2012 NFL Free Agency: 6 Teams That Will Regret Their Signings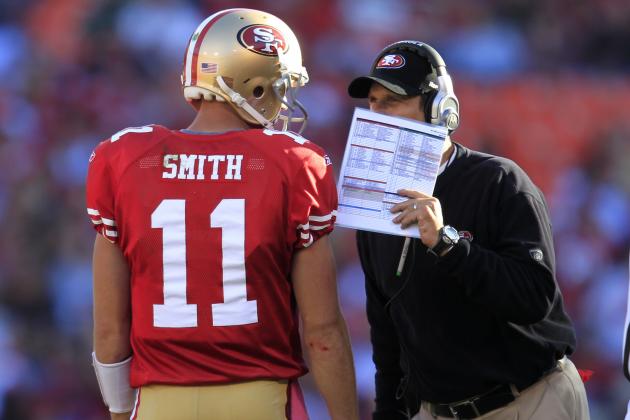 If a team isn't getting better, they're getting worse. Every owner and coach throughout the NFL should keep that in mind during this intense period of shuffling, strengthening and rebuilding.
The free-agency market is a great place for your team to take another step closer to the Super Bowl. Not every acquisition needs to be a high-end guy like Mike Wallace or Vincent Jackson, but each acquisition should make your team better in some way, shape or form.
The offseason is still young, but that hasn't prevented a few teams from already improving themselves. The Patriots, Giants, Bears, Redskins, Seahawks and Cowboys have gotten better by making wise decisions on the free-agency market.
And yet, certain teams have already gotten worse by making moves that were unwise, overly expensive or entirely meaningless.
Let's take a closer look at some of those poor choices. Here are six NFL teams that will regret their free-agency signings.
Begin Slideshow

»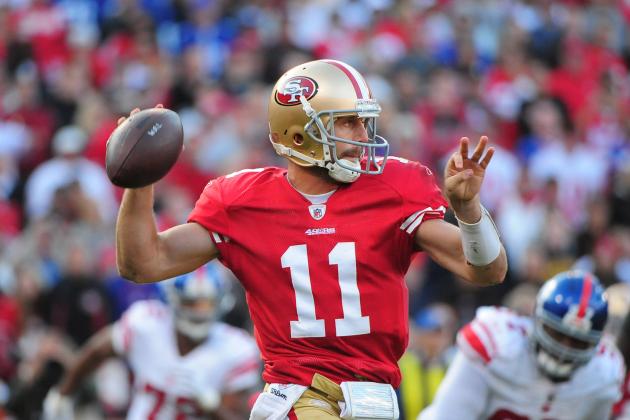 Alex Smith performed admirably in 2011, but there was always a lingering sense that Jim Harbaugh was the one and only source of his strength. A pregame ritual had Harbaugh pumping up Smith on the sidelines, almost as if Smith were a toy car that needed to be wound up before racing around the track.
It was a race that would inevitably give way to reality.
Smith became a free agent during this offseason. On the surface, the 49ers appeared dedicated to a future with him, but their pursuit of Peyton Manning quietly hinted otherwise. Had the 49ers acquired Manning, they'd be the hands-down favorites to win the Super Bowl in 2012. They didn't get him.
In chasing Manning so vigorously, the 49ers neglected to notice that Brian Hoyer, Matt Leinart, Jason Campbell and Matt Flynn were all looking for work.
After Manning went to the Broncos, the 49ers were essentially trapped in a bind of their own making. They had little choice but to re-sign Alex Smith and force a smile on their face.
Smith's limited talent made him a liability for his team in 2011, and he'll continue to be a liability in 2012.
In a passing league, having a golden quarterback has become a priority of epic proportions. Not only do the 49ers lack an elite quarterback, but the NFC is harder and stronger now.
In addition to the added competition, the 49ers are no longer the dark-horse team that surprised the football community last season. They were flying slightly under the radar, but that's all over now. In 2012, they'll be circled on everybody's schedule and they'll have a target firmly planted on their back.
They grabbed a solid receiver in Mario Manningham, but Manningham needs a guy like Eli Manning to achieve those fleeting moments of glory. Alex Smith is not Eli Manning.
Re-signing Smith wasn't a disaster, but it certainly wasn't a championship move. It was a neutral move that made zero progress. In this league, standing still is deathly.
The 49ers have not helped their chances in 2012, and they will regret their partnership with Alex Smith.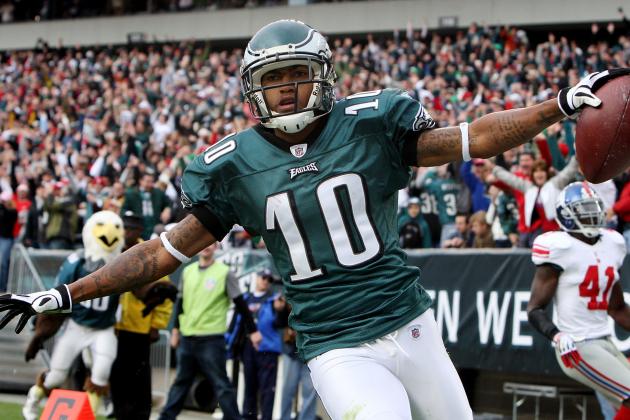 The Eagles crashed and burned in 2011. There's more than enough blame to go around, but DeSean Jackson provides a good metaphor for the entire situation. Emotionally, physically and spiritually, he broke down. As he went, the team went.
The Eagles didn't need to keep Jackson. He easily could've been a hot commodity on the free-agent market or on the trading block. Philadelphia could've pooled their resources together to find someone who could fix their locker room and reboot their system.
Instead, they opted to keep Jackson. They paid him handsomely, too.
That was a bad move. In essence, the Eagles caved to Jackson's stubborn streak. A sweet new contract was more than an olive branch, it was a way to appease their troubled star.
The Eagles simply couldn't reach Jackson by any other means. They went to great lengths to surround Jackson with a team that had more than enough talent to be successful last season, but that didn't seem to have the intended motivation. This is a poor reflection on Jackson.
Likewise, giving Jackson a new contract reflects poorly on the team. Re-signing this free agent was a terrible move. The Eagles have created the image that they're paying Jackson to care about football. That might not be the truth, but it is the perception, and perception is as good as reality.
This is a horrible way for the Eagles to head into the 2012 season. What they needed from this offseason was change, and that didn't happen.
Same players, same coach—expect the same result.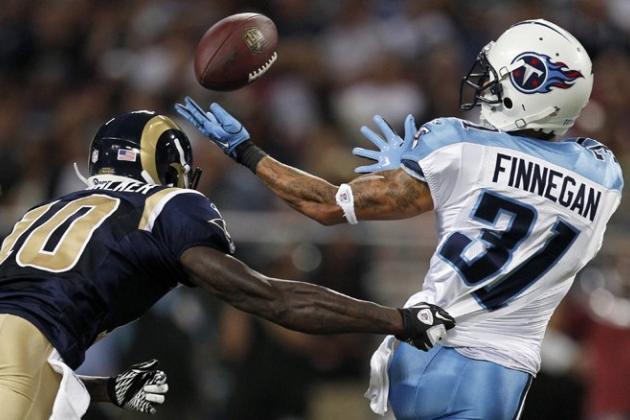 St. Louis' goals for this offseason should've been understood from the get-go. They needed to collect an array of offensive weapons to start shaping their quarterback. They also needed to start creating a culture of discipline that would strengthen the soul of the team.
Adding Cortland Finnegan to their roster doesn't help on either front.
Finnegan has a bit of a reputation as a troublemaker. A team that won two games last season cannot build a franchise around any sort of negativity, even perceived negativity.
What the Rams needed from the free-agent market was a heavy dose of hardcore talent with a ray of sunshine and optimism. So far, they've gone in the opposite direction.
Like DeSean Jackson, Cortland Finnegan would've been a great free-agency acquisition for a different team with more leadership and more discipline already in place. You acquire a guy like Finnegan to complete a puzzle that has a ton of talent but lacks a little grit.
The Rams shouldn't be focused on attaining grit right now—they need talent. They need to find out who their quarterback really is. They need to sculpt their future. They need to plant some seeds.
Finnegan does nothing to help St. Louis' chances next season or in the future beyond 2012. Acquiring him was a strange move that will do nothing to build a culture of discipline and focus, nor will it help to strengthen their divisional position.
Signing Finnegan was a regretful decision.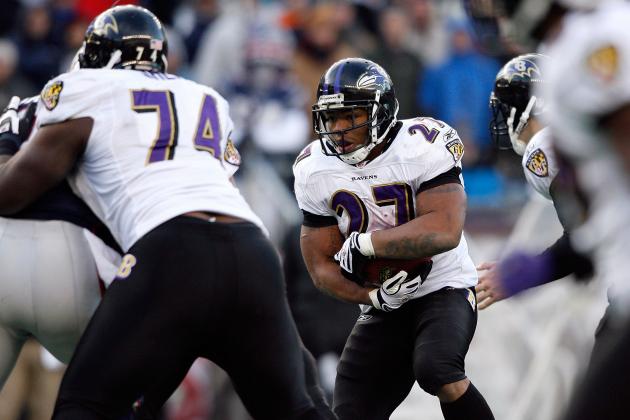 The Ravens won't regret the free agents they signed, but they'll regret all the free agents they failed to sign. They have done absolutely nothing to improve themselves or their chances to win it all.
Ray Lewis and Ed Reed will be one year closer to retirement, and will have taken another step back in their capabilities to perform at such high levels. In addition to that, the jury's still out on Joe Flacco, and it's clear that Ray Rice will only take this team so far.
Defensively, the Ravens are golden. What they need is offense, both from a quarterback standpoint and on their receiving corps.
Baltimore should've set their sights on Brian Hoyer, Jason Campbell, Robert Meachem and Eddie Royal. A new quarterback and a new receiver would've been just what the doctor ordered.
They should've made a move for DeSean Jackson. They have the discipline and leadership in place to make that situation work. Plus, John Harbaugh is a much better coach than Andy Reid; he could've molded Jackson's talent into something special.
Instead, the Ravens have elected to remain virtually unchanged, which is big mistake.
As usual, the Ravens will be fantastic next season and they'll easily grab over 10 wins—but they will not win the Super Bowl. If the goal of the offseason is to improve, then the Ravens have failed.
For Baltimore, 2012 will be another great season that ultimately goes nowhere.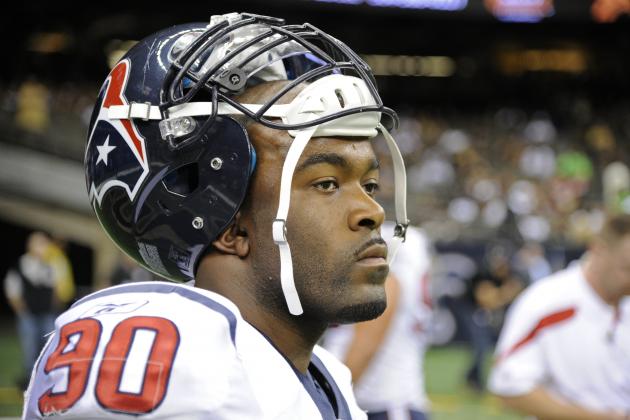 Mario Williams was the biggest defensive name on the free-agency market, and the Bills snatched him up for a whopping sum of money.
When you pay a record-setting amount of dough for any player, that's on par with bringing in a hot young quarterback as the No. 1 pick. Both actions send a clear and concise message: "We're bringing you here to win a Super Bowl."
Are the Bills in a position to compete for a Super Bowl next season? How about the following season? Or the season after that? The answer is no—they're not even close.
I see what they were trying to accomplish with acquiring Williams. They wanted to get someone like Kevin Garnett, who effectively altered the defensive culture of the Boston Celtics a few years ago. That change in culture had a trickle-down effect on the Celtics, which led to a championship.
The difference is that Kevin Garnett was surrounded by other remarkable players. Mario Williams will not be surrounded by nearly the same level of talent.
Garnett was also extremely healthy when the Celtics acquired him, which made him worth the massive sum of money. Williams was not healthy in 2011; he played a handful of games and only produced a few sacks.
When you consider all of these factors, Buffalo's decision to invest such heavy blood and treasure into Williams is more confusing than anything.
They kept Ryan Fitzpatrick, re-signed Stevie Johnson and picked up Mario Williams and Mark Anderson. These aren't wise decisions. They had a ton of money to spend on real talent to build a hot young team. Instead, they overpaid for a bunch of players who will take the team nowhere.
On one hand, I applaud the Bills for getting Williams because it gives the people of Buffalo something to be excited about. He's a marquee player with great media appeal. It will please the fanbase, which has some merit. But, realistically, should it take that much money to please a fanbase? His contract borders on insanity—seems excessive.
Truth is, the Bills paid a massive sum of money for a guy coming off an injury. They're surrounding him with a mediocre team, spearheaded by a bad quarterback. None of this has a sunny outlook.
This is a ton of money that will go straight down the drain.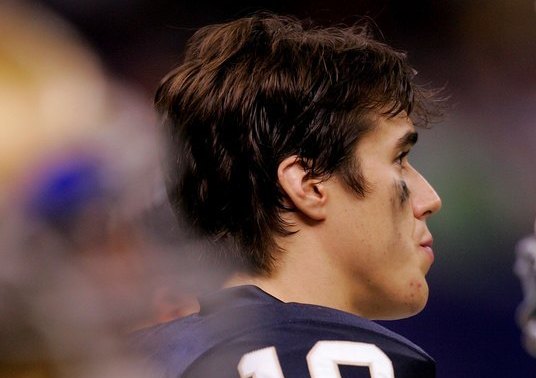 Things can still work out for Matt Cassel in Kansas City, but the fire is taking longer than expected to spark and Chiefs fans are getting anxious.
The Arrowhead faithful spent this offseason hoping for a good quarterback to come in from the free-agent market and compete for Cassel's job. They wanted a reliable quarterback—someone solid, someone electric, someone with potential.
They wound up with Brady Quinn.
Over the last few years, Quinn has been a non-factor in the NFL. He isn't built to be a starter in this league. For a team as far under the cap as the Chiefs, there's no reason why they couldn't acquire a quarterback of starting quality to back up Cassel and compete for the head job.
In acquiring Quinn, the Chiefs are essentially keeping their chips firmly bet on Cassel.
Personally, as a Cassel fan, I sincerely hope he finds his groove in 2012 and discovers a way to bring some glory to this franchise.
But what if Cassel doesn't find his groove? What if this situation simply is what it is?
Brady Quinn will not be the answer. He won't push Cassel to new heights and he won't be the kind of backup who can realistically lead the Chiefs to success if Cassel fizzles out or goes down with an injury. On both fronts, the acquisition of Quinn was a move that will not help Kansas City.
It was a poor decision that they will regret next season.