8 Reasons Why Tim Tebow to the Patriots Is Worth Your Consideration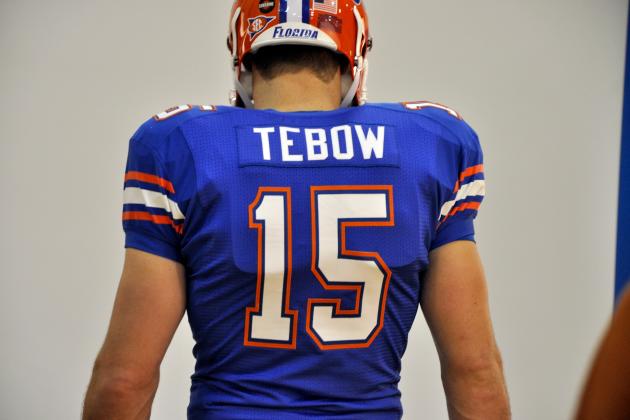 My top priority is winning. When it comes to analyzing any potential acquisition for the Patriots, all I really care about is whether the guy can help us slaughter our competition and hoist the trophy.
Where is that elusive fourth banner? It's potentially around the corner. I don't care what we have to do to get it; I just want to get it. Three championship rings are not enough.
By now, you know that Tim Tebow is in a precarious position. With Peyton Manning about to replace him as the starting quarterback for the Denver Broncos, Tebow is beginning to look like a man who's up for grabs.
Should the Patriots bite? Would Tebow even fit in New England? This is an issue worth discussing. We all want to win, so it's in our interest to consider every path that might help us get to the top of the mountain.
Here are eight reasons why Tim Tebow to the Patriots is worth your consideration.
Begin Slideshow

»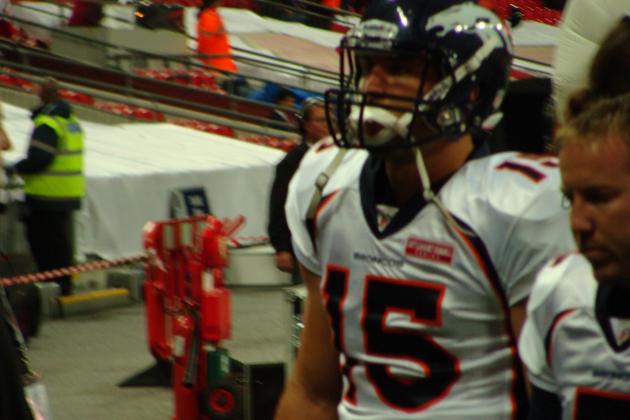 Tim Tebow is a 24-year old Heisman Trophy winner in perfect health. If someone told you that you could have a guy like that at a bargain rate, wouldn't you take him? Had "Tebow Mania" never erupted into such insanity, this guy would be on a plane to New England right now.
Such is life. The year of "Tebow Mania" is over now and cooler heads prevail. The hysteria will exist at a much quieter decibel next season; Peyton Manning, Andrew Luck and Robert Griffin III will soak up the 2012 spotlight.
Plus, the media interest in Tebow will plunge now that we know his game needs some plastic surgery. The new car smell is what made this story so appealing (or irritating) to everyone.
But now, the unknown is known. The cat's out of the bag. He's not an icon or a symbol, he's a young football player who needs to improve.
And yet, for everything that Tebow does incorrectly, he does an equal number of things pretty well.
He's incredibly strong from a physical and mental standpoint, he's a fantastic runner with quick feet, he can break tackles and he's a hardcore competitor.
He takes losing personally. I love when athletes take losing personally, because that means the losses haunt them and they work extra hard to get better. He's one of those athletes who will stop at nothing to improve and win.
Ordinarily, those are qualities that would sell us on a new acquisition. Had the insanity of "Tebow Mania" never existed, Patriot Nation would be pretty happy about the potential to get this guy.
On a clear day, without any clouds of madness obscuring our view, this would be a pretty sweet acquisition for our team.
Don't let his fanatical followers deter you from the objective at hand. The Super Bowl is all that matters. Look past the hype and hysteria. Look at the man and consider making the acquisition.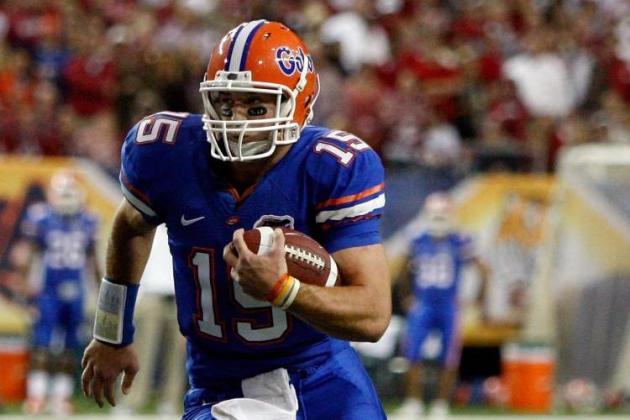 Tebow has only played one season as a starter. He performed pretty well, and then essentially got demoted to make way for a better quarterback.
People have already made up their minds that he's not good enough, but it should be noted that the guy taking his place is one of the best quarterbacks in history. That's hardly a poor reflection on Tebow.
And yet, at this point, very few teams will rearrange their offense to suit Tebow's immediate strengths. It's too much work.
That makes him a low-priced stock.
So, fine, let everyone cast him aside. Let's consider buying this stock. We wouldn't be breaking the bank to get him, nor would we be putting all our eggs in his basket. We already have the best quarterback in the league, so this wouldn't be a massive acquisition or overhaul. Our offense is set. He's low-risk, high-reward.
Tebow would simply be another toy for Bill Belichick to play with. Back-up quarterback? Running back? Receiver? Special teams? Throw him on the defensive unit? Check, check, check, check and check.
Move him around until he fits somewhere. That's how Belichick operates. Tebow may prove himself to be the ultimate both-sides-of-the-ball kind of player, which Belichick loves.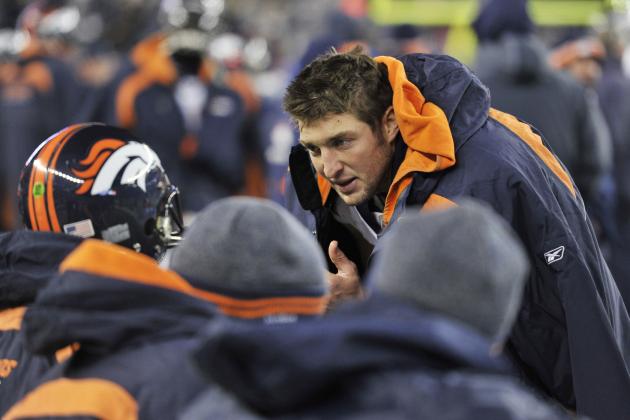 On the field, Tom Brady is the undisputed leader of the New England Patriots.
But when it comes to emotional leadership on the sidelines or in the locker room, things aren't so crystal clear.
If you watched the Super Bowl XLVI edition of "Sound FX" on NFL Network, you saw as plain as day that the Patriots were emotionally disjointed and ruffled on the sidelines. Even Brady was frazzled at times. The team desperately could've used a voice of strength and determination to carry them to the finish line.
Who's the emotional leader of the team? Tough to say. Right now, it's a rough mixture of Brady, Vince Wilfork and Andre Carter. Matthew Slater is developing into that role as well. But for the most part, there is no single voice that really speaks clearly and confidently when things are falling apart.
The lack of a true emotional leader doesn't seem to affect the Patriots during the regular season. No matter how far behind they fall in a given game, they manage to make the necessary adjustments and retain their confidence in a way that allows them to storm back and win.
But this hasn't carried over to the playoffs in recent years.
The Patriots look like a Super Bowl team throughout every regular season, then fall short in the postseason. In that sense, one could argue that they have a tendency to collapse. It's the only rational way to explain how a team that can win between 13 and 16 games standing on their head hasn't won a ring since 2004.
In their last few losses in the playoffs, the Patriots have demonstrated a total inability to make the proper adjustments that win big games. The Patriots lost Super Bowl XLII and Super Bowl XLVI because they couldn't adapt to what the Giants were doing.
Playoff losses to the Ravens and Jets were further examples of their inability to demonstrate their knack for in-game adjustments which they so poetically and consistently nail during the regular season.
What Tebow lacks in a tangible sense, he makes up for in rather intangible ways. He's a lot like Boston Celtics' coach Doc Rivers.
Both of them have a soothing effect on their teams, almost like they're psychiatrists. In even the worst situations, their attitude seems to be, "Don't worry, we'll win." And their teams really believe them.
Everyone has a favorite sports movie, and in each one there's a famous locker-room speech. Those inspirational speeches are given in real life, but none of any effective nature seemed to transpire in New England's locker room during our last three games against the Giants.
That disturbs me. I want that fixed.
The Packers had Charles Woodson to give that speech when it mattered most. I want the guy who will give that speech the next time we find ourselves in the Super Bowl.
For whatever reason, Tebow has a way of making teammates believe in him and in themselves. He fills his guys with supreme confidence and puts fire in their belly. Even if he goes the entire 2012 season without taking a single snap as a quarterback, he can still provide that voice.
That alone is a good reason to consider him.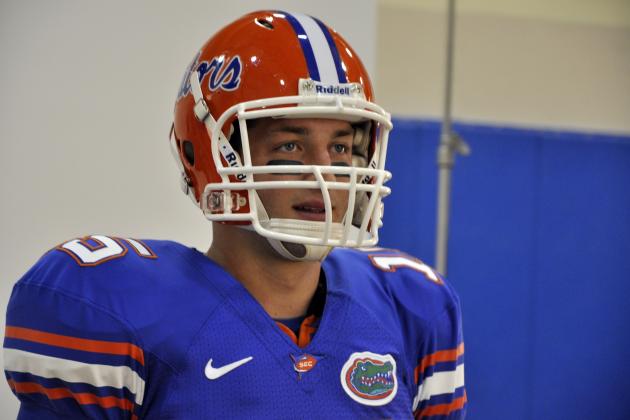 Tom Brady's job is completely safe. There isn't one rational person in New England who thinks otherwise. Brady is our quarterback until the day he retires, period, end of story. And even then, he'll be the yardstick by which all of our future quarterbacks are measured.
Since we know that Brady's job is secure, there's no harm in bringing in a backup quarterback to throw on the sidelines and learn about his craft from the master.
Some people are very high on Brian Hoyer and Ryan Mallett. While I appreciate the optimism, I have yet to see either quarterback in action. Therefore, I can't have much of an opinion on either of them. Honestly, nobody can.
If anyone tells you that Hoyer or Mallett is the future of the team, you must take that with a grain of salt. Truth is, they may be the future, or they may not be. Even Andrew Luck is a roll of the dice for the Colts. You don't know what a quarterback is capable of until they're on the field in a real NFL setting.
Sam Bradford, Josh Freeman and Alex Smith are still struggling to shape their games. Sometimes you get guys like Cam Newton and Tom Brady who explode out of the gate, and sometimes you get a guy like Mark Sanchez who has trouble keeping his head above water.
Tim Tebow has proven that he can win games as a starter, and he wouldn't even be our starter. That's a great scenario to have. We'd have a young, proven NFL quarterback whose sole quarterbacking job is to learn from Brady.
He may not even be utilized as a quarterback at all. Bill Belichick could use Tebow in any number of ways that could have nothing to do with throwing a football.
Simply put, Tebow provides talent and dedication, as well as a long list of options and possibilities. At some point, a team will figure out how to use him in an effective way. Why shouldn't that team be us?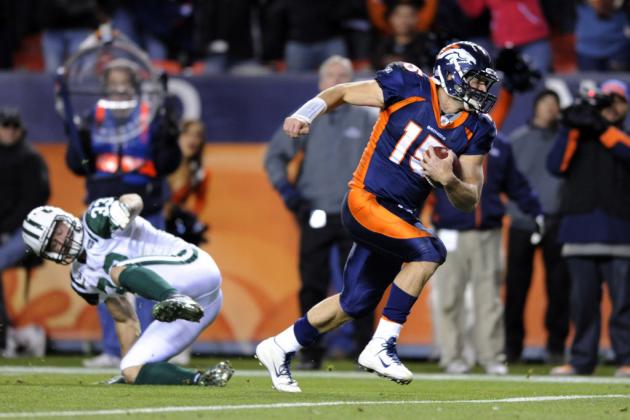 Odds are, Tim Tebow will never become Tom Brady. However, Tebow will become something. What that "something" is, we don't know yet. But he will find a place somewhere in this league, and his place will be meaningful in some way.
He doesn't have to be great to have an impact. Not every player has to be elite in order to have a nice career or be part of a championship team. The history of the NFL is littered with guys who weren't great, but still had meaningful careers. That's true in all sports.
Look at the Boston Celtics. During their championship run a few years ago, the Big Three got all of the spotlight.
Guys like James Posey and Tony Allen weren't part of the Big Three, they weren't superstars, they weren't elite, they never had the ball in their hands during crunch time and they never got the glory of the postgame interview, but they were still essential to winning that trophy. They played their supporting roles perfectly.
Maybe Tim Tebow isn't meant to be Paul Pierce or Ray Allen. Maybe he's meant to be James Posey or Tony Allen. Nothing wrong with that. You need guys like that to win.
Tebow's fans have built this guy up into something he may not be. His biggest impact may come in a supporting role. If that's the case, that's perfectly fine with me, just as long as he helps us win.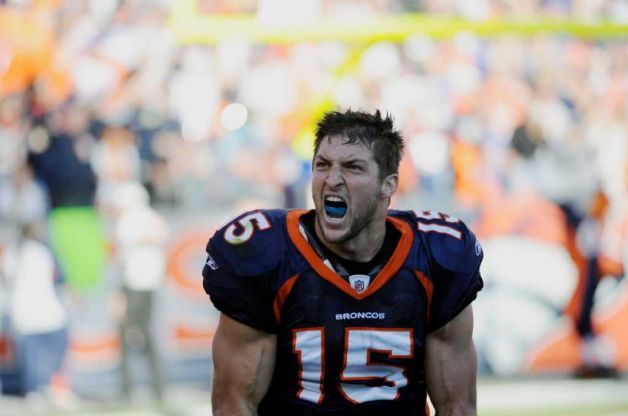 Don't be entirely swindled by his "good guy" persona. Like Tom Brady, Tim Tebow is a guy that lives for moments of glory.
Look, he'll always be a marshmallow in real life. His personal life will always be a ray of sunshine, and yes, that can be irritating at times. He's always got that ridiculous smile on his face and sometimes you just want to knock it off with your fist.
But on the field, the guy is pretty ruthless. In the locker room, he switches back and forth between inspirational and brutal. It's really a tale of two guys; his personal life is sweet and cheery and his competitive side is dark and grisly.
If the Patriots acquire Tebow, they won't be doing so because of his sweet and cheery personal life. If they get him, it'll be because they want his leadership, his versatility, his killer instinct and his will to win.
When it comes to being a brutal competitor, Tebow takes the cake. If you saw him play in college, you know this is true. He's absolutely vicious.
Sometimes it's difficult to detect under all the cheery layers of joy that we're constantly bombarded with, and it's obscured by a debut season that had its ups and downs. But at his core, Tebow will do anything to win.
When you have the opportunity to get a guy like that on your roster, it's worth considering.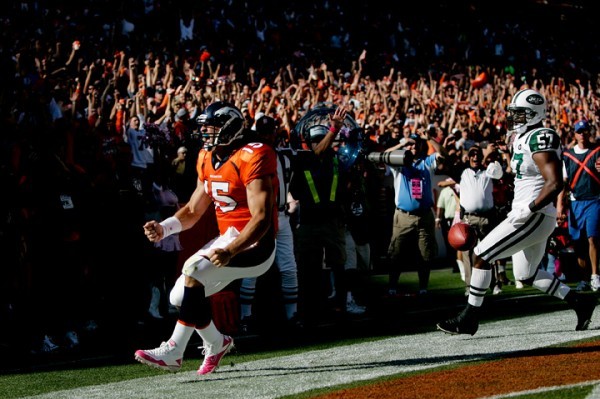 All of our negative feelings on Tebow will magically vanish as soon as he puts six points on the board.
Whether it's as a running back or a receiver, or even as a quarterback during garbage time when Brady's relaxing on the sidelines, his first touchdown as a Patriot will make us fans.
The moment he and Brady celebrate a score and bump helmets, all of that media hype and marshmallow stuff will cease to be important.
The moment Belichick embraces him and says, "Good job," we'll be in his corner.
The moment he breaks a tackle, we'll stop caring about all the hysteria that made us wince.
The moment he contributes to a victory, we'll defend him as one of our own.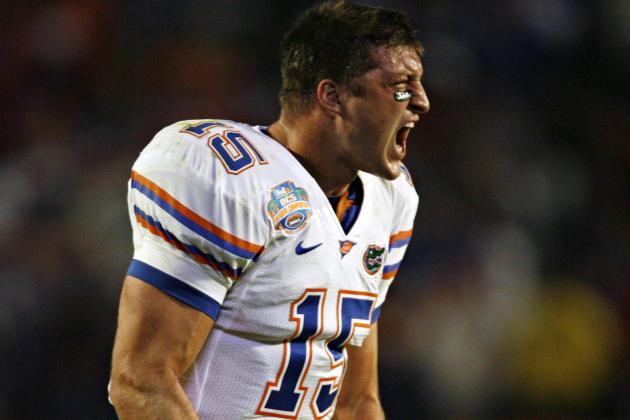 It's no secret that most of Tebow's fans are, well, let's just say "intense." Their devotion to him borders on fanaticism.
They might not want to hear it, but they're the ones who really drove a wedge between Tebow and the rest of us.
The hype, the praise, the unconditional belief in his abilities as a marquee quarterback, it all spawned a great deal of ill will.
However, there's a chance that we could snatch Tebow away from those fans and make him ours.
Think about it. His rabid fanbase wants to see him succeed as a top quarterback. Well, in New England, he wouldn't be a top quarterback. He might not even be a quarterback at all. He may serve in a BenJarvus Green-Ellis or Julian Edelman type of role.
His rabid fans probably won't dig that. If anything, they might get irritated that he isn't being used in the way they want to see him used. That could create animosity on their part, which in essence, means that we would be the ones driving a wedge between Tebow and his rabid fanbase.
Those rabid fans may not be so perky when the shoe's on the other foot.
Part of what endeared Tebow to that intense fanbase was that seemingly everyone was against him and he still won a bunch of games. It was Tebow and his fans vs. The World.
But on the Patriots, Tebow could find himself regularly contributing as a supporting player. He'd be a chain-mover. He might be on special teams. He might be on defense. He'd be one of Belichick's Swiss Army Knives, basically doing everything except throwing footballs.
There would be no more Tebow-against-the-world scenario. He'd perform a small and consistent function in a larger machine. He wouldn't be the star or the underdog anymore, he'd simply be a member of the New England Patriots.
That would basically swing Tebow away from his current non-football fanbase and expose him to a more sports-minded crowd.
Tebow would cease to be a symbol. He'd simply be a football player who does all the little things that don't invite much media attention. He'd be a nuts-and-bolts guy. He'd fill in the details of the game. Those little details are what true football fans notice and appreciate.
It would effectively flip his fanbase upside down. Without Tebow being the big man on campus, any non-football fans who adore Tebow would have little to hang their hat on. We will have successfully ridden Tebow of the fans who created the circus in the first place.
Once the circus and the symbol are gone, all that's left is a guy in a Patriots jersey who's helping us win football games.
It's worth considering.