NCAA Tournament Bubble Breakdown: Iona vs. California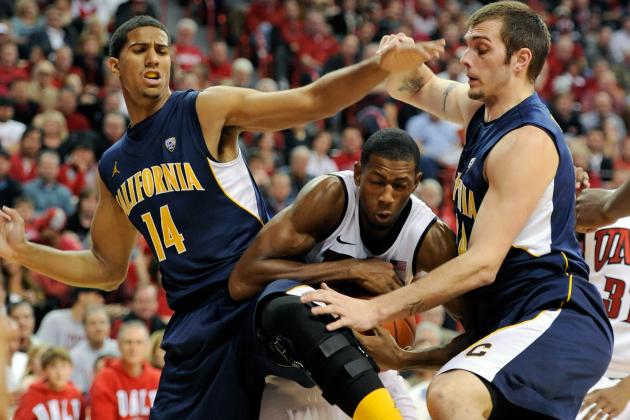 Ethan Miller/Getty Images

On Sunday, two teams that had each been on top on their conference standings lost crucial games.
Iona, the regular-season champion in the Metro Atlantic Athletic Conference fell in the semifinal round of the conference tournament. The Gaels' 85-75 loss to fourth-seeded Fairfield means they now will have to wait until Selection Sunday to find out if they receive an NCAA Tournament bid.
In the Pac-12, California lost its regular-season finale at rival Stanford, 75-70. The loss knocked the Bears out of a first-place tie with Washington and into a tie for second with Oregon. With the Pac-12 being a much lower-rated conference than usual, a regular-season league title may have been a key to locking up an at-large bid if Cal fails to win the league tournament.
How do the NCAA Tourney prospects for Cal and Iona look after their tough losses over the weekend? Here is a look at the case for each.
Updated RPI/SOS Rankings from realtimerpi.com.
Iona: 25-7, 16-4* MAAC; RPI: 48; SOS: 143.
California: 23-8, 13-5 Pac-12; RPI: 37; SOS: 94
Notable common opponents: Denver (both beat)
*Includes two games played in MAAC Tournament
Recent NCAA Tournament Bubble Breakdowns
Begin Slideshow

»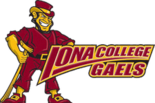 14 Road/Neutral Wins
In order to get to 25 wins in a season, you have to win a lot of games away from home. Iona certainly did that, going 14-6 in games away from its home campus just outside New York City.
The only teams to win more games away from home are Murray State (16) and Harvard (15). Murray State is guaranteed to be playing in the NCAA Tournament, and Harvard has a very good chance to as well—regardless of whether it wins the Ivy League.
A team's performance away from the comforts of its home court is usually a good indication of a team's strength. With 14 wins away from home—and 11 true road wins—Iona has shown great strength repeatedly throughout the year.
5-3 vs. Top 100
While playing in the MAAC doesn't offer many opportunities at high-quality wins, Iona fared well in its games against the toughest competitors it faced. The Gaels were 5-3 against teams which are currently in the RPI top 100.
The most impressive of those wins came against Nevada and Saint Joseph's, two teams still in the hunt for a tourney bid. Beating both shows Iona's relative strength compared to a couple other potential bubble teams. Nevada, with an RPI at No. 46, also gives the Gaels a Top 50-RPI win to boost its profile.
Good Play in Puerto Rico
Iona had a chance to show the nation what it was capable of early this season in the Puerto Rico Tip-Off.
The Gaels went toe-to-toe with Purdue in the first game, losing by one point, before bouncing back strong with two consecutive wins. The second win was a 26-point destruction of Maryland. While the Terps had somewhat of a rebuilding year, it was still a pretty strong statement for Iona to make.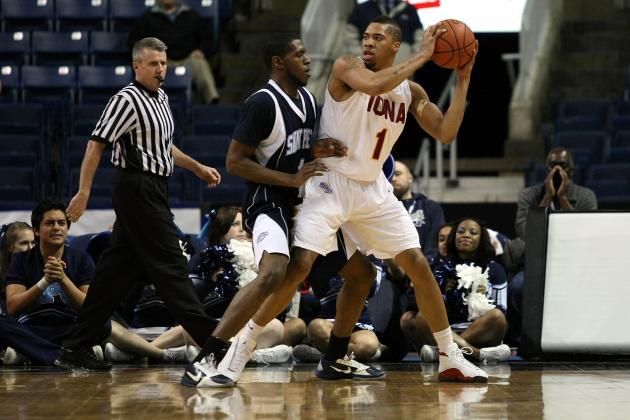 Chris Chambers/Getty Images

Missed Opportunity in Puerto Rico
Despite playing well and gaining confidence in the Puerto Rico tournament, Iona's loss to Purdue took away the opportunity to play one or two more teams who will likely be NCAA Tournament-bound.
Think about this: If Iona had beaten Purdue, it would have faced Temple. The Owls are a Top-20 team and a potential No. 4 or 5 seed in the tourney. Win that game, and all of a sudden Iona has two more top-50 wins. Win or lose, facing Temple would have provided a nice RPI and SOS boost.
After Temple, Iona would have faced either Alabama or Wichita State. Both of those teams would have provided another great opportunity for a big win, and at the very least another boost to the Gaels' computer numbers.
Two Sub-200 RPI Losses
Of Iona's seven losses, two of them came to Siena and Hofstra—with RPI's of 218 and 264, respectively. For a team with little margin for error because of its lack of opportunities for big wins, bad losses stick out even more.
The loss to Siena—a longtime conference rival—could probably be excused, but a loss to a sub-250 team in Hofstra may be too rough to overcome.
The MAAC
Iona is in a very disadvantageous position playing in the MAAC, the nation's No. 18-rated conference. Only one other team besides Iona is currently in the top 100 (Loyola at No. 81). That means 15 of Iona's 16 league wins came to teams rated 100 or below, and 10 of those were to teams rated below 200.
Teams from leagues with such a high percentage of low-rated teams rarely ever earn at-large bids (Murray State would have been an exception this year), regardless of how dominant they are in the conference.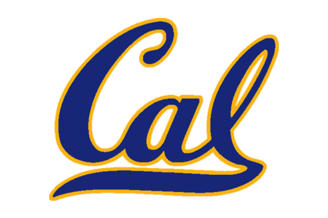 3-0 vs. UW, UO
Washington won the Pac-12 regular-season title, and Oregon finished in a second-place tie with Cal. In the three games Cal had against the other two best teams in the league, the Bears won all three. Two of their three wins were on the road.
Beating its two toughest league foes on their home courts should give Cal a nice edge over both Washington and Oregon in the hunt for an at-large bid, assuming each needs one.
Good Losses
Three of Cal's eight losses came to Missouri, UNLV and San Diego State. All three of those teams are currently in the RPI Top 25. Playing against that level of competition out of conference provided a nice boost to the Bears' RPI and SOS numbers.
Of its other five losses, three were to teams in the RPI Top 100. The only two losses that could be considered questionable came on the road to Oregon State (No. 149) and Washington State (No. 174).
League's Best RPI
Cal currently has an RPI of 37, the best of any Pac-12 team. Oregon is next highest at No. 48. By sweeping the Ducks, the Bears gained two Top-50 wins. That is more than either Oregon (with none) or Washington (with one) have on the season.
In a league where no team has any high-quality wins outside the league, those two small advantages should put Cal first in line to receive the only at-large bid for the Pac-12.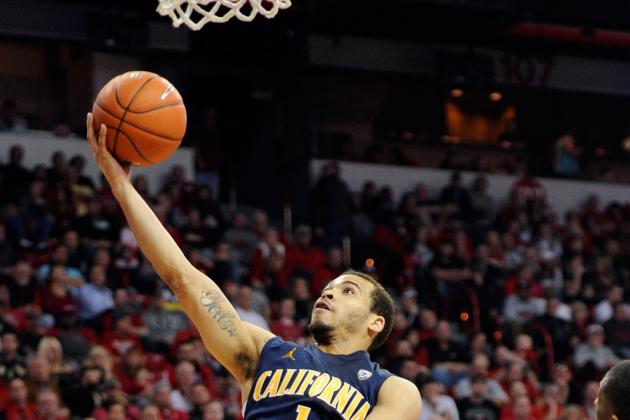 Ethan Miller/Getty Images

Five Road Wins
Compared to Iona, Cal did not fare nearly as well on the road despite finishing near the top of its conference. It went just 5-6 in true road games, and managed to win just one game away from home in its entire out-of-conference schedule. That came against a sub-100 RPI team in Georgia, on a neutral site.
While the overall winning percentage isn't terrible, the committee may not look too favorably on a Pac-12 team with just five road wins. That number may be OK for a Big Ten or Big East team, but is much less likely to be considered acceptable in Cal's case.
Weber State
Cal's best win outside the Pac-12 is over Weber State, which has an RPI of 71. That is not an overly impressive win to carry your non-conference profile. Iona has two wins over teams with higher RPIs outside of its league.
With only two wins over RPI top-100 teams in its non-conference schedule, Cal is in a bad position in terms of quality non-conference wins relative to almost any other bubble team outside the Pac-12.
One-Point Loss at SDSU
Cal was blown out by both Missouri and UNLV in two of its three toughest games this season. However, it nearly came away with a big win against San Diego State. The Bears lost by one down in San Diego, coming up just short on a chance to earn a win over a top-25 team.
A win over SDSU would have meant Cal already would have an at-large bid pretty well in hand. Instead, it will have to hope wins over league-rivals Oregon and Washington is good enough.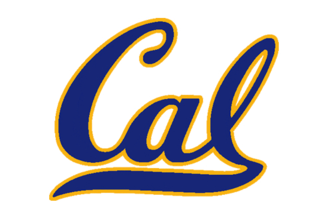 Both teams won a lot of conference games. However, most of those conference wins will take on very little significance with the selection committee.
Iona won a ton of road games and came up with wins in two of its toughest three games this season.
Cal lost all three of its most challenging games out of conference, but did win all three of its toughest Pac-12 contests.
Going 3-0 against the league's top two teams and, for the most part, avoiding any really negative losses make Cal slightly more deserving of an at-large bid.
Iona, with four losses to MAAC teams, probably lost twice as many league games as it could afford to, especially when capped off by an early exit in the conference tournament.
If it can survive a potential quarterfinal matchup with arch-rival Stanford in the Pac-12 Tournament, Cal should be OK for the Big Dance.
Recent NCAA Tournament Bubble Breakdowns