NCAA Tournament Bubble Breakdown: Alabama vs Southern Miss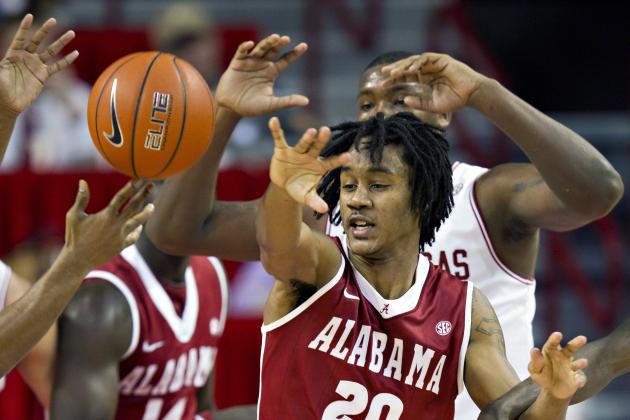 Wesley Hitt/Getty Images

On this final weekend of the regular season, there were a handful of teams that had opportunities to take a big step towards locking up an NCAA Tournament bid. Some teams—such as Saint Louis, Memphis and Kansas State—were able to win their season finales, and pretty much ensure themselves of a spot in the Field of 68.
A few teams, however, missed on their opportunities. As a result, they now find themselves in the undesirable position of having to win one or more games in their conference tournaments.
Two such teams are Alabama and Southern Mississippi. On Saturday, both teams went down on the road to middle-of-the-pack teams in their respective leagues.
Alabama was beaten by Mississippi 60-51, in Oxford. The loss snapped the Tide's four-game winning streak, and dropped them into fifth-place in the SEC. As a result, Alabama will have to play on the first day of the SEC Tournament next week.
Southern Miss lost at Marshall 79-75. The loss dropped USM to 11-5 in Conference USA, finishing two games behind first-place Memphis. It was also the fourth loss in eight games for the Golden Eagles, and the fourth straight on the road.
After failing to earn a road win over good, but not great competition, how does each team's NCAA Tournament prospect now look? Here's the case for each team.
Updated RPI/SOS Rankings from realtimerpi.com.
Alabama: 20-10, 9-7 SEC; RPI: 32, SOS: 20
Southern Miss: 23-7, 11-5 C-USA; RPI: 17, SOS: 55
Notable common opponents: Mississippi (USM beat, Alabama split against)
Recent NCAA Tournament Bubble Breakdowns
Begin Slideshow

»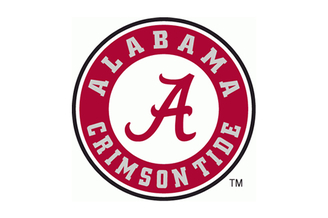 Puerto Rico
A year ago, Alabama struggled mightily in the non-conference portion of its schedule. Ultimately, that was what kept the Tide out of the NCAA Tournament. This year, they quickly picked up some quality wins, thanks to winning the Puerto Rico Tip-Off.
In winning the tournament title, Alabama earned very impressive wins over Wichita State and Purdue. With WSU in the top 20 and Purdue the top 40, Alabama has a pair of excellent non-conference wins that most bubble teams do not.
Non-Conference Schedule
Alabama made a concentrated effort to schedule plenty of quality teams early in the year. In addition to the teams it faced in Puerto Rico, Alabama also played the likes of Georgetown, Kansas State, Dayton and VCU, among others.
Overall, Alabama played three RPI top 50 teams (winning two), and seven top 100 teams outside the SEC. That should help appease the committee after its woeful non-conference profile a year ago.
Strong Finish
In January, Alabama struggled amidst expectations to finish near the top of the SEC. The Tide lost four in a row at one point. Since then, Alabama has played much better despite suspensions to its best players.
Alabama finished the regular season winning seven of its last 10 games. It also won four straight—including wins over Tennessee and Mississippi State—prior to the loss at Ole Miss. Overall, the Tide appear to be playing quality basketball after the recent adversity has subsided, at least somewhat.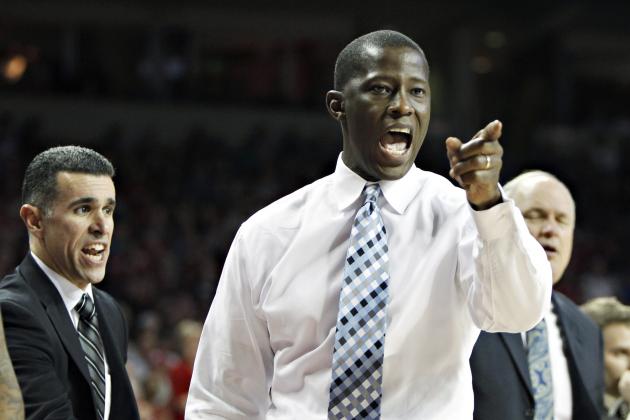 Wesley Hitt/Getty Images

After Puerto Rico
While Alabama earned a couple key wins in Puerto Rico back in November, it failed to earn any similar-quality wins after coming back to the states. A home win over VCU (RPI No. 59) is the Tide's best win outside of Puero Rico.
Alabama came up short in opportunities to further solidify its profile against Georgetown, Dayton and Kansas State. Winning one or two of those games would have shielded it against a less-than-outstanding 9-7 SEC (West) record.
2-4 vs SEC East
With the unbalanced SEC schedule, teams that make up the football SEC West division—like Alabama—only get to face teams from the East once during the season. Alabama did not fare too well in its games against the East teams, losing four out of six.
Alabama came up short against the league's three best teams—Kentucky, Florida and Vanderbilt. The losses to UF and Vandy came at home, a particularly big blow to the Tide's overall SEC profile. The inability to earn a win against the league's top-tier teams could be a cause for concern with the committee.
South Carolina
Back in January, Alabama lost at South Carolina—which finished in last place in the SEC. The Gamecocks won just one other SEC game, and are just 10-20 on the season with an RPI nearing 200. Any way you slice it, it was a bad loss for Alabama.
One bad loss does not destroy a team's at-large chances. However, not taking care of the league's worst team prevented Alabama from finishing 10-6 in the SEC, which would have likely given it a safe spot in the NCAA Tournament. At 9-7 in the league, Alabama appears much more vulnerable, and does not stand out much from the likes of Mississippi State, Ole Miss or LSU.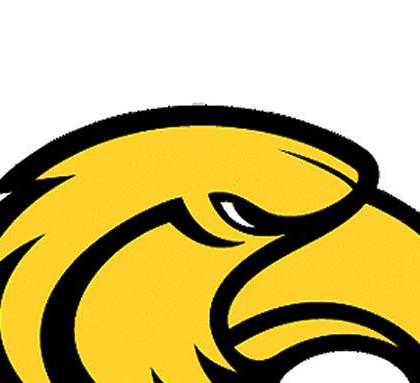 Two Top 25 Wins
USM has won three games against teams in the RPI Top 50—Colorado State, South Florida and Memphis. Memphis and CSU are each in the Top 25.
USM beat Memphis at home (part of a season split) and the win over CSU was particularly impressive as it came on the road. The Rams knocked off the Mountain West's top three teams—New Mexico, San Diego State and UNLV—at home this season.
USM was also very competitive in two losses against Top 25 teams, with a triple-overtime loss to Murray State in Alaska and a two-point loss at Memphis in the teams' first meeting. Those results help further show just how well USM has fared in each of its games against tournament-caliber competition this season.
Nine vs. Top 75
Why does Southern Miss have such an incredibly high RPI? Because it has a bunch of solid wins without too many losses to offset those.
USM has nine wins against teams currently in the Top 75—including two apiece against New Mexico State and Central Florida. Despite losing to Marshall on Saturday, the Golden Eagles beat the Thundering Herd earlier this season, which counts for one of those top-75 wins.
With a 9-3 record against the Top 75, USM has about as good a winning percentage against this subset of teams as any team—let alone a bubble team—could hope to have.
Top 20 RPI
Southern Miss has been consistently rated in the top 20—and earlier in the season, top 10—in the RPI. History indicates that any team who goes into Selection Sunday in the top 20 is a lock to play in the NCAA Tournament.
The highest rated team not to earn an at-large bid was Missouri State in 2006, when it finished the season ranked No. 21 in the RPI. If USM can stay around or above that magic number, it has to feel good about its tourney prospects.
3-5 Conference Road Record

After its loss at Marshall this weekend, USM finished the season just 3-5 in conference road games. That record might be OK for some bubble teams in leagues like the Big East or Big Ten, but a sub-.500 road record in Conference USA will likely raise some eyebrows—in a negative way—with the selection committee.
With two of those losses coming to Houston and UTEP—who each finished 7-9 in league play—there should be some concern over how well USM would play in the NCAA Tournament, away from its home court in Hattiesburg.
Conference USA
USM is currently one of just four teams from C-USA in the RPI Top 100. In a league with 12 teams, that is not a particularly high percentage of quality teams. Seven of its 11 conference wins are against teams ranked 101 or worse (higher).
On the flip side, USM's loss to Houston looks particulary troubling with the Cougars coming at No. 215 in the RPI. The loss to UTEP (No. 150) doesn't look too good, either.
Struggles Down the Stretch
On Feb. 1, USM earned arguably its biggest win of the season, over Memphis. From that point on, the Golden Eagles have not played at all like a team who wants to lock up a spot in the tournament, going just 4-4 since Feb. 1.
The aforementioned losses to Houston, UTEP and Marshall—along with another questionable loss at UAB—put USM in a very vulnerable position. The four wins it has had in last eight games have not been all to impressive, either.
A two-point win over Rice and seven-point win over SMU (4-12 C-USA)—both at home—have made USM look more like a middle-of-the-pack team in Conference USA. These wins also definitely more worthy of the NIT.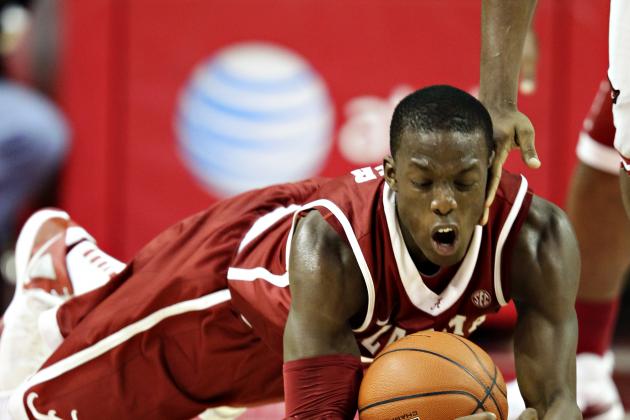 Wesley Hitt/Getty Images

If the season ended right now, both teams would be worthy of at-large bids.
However, plenty can happen in the next week. Both still have to win at least one more game in their respective conference tournaments in order to avoid falling out of the picture.
Southern Miss—as the second seed in the C-USA Tournament—will get a first-round bye, and play the winner of Rice and East Carolina in the quarterfinals. A loss there would simply be one too many bad losses late in the season, and would nullify an otherwise solid profile keyed by two top-25 RPI wins.
A quarterfinal win followed by a loss to UCF—the third seed—should allow USM to hold its at-large bid, but not by much.
Alabama—the fifth seed in the SEC Tourney—will match up with South Carolina. If the Tide loses again to the lowly Gamecocks, they will be NIT-bound. A win over SC, combined with a win over Florida in the quarterfinals, would guarantee a bid.
A win over SC and a loss to Florida could still spell a bit of trouble, depending on how other power-conference bubble teams do in their tournaments.
Based on how each team played down the stretch, Alabama is in a little better shape than Southern Miss to hold on to its tenuous tournament bid.
Don't be surprised if the Golden Eagles play their way out of the Big Dance in the next few days.
Recent NCAA Tournament Bubble Breakdowns