NBA Trade Deadline: Jamal Crawford and Stars That Will Move Before the Deadline
March 5, 2012

Harry How/Getty Images
The 2012 NBA trade deadline is looming large over March and teams are rushing to get the asking price for the stars they are trying to move.
While huge names like Dwight Howard and Deron Williams are always around the rumor mill, there are far smaller pieces that will be moved for certain.
All of the following players will be finding a new home by the time the trade deadline comes and goes.
Jamal Crawford
While Jamal Crawford was brought into the Portland Trail Blazers to be the successor of the retiring Brandon Roy, it hasn't panned out that well.
The Trail Blazers patience is running thin, and the addition of teams kicking tires on the forwards means a deal could be imminent. It would be admitting failure trading Crawford, but it's better to let go sometimes than to hold on too long.
With a stellar building block in LaMarcus Aldridge, the Trail Blazers owe it to their diehard fans to put a winner on the court. If that takes starting the rebuild over, then so be it.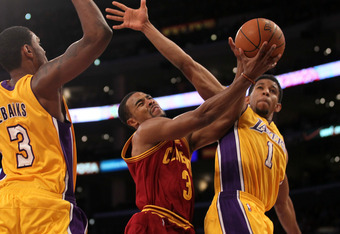 Stephen Dunn/Getty Images
Ramon Sessions
As much as Kyrie Irving has stolen the spotlight in Cleveland, point guard Ramon Sessions has been quietly one of the best bench players in the NBA.
With teams like the Los Angeles Lakers desperate for backcourt help, there is a chance that they could make a deal happen for the expiring contract of Sessions.
This is a no-risk situation for either team making this deal, but if the Lakers think that this will solve all the issues the face on their road to another NBA title, they are flat-out wrong.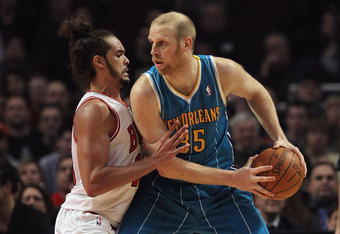 Jonathan Daniel/Getty Images
Ever since acquiring the soon-to-be free agent in the trade that sent Chris Paul to the Los Angeles Clippers, the New Orleans Hornets have been shopping Chris Kaman.
The whole purpose of his inclusion in the deal was to make the cap logistics work, and the Hornets will just take what they can at this point. With that said, don't sleep on Kaman.
The former All Star center is still an effective defender that can add offensively when needed. If a contending team is looking to add depth down low, someone like the Philadelphia 76ers, Kaman is a cheap rental solution.
Check back for more on the National Basketball Association as it comes, and check out Bleacher Report's NBA Page to get your fill of all things basketball.