NBA Trade Deadline: A Potential Deal for All 30 NBA Teams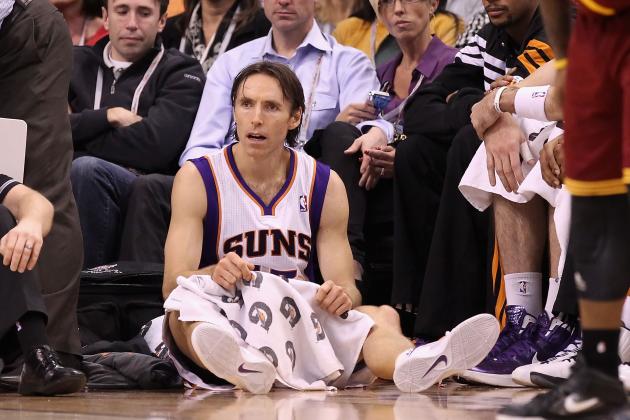 Christian Petersen/Getty Images

The NBA trade deadline is March 15, giving us plenty of time to speculate before we actually see if any major deals go down.
Dwight Howard, Deron Williams and anyone on the Los Angeles Lakers not named Kobe Bryant are some of the big names being mentioned in potential deals, but I figured why stop there?
What if every team was to make a deal?
Using every team in the league only once, here are 15 trades featuring all 30 teams with potential deals in the coming weeks.
Begin Slideshow

»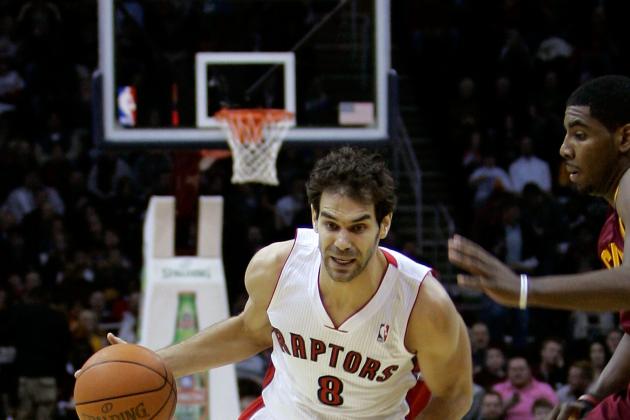 Mike Lawrie/Getty Images

Raptors send Jose Calderon to the Jazz for Devin Harris and 2012 (via Golden State Warriors) first-round draft pick.
The Jazz are actually in contention for the playoffs. Who thought that was a remote possibility at the start of the season?
The Raptors are currently 11 games under .500. We all thought that was a real possibility at the start of the season.
What's most surprising is that the Jazz have been winning with Devin Harris as their starting point guard. If they are winning with as awful as he has been playing, imagine what they would be able to do with Calderon running the show.
The Jazz can trade the Warriors' (top seven protected) pick this year, and Calderon would be a great fit on this young team. Plus, they are loaded with lottery talent already; do they really need to another another young piece?
The Raptors are all about the future and are a few years away, so losing Calderon isn't going to kill them. Harris' money and years are the same as Calderon's, so why not pick up the first-round pick this year and have Harris lead a last-place team for the next couple years instead of Calderon?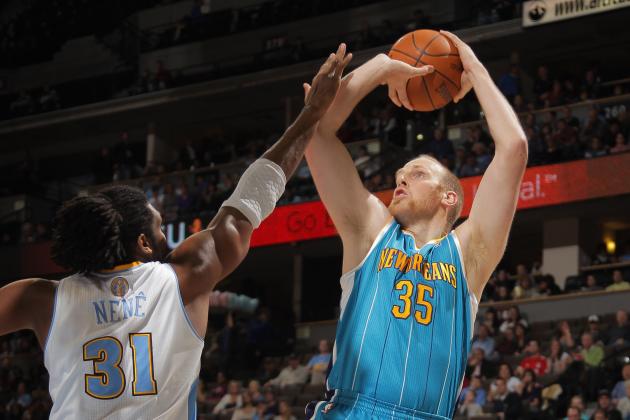 Doug Pensinger/Getty Images

Hornets send Chris Kaman to the Bucks for Stephen Jackson and a 2012 (lottery protected) first-round pick.
It's hard to make a case for any team to trade for Stephen Jackson, but one of two things will happen here for the Hornets.
One, he will be happy going to the Hornets, allowing him to jack up as many shots as he wants per night. Maybe he'll even win a game or two for them while becoming a trading chip next year when he is in the last year of his deal (in what should be a better trading market).
Or two, he will be so upset that he will agree to a contract buyout, saving the Hornets money while they pick up an extra first-round pick this year.
This deal could be tricky because Jackson's contract goes into next year, assuming he doesn't agree to that buyout, and David Stern would have to approve this deal. The league is worried about the Hornets taking on extra salary since it is a league-owned franchise, but shouldn't they also worry about the lack of attendance as well?
That, and the product they are putting out there every night.
Will Ferrell has been the most exciting thing that Hornets fans have seen all year, so at the least, Jackson is a little entertaining in that he might blow up at someone each night. That might improve attendance just just a little bit.
That aside, the first-round pick this year included in the deal should entice Stern and the league to allow it to happen.
The Bucks kill two birds with one stone here, as they get a short-term replacement for Andrew Bogut and they get rid of Stephen Jackson. Giving up the draft pick this year (which would roll over to next year if it is indeed a lottery selection) is worth it if it means that Jackson and his salary is gone.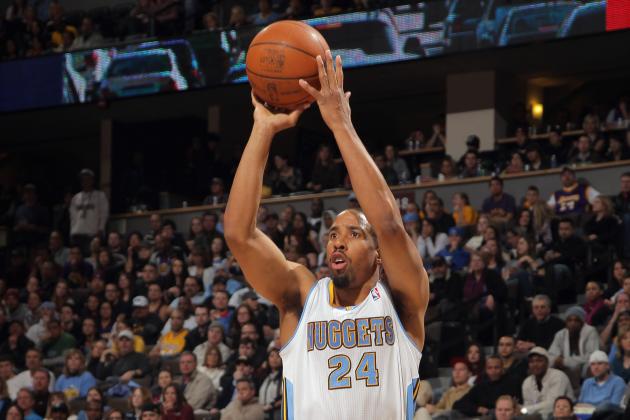 Doug Pensinger/Getty Images

Pacers send Darren Collison, George Hill and Louis Amundson to the Nuggets for Andre Miller and Chris Andersen.
Andre Miller has been great with the Nuggets, but they have been struggling, so why not shake things up a bit? Plus, with Wilson Chandler due back, the Nuggets won't be able to afford to keep everyone next year, so Miller is the logical one to go.
For Miller, the Nuggets get a solid point guard in return in Collison, one that they can control at a reasonable salary for two more seasons after this one. He would be a great backup to Ty Lawson, and they get to unload Andersen's contract, as he has fallen out of favor in the Mile High City.
Miller would provide the Pacers with the All-Star-caliber point guard that is missing in their lineup. Indiana has been playing great, and Miller might be the guy to put them amongst the elite in the East.
"Birdman" might actually be able to help down low and provide a little more defense and excitement than Amundson has given them, and with the way Jeff Foster's year has been going, he might become extremely valuable to them.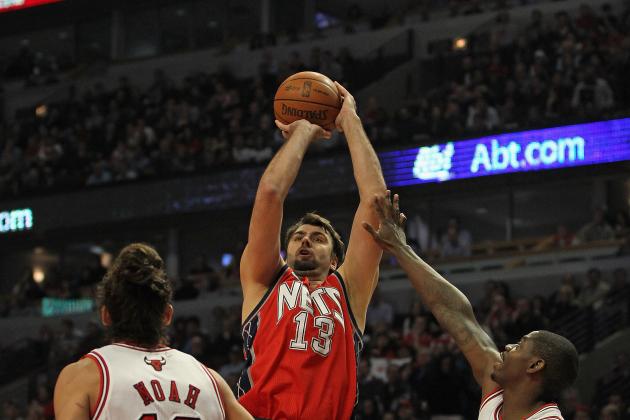 Jonathan Daniel/Getty Images

Nets send Mehmet Okur to the Timberwolves for Michael Beasley and Anthony Randolph.
Derrick Williams is ready to go, so if you're the Timberwolves, why not unload two of your seven small forwards and get a big man that can actually help you?
Beasley isn't in the Timberwolves' long-term plans (or shouldn't be), and this deal would allow Williams gain valuable experience getting accustomed to playing with Kevin Love and Ricky Rubio so they can take the next step next year.
For the rest of this season, Okur would give the Timberwolves a starting center whose range would open things up for Kevin Love down low.
The Nets' hopes lie in Dwight Howard coming to New Jersey and wanting to play with Deron Williams, so it's best to play out the season with him. Brook Lopez and draft picks don't seem like they are going to get Howard to New Jersey this season, so here, they go get Beasley, someone other than Williams who can put the ball in the basket for this Nets squad.
Once Lopez is back, Okur's minutes would drop anyway, so why not give Deron Williams a couple guys that can run the floor with him for the rest of the season?
Although, if this next trade goes down, I'm getting anything I can for Williams…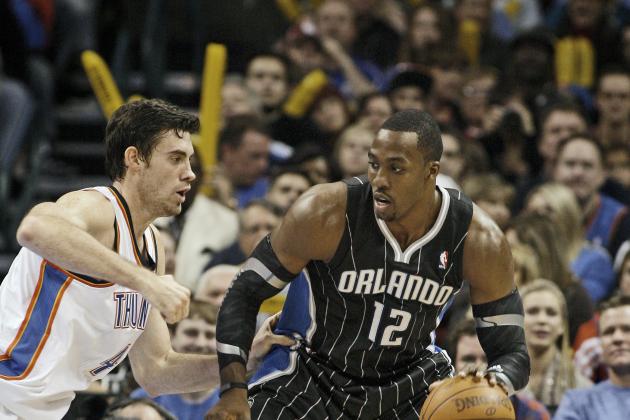 Brett Deering/Getty Images

Magic send Dwight Howard and Hedo Turkoglu to the Bulls for Carlos Boozer, Joakim Noah and Ronnie Brewer.
If Howard agrees to stay in Chicago long-term, the Bulls should take this deal.
Pairing Howard with MVP Derrick Rose is too enticing to pass up and would make the Bulls championship contenders for years to come, if they weren't already.
On the flip side, if Orlando thinks there is a good chance that Howard would stay, I would hold out hope that he does.
Risking that chance that Howard stays might be too damaging, as the Magic would be a mess if Howard leaves next summer without getting anything in return. Their team is completely built around him. No one else they could even think about bringing in this summer would help them win with their cast of characters.
They should strongly consider making this deal, as this is about as good a package as they can get if they want to continue to be competitive immediately. Eighty-five-year-old owner Rich DeVos has stated that he doesn't want to wait for draft picks to develop, and understandably so.
Boozer and Noah would form a formidable front line and fit in with how their team is built.
If they hold out hope that Howard is going to stay, DeVos better be really sure that it is a realistic possibility, or he might not see his Magic in the playoffs again until he is 95.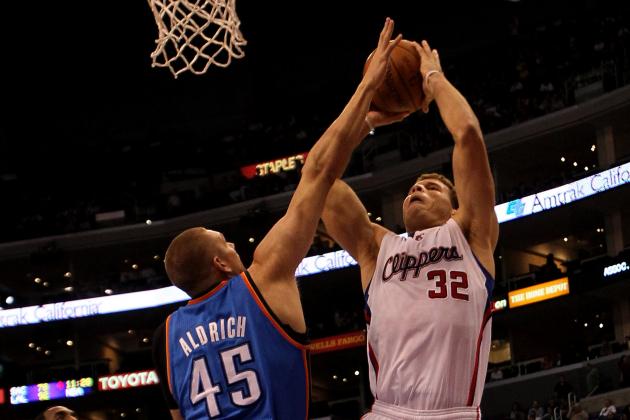 Stephen Dunn/Getty Images

Kings send Tyler Honeycutt to the Thunder for Cole Aldrich.
This trade is about exciting as the premiere of The River because it features two teams that likely won't be making any moves at the deadline.
The Thunder because they shouldn't be shaking things up, and the Kings because they can't.
Anyone the Thunder acquire, unless they move a key piece, won't be in line for getting any key minutes. Here, Tyler Honeycutt would just give them a wing player as insurance while cutting salary by unloading Aldrich.
For the Kings, it's hard to see any other NBA team going after any of their tradable assets.
The Kings roster is a mess: too many scorers with bad contracts paired with no role players to speak of. Unless the Kings want to attach DeMarcus Cousins in any deal, they are going to have a tough time moving anyone especially John Salmons.
Aldrich is a former lottery pick and might be able to get things going on a new team.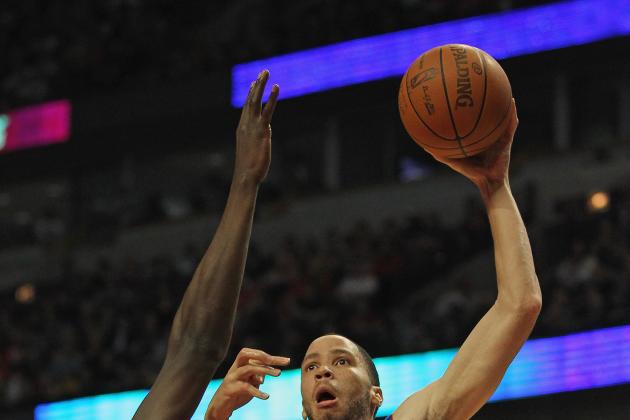 Jonathan Daniel/Getty Images

Pistons send Tayshaun Prince to the Celtics for Chris Wilcox and Keyon Dooling. (Note: after March 1)
It's hard to see the Celtics' Big Three getting broken up.
One, because this shortened season was not set up for the Celtics, and as long as they get into the playoffs, they should be able to make a run. Two, I don't see any other team putting together an offer for either Paul Pierce, Ray Allen or Kevin Garnett that would be enough to trade any of them. Especially with their salaries.
Cutting down minutes for those three guys is the key for not just the rest of this season, but also for the rest of their careers. Prince would give them a versatile forward who would be able to relieve any of the Big Three.
Detroit gets to hit the reset button on the contract they signed Prince to last summer, which really never made sense anyway—kind of like everything else they have done the last few years outside of drafting Greg Monroe.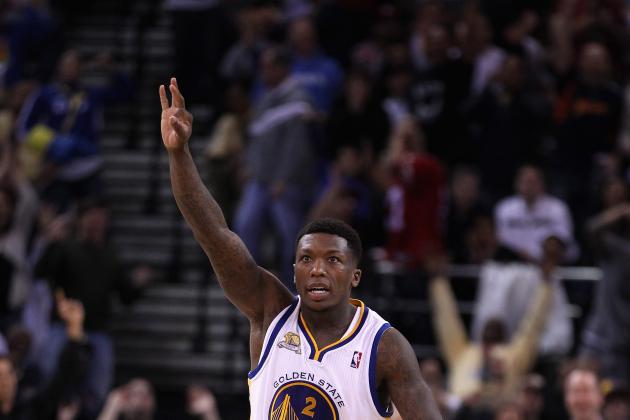 Ezra Shaw/Getty Images

Warriors send Nate Robinson and Charles Jenkins to the Heat for Norris Cole. (Note: after March 1)
It's tough to see any big moves made by either of these teams at the trading deadline next month.
The Warriors don't seem to want to change things up yet, while the Heat really don't have the pieces to make any moves.
Norris Cole has the tools to be a successful NBA point guard, but the Heat are in championship mode, and really, who is going to help them more in the playoffs? A rookie with a lot of potential or Nate Robinson, who becomes a mini superhero when the games really matter and the crowd is going crazy?
Robinson could end up being a key piece to the Heat's playoff run this year. The Warriors would get a young point guard to come off the bench for the foreseeable future; he might develop into more for them down the road.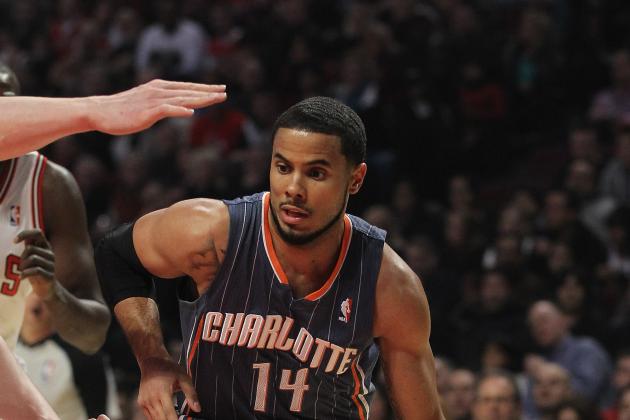 Jonathan Daniel/Getty Images

Lakers send Luke Walton, Josh McRoberts, Darius Morris and a 2012 first-round pick to the Bobcats for Tyrus Thomas and D.J. Augustin. (Note: after March 1)

The Lakers finally get their point guard in Augustin. We'll get to see what he is really made of playing on a team that has some serious talent.
To make this deal, the Lakers would have to take on the salary of Tyrus Thomas, who at this point the Bobcats would give away with his bloated contract combined with his poor performance.
Thomas may actually have some value with the Lakers, though. If they sit him down and say that they expect nothing from him on offense and that he puts all of his energy on defense, he could prove to be a key reserve for this Lakers squad, giving them someone, anyone, that they can use off the bench. Like what Ron Artest used to be.
The Bobcats are years away from competing, so unloading Thomas and his salary would be enough to make this deal happen. Plus, Kemba Walker and Augustin don't really fit together, so no real loss there either.
They are stuck with Walton here, but on a three-win basketball team, it makes more sense to pay him for one more year rather than Thomas for three more.
They do get a pick in this year's loaded draft and a potential starting point guard in Darius Morris, whose size matches well with Walker in the backcourt.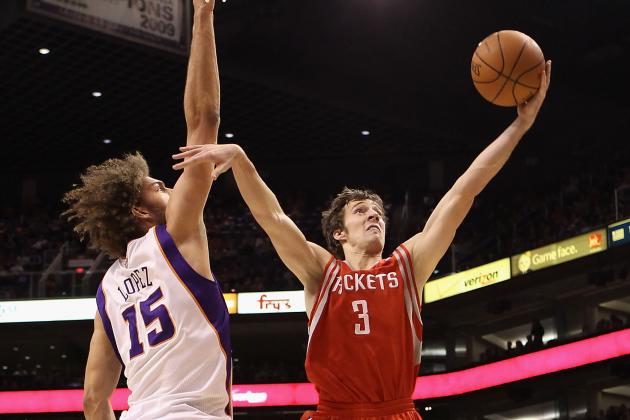 Christian Petersen/Getty Images

Knicks send Iman Shumpert and Toney Douglas to the Rockets for Goran Dragic.
Jeremy Lin is in; Iman Shumpert is out.
With "Linsanity," the Knicks would be better off with a veteran point to complement him, so why not go get Dragic, who was coincidentally playing his best basketball under Mike D'Antoni's system that was still in place under Alvin Gentry in Phoenix?
Lin and Dragic would form a great one-two punch at the point guard position for the Knicks. If Lin is indeed the real deal and Dragic re-signs this summer, New York would have their point guard position filled for years to come.
The Rockets get immediate defensive help in their backcourt in Shumpert, who is a better complement to come off the bench for Kyle Lowry than Dragic.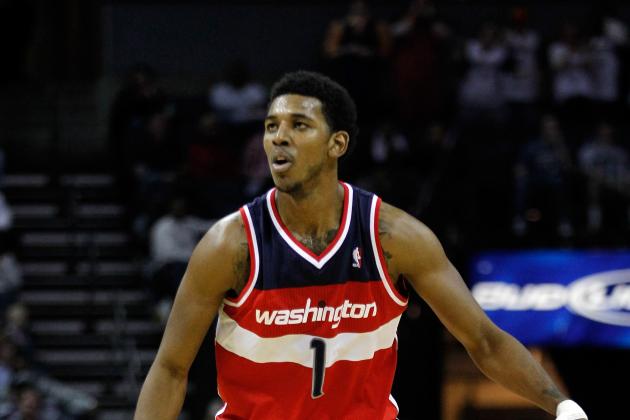 Streeter Lecka/Getty Images

Spurs send James Anderson, Cory Joseph and a 2012 first-round pick to the Wizards for Nick Young. (Note: after March 1)
Here, the Spurs acquire a lethal three-point shooter to come off their bench and insurance in case Manu Ginobili gets hurt again. We have seen what the NBA playoffs are like for the Spurs when he is out.
Nick Young would have to agree to this deal for it to happen, but going to a championship contender should be enough for him to agree.
With his contract demands, Nick Young shouldn't be a part of the Wizards' long-term plans, especially with how poorly they are playing with him. Rather than letting him walk at the end of the season, the Wizards pick up a late first-round pick and some potential in Anderson and Joseph.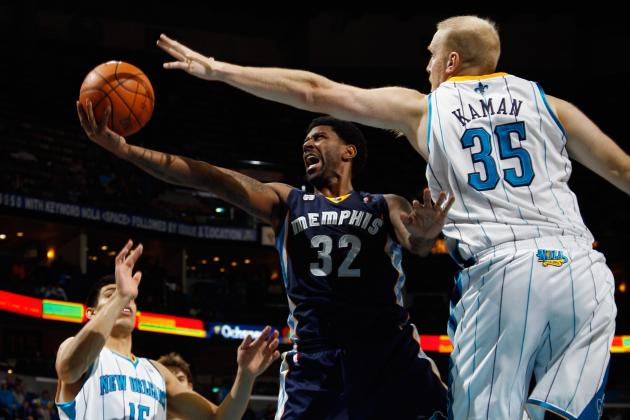 Chris Graythen/Getty Images

Grizzlies send O.J. Mayo and Josh Selby to the 76ers for Andres Nocioni, Jodie Meeks and a 2012 first-round pick.
Mayo would provide an upgrade over Jodie Meeks, and the Sixers would avoid having to match any outrageous offer that might come his way this summer, as he is a restricted free agent.
The Sixers can sign Mayo to the one-year qualifying offer this summer and then go all-in on free agents in the summer of 2013, when he, Louis Williams, Elton Brand and possibly Andre Iguodala all would be free agents.
Mayo has a ton of talent, but has been in the doghouse in Memphis from day one. The Grizzlies get a replacement for this year in Meeks and what they have been wanting for Mayo all along in a first-round draft pick.
Nocioni is involved to match up the salaries, and his contract can expire after season, but they can take a look at him the rest of this season.
Should be a quick look.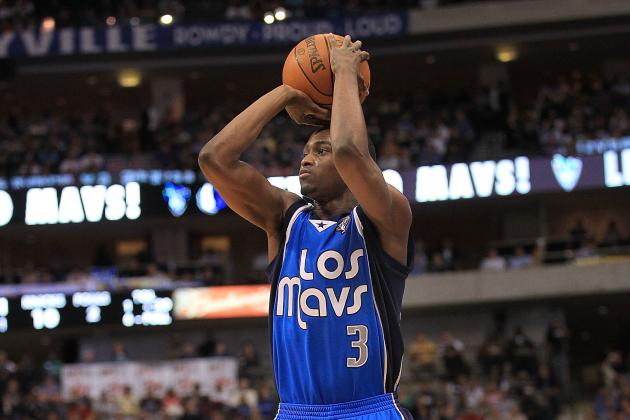 Ronald Martinez/Getty Images

Mavericks send Rodrigue Beaubois to the Trail Blazers for Armon Johnson and Chris Johnson.
For the life of me, I have no idea why Beaubois isn't given any kind of consistent minutes in the NBA.
Even with Jason Kidd out, he can't get into any kind of rhythm. The Mavs are all about the free-agent summer of 2012, so unloading Beaubois frees up a little more money to go shopping.
Plus, it's not like they are really going to miss Beaubois. If they get their way and Deron Williams comes to Dallas, his minutes would become even more scarce, if that's possible.
Beaubois would provide the Trail Blazers with a backup for Felton and a little insurance in case he bolts as a free agent this summer. If he can finally find some consistent minutes outside of Dallas, maybe he will finally be able to live up to his potential.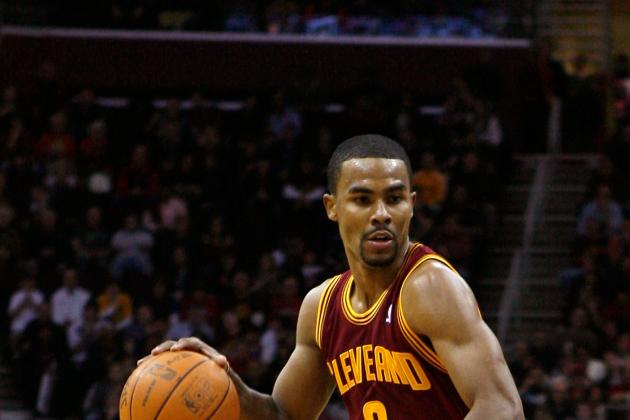 Mike Lawrie/Getty Images

Clippers send Randy Foye and Eric Bledsoe to the Cavaliers for Ramon Sessions and Anthony Parker. (Note: after March 1)
With Anderson Varejao now out for possibly the rest of the season, whatever momentum the Cavs had going is gone. In this deal, they unload Sessions, who was most likely going to walk at the end of the season, as he can opt out of his deal to free things up for Kyrie Irving and get a nice young player in Eric Bledsoe in return.
The Clippers get that dynamic backcourt they had with Chauncey Billups by replacing him with Sessions. More importantly, he gives them another ball-handler for when Chris Paul needs to rest.
They also get Parker (who shouldn't have any problem agreeing to this deal, as his consent is required), a strong defender who will come in handy come playoff time.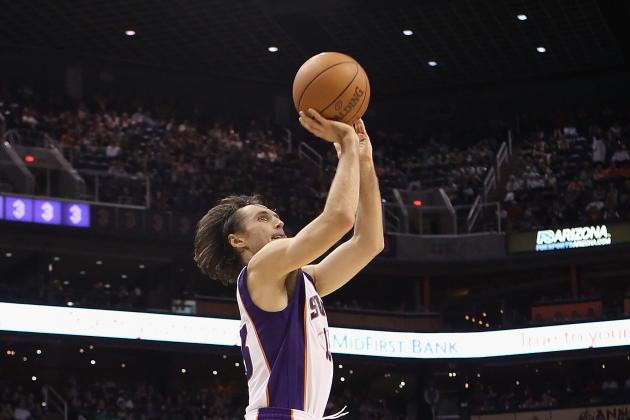 Christian Petersen/Getty Images

Suns send Steve Nash, Hakim Warrick, Josh Childress and Robin Lopez to the Hawks for Jeff Teague, Kirk Hinrich, Marvin Williams and Zaza Pachulia.
The Hawks take a shot here and get the point guard they need to put the team into the Eastern Conference elite when/if Al Horford returns. They will have to take on two very bad contracts here, but acquiring Nash might be to enticing to pass up.
What's makes it even more of a gamble taking on that money is that Nash is in the last year of his deal. He may love it in Atlanta and want to stay, but even if it doesn't work out and Nash leaves, they can use that cap space that will be acquired to overpay Andre Miller or someone else next year.
Childress was at his best in Atlanta. Maybe he can rekindle whatever magic he had going on there. As for Warrick...well, a change of scenery would only do him good.
The Suns free Nash and unload two disastrous signings from the summer of 2010, allowing them to speed up the rebuilding process. They get a potential point guard of the future in Jeff Teague.
They also take on Marvin Williams, who has really improved this season, and his contract actually looks reasonable compared to the ones the Suns are getting rid of. He could be a starting small forward should they choose to trade Grant Hill.