NBA Fantasy Hoops: Top 10 Breakout Players of 2012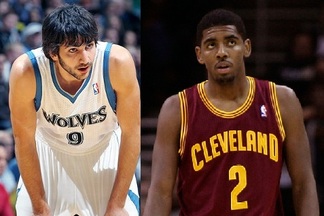 The NBA fantasy basketball season is officially in full swing with a number of breakout stars beginning to emerge in the early going.
The usual suspects still reign supreme with LeBron James, Kevin Love, Kevin Durant and Kobe Bryant representing the top four players in standard fantasy formats.
But there's a new group of up-and-comers ready to stake their claim amongst the elite and we've surveyed the fantasy landscape to tell you their names.
Ladies and Gentlemen, your top 10 breakout fantasy basketball players of 2012 (so far).
Please note: all rankings are courtesy of Yahoo! Sports Fantasy Basketball
Begin Slideshow

»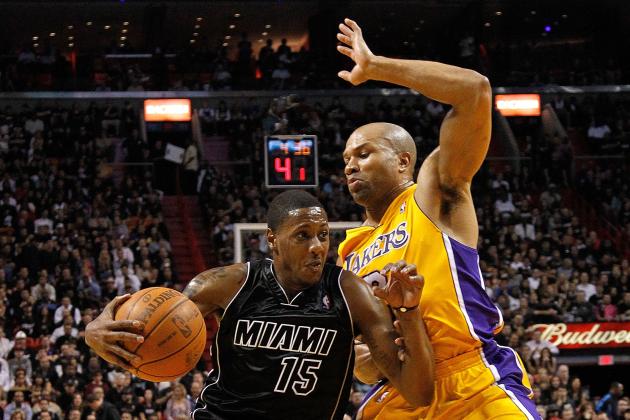 Mike Ehrmann/Getty Images

Rank: 57
11 points, 2.5 rebounds, 4 assists, 1.4 steals
Mario Chalmers has flourished in his fourth season with the Miami Heat, increasing his scoring average by nearly five points from 2011.
With LeBron James and Dwyane Wade facing constant double-teams, Chalmers is often the recipient of wide open looks from behind the arc.
He's taking full advantage of those opportunities, to the tune of 1.8 threes per game—good for 19th in the league.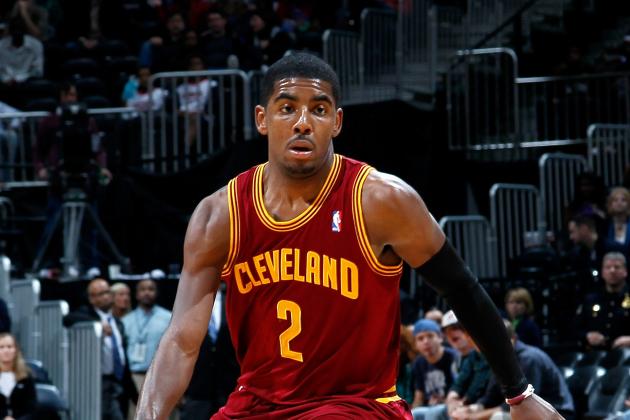 Kevin C. Cox/Getty Images

Rank: 51
17.9 points, 3.4 rebounds, 4.8 assists
The first pick of the 2011 NBA draft has somehow managed to exceed they sky-high expectations he inherited from the moment he stepped foot onto the campus of Duke University just over a year ago.
At just 19 years of age, Kyrie Irving has wasted no time showing the rest of the NBA that he is already one of the best point guards in the world.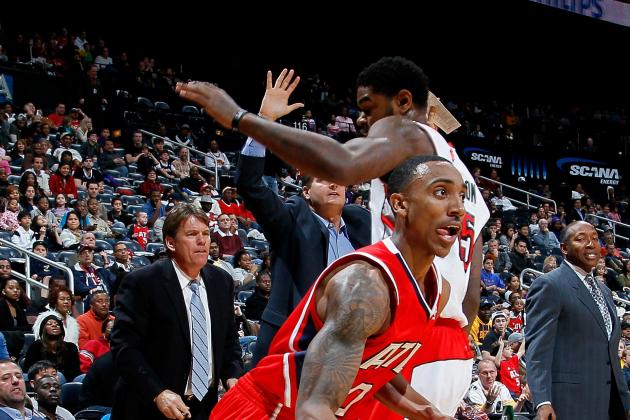 Kevin C. Cox/Getty Images

Rank: 50
13 points, 5.2 assists, 2.1 rebounds, 2.1 steals
Jeff Teague had his coming out party in the 2011 NBA playoffs and is doing his best job to prove that he's no one-hit wonder.
After averaging four points in 12 minutes per game during his first two seasons, Teague is now playing nearly 34 minutes per contest and already has five games with at least 20 points.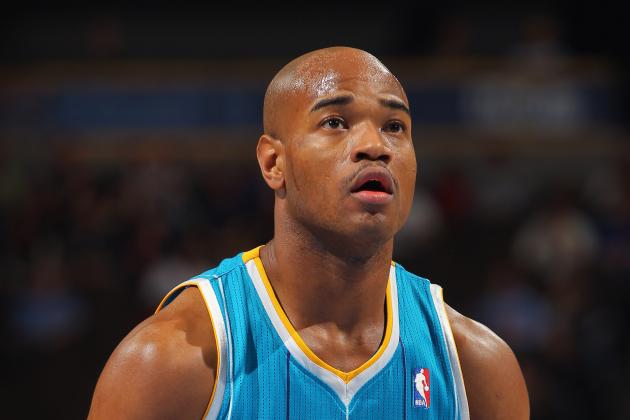 Doug Pensinger/Getty Images

Rank: 45
16.1 points, 3.9 rebounds, 6.8 assists
The departure of Chris Paul to the Clippers opened the door for Jarrett Jack to run the show in New Orleans and he hasn't looked back since.
Jack's numbers have more than doubled across the board from his 2011 averages and he already has seven games with at least 20 points on the season.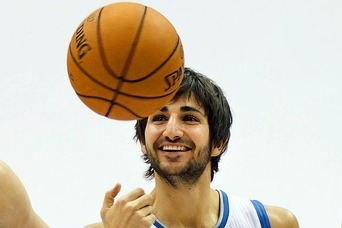 Rank: 34
11.4 points, 8.9 assists, 4.7 rebounds, 2.2 steals
The numbers don't do him justice folks, Ricky Rubio is even better than advertised.
Since being inserted into the starting lineup, Rubio is averaging 12.5 points, 5.5 rebounds and 9.7 assists per game.
Rubio is only beginning to scratch the surface in terms of what he's able to do on the basketball court, all we have to do is just sit back and enjoy the ride for the next 15 years.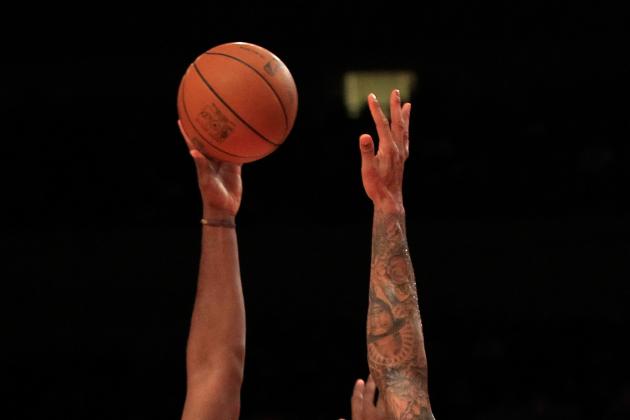 Chris Trotman/Getty Images

Rank: 26
15.8 points, 9.5 rebounds, 2.7 assists
Wait a minute, Greg Monroe isn't a point guard!
The run of five straight point guards on the list comes to a grinding halt as the second-year big man out of Georgetown cracks the top five on our list of breakout fantasy players.
Monroe (6'11", 253 lbs) is the leading scorer and rebounder for the Detroit Pistons—a trend we should probably expect to continue for many years to come.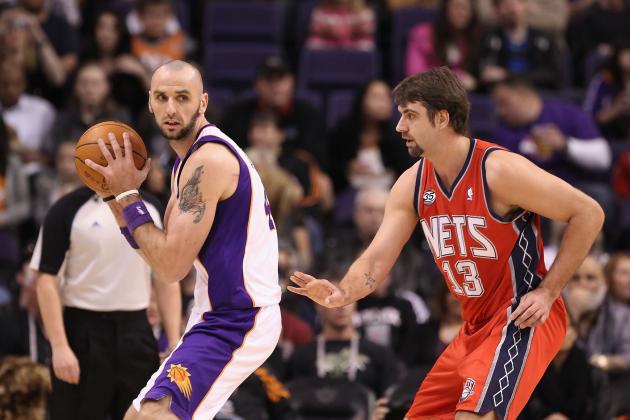 Christian Petersen/Getty Images

Rank: 24
15 points, 10.1 rebounds, 1.8 blocks
Question: How many guys in the NBA are averaging at least 15 points and 10 rebounds per game?
Answer: Six (Dwight Howard, Andrew Bynum, Kevin Love, Blake Griffin, David Lee and Marcin Gortat)
Any questions as to why he's No. 4 on our list?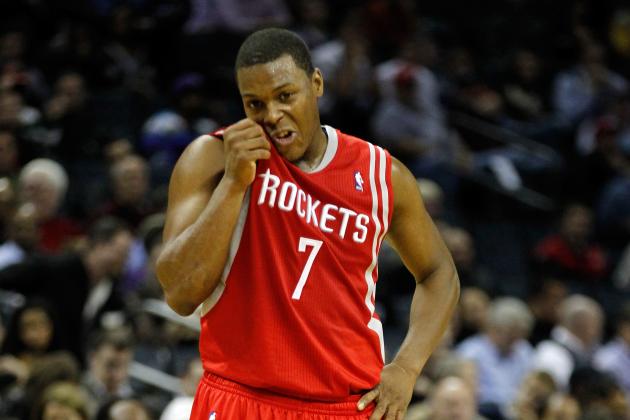 Streeter Lecka/Getty Images

Rank: 15
14.6 points, 6.4 rebounds, 8 assists, 2 steals
That's right, Kyle Lowry is the 15th-ranked fantasy basketball player in the world as of this second.
He's the only player in the NBA averaging at least 14 points, six rebounds, eight assists and two steals.
Wow.
Brett Deering/Getty Images

Rank: 11
16.1 points, 7.2 rebounds, 2.9 threes
Did you know that Ryan Anderson (6'10", 240 lbs) leads the NBA with 2.9 threes per game?
Neither did I. Well, actually, yes I did, but I bet you did not.
The departure of Brandon Bass to the Boston Celtics has allowed Anderson to play nearly 30 minutes per night and he's taking full advantage of this golden opportunity in Orlando.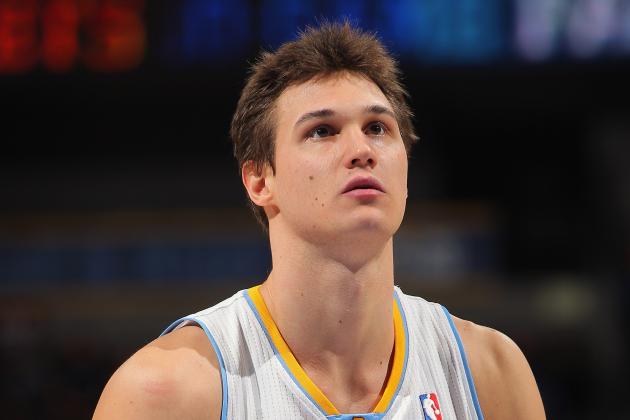 Doug Pensinger/Getty Images

Rank: 6
17.9 points, 5.2 rebounds, 2.8 assists, 1.5 steals, 1.4 threes
Danilo Gallinari is showing everyone why the New York Knicks drafted him sixth overall in the 2008 NBA draft.
Gallinari is leading the Denver Nuggets in scoring while shooting 46.1 percent from the field and 88.4 percent form the free-throw line.
At 6'10" and 225 lbs, Gallinari is a do-it-all small forward in the mold of a young Dirk Nowitzki.