The Top 20 Biggest Bonehead Plays of the 2012 NFL Season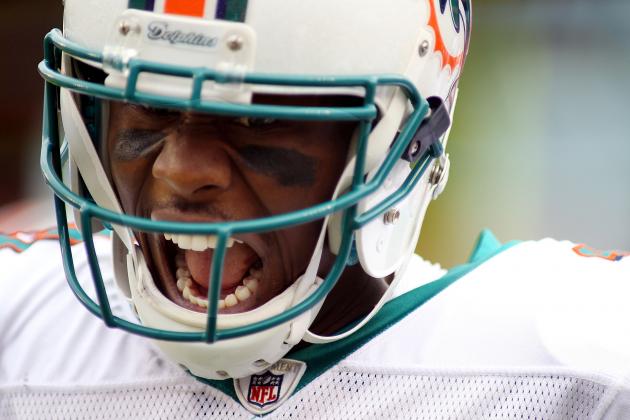 Marc Serota/Getty Images

No matter how good the National Football League is, it's far from perfect.
Players make mistakes. Coaches make mistakes.
Sometimes they're little ones that go unnoticed; others can be the defining reason as to why games were won or lost.
And this year, just like every other year, there were some dumb, dumb plays,
Some make you cringe, while others make you want to just forget that the moment even occurred.
Here are my top 20 biggest bonehead plays of the season, minus the Super Bowl of course. Feel free to comment below if you've got some others that deserve honorable mentions.
Let the show that nobody really wants to watch begin...
Begin Slideshow

»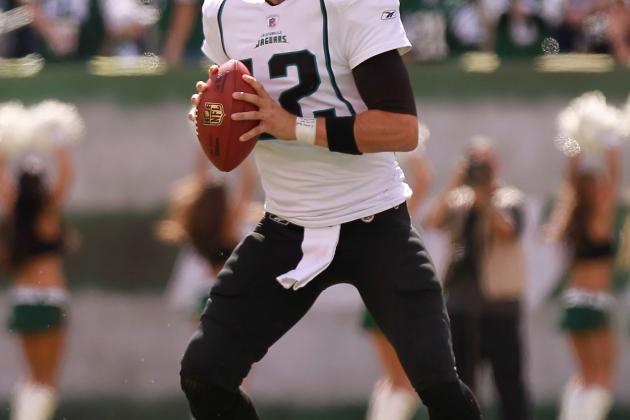 Nick Laham/Getty Images

In Week 2, Jacksonville quarterback Luke McCown made not just one but an entire afternoon of bonehead plays as his Jaguars went down to the Jets.
McCown completed six of 19 attempts for 59 yards, no touchdowns and four interceptions for a total passing rating of 1.8.
Yup. Just 1.8.
And that's why he gets a mention on this list.
Sanchez lined up at wide receiver for the wildcat formation play and, was a little bit scared of the potential corner blitz, shall we say.
Worst of all, he got called for holding.
That and he looked like a cat as he jumped and flinched away from the line of scrimmage.
It's not as bonehead as some of the other plays that lost games, but it certainly looks pretty stupid of him.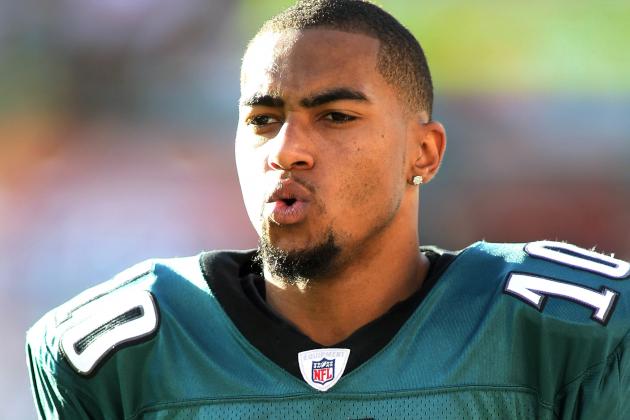 Marc Serota/Getty Images

DeSean Jackson is one of the biggest wide receiver divas in the league, and he makes up for it—at times—by pulling off huge plays, like the punt return against New York last year.
However, after sleeping in and missing a team practice, Jackson was forced to sit out a game against the Arizona Cardinals, which the Eagles then, in turn, lost.
Who knows—if Philly wins that game, the season could have been entirely different.
A bonehead play by DeSean "Sleeping Beauty" Jackson.
Ahhh, Albert. Not the greatest 2011-2012 season.
Perhaps the biggest flop buy of the year, Haynesworth's bonehead plays are evident nearly every time he takes the field.
For a big man, there's not much pressure coming from him. His reverse impact cannot be significant enough, either.
After cutting him, the Patriots went 10-0, and the Bucs, after signing him, went 0-8.
Bonehead.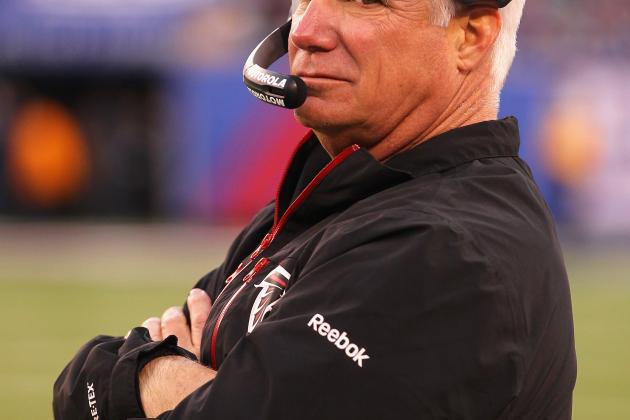 Al Bello/Getty Images

It's overtime against the rival New Orleans Saints.
Do you give Drew Brees the ball on your 29-yard line or on his 20-yard line?
Smith goes for it on fourth down and fails.
Now, whilst it may be the correct call—statistically-speaking—you've got to consider the context of the game.
Smith went for it and failed, and the Falcons lost the game to the Saints.
But to try it again, in the playoffs, against the Giants and again fail?
Once is justifiable; twice is just bonehead.
Tony Romo shouldn't have taken this trip to Revis Island.
Dez Bryant was not open, and even if he was, Romo was never going to be able to hit him with the precision he would have liked as he rolled out to the right.
It was a dumb throw, and one that cost Dallas the game.
Which, come to think of it, could have cost them a playoff spot as well.
Bonehead.
Seconds before kicker Dan Bailey attempted to win the game against the Cardinals, coach Jason Garrett called a timeout and effectively iced his own kicker.
After Bailey pushed the second attempt wide and the Cardinals won it in overtime, Garrett and Bailey had the public scrutiny on them—especially Garrett.
But it's not just his fault in my book, although it is a bonehead play. Bailey still should have made this kick, and Dallas should have won this game.
Boneheads.
Rob Carr/Getty Images

When your coach labels something you do as, "the worst play in NFL history," you know you might have made the wrong call.
And Mark Sanchez, by calling a timeout and not burning the clock, allowed the Patriots enough time to march down field and score a touchdown.
In the end, the Patriots ran away with the match, beating their rivals by 21 points.
Which come to think of it, probably doesn't make Mark feel any better at all.
Victor Cruz takes the catch, goes down, then gets up without the ball and without being touched.
This play is almost as funny as it is stupid, and if the Giants weren't heading to the Super Bowl, this one might be a little higher up the list, but it definitely is a bonehead play.
I have watched this video time and time again, and I still have no idea what Ronnie Brown was doing.
I do know that the Eagles were a touchdown away from scoring, and they ended up losing by six.
You do the math, Ronnie "Bonehead" Brown.
If Suh doesn't stomp, the score goes to 10-0 Packers. He stomps, and suddenly it's 14-0.
If Suh doesn't stomp, the Lions continue to pressure Rodgers. He stomps, and Rodgers has a field day in the second half.
If Suh doesn't stomp, he doesn't get ejected on Thanksgiving against the league-leading Packers, when his team has played lights-out in the first half.
It's definitely boneheaded, but it's just plain dumb as well.
Points for being funny, and points for scoring the touchdown.
No points, though, for giving your opponent easy yards in the penalty that ensued because of this celebration—especially in a tight match without your star running back.
We'll see you soon, Stevie...
That took long, Stevie!
Down by four points with 30 seconds to go, Johnson has a chance to be the hero once again.
However, Johnson then decides that dropping the ball and dropping your team's chances at winning games is far more exciting than catching them.
I bet you Plaxico couldn't stop laughing after that one.
Bonehead.
Down by a touchdown, Chad had a chance to make amends for all the talk about him being a poor addition to the Patriots.
But after Brady hits him on the chest and all he has to do is catch it and fall over the line, I think those people may have just been right. That drop was truly a bonehead play.
The Bills would go on to win it, and Chad would go on to becoming one of the most ridiculed players of the 2011-2012 season.
I love this commentary almost as much as I love watching Marion Barber fumble the ball and give Tebow a chance to win the game.
As our insightful commentator states, "All he has to is take the ball and go down," and the Bears will win.
But no, that's not the Barber way.
Take the ball, take a knee and the Chargers win the football game.
Take the ball, take a knee and the Chargers win the football game.
Simple, right?
Enter Philip Rivers, who managed to not take the ball, not take a knee and not win the football game for the Chargers.
Definitely one of the biggest bonehead plays of the year, considering that if they win this game, the Chargers may have actually made it to the playoffs.
But then again, playoffs or not, it's still a bonehead play.
Was it really going to be anything else?
This was the biggest game of the season for either of these two sides, and if Cundiff makes this chip-shot, the Ravens are still have a chance at Super Bowl XLVI.
But he missed.
And whilst the Ravens might still have gone on to lose the game, Cundiff shouldn't be missing shots like this—especially in an AFC Championship Game with seconds on clock and the season on the line.
The worst part, for me, is that it's not even close. It doesn't even look like it's going in.
I guess what's why the commentator starts shouting, "Look out!"
Probably just warning any low-flying satellites.
Are there any other bonehead plays that weren't on this list?
Please comment and link any that should receive honorable mention in this list of bonehead plays from the 2011-2012 NFL season.