Video Games: 10 Features to Demand in WWE '13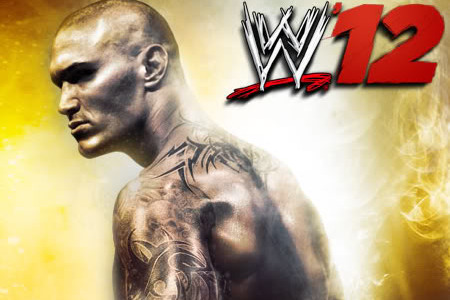 Maybe it's nostalgia.
Maybe I want so bad for things to get better that I lose sight of reality.
Either way, WWE is the bad girlfriend of video games.
Every year, she sweet talks me, tells me it'll be better this time—Predator technology this, stacking tables that—but it never fails. Every year, that girl takes my money, and I'm left wondering how I fell for the same routine. Again.
The product gets prettier every year, no doubt, but subsequent chapters of Smackdown (now WWE '12) feel more like cheap, money-grabbing Madden clones than labors of love.
I'm over it, so much so that owning Fan Axxess and today's release of the Legends and Superstars DLC isn't enough for me to dust off the box and play.
These games get thinner every year, control schemes are overly complicated and Community Creations has vaporized the impulse to "upgrade" to a more current roster.
Here are 10 ways that WWE '13 can turn over a new leaf and win me back.
Begin Slideshow

»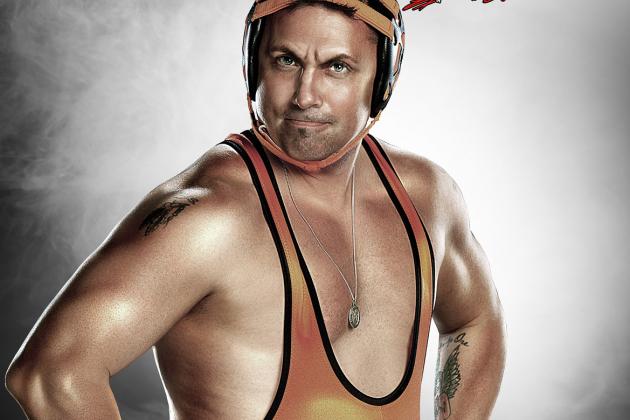 Matches suffer long bouts of silence, commentary gets repetitive quickly when they finally do say something, there's no rhythm or fluidity in the audio presentation—and it's been like this for years.
Minor flourishes have managed to creep in, mentioning the event city and other matches on the card in Universe mode, but in-game commentary is so uninspired and choppy that I'd rather play on mute.
To further beat a dead horse, there's never been a moment when I've just sat back and said to myself, "the developers did a really good job on commentary this year," which is sad because commentary in wrestling games serves the same purpose as commentary on actual TV: It gets the product over.
THQ has hundreds of thousands of hours of sound clips and modern technology at their disposal and could hire a dozen more writers if they wanted, but they're somehow unwilling to invest time and resources in intuitive and natural-sounding commentary.
We should be able to choose our booth, mix and match commentators and enjoy a wealth of feud and character history that's otherwise lacking.
For instance, if Rock and Austin are beating each other senseless in the ring, I want Jim Ross telling me about their epic matches at Wrestlemania. I want Booker T telling me stories about his "big homie," Kevin Nash, or recounting the history of Hell in the Cell.
Real-life announcers are told to be storytellers and focus less on the in-ring action; there's no reason a commentator can't be telling a story, get interrupted by one of his partners during a big move, then return to his story with an "...as I was saying" when the action slows down again.
Spare no expense, THQ. You spend so much time overhauling the control scheme every year that the squeakiest wheel, the commentary, doesn't get any grease.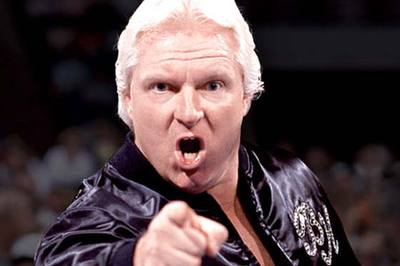 Following a complete commentary overhaul, one thing that's never been attempted (and should be) is guest commentary.
If I'm playing Universe mode and two of my guys are feuding, I want the option to have one in the booth and the other in the ring.
Not every Superstar has to lay down audio, and maybe the feature is only available in certain "signature" feuds, but longtime fans deserve a little something extra that might not fit into the developers' seeming "only do what we absolutely have to to get by" attitude.
There's enough material in the vault for Gorilla Monsoon and Bobby Heenan to get back in action as well or good enough impersonators to bring the classics to life, whether on their own or as bookends to core commentators like Jerry Lawler or Michael Cole.
A successful wrestling character has great catch-phrases and even greater taunts, not unlike good gamers. Headsets were invented for a reason.
It's a wonder, then, that developers would actively subtract from an area of their games that the target demographic loves so much. We aren't, for instance, allowed to taunt from the top rope or while holding a weapon anymore.
Traditional d-pad taunts (and a couple of limited crowd taunts in Extreme Rules matches) are nice, but THQ should give us a full d-pad worth of taunts while on the top rope or the apron, while holding a weapon or on the floor or at other location-sensitive areas—pressing taunt while near a turnbuckle would do Austin's "climb and double digits" or Raven's "pensive corner sit."
In addition to that, what about special taunts that burn a stored finisher and allow players to attack an announcer or a camera man or sign an autograph for someone in the audience? Rey Mysterio could press his mask against the mask of a child. Cena could take his shirt off and throw it into the crowd (and an ECW arena could throw it back). These taunts could demoralize an opponent or get rid of their stored finisher.
What I'm saying is, there are a wealth of options to further personalize these Superstars and developers aren't being creative enough or taking advantage of the franchise's full potential.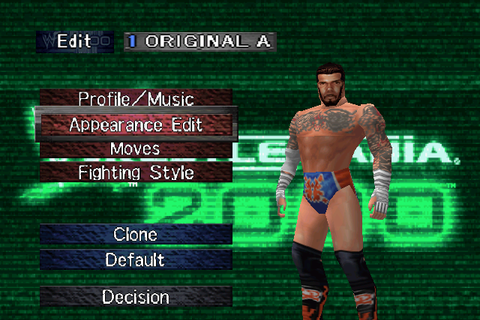 photo from mpiremall.net
Sports entertainers go through dozens of costumes and gimmicks throughout their career.
The most glaring omissions in recent WWE games is a lack of developer-generated costume content (that is in no way made up for by "superstar threads," lest anyone be kidding themselves).
One or two attires per wrestler has become status quo, but I remember a time when some characters were offered four or even six outfits and they made games like WCW/nWo Revenge and Wrestlemania 2000 infinitely more fun.
This might be news to a stable of developers who are constantly paring down the product, but variety boosts replay value. People get tired of looking at the same thing.
I want bleach blond "Stunning" Steve Austin, "Ringmaster" Austin who comes down to the ring with the Million Dollar belt, jacket-wearing Attitude-era Austin, What-era Austin, hunting clothes Austin and that old-school 3:16 shirt-wearing Austin with a camouflage hat.
I want the WCW-era "Giant," casket-surfing "Big Nasty" Paul Wight with a stupid ponytail, short-haired Big Show from 2000 with the iconic handprint t-shirt, bald Big Show from the current product, the Showster imitating Hulk Hogan and the Show as Pee Wee Herman's cousin.
I want Brood-affiliated Christian, long-haired, big glasses Christian from the E and C era, Conquistador Christian, upside-down flag Un-American Christian, hoodie-wearing "Captain Charisma" and "modern tights" Christian.
I want Rey Mysterio with a red "cross" mask and red "booyaka" shirt along with black and gold variants, shirt-less and otherwise, Rey's big Wrestlemania costumes as the Joker and a Na'vi from James Cameron presents James Cameron's Avatar by James Cameron, purple-masked "WCW debut" Mysterio and a mask-less WCW alternate (which they'd never do, but it never hurts to hope).
That's one guy with 20 minutes worth of brainstorming. Imagine what developers doing real research with their WWE partners could do.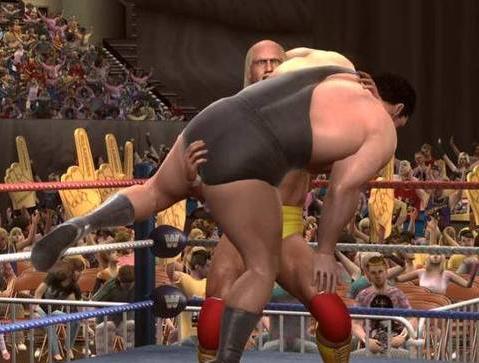 Rey Mysterio shouldn't be able to scoop slam the Big Show, nor should a 400-pound Create-A-Wrestler do a shooting-star press from the top rope.
Gamers demand a greater sense of realism that can only be accomplished by adding a weight class-based set of physics that have been missing since No Mercy (but toyed with in All-Stars).
From a coding standpoint, the execution would be simple: Mark moves that would be impossible in a "David and Goliath" scenario and automatically swap those moves out for similar (but realistic) alternates when a cruiserweight character attacks someone from the super heavyweight class.
Instead of a scoop slam, let's have a dropkick to the knee.
Instead of a Hurricanrana, how about electric chair-mounted punching?
The further we suspend our disbelief while playing these games, the more we're going to like them.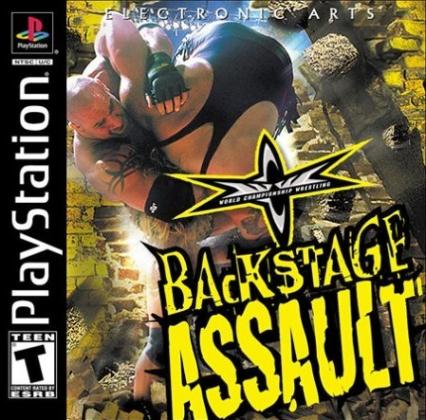 My No. 1 complaint with WWE '12 is its replay value. You play one or two match types with a couple of new wrestlers and are overwhelmed by boredom-inducing déjà vu.
The solution to this is more interactive arenas. Create-An-Arena is an A+ feature, but we need to be able to do more with what we have.
Exploring the environment and finding new tricks is a huge part of "the wrestling game experience," but it's the one facet of this series that's been redacted the most.
We can't fight in the crowd anymore. The stage and entrance ramp have been completely stripped of interactivity; you can no longer climb on top of the announce tables or go over the barricade to the "control room" area, nor can you throw your opponent backstage and brawl around the building.
One of my all-time favorite features from the early games was the ability to make your way outside and literally fight in the street. No more.
I want to do a move from the top of the barricade again or perform more types of grapples from the rail or posts on the floor, and pull up the protective mats outside to reveal the concrete below.
I want to be able to beat up non-player characters like I can the referee. Let me go after the announcers or place a cameraman by the ramp that drops his camera when attacked, which can then be used to hit my opponent.
Let me throw my foe into the Titan Tron or off the stage, pick up an announcer's chair and use it as a weapon or burn a finisher to do Shane McMahon's 50-foot elbow drop.
We should expect a 12-year-old franchise with such a deep well from which to draw to offer more variety, and the fact that WWE '12 doesn't is a sad testament to developer stagnancy. WWE games are like Vince McMahon, "a millionaire that should be a billionaire."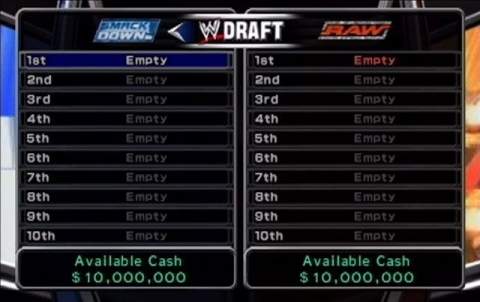 photo from IGN.com
When WWE Universe mode debuted, it was a step in the right direction.
It wasn't full-on General Manager mode, which was awesome and would be awesome again, but you could see developers fiddling with a new concept and welcomed their effort. That was Smackdown vs. Raw 2011.
Universe mode in WWE '12 was supposed to be a major selling point in the game, overhauled to the Nth degree, but so little was actually changed that it soured my goodwill. I stopped playing it after the second day, flinging my controller down and declaring, "TEW called and you're doing it wrong!"
You still couldn't make your own shows or your own company or dictate show dates or rosters, and the entire thing felt truncated and rushed—symptomatic of the entire game. Cash-for-value, this was WWE '12's most disappointing failure.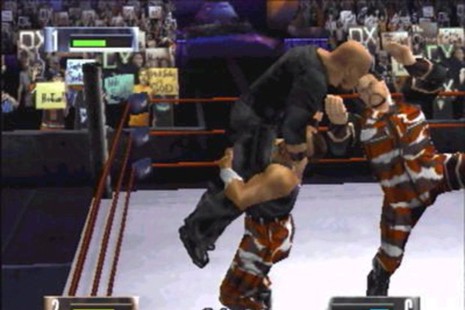 When I win a title, I want to win a title.
It can stay with the same character, but only I should be able to defend it, just like the league my friends made in high school. It was a big deal, fighting for a belt back then, because it had my name on it.
Like Super Smash Bros., WWE games should track individual stats rather than progress across an entire game, all mixed up and belonging to both everyone and none.
There's a huge market for social gaming, but only if people can earn and defend achievements and have profiles that save results and records.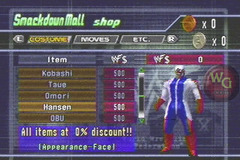 photo from gamingrig.com
Gamers are obsessed with meeting goals, earning achievements and trophies and feeling like everything they do in a game "matters."
Recent iterations of Smackdown have tied their unlockable content to story and Universe modes, and that's OK in moderation, but there's no incentive to play exhibition or online matches beyond initial novelty.
What is there to gain?
This changes if "hanging fruit" prizes and the Smackdown Mall return in WWE '13.
Players would earn "WWE cash" through all game modes based on their (also returning) performance rating, which they could then use to unlock the riches of the Mall in whatever order and priority they chose (Good games offer options, after all.).
Like the original, this mall would offer clothing items and costumes, move-sets and characters, weapons, arenas, entrance options (including dozens of classic themes), modes and match types—hundreds of prizes from every facet of the game.
Not only does this add depth, but the whole game becomes more meaningful if every match has something on the line.
It's important that developers not arbitrarily lock launch content behind the mall just to say they have it; they're going to have to put a lot of extra effort into this to make it something special. We deserve it!
Developers should also be careful not to jack up mall prices to artificially extend the challenge. Grinding isn't fun. Grinding is a chore, and players shouldn't feel like they're being ran through the gauntlet to unlock a single piece of content. (My biggest complaint with the first Mall: the time it took to unlock Andre the Giant.)
Hang the fruit high enough that it feels like an accomplishment, but not so high that it becomes frustrating.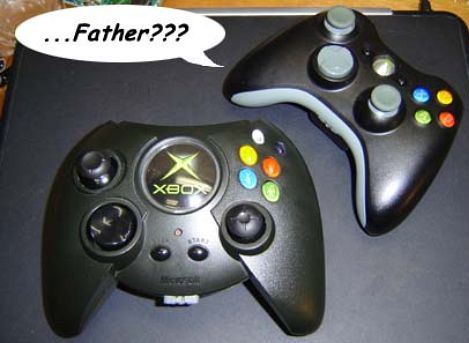 photo from technabob.com
I don't understand why control schemes have become such an issue.
THQ can have this Xbox button map for free, courtesy of a longtime fan (click for full size):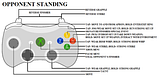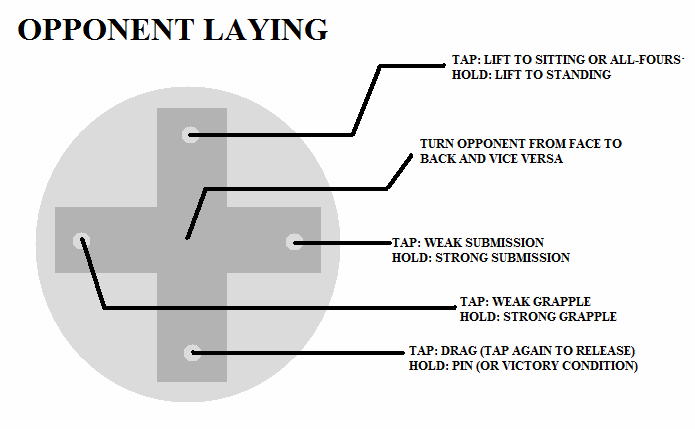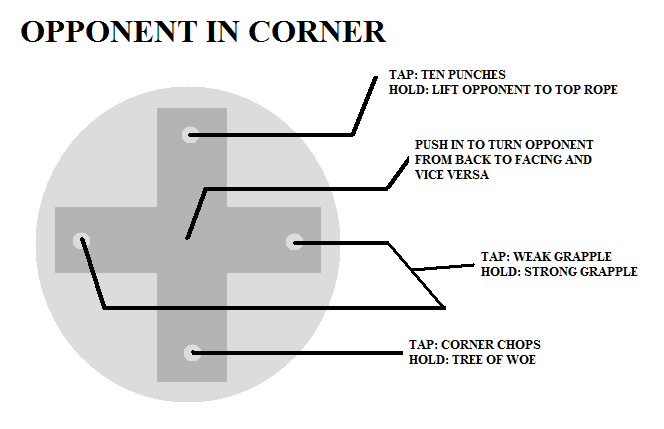 A couple of other controls that didn't warrant their own diagrams:
Pressing Y while running with your opponent in the ring would perform a springboard maneuver or, if your opponent is on the outside, a suicide dive or Baseball Slide.
Push in the right analog stick with a standing opponent to initiate a collar-and-elbow tie-up, used to set up a double-team move or pull your opponent around the ring.
In tag matches, tap the left bumper to call your partner over for a tag or ask for CPU interference. Hold the left bumper to tag yourself in when your partner's not paying attention.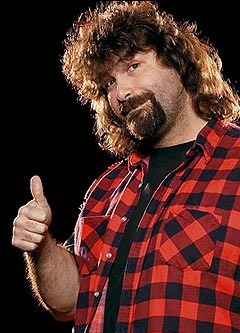 If you enjoyed this article, you might also enjoy some of my previous work.
Undercard Overhaul Vol. One, featuring the Celtic Connection, the Funky Fossils, Heath Slater No More, the Savage Samoans and the Cole-Guerrero Coalition.
Vol. Two, featuring Marked for Death, Kofi Kingston, Problem Solver, Christian's Curse, Attention-Seeking Hypochondriac and Atten-Hut!
Vol. Three, featuring S.O.B. Inc., Jack Swagger, American Ambassador, Resurrect the Hardcore Championship, Diversify the Divas and "I'm Tyler Black and I'm Here to Wrestle."
Vol. Four, featuring Cena to Smackdown, the African Embassy, Stereotypical Struggle, Johnny Curtis, Ultimate Hero and Perry Saturn Enters the Royal Rumble.
Vol. Five: Power Trip Edition, featuring Exit Ace, Enter Austin, Teddy Long's Happy Ending; Commission...er Rules and Triple H Talks Titles.
Follow me @jeremiahvedder on Twitter for the latest news and updates on Overhaul, my comic books and everything in between! Thanks for reading!