Seattle Seahawks: 5 Areas That Need to Be Addressed in Offseason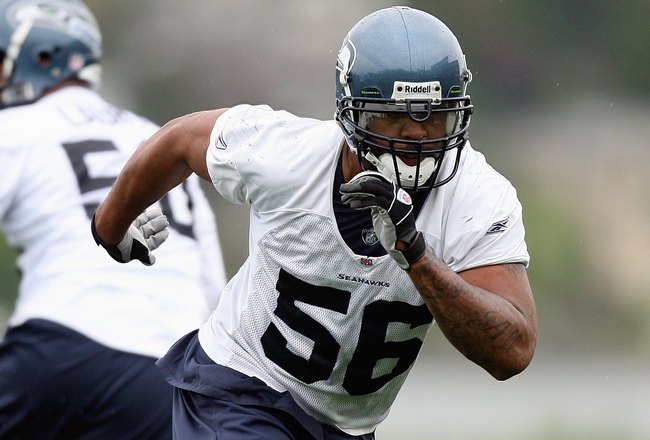 Otto Greule Jr/Getty Images
Under coach Pete Carroll and GM John Schneider, the Seattle Seahawks have undergone a tremendous transformation the past two seasons—adding talent at nearly every position. They may be only a few select pieces away from being a legitimate threat.
Let's examine what the Seahawks need to address next offseason in order to capitalize on their stacked roster.
Address the Linebacking Corps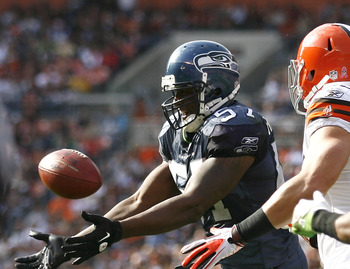 Matt Sullivan/Getty Images
Gone are Lofa Tatupu and Aaron Curry, leaving Seattle with only two established linebackers in Leroy Hill and David Hawthorne—alongside rookie K.J. Wright.
Both Hill's and Hawthorne's contracts expire after the season. The Seattle Seahawks must make very shrewd judgments about whether they see a future in Seattle for either player, and at what price.
My guess is that both are offered a chance to return, but not for the star money that Hawthorne seemed projected for two years ago, or that Hill had known in his previous contract. Both players offer above-average talent at their position, and the Seahawks certainly do not want to risk having Wright as the only incumbent in an all-new linebacking corps just one year into his career.
Funny things can happen in free agency, though—just ask Matt Hasselbeck.
Appraise the Cornerbacks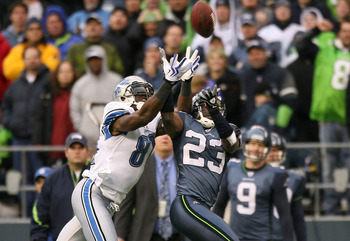 Otto Greule Jr/Getty Images
The Seattle Seahawks must find out what they have in their cornerbacks before they can move forward next year. Both expected starters, Marcus Trufant and Walter Thurmond, have been placed on IR, leaving Brandon Browner and Richard Sherman to start in their places.
The Seahawks have to decide whether Browner will continue to improve, and whether Richard Sherman is as good as he has seemed so far this season. If they are confident with both players, the likelihood that Marcus Trufant is brought back in 2012 is greatly diminished. The Seahawks could save themselves a pretty penny by cutting Trufant—the highest-paid player on the roster.
Draft a Quarterback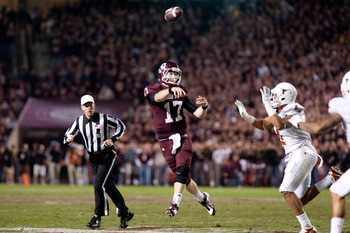 Texas A & M quarterback Ryan Tannehill could be an intriguing option in the second round.
Darren Carroll/Getty Images
It's no secret the Seattle Seahawks are a bit behind in terms of grooming their next starter at quarterback.
Tim Ruskell drafted only two during his tenure as GM (David Greene, a third-round pick in 2005; Mike Teel, a sixth-round pick in 2009) and neither could have been considered anything but "projects." Even as Matt Hasselbeck's durability behind a decrepit offensive line came into question in recent years, the Seahawks have inexplicably not chosen a successor.
Last season, Pete Carroll and John Schneider missed on Andy Dalton (after being beaten out for Jake Locker by the Tennessee Titans, a player the Seahawks were reputedly very high on). They cannot afford to miss on the quarterback of the future this offseason, even if they have to trade up in the draft to do it.
That's becoming more and more likely as the 'Hawks gain confidence and victories each week—something that will remove them from the right draft position to select someone like Andrew Luck, Matt Barkley or Landry Jones.
Later considerations might be given to exceptional players like Robert Griffin III in the first round, or Ryan Tannehill or Nick Foles in the second round.
The Seahawks must hit on this pick, or the rebuilding effort is over.
Find a Pass-Rusher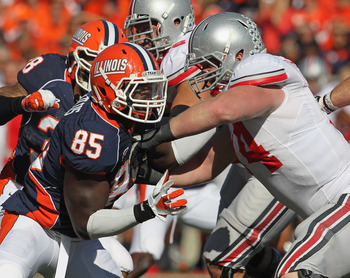 Whitney Mercilus (left) had 14.5 sacks for Illinois in 2011.
Jonathan Daniel/Getty Images
The Seattle Seahawks are tied for 22nd in the league with just 19 sacks. They must find a way to make opposing passers uncomfortable in the pocket, especially considering their No. 3-ranked run defense should force teams to pass.
Chris Clemons leads Seattle with eight sacks, but the Seahawks must find complimentary pass-rushers for the Leo position if this team is to take a step forward next year.
Whitney Mercilus of Illinois is having a big year, while North Carolina's Quinton Coples has maintained his position atop draft boards despite a somewhat down year. Both are potential first- or second-round talents.
There is also a guy named Robert Mathis set to become a free agent in 2012...
Decide on Running Backs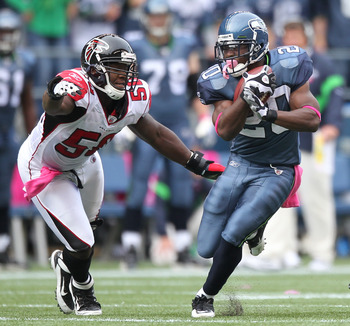 Otto Greule Jr/Getty Images
Marshawn Lynch is a free agent after the season, and the Seattle Seahawks are reportedly in contract talks with his agent about an extension.
Still, that's no guarantee a deal will get done. The Seahawks love Lynch's physical running style, and they feel it will suit their zone blocking scheme nicely. Even if they do not come to an agreement with Lynch, however, look for the Seahawks to draft a fresh pair of legs.
Running backs have short shelf lives, and most teams try to renew their stable every few years. The Seahawks need to plan for Lynch's decline even as they negotiate a new contract.
The odd man out in this scenario may be Lynch's best friend and college teammate, Justin Forsett. Forsett has seen limited action this year as Pete Carroll and Tom Cable stubbornly try to enforce their ideal running strategy—something the scat-back Forsett doesn't exemplify.
Fullback Michael Robinson is also likely playing for his job over the last six games of the season. He has shown flashes of competence, but he needs to maintain consistency in run-blocking to earn a spot on next year's squad.
Keep Reading

Seattle Seahawks: Like this team?