World Football: Ranking the 15 Best Free Kick Takers of This Era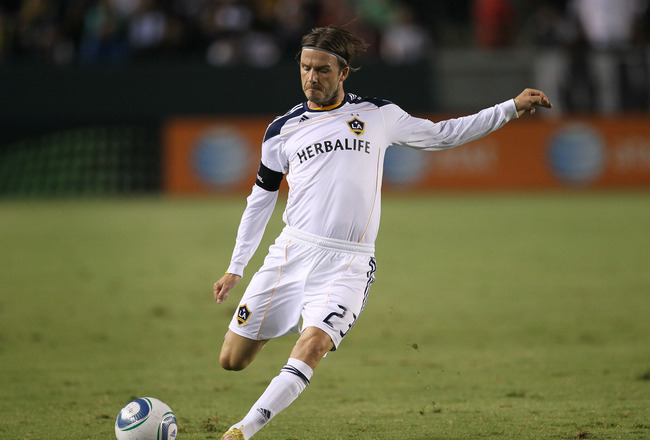 Stephen Dunn/Getty Images
Free kicks are one of the best ways to score a goal in football. Curving, dipping and power are all essential parts in the creation of the perfect free kick.
I won't waste time talking about them so here it is, the 15 best free kick takers the world has ever seen.
Remember, please do not hesitate to leave your opinion in the comments section below.
Enjoy!
15. Wesley Sneijder
Age: 27
Current Club: Inter Milan
Position: Attacking Midfielder
Nationality: Dutch
Sneijder has proved to be not only a master of the midfield, but an excellent free kick taker as well.
His pinpoint accuracy is what gives keepers such a difficult time. As demonstrated in the video above, he can curve and dip the ball to his liking.
The Dutch international has become the driving force behind the Netherlands' international success, as well as Inter Milan's past success.
14. Zinedine Zidane
Age: 39
Current Club: Retired
Position: Midfielder
Nationality: French
The best French footballer ever can also kick an awesome free kick.
While Zizou is much better technically than most players higher than him on this list, he is not as good at free kicks. Nevertheless, he was able to take jaw-dropping strikes.
Too bad his career ended the way it did.
13. Arjen Robben
Age: 27
Current Club: FC Bayern Munich
Position: Winger
Nationality: Dutch
Arguably the best winger in the world, Robben has excelled since his move from Chelsea to Bayern Munich.
Better known for his beautiful crosses, the Dutch international can also place the ball past the keeper during set pieces. Any team that has him will have an edge over their opponents.
12. Shunsuke Nakamura
Age: 33
Current Club: Yokohama F. Marinos
Position: Midifielder
Nationality: Japanese
Many may not know this player, but I assure you, he is quite amazing. In this Champions League matchup, Manchester United vs Celtic, Nakamura, playing for Celtic, demonstrated some of his finest skills. He measured his run up perfectly, and put the ball exactly where he wanted.
He left the United keeper standing, watching the ball as it soared past him into the back of the net.
In the second goal, he left the keeper making a diving attempt to save another beautiful free kick.
(To view the second goal, skip to 1:48 in the video).
11. Rafael Van Der Vaart
Age: 28
Current Club: Tottenham
Position: Attacking Midfielder
Nationality: Dutch
This quick and agile attacking midfielder can put fear into any keeper's heart when given a free kick.
It might turn out to be the buy of the year for Tottenham, who secured Van der Vaart from Real Madrid for only 8 million pounds.
A rapidly increasing Tottenham are eager to bring this free kick phenomenon to the EPL. Since his move to Tottenham, he has become a prolific goal scorer.
Here is a video of one of his nicer free kicks for Real Madrid.
10. Juan Roman Riquelme
Age: 33
Current Club: Boca Juniors
Position: Midfielder
Nationality: Argentinian
Another amazing midfielder.
He will be mostly remembered for his time spent at Villareal between 2003 and 2007, but he sure did score some amazing goals while wearing the Argentinian jersey.
This is just one example of his amazing ability during set pieces. Not only did he give his team an edge with his ability to kick free kicks, but was also able to dictate the speed of games by controlling the flow of the ball.
9. Steven Gerrard
Age: 31
Current Club: Liverpool
Position: Midfielder
Nationality: English
While an aging Gerrard is slowly declining in form and ability, we can always remember how amazing he was at set pieces.
He is best known for his powerful and precise strikes from outside the 18-yard box. His ability to make the ball dip or curve leaves keepers and defenders alike wonder, "how did the ball get to the back of the net?"
Here is a video of some of Gerrard's best free kicks ever.
8. Diego Forlan
Age: 32
Current Club: Inter Milan
Position: Striker
Nationality: Uruguayan
One of the breakout players during the 2010 FIFA World Cup, he has thrived as a prolific goal scorer and an amazing free kick taker.
After a summer move to Inter Milan from Atletico Madrid, he has not been able to show his true form. Yet when he played for Madrid, he was amazing, scoring left and right in almost every match.
It may be surprising to see him this high on the list, but his control on the ball, whether he is kicking or dribbling, is extraordinary.
In the video, it shows the pure power and finesse of his strikes. Not only was it almost impossible to save, it was during a crucial match against Ghana.
7. Oleksandr Aliyev
Age: 26
Current Club: Dynamo Kyiv
Position: Attacking Midfielder
Nationality: Ukrainian (Born in Russia, but plays for Ukraine under FIFA rules.)
One of the best free-kick specialists in all of Europe, Aliyev is one amazing player.
While many fans of the EPL, La Liga and Serie A have not heard of him, he is well known all across eastern Europe. The power he puts into his free kicks is matched by only the best.
He is not a prolific goal scorer internationally, but he can show the world just what he can do when given a set piece.
6. Alessandro Del Piero
Age: 37
Current Club: Juventus
Position: Second Striker
Nationality: Italian
A true veteran of the beautiful game, Del Piero has become a legendary free kick taker.
He has won numerous awards, the most prestigious being the World Cup in 2006.
While he can scare any defender standing in his way on the attack, he can also terrify keepers during set pieces. He has become an expert at the art of free kick taking.
5. Ronaldinho
Age: 31
Current Club: Flamengo
Position: Attacking Midfielder / Forward
Nationality: Brazilian
While, like many of the players mentioned in this article, Ronaldinho is on the decline of his career, he can still kick an amazing free kick.
The tricky genius that everyone loved to watch was, and is, an incredible set piece master. He still deserves respect and admiration for his incredible skill.
He is one of the most amazing players ever.
4. Roberto Carlos
Age: 38
Current Club: Anzhi Makhachkala
Position: Left Back
Nationality: Brazilian
Best...curve...ever.
Carlos is probably best known for his incredible ability to curve the ball outside and inside.
I will let the video speak for itself.
3. Cristiano Ronaldo
Age: 26
Current Club: Real Madrid
Position: Winger
Nationality: Portuguese
Ronaldo is arguably the best player on the planet.
His dribbling skills are matched only by those of Messi's, and his speed and form is top-class.
Yet he is well known for his ability to kick an amazing free kick. Bending, curving, dipping or power shots. You name it, and Ronaldo has done it in a free kick.
2. David Beckham
Age: 36
Current Club: L.A. Galaxy
Position: Midfielder
Nationality: English
Bend it like Beckham.
This is probably the most iconic English goal in a decade. The praying English fans and players alike were hoping Beckham could pull off a goal.
And he did. He scored one of the best goals ever.
The keeper was left standing, staring at where the ball was.
1. Juninho Pernambucano
Age: 36
Current Club: Vasco de Gama
Position: Attacking Midfielder
Nationality: Brazilian
Enter, the master of the free kick.
While his playing skills may not have been as good as others on this list, his set piece skills surpass them. He is best known for his time spent at Lyon.
If the video above is not enough evidence to prove he is the best keeper in the world, just ask keepers he has played against. Many of them are still wondering how he got the ball to move that way.
Conclusion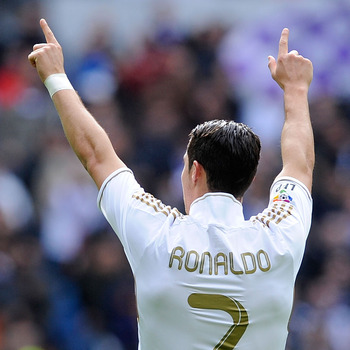 Denis Doyle/Getty Images
Keep Reading