NBA Trade Rumors: 4 Ways to Pry Josh Smith from the Atlanta Hawks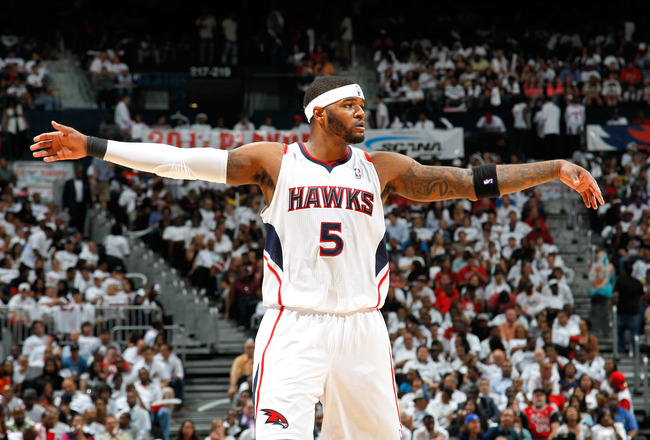 Kevin C. Cox/Getty Images
The marriage of Josh Smith and the Atlanta Hawks appears to be coming to an ugly end.
After growing tired of being labeled as a scapegoat for the Hawks' playoff shortcomings, Smith privately told friends around the NBA that he wants out of Atlanta.
According to Yahoo! Sports Analyst Adrian Wojnarowskl, the Boston Celtics, New Jersey Nets, Orlando Magic and Houston Rockets top the list of Smith's preferred destinations.
With the NBA locked out and the league's Collective Bargaining Agreement expired, it's difficult to say for sure what various trade packages for Smith would look like.
However, we'll go ahead and take a look at the four potential ways Smith's desired team's can pry him from the Atlanta Hawks.
Boston Celtics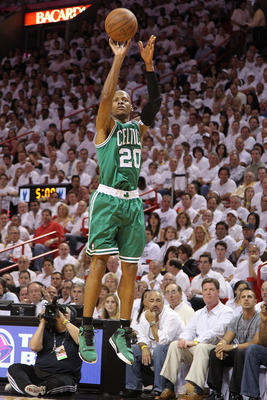 Mike Ehrmann/Getty Images
Boston Celtics General Manager Danny Ainge has already shown he's not afraid to build for the future.
He traded popular yet aging forward Kendrick Perkins to the Oklahoma City Thunder for a younger option in Jeff Green, a move that shook the core of the Boston Celtics.
That core could be in for another potential shake up, as Ray Allen and Kevin Garnett enter the final years of their respective contracts.
The Atlanta Hawks are looking for salary relief, and Josh Smith's two years and $25.6 million remaining left on his contract make him an appealing option to unload. The Celtics have more than enough cap room to take on his hefty contract, especially if they include Ray Allen and Kevin Garnett in a deal for the former slam dunk champ.
In Allen and Garnett, the Hawks would receive two expiring contracts, not to mention two of the NBA's greats who have shown they still have enough left in the tank to lead a playoff run.
New Jersey Nets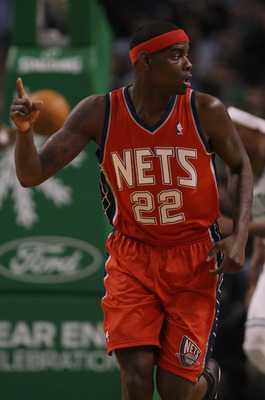 Elsa/Getty Images
You can bet that New Jersey Nets Owner Mikhail Prokhorov will stop at nothing to find another star talent to play alongside Deron Williams.
While the Nets are building for the future, the allure of pairing the respective scoring prowesses of Josh Smith and Williams in the same lineup may be too strong for Prokhorov to ignore.
While adding Smith would enable the Nets to unload Travis Outlaw, the Hawks aren't likely to be interested due to the remaining $21 million that Outlaw is owed over the next three years.
Instead, expect the Hawks to inquire about guards Anthony Morrow and Jordan Farmar, as well as forward Stephen Graham and his expiring contract.
It's a long shot that this package will get a deal for Smith done, but with the Nets looking to build for the future this may be the best offer they can afford to put together.
Orlando Magic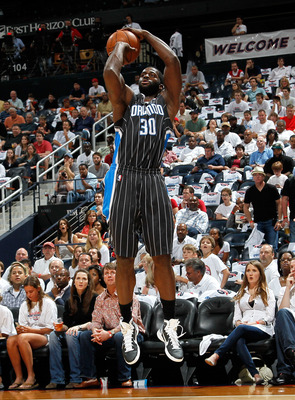 Kevin C. Cox/Getty Images
If the Orlando Magic want any chance of retaining Dwight Howard, they'll need to make a big splash this summer (or whenever the lockout is lifted).
Luckily for the Magic, Howard's good childhood friend Josh Smith may be available at the right price.
What might that price be, you ask?
Well for starters, the Hawks know that the Magic need Smith more than they want to unload him, so they'll certainly play that to their advantage in negotiations.
Anticipate any deal to be centered around budding forward Brandon Bass, as he's owed just $8 million over the next two years.
Also expect the Hawks to inquire about point guard Jameer Nelson, as he can fill their glaring need at the 1-guard position.
Houston Rockets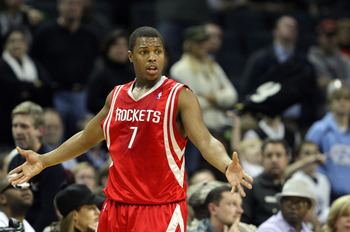 Streeter Lecka/Getty Images
The Houston Rockets are loaded with depth at the forward positions, but the chance to acquire a pure scorer such as Josh Smith will ultimately force their hand.
Acquiring Smith would make current small forward Chase Buddinger expendable, so expect the Rockets to include him in any trade offer. The Rockets may also have to include point guard Kyle Lowry, which is what makes a Smith to the Rockets scenario highly unlikely given the lack of depth in the Rockets' backcourt.
Regardless, if the Rockets want to get a deal done for Smith, they'll have to center their package around both Buddinger and Lowry.
Only time will tell if they decide the juice is worth the squeeze.
Keep Reading

Atlanta Hawks: Like this team?