UFC 130: What's Next for the Winners and Losers of the Main Card Bouts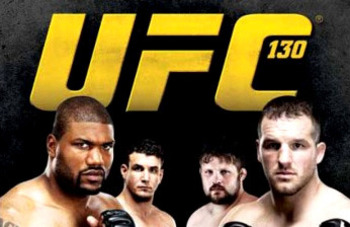 Sometimes the UFC will host an event that looks somewhat weak on paper, but in the end delivers a surprisingly strong performance. Unfortunately, the weak card that has plagued UFC 130 was about as entertaining people had claimed it would be.
I for one am ready to put this behind me, and I am really looking forward to moving on. The month of June alone will produce a ton of great mixed martial arts bouts. I will be going into just what we have to look forward to in great depth early this upcoming week.
For now, it's time to take a look at the 10 fighters who were on the main card of UFC 130 and see what lies in store for them. There are a lot of questions left unanswered as the UFC enters into the summer months. One thing is for sure: They need to offer stronger cards, especially main events, on their pay-per-views than they did last night.
UFC Middleweight Brian Stann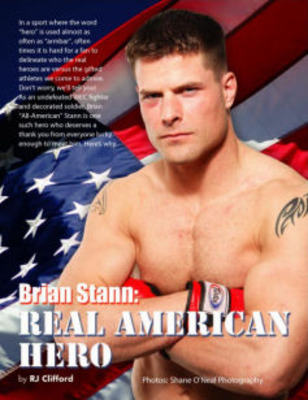 There were and still some questions about just how far Brian Stann can go in the UFC's middleweight division. The only thing he can do is to keep knocking people out the way he has in his last two fights. He took on a tough, well-rounded veteran in Jorge Santiago last night and controlled the entire fight.
His striking was crisp, his take-down defense was good and he moved one step further up the ladder. There is no question that Stann has the power to put just about any UFC middleweight to sleep, but now it's time to test him against a legitimate title contender to see how he truly stacks up against the best 185 lb. fighters in the world.
We've all seen what he can do against other strikers; now it's time to see how he will fare against a high level grappler. There is an interesting bout scheduled for UFC 131 that will pit Mark Munoz against Demain Maia, two fighters who would look to put Stann on his back and keep him there.
Munoz isn't a top 10 middleweight, but a victory over Maia would certainly move him closer. Maia is a top middleweight with some of the best BJJ in all of MMA. Either man would be a stiff test for Stann and show us whether or not he can handle fighting someone who isn't willing to stand and trade with him.
If the UFC wants to keep Stann safe for now and match him up with a fellow striker who wouldn't love to see him battle Wanderlei Silva as long as the latter defeats Chris Leben at UFC 132. If that doesn't work, how about Stann vs. the winner of the Vitor Belfort/Yoshihiro Akiyama bout scheduled for UFC 133.
UFC Middleweight Jorge Santiago
The biggest question going into last night's fight with Stann was how would Santiago's chin hold up. Early reports say that he failed miserably. After failing to bring the fight into his comfort zone, it wasn't going to be long before Stann was able to test Santiago's main weakness.
He came back to the UFC and lost in the same fashion he did in the two bouts that ended his first run: by knockout. The UFC will probably keep him around for the time being, but try and keep him away from the powerful strikers in the middleweight division.
Just as I suggested Stann face the winner of the Munoz-Maia bout that will take place at UFC 131, I believe Santiago should face the loser. Santiago would have the advantage over either fighter if the fight was kept standing, but at the same time, would be able to handle himself when and if the fight hits the ground.
Santiago said he was a different fighter than he was during his first UFC tenure, and that still may be true. He went up against a surging fighter who had a lot to fight for with this being Memorial Day Weekend. I for one would like to see Santiago be given an opportunity to showcase his skills.
UFC Welterweight Rick Story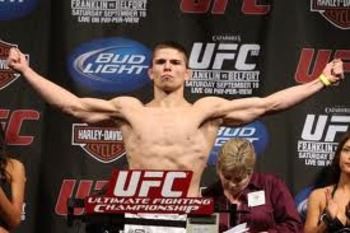 While Rick Story has been impressive during his run in the UFC, I thought he was taking a major step-up in competition when he signed on to fight Thiago Alves. On top of that, after watching Alves performance against John Howard at UFC 124, I truly thought the old Alves was back and ready to make some major noise in the UFC welterweight division.
Story promised us he would bring the fight to Alves, and that is exactly what he did. He controlled the first two round with his wrestling and clinch work. It was apparent that Story was not going to strike with Alves and was content on grinding out a victory over the former number one contender.
With a solid wrestling game and a gigantic heart, Story is on the right track, but he needs to work on his striking. Any time Alves had some room last night be was able to land against Story, but much to Story's credit, he kept those opportunities to a minimum.
There are two match-ups I think would be good tests for Story. Both men were victorious last month at UFC 129 and have caught the eye of everyone in MMA. The first fighter is Jake Ellenberger, and the second is Rory MacDonald.
Ellenberger is really making a strong case for himself with a 4-1 record in the UFC. His lone loss was against Carlos Condit in a hotly contested fight that ended in a split decision loss for Ellenberger. MacDonald also took Condit to the limit before losing with just seconds left in the third round, but he rebounded nicely with a dominating win over Nate Diaz at UFC 129.
Either fight would be entertaining and would be tests for all who were involved. These are three fighters with a bright future in the UFC welterweight division.
UFC Welterweight Thiago Alves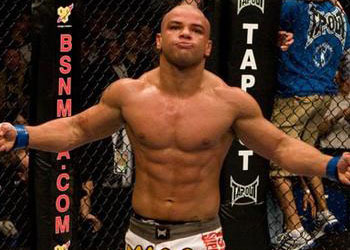 To say that I was thoroughly disappointed in watching Alves lose last night is a severe understatement. It seems that he has gotten his weight issues under control, and with that in his rear-view mirror, I thought we were going to see an animal unleashed.
Once again, Alves had problems with a solid wrestler, and although he did show a better ability to get back to his feet as well as avoid punishment on the ground, Alves was simply unable to keep Story off of him long enough to do any serious damage or score enough points to secure a win.
First things first, Alves needs to go back to the drawing table and focus on his wrestling. For now, the UFC would be best served matching him up against other fighters who are willing to trade with him. I, for one, would love to see him stand and trade for 15 minutes with Martin Kampmann.
Both men are coming off of tough losses, but are still considered very dangerous competitors. Kampmann does possess a solid ground game, but he is more than happy to sling leather for 15 minutes. I'd also like to see him take on either Dan Hardy or Chris Lytle, who are fighting in August.
A rematch with Lytle would be great, considering their all-out war at UFC 78 ended because of a cut, but was still awarded a bonus for Fight of the Night. Alves is one of the more entertaining and brutal strikers in the UFC; it would be smart to utilize him against similar fighters for the time being.
UFC Heavyweight Travis Browne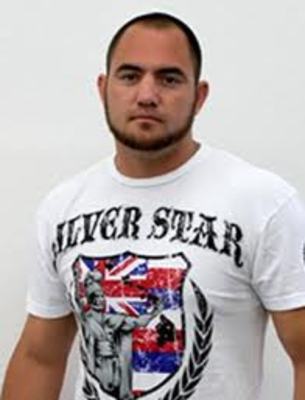 Travis Browne went into last night's fight with Stefan Struve as the underdog, but left having earned some respect and an additional $70k bonus for the Knockout of the Night. Browne caught "The Skyscraper" with a sick Superman punch that sent the 6'11" giant crashing to the ground. After a couple of more punches to a fallen Struve, the fight was waived off.
Browne ran his record to 11-0-1 and 2-0-1 in the UFC. He doesn't seem to be anywhere near the point of being a contender, but he has serious power and that will always make him a threat. There are two men making their UFC debuts at UFC 131. Dave Herman is facing Jon Olav Einemo, and I couldn't think of a better match-up fore Browne than to have him fight the winner.
It'll be a long time before any of these fighters will be close to being a contender, so it makes sense to have them face each other and let them weed the weaker fighters out and allow the stronger fighters to move on.
UFC Heavyweight Stefan Struve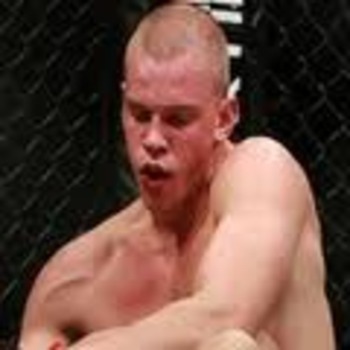 Every time it seems Struve is about to take that next step, he comes crashing back to reality. It is way to early to count him out, as he is still only 23 years old and has yet to reach his athletic prime. The question for the UFC is do they allow him to continue his maturation while fighting for them, or do they have him go elsewhere and bring him back when he's truly ready?
With a 5-3 record inside the Octagon, it's not like he's been awful, but his three losses have all been by brutal knockout, with this last one coming to a relatively unknown fighter. Losing to Junior dos Santos and Roy Nelson isn't anything to be ashamed of, but getting crushed by Travis Browne certainly doesn't look good on your resume.
Once again, I think if Browne is to face the winner of the Dave Herman-Jon Olav Einemo bout at UFC 131, then Struve should face the loser. It's that simple; he obviously isn't ready to face the top fighters in the heavyweight division, so let him cut his teeth on the lower tier fighters.
UFC Heavyweight Frank Mir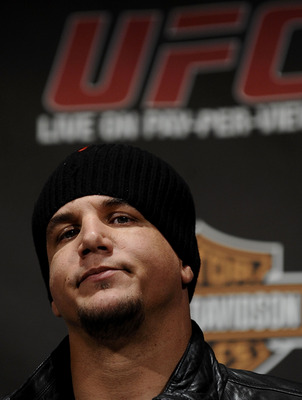 Jeff Zelevansky/Getty Images
Frank Mir came out and did what he said he would do. He controlled the fight in all areas and defeated a game, but overmatched Roy Nelson. The problem for Mir isn't whether or not he has the talent to compete in the UFC heavyweight division; it's the fact that even though he is now fighting at 260 lbs, he will not be able to handle the UFC's gigantic heavyweights.
Mir continues to improve his striking, and his wrestling looked as good as it ever has last night. He set forth with a smart game-plan and followed it to a tee, frustrating Nelson throughout the three round bout. That is just something he can do against the likes of Shane Carwin and Brock Lesnar. I do think it would be interesting to see how he would fare against a heavyweight like Junior Dos Santos.
That's a match-up I would sign if JDS comes up short against Carwin at UFC 131 and loses his title shot. It's a good fight for both men and something the fans would probably like to see. If Dos Santos does win, then I could see Mir fighting either Matt Mitrione, should he defeat Christian Morecraft at UFC on Versus 4, or Brendan Schaub, if he can get by Antonio Rodrigo Noguiera at UFC 134: Rio.
UFC Heavyweight Roy Neslon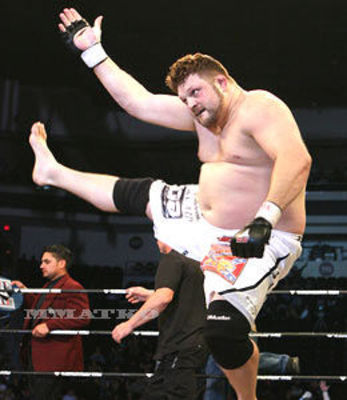 A lot of times, I try to explain to people that with Roy Nelson it isn't always what you see is what you get. Despite his portly figure, he can fight, and his cardio is rarely an issue or a reason that he loses a fight. On the other hand, it's becoming increasingly clear that what you see is what you get as far as "Big Country" is concerned.
Nelson has serious punching power and is an excellent grappler, but he can not be confused with the top heavyweights in the world. He is somewhere in the middle as he can beat the lower tier guys, but for the second time in a row, he came up short when fighting a top 10 heavyweight.
Nelson has gained a legion of fans because of his look and the fact that he is willing to make fun of himself all the while putting on competitive fights, but after last night's loss to Mir, UFC President Dana White seemed none too pleased with Nelson's lackadaisical approach to another loss.
Nelson could face the loser of the Pat Barry-Cheick Kongo fight scheduled for UFC on Versus 4, which will take place on June 26. In Barry, he faces a high level striker with no ground game, and in Kongo, he faces a high level striker who has a poor ground game. Both men would present an exciting challenge for Nelson.
UFC Light Heavyweight Quinton "Rampage" Jackson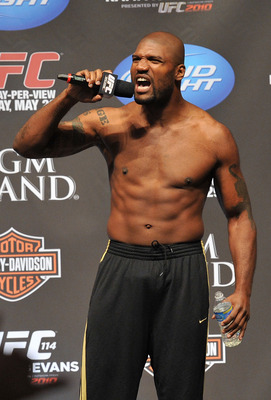 Jon Kopaloff/Getty Images
If anyone has a problem with Rampage's performance last night, don't blame him; put the blame on the either the UFC or his opponent Matt Hamill. The UFC should've found him a higher-caliber opponent, and Hamill, for all of his talk about breaking Jackson, will receives blame for putting on an awful fight.
Jackson did the best he could with what he had in front of him; it was also announced after the fight that Jackson had suffered a hand injury before the fight with Hamill. It's hard to fight someone who isn't willing to fight back and continuously makes half-hearted attempts at taking you down.
What's next for Jackson is pretty clear. If he is able to compete, then he faces the UFC Light Heavyweight Champion Jon Jones. If not, he has to take the time off, and his status will be re-evaluated when he is ready to return. It really is that cut and dry. While I feel Rashad Evans should face Jones next, that doesn't seem likely, so Rampage is next in line.
UFC Light Heavyweight Matt Hamill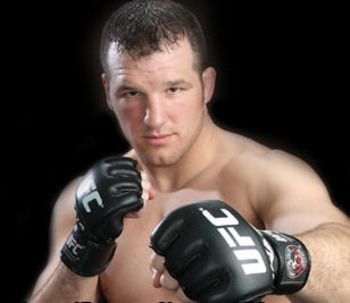 Just like Brock Lesnar has been saying all season on The Ultimate Fighter, you can't make chicken s**t into chicken salad. The UFC tried to sell the public on the idea that Matt Hamill belonged in the main event of UFC 130 against Rampage Jackson, but just as we all knew, he had no business being in the headline fight.
Hamill is an inspirational story who isn't a bad fighter; he just isn't a big draw or a guy who can be looked at as a potential contender. I thought we all learned that after he was beaten to a pulp by Jon Jones. The fact that he was awarded the victory against Jones for being hit with illegal elbows did his career no good. It allowed the UFC to try and sell fans on the fact that he was on a five fight win streak and deserved the spot opposite Rampage.
I'm not sure if it was the pressure or if Rampage actually broke Hamill's will, but whatever it was, Hamill didn't look good at all last night. He was unwilling to engage and relied on poor take-down attempts that Jackson brushed aside with relative ease.
It's back to The Ultimate Fighter Finales and UFC Fight Nights for "The Hammer," as he has seen his last fight on a pay-per-view main card. Just who he faces next is the question; how about the returning Brandon Vera?
Other than Vera, there are very few interesting match-ups for Hamill. One other thought would be to have him fight the loser of the Igor Pokrajac-Krzysztof Soszynski bout scheduled for UFC 131. That would also have to be placed on the under-card of a pay-per-view or a Spike TV card, anything other than a main card spot on a $50 pay-per-view!
Keep Reading