WWE Panorama: A Look at 10 Dimensions of the Pro-Wrestler's Life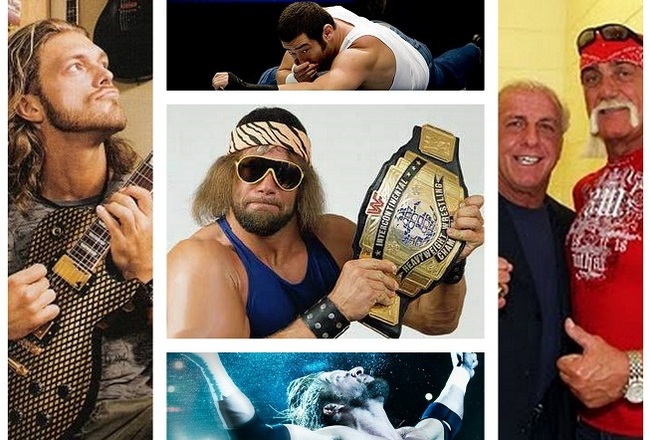 The Internet wrestling community has been buzzing for the last one week. The rumour of impending absence of Kharma has been the most wildly discussed topic during this period. People seem to be taking her rumoured pregnancy personally.
It is an incredulous incident, which is just in tune with the regular wailing of impatient IWC. This incident and its nature, coupled with few past experiences, have made me come up with this article.
I totally believe that all of us love these wrestlers, if at all, sometimes a little too much. Almost all of us respect them for what they do. However, sometimes I feel that we forget the life they live to entertain us. Every time we criticise them for little reason, this aspect bounces back on my mind.
The lives of pro-wrestlers are no fairy tales. We all are aware of the various aspects of this life. I know; I will be discussing one well documented and well known topic. However, it is worth repeating since it is often forgotten.
Here, we will have a look at 10 aspects of the lives of pro-wrestlers. We will visit their houses. We will try to look into their minds and we will try to sneak into lives on the road as well.
Therefore, without any further delay, let the ride begin.
Life on the Road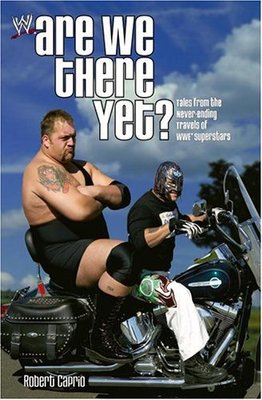 Life on the road is probably the most important aspect of the life in WWE. Since WWE is not a resident promotion, superstars keep travelling to one city from another. This travel and the time spent in it shapes up the lives of WWE superstars in more ways than one.
This is the time when some evil and hilarious pranks take place. It is the time when heels and faces remove their characters. They travel together and bond up big time. Some bones are picked up during this time, and some bones are buried too.
New guys have a happening time on the road. Don't even think that it is because of some productive reason. That is simply because it is the time when these guys have to prove their metal to rough seniors (remember JBL?)
Amongst all this rush, it is also a place where romance has bloomed well for generations. It might be very beautiful relationship or a guilt ridden infidelity, but relationships have born and broken up on the road. They are complicated, they are difficult and intricate but they indeed are colourful.
However, no matter what, there is one aspect which is lamented by each and every superstar during these journeys and that is...
Lack of Time with Family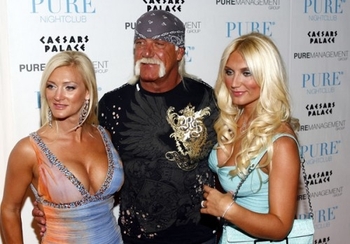 We often forget that pro-wrestling is a business where whole life is put on the stake by superstars. Whole life includes family, too.
Those who have read the biographies or autobiographies of wrestlers would know very well that these guys have spent a long time away from their families.
Many of us don't particularly like John Cena, but he is the busiest guy in this business. He travels over the US and rest of the world for weeks in weeks out. Just imagine, what would be the amount of time he gets to spend with his family? In lesser proportions, it holds true for every other superstar.
We have to remember that relations are a delicate proportion. Lack of time and lack of communication directly reflects into weathering bonds. We have seen sad cases like Hulk Hogan and Flair, to name the most iconic few. Among all the things they dearly lacked, one was a proper time with their families and their families support.
It takes commitment, communication and time to build a house and to hold it together. The nature of this business simply denies wrestlers of these "luxuries."
Life on the road has taken toll on many married lives. It has broken marriages. It has denied children quality time with their parents.
Then, why did pro-wrestlers chose their craft over their lives? One might ask, is it worth it? I would say that they did it to entertain us, and that is why they do it and it takes one extremely brave heart to make such a choice.
But however brave a heart might be, it is not free of...
Temptations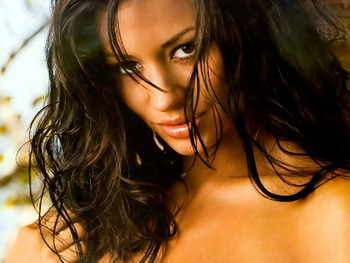 Well, this picture speaks eloquently about how tantalizing these temptations are, doesn't it?
Human mind and body are extremely prone to temptations; we all know that damn too well. However, tougher the life is, more likely it is to fell prey to these temptations.
The life of pro-wrestlers is terribly rough. It wears the body and mind down each and every day. One of such tired soul then begins his search for respite and relief. It is then he realizes that right from girls to drugs, everything is available to him.
From Ric Flair to RVD and Jeff Hardy, generations of superstars have squandered their lives in the pursuit of pleasure. There are people like HBK, who had reached the bottom but thankfully came back. Then we have people like Chris Jericho, who chose pleasure but not addictions. He did many things but never for once reached a state of disarray.
Few glorious examples do stand out in all such examples; the most striking one is of Mark Calaway aka The Undertaker.
All these temptations and how a wrestler deals with them finally determines his destiny or fate and the state of his finances.
Meeting Financial Ends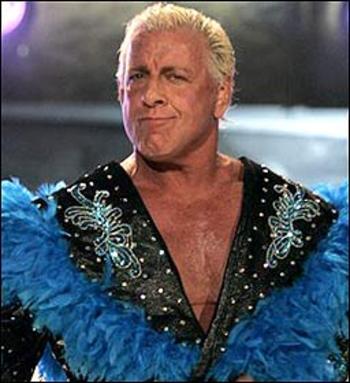 This is one very important yet sometimes poignant aspect of a pro wrestler's life.
Leave alone smaller leagues; even mid-carders in TNA earn meagre money. In WWE, it is little better but just a little better. When expenses are so high and income limited, which is too not guaranteed, life is a tough road ahead.
We will not really go into the ignominy of countless faces that lacked any identity and just disappeared into the darker side of this business.
But even the cases of legends are almost all sombre. Hulk Hogan, Flair literally stand for everything wrong that a wrestler's lifestyle may throw up. Other cases from their generation have not been so glorious, either, except for Randy Savage.
It seems these great wrestlers have hardly ever succeeded in decoding the life after business. They have sunk every time, and every time, they have come back to the ring.
The generation of HBK and Undertaker and subsequent others have fared quite well so far. The Rock and Stone Cold have found new lives. Edge and Jericho seem to be sailing in a similar ship. Guys like HBK, Taker and HHH may never leave this business completely for even an year, but they will surely be living a great life.
Hopefully the generation of Cena and Orton will carry forward this trend.
Pressure to Perform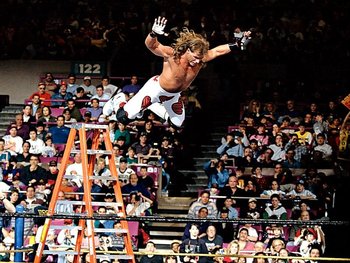 Pressure to perform has many dimensions in this business. It stems from the aspect a wrestler can handle as well as from few others that are not in his capacity.
Pro wrestling needs years of practise to even step into the ring to perform. A minor mistake in the way you execute one move, and you may end your or your opponent's or both careers. Carrying such a mental burden to the ring each and every time is a hefty task.
Then we have infamous "pushes" and "jobs." It all depends upon how a wrestler performs. Can he work the crowd? Can he generate some heat? Can he be entertaining? He is supposed to do all this while putting on a flawless wrestling performance. Then he might, I repeat, that he might get a push. Now, talk about pressure.
However, these aspects are something a wrestler can handle. However, there is one aspect that puts more pressure than anything else and wrestler half of the times cannot deal with it. It is... guess...
Backstage Politics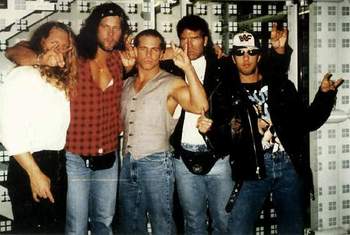 Pro wrestling is one of the dirtiest businesses. We refuse to call it entertainment, but this hideous aspect is very similar to film, fashion and other entertainment industries.
Very few guys have reached the top solely on the basis of their talents, and almost none have stayed on the top because of their talents alone. People usually have to "carve" their way to the top.
This process of "carving" includes many subordinate processes, such as back-stabbing, holding talented new guys down, not putting someone over, sleeping the way to the top etc. Those gentlemen in the photograph, Klique, are the masters of this art.
Hardly some of the wrestlers have the knack of mastering this art; the rest just either fall prey to it or simply disappear to whine about it later.
Such a situation, combined with all the earlier factors, just makes this life of pro wrestlers even more...
A Mentally Challenging Profession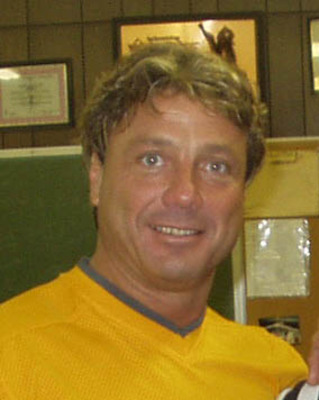 I seriously think that barring defending and governing your country, probably, no other profession is mentally as challenging as pro wrestling.
It affects so many aspects of one's life that the person never remains the same. The general state of mind of every single star just goes through a gauntlet of changes.
We have seen how it affects family life. We have seen how it puts pressure on a person. Relentless schedule and constant depreciation of body does not help the matter either.
Performing different gimmicks is another factor that creates a lot of problems. Enacting a character for such a long time gives way too many psychological complications.
Secondly, the environment surrounding superstars is no sacred place. It is a place full of conflicts, politics, competition and vices.
The person in this photo, Marty Jannetty is one of the people who could not sustain the constant pressure. It really is tough to remain mentally strong and healthy in such an environment.
Then it makes one wonder again that what may be the reason that keeps these men going? Probably, it is...
Passion and the Kick of Performing Their Art in Front of Thousands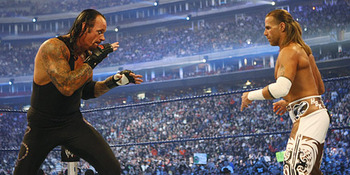 We always see superstars making their entrances. What strikes you the most? For me, it is eyes that speak for everything.
If you ever observe the way guys like HBK, Ric Flair, Rock, Edge, Jericho or Punk enter into the ring, you will see one undying passion in their eyes. It is the passion for their craft that keeps them going.
Whenever these artists put their heart on the display, they forget about wins and losses. They forget the pay and push or job. All that matters is audience and their response.
Those claps and chants of "This is Awesome'"are the ultimate prize that the true artist of the squared circle fights for. In his book, "A Lions Tale", Jericho highlights the same fact.
It does not matter how many hands are clapping or how many voices are screaming. All that matters is the voice of claps and voice of chants and subsequent state of trance.
Such an artist one day becomes a legend and develops a fanbase. He truly commands dream of the every single artist and sport-person on this planet. That is...
Adulation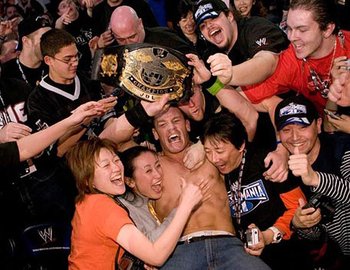 Every artist displays his crafts for the single reward. This reward is adulation of people. It holds true for every sportsperson and pro wrestlers too.
Just imagine that you are making your entrance to the arena on the night of WrestleMania.
Your theme echoes through the arena. As you approach the ramp, those white and blue lights just blind you. People go crazy on your sight and start chanting for you in unison. There are hundreds of banners made for you. On the ramp, every person is dying to touch you.
But you are aloof from all this hoopla. All you see at such moment is one light and all you hear is one voice, of your heart beating loud and fast.
This is the moment when every pain is erased and only passion lives on. This is the moment every pro wrestler lives for.
Dark Knights of Delight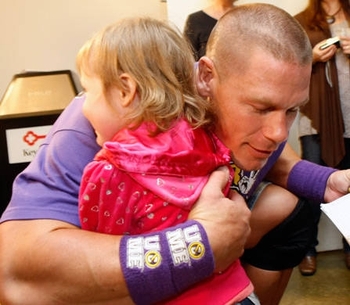 In spite of such an adulation and following, the art of pro wrestlers has often been derided by society in general. Pro wrestling has been looked down upon for decades. It has been held accountable for several evils in the society.
However, pro wrestlers keep braving the odds and do what they do best—entertain us. This entertainment now has crossed the boundaries of redundant pass time for two hours.
With the increasing social service rendered by pro wrestlers, they have superseded many celebrities in terms of our respect.
WWE visited Iraq for years to entertain soldiers who have risked their lives for the country. Even after 9/11, it was WWE who held the first public event in the USA and tried to entertain their countrymen.
Every week, WWE superstars make some ailing child smile through the Make a Wish foundation. Trust me, there is nothing bigger in this world than making a battered soul smile and make them feel better about life.
After doing all this to entertain us, to make us feel better and smile, it is just baffling that a tag of "pro wrestler" still invites an arrogant glare.
Such a scenario just makes me wonder, are they some heroes painted in darker hues by society? I accept that they are not perfect; they have faults, but still, are not they not good people? Are not some of them our role models?
I think they indeed are. That is why they are the dark knights of our delight.
Epilogue
I hope you enjoyed this article. This article was in sync with my earlier article, which spoke about different things pro-wrestling has added to our lives. Here is the link: John Cena and CM Punk Show What Pro Wrestling Has Added to Our Lives
Coming back to this article, do share with us what you feel about the topic in this comment thread. You can bash me all you want if this article has failed to give you anything in return of your time.
By the way, the "Like" tab has made its return as the "props" tab. If you can see it and feel like hitting it, then you know...
Thanks for reading and cheers.
Keep Reading