2011 NBA Mock Draft: First Round Pre-Lottery Edition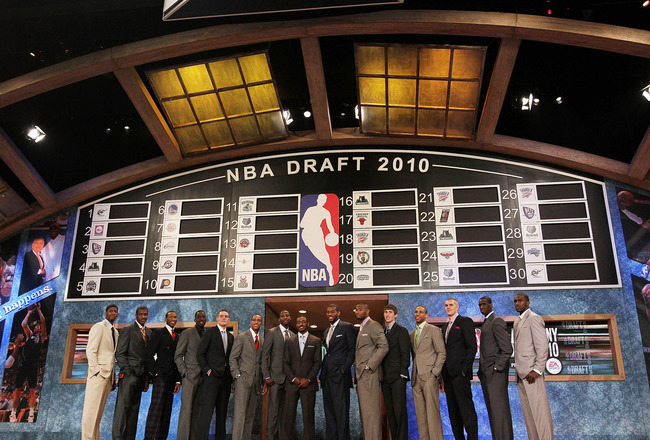 Al Bello/Getty Images
It's about that time again, fans are feverishly trying to make themselves familiar with the who's who of the prospects entering the 2011 NBA Draft.
The Draft Lottery is tonight at 8:30 ET and we will be able to know a lot more once the order is set in stone.
Until then, here is an up-to-the-minute look at what the teams are going to be looking for as they sit around in their draft rooms on June 23.
There are some teams who have glaring gaps and others who are just one good player away from getting over the hump.
Whichever category your team falls, under the draft is their chance to try and find these players. The order is based off end-of-the-year standings.
Follow Brandon on Twitter: @jeffeb91
Follow Brandon on Tumblr: http://i-w-r-i-t-e.tumblr.com/
30. Chicago Bulls: Jon Leuer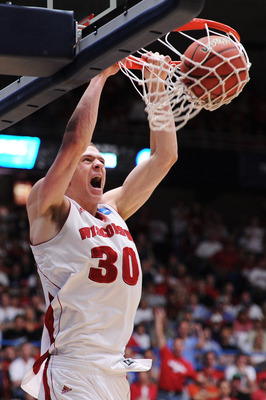 Harry How/Getty Images
Jon Leuer is not fitting a need for the Chicago Bulls; their front line is set with Joakim Noah, Carlos Boozer, Taj Gibson and Omer Asik.
However, Leuer can come in and be insurance in case one of those other forwards gets hurt, leaves in free agency or is traded in the offseason.
Leuer is not the most physical of power forwards, but he does have one of the best shots in all of college basketball. He's a four-year player who learned under the tutelage of Bo Ryan; this kid is going to know the game of basketball.
29. San Antonio Spurs: Kyle Singler
Kevin C. Cox/Getty Images
Singler, like Leuer, is another four-year prospect who played under a great coach (Coach K).
Singler went back for his senior season after an impressive and stock-rising junior season where he helped Duke win the national title.
This year, Singler wasn't the same player due to the entrance of Kyrie Irving and emergence of Nolan Smith.
Singler is a prototypical small forward; he can shoot, drive, dribble and defend. He also hustles and does the little things, making him perfect for the Spurs and a future replacement for Richard Jefferson.
28. Chicago Bulls: Reggie Jackson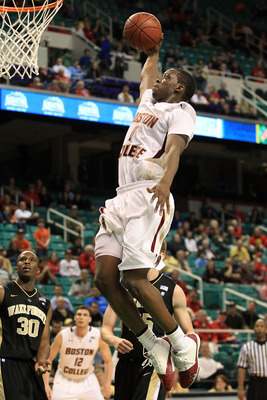 Streeter Lecka/Getty Images
Reggie Jackson is one Early Entrant who has seen his stock rise the most thanks to the lack of star power in this year's draft.
With their higher of two first-round picks, the Bulls will try to improve their shooting guard position.
Jackson is more of a combo guard than shooting guard at 6'3", but having him play alongside Derrick Rose, there won't be much of a problem defensively, as seen when Ben Gordon was his former backcourt mate.
Jackson is best attacking the basket right now; if he can develop his jump shot, he will be the perfect fit in Chicago.
27. New Jersey Nets: JaJuan Johnson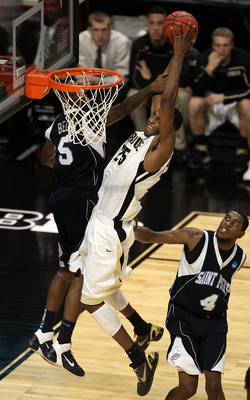 Jonathan Daniel/Getty Images
JaJuan Johnson makes the third senior in four picks, and throughout his time as a Purdue Boilermaker, Johnson became a very good player.
He is tall, long, athletic and has the ability to stretch the defense with his jump shot.
For the Nets, they need to get bigger up front, as only Brook Lopez and Kris Humphries were able to establish themselves in the paint last season.
And with Humphries entering free agency, it isn't guaranteed that he will suit up again for the Nets next season.
26. Dallas Mavericks: Jordan Williams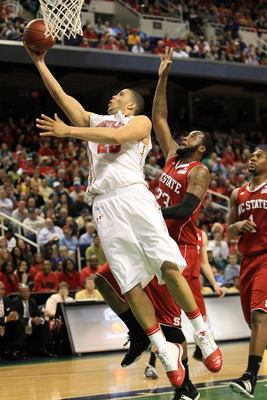 Streeter Lecka/Getty Images
The Mavericks have finally gotten an inside presence in Tyson Chandler and with the tandem he and Branden Haywood have created defensively, it has helped Dallas reach the Western Conference Finals.
Jordan Williams is another big body who can help Dallas control the paint. Haywood is signed long-term, but he is older and Chandler will become a free agent after this season.
Getting Williams in now will allow for him to become acclimated in the system. Williams is said to have slimmed down, which makes him an even greater prospect.
25. Boston Celtics: Nolan Smith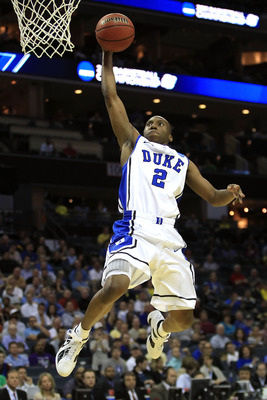 Streeter Lecka/Getty Images
Nolan Smith came on strong in the 2010-11 NCAA season, establishing himself as a National Player of the Year candidate and winning the ACC Player of the Year. Smith was the leader of a very talented Duke team.
The Celtics bowed out earlier than expected in this year's playoffs, and injuries were one of the main issues for Boston.
Rajon Rondo is their point guard for the foreseeable future, but he hasn't yet had a reliable back up, and bringing in the senior Smith should solve that problem for the Celtics.
24. Oklahoma City Thunder: Tobias Harris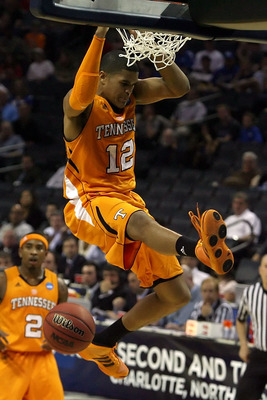 Streeter Lecka/Getty Images
Tobias Harris is one of the few "One-and-Dones" in this year's draft class, and after a slow start, he showed flashes of being an impact player for the Tennessee Volunteers.
Harris is a combo forward capable of playing both in the paint and on the perimeter.
The Thunder used to start a combo forward in Jeff Green, Green also served as Durant's back up and with him traded, Durant hasn't had a true back up.
Harris can be exactly what Oklahoma City wanted Jeff Green to be: a versatile forward of the bench capable of playing alongside and for Kevin Durant when needed.
23. Houston Rockets: Bismack Biyombo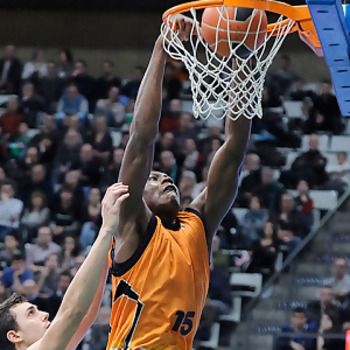 Bismack Biyombo is a name that has received a lot of press during the past few months. Thanks to an impressive showing at the 2011 Nike Hoop Summit, Biyombo has even been talked about as a potential lottery pick.
Right now, Biyombo's only impact in the NBA will be defensively and rebounding; his offensive game isn't all there yet.
The Rockets have dealt with injuries to Yao Ming for years; drafting Biyombo allows them to finally get that same kind of defensive paint presence that they had with Yao on the court.
22. Denver Nuggets: Tyler Honeycutt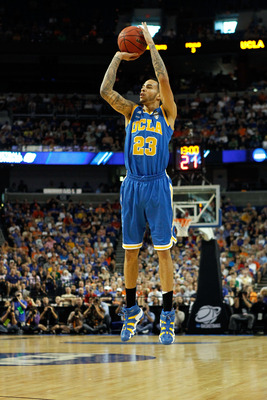 J. Meric/Getty Images
Tyler Honeycutt is a player with extreme levels of potential but not a lot of production to show for it.
He was part of a UCLA team last year that returned to national prominence by making and advancing in the NCAA Tournament.
The Nuggets traded away star forward Carmelo Anthony and got Danilo Gallinari and Wilson Chandler in return.
Chandler is a free agent and may be looking for a return to New York. The Nuggets will need a backup for Gallinari, and right now Honeycutt is best suited for this kind of role in the NBA.
21. Portland Trail Blazers: Darius Morris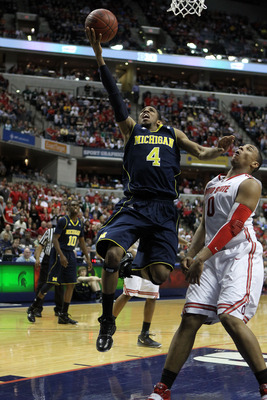 Andy Lyons/Getty Images
Darius Morris was a big part of the Michigan Wolverines' improvement this season, and it was showcased by his playmaking and ability to run and lead Michigan as a point guard.
Morris is looked at as one of the best pure point-guard prospects in the draft.
Morris' game is very comparable to that of current Portland Trail Blazer Andre Miller, and with Miller reaching the tail end of his career, it sets up perfectly for Miller to mentor Morris until Morris is ready to take over the reins in Portland.
20. Minnesota Timberwolves: Justin Harper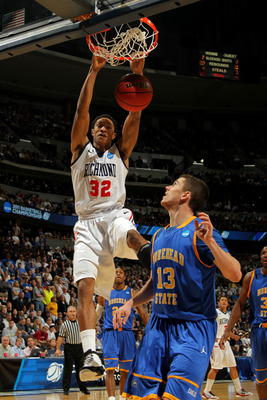 Doug Pensinger/Getty Images
Justin Harper had a strong senior season at Richmond and was able to show scouts the just all the tools that he has. He can shoot, dribble and rebound, giving him more of a small-forward than power-forward feel.
Currently, the Minnesota Timberwolves are Kevin Love's team and besides a few great scoring games from Michael Beasley, they don't have much else.
The Timberwolves need as much talent as they can gather right now and with a second pick in the lottery at their disposal, they can reach some here and try and bring in Harper and mold him into a complementary player to Kevin Love.
19. Charlotte Bobcats: Jordan Hamilton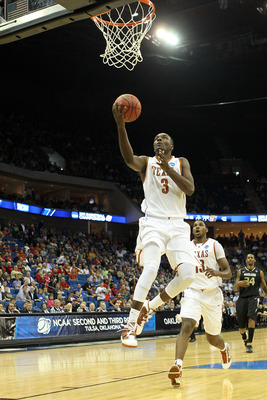 Ronald Martinez/Getty Images
Jordan Hamilton is a scorer. Simple, he knows how to put the ball in the basket in a variety of ways; his offensive game is light years ahead of his defensive game, and that's the problem Hamilton faces.
The Charlotte Bobcats need offense, and with Gerald Wallace gone, the burden of the offense fell solely on the shoulders of Stephen Jackson.
Charlotte needs another guy on the court who is capable of getting his own shot when needed, and that's the type of player Jordan Hamilton is.
18. Washington Wizards: Chris Singleton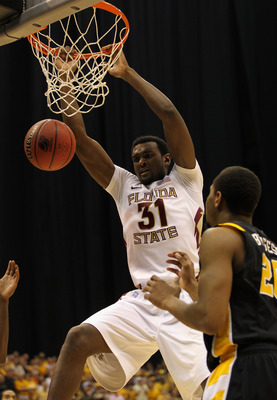 Jamie Squire/Getty Images
Chris Singleton will be a defensive force in the NBA. He has the strength, size and ability to be a great perimeter defender for years to come. Singleton will move to his more comfortable position of small forward in the pros.
The Washington Wizards are John Wall's team; everyone knows that. Now it is up to them to build around him.
Last year, the Wizards said they wanted to get tougher, and Singleton brings that same type of toughness that they got when they drafted Trevor Booker last year.
Look for Singleton to be a Ron Artest type of player.
17. New York Knicks: Kenneth Faried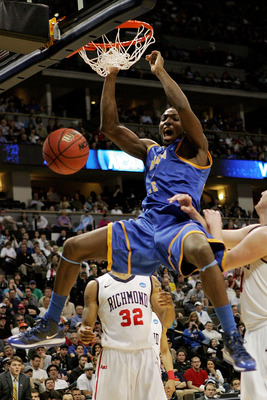 Justin Edmonds/Getty Images
Kenneth Faried was able to outwork and outhustle just about anyone he matched up against while at Morehead State.
Faried is cut from the Dennis Rodman cloth of basketball; he wills himself to loose balls and rebounds and is the ultimate "glue guy."
The Knicks are set on scoring and superstars with Amare Stoudemire and Carmelo Anthony both wearing the orange and blue now.
What New York needs now are role players who can play with Anthony and Stoudemire, and that is exactly what they're getting in Faried.
16. Philadelphia Sixers: Trey Thompkins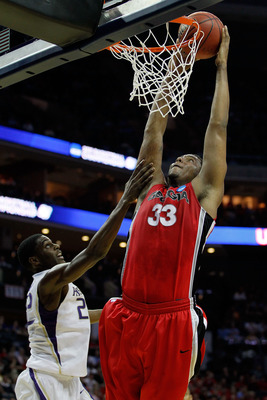 Kevin C. Cox/Getty Images
Trey Thompkins is the essential and prototypical power forward. He has size and strength and the shooting touch to step away from the basket to about 15 feet and make shots too.
Thompkins never was a big national name, but he was a great player during his time at Georgia.
The Sixers made a huge turnaround this past season under Doug Collins and are looking to ride that momentum into an even better year in 2011-12.
With Elton Brand getting longer in the tooth by the day, Philadelphia needs to start looking for another player to fill that role and Thompkins has some Brand-like skills in his arsenal already.
15. Indiana Pacers: Klay Thompson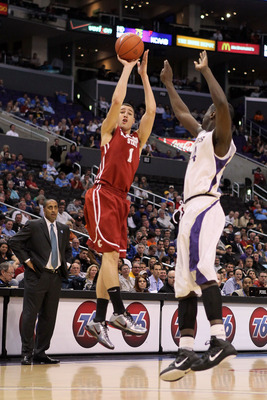 Jeff Gross/Getty Images
Klay Thompson is a pure shooter, straight on, dead-eye, knock down shooter.
Thompson was the main scorer for Washington State, and as great of a shooter that he is, he was able to also slash and show off a well-developed mid-range game as well.
The Indiana Pacers made a great push once Frank Vogel took over for Jim O'Brien, and it was mostly due to Vogel's usage of the talented young players the Pacers have.
The Pacers need a shooter to space the floor for Danny Granger and Darren Collison and be a kick out option for Roy Hibbert in the post.
14. Houston Rockets: Brandon Knight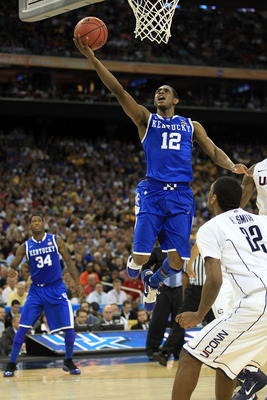 Streeter Lecka/Getty Images
Brandon Knight had a great year for the Kentucky Wildcats, eventually leading them to the Final Four. Knight can attack the rim at will and is also able to hit jump shots with regularity.
Knight is one of the top prospects in the draft, but with point guard not being a need, I see him or Kemba Walker falling to the end of the lottery.
The Houston Rockets need another point guard. At the trade deadline, they parted ways with Aaron Brooks leaving Kyle Lowry as their starter.
Lowry is more suited for a backup, change-of-pace role and the Rockets will be hoping that they can pick up one of the top three point-guard prospects with their pick.
13. Phoenix Suns: Markieff Morris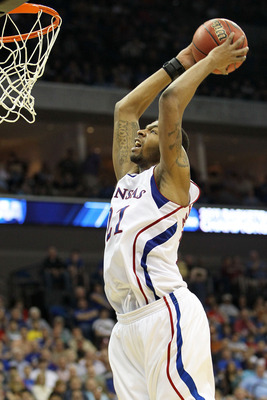 Ronald Martinez/Getty Images
Markieff Morris is not as good as his twin Marcus Morris, but that doesn't mean he isn't a lottery-type talent. Markieff is a fluid finisher around the rim and doesn't rely on his outside shooting to score.
The Phoenix Suns are at a crossroads; do they draft a stretch four or do they go for a more forceful paint presence to try and give them a different look?
With Steve Nash getting older, the Suns need to figure out if they're going to try to challenge now or look to rebuild.
12. Utah Jazz: Jimmer Fredette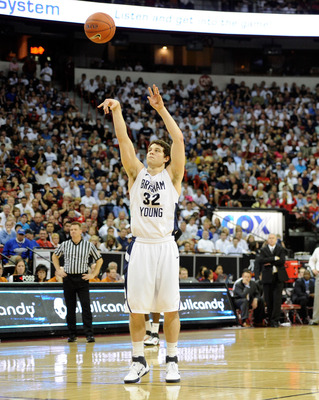 Ethan Miller/Getty Images
Jimmer Fredette's collegiate career has been highly publicized over the past two years, and rightfully so. He was a prolific scorer and the best deep-range shooter in all of college basketball.
Fredette has faced heat from analysts over how he is going to fit on the next level, but I don't foresee that being a problem.
The Utah Jazz traded away superstar and face of the franchise Deron Williams last season and need someone to draw fans, and Fredette is that guy.
He went to college in Utah and is a bona fide rock star in Provo, Utah, like you wouldn't believe. Jimmer has the type of game to attract fans, and that's what the Jazz need right now.
11. Golden State Warriors: Kawhi Leonard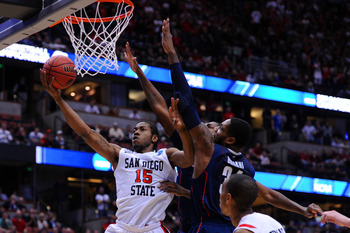 Harry How/Getty Images
Kawhi Leonard had an impressive sophomore year for San Diego State and has the length to be able to do as he pleases on the court.
If he is able to fine-tune his game and get a more consistent jump shot, he could become one of the better players in the draft.
The player the Golden State Warriors need is not in this draft; they need a wing who has star potential to team up with Stephen Curry. Leonard is the closest thing to that in this year's draft.
Kawhi will be able to provide some scoring off the bench for the Warriors and hopefully develop a good on-court feel with last year's lottery pick, Ekpe Udoh, to form a good forward tandem off the bench.
10. Milwaukee Bucks: Marcus Morris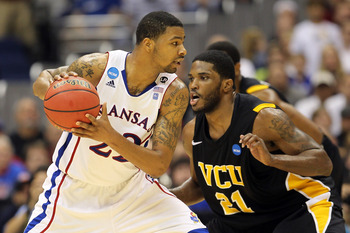 Jamie Squire/Getty Images
Marcus Morris has the ability to create mismatches against other power forwards in the NBA.
He's quick enough to blow past bigger defenders and can put the ball on the floor and get to the basket. Morris is also skilled enough to finish around the rim and over bigger defenders.
The Milwaukee Bucks are in need of a big man who can play alongside Andrew Bogut.
They have Larry Sanders, who they drafted last year, but Morris and Sanders aren't the same type of power forwards and both should be able to co-exist on the same team without their being any true problems.
9. Charlotte Bobcats: Alec Burks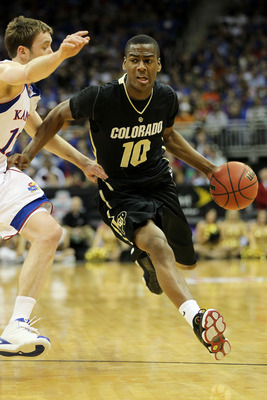 Jamie Squire/Getty Images
Alec Burks is the elite swing man in the 2011 NBA Draft.
He was the main scorer for the Colorado Buffaloes and knows how to get into the lane and draw fouls. Burks has the tools to become a better player during his time in the NBA.
The Charlotte Bobcats are in desperate need of a star to turn things around and a player like Burks may be just the guy to be the face of that franchise.
The Bobcats haven't had a true star since the organization was established in 2004.
8. Cleveland Cavaliers: Jonas Valanciunas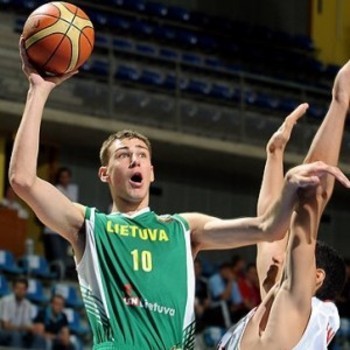 Jonas Valanciunas is one of the elite European players in this year's draft class.
He is a great defender and rebounder overseas and he has the experience of playing in the Euroleague, the second-best basketball league in the world.
Cleveland just needs to stockpile as much talent as possible. They began the post-LeBron era in terrible fashion, finishing with the second-worst record in the NBA.
The Cavaliers are desperate, as seen by their acquiring two lottery picks in this year's draft.
7. Detroit Pistons: Tristan Thompson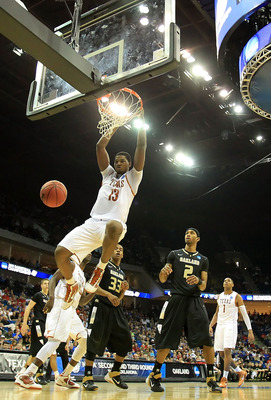 Ronald Martinez/Getty Images
Tristan Thompson didn't have an off-the-charts first season at Texas, but he showed some great promise for the Longhorns.
Thompson may only measure at 6'8" but he has an astounding wingspan, which allows him to play a lot taller than 6'8".
The Detroit Pistons went big last year and selected center Greg Monroe, and that worked out great for them.
Pairing Monroe and Thompson in the front court will give the Pistons a young and promising combo that should be effective for years to come.
6. Utah Jazz: Donatas Motiejunas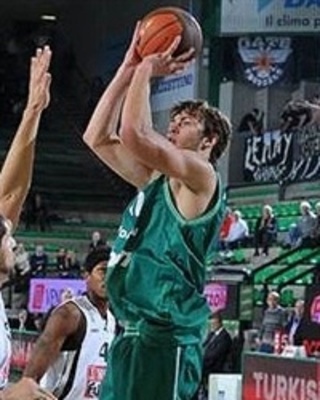 Donatas Motiejunas is another European big man, but unlike Jonas Valanciunas, his game is more perimeter-oriented.
Motiejunas has the ability and range to knock down shots all the way back to the NBA three-point line.
The Jazz had a great shooting big man in Mehmet Okur, but he went down with an injury last season, there's no telling if he will be the same player when he comes back.
Motiejunas is an almost exact copy of Okur without the muscle, and it has been reported that the Jazz are high on him.
5. Sacramento Kings: Kemba Walker
Ronald Martinez/Getty Images
Kemba Walker saw the opportunity to become a leader and scorer for the UConn Huskies and took full advantage of it.
He finished off an amazing junior season by winning the 2011 National Championship. Walker can play both on and off the ball, and has the ability to get any shot he wants.
The Sacramento Kings are first off happy to still be in Sacramento. They have two great young players in Tyreke Evans and DeMarcus Cousins, and teaming up Walker with Evans will give them a potentially dangerous back court combination.
Both Walker and Evans can play with and without the ball (Evans plays better with the ball and Walker plays better without it).
4. Washington Wizards: Jan Vesely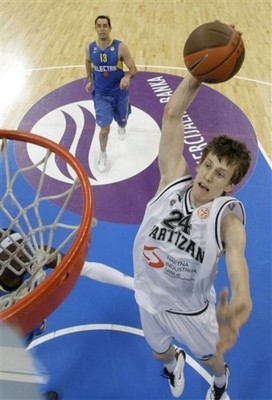 Jan Vesely isn't your average European; he wants to attack the rim and he has the athleticism to finish on and over defenders once he makes it there.
Vesely is a 6'11" slashing small forward; if there's an alley to the basket, look for Vesely to find his way through it.
The Wizards need a player that wants to get into the lane and flourish at it. John Wall is currently the lone player with a game that revolves around attacking the basket.
Putting another slasher on the court with Wall will help Wall's game.
3. Toronto Raptors: Enes Kanter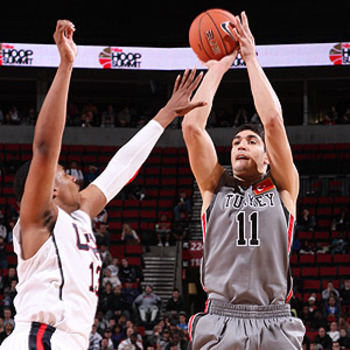 Enes Kanter has not played an organized game of basketball in over a year, and he will be a top five pick in the 2011 NBA Draft.
Kanter has all the tools and skills that scouts want to see in a big man, but there's high risk in trusting that what we saw from Kanter a year ago is what we will see from him now.
The Raptors are in need of a center and a point guard; drafting Kanter gets them a big man that they can place next to Andrea Bargnani.
This will allow Bargnani to step away from the basket and play his natural position of stretch four.
2. Cleveland Cavaliers: Kyrie Irving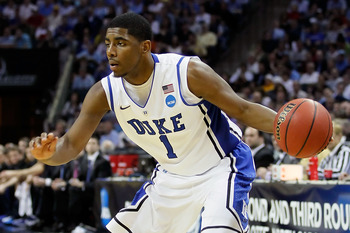 Kevin C. Cox/Getty Images
Kyrie Irving could very likely be the best prospect in the draft, many NBA GM and scouts drool over him.
The Duke guard showed just how dominant he can be in just 11 games last season. He knows how to manage a game, create easy shots for his teammates and can finish at the rim and hit open shots.
The Cavaliers need a star to go along with stockpiling talent; in Irving they could have found that star. Trading for the aging Baron Davis didn't solve their point guard situation, only prolonged it for another year.
Plugging Irving into Byron Scott's guard-oriented offense will help Irving the same way it helped Chris Paul transition to the NBA.
1. Minnesota Timberwolves: Derrick Williams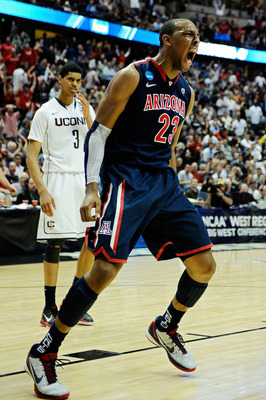 Kevork Djansezian/Getty Images
Derrick Williams has the skill to be a poor man's Michael Beasley (a Beasley minus the off-the-court problems at that).
Williams owned the Pac 10 this season by dominating the paint and using his motor and athleticism to score at will on his opponents.
The Timberwolves have a bunch of forwards and point guards and may go with Enes Kanter if they do end up with the number one overall pick.
However, Williams' talent cannot be simply overlooked, and if the ping-pong balls bounce in their favor, they are going to have to consider drafting Derrick Williams here.
Keep Reading