NFL Wildcard Weekend: Parity Alive and Well Amidst Doubts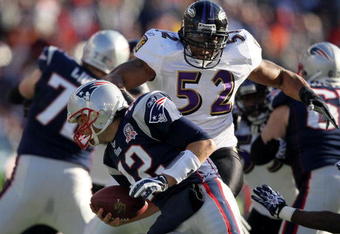 Al Bello/Getty Images
Type "Lack of Parity in the NFL" into any search engine, and you will be bombarded with article after article from pundits across the sports world lamenting the lack of, or agonizing death of, parity in the National Football League.  
Too many teams at the bottom, some will cry. Too many teams at the top, others will assert. Not enough teams in the middle, the non-committal ones will suggest.
Somehow, somewhere, someone got the idea that "parity" would mean every team in every division would be competitive every year. Fact is, folks, that just isn't so. Nor can it or should it  be.
Consider the scenario: The definition of "parity" means equality of status or function. By that strict definition—which it appears those agonizing over the lack of it want—every team has roughly the same skill level, the same defensive and offensive prowess, and roughly the same salary. All things being equal, every team in each division would thus have a .500 record (3-3) and a better than average chance of going 5-5 in non-division games.
Playoff berths, then, would be decided not by which team had the better record, but by going down the rather extensive list of tiebreakers until, in many cases, reaching the coin toss.
After all, all things being equal, each team should match up evenly in the tiebreakers too.
Which means that the Super Bowl would be won by a team that got into the playoffs because they called "heads" instead of "tails."
That's not parity: that's INSANITY.
And despite assertions and wishes to the contrary, that is NOT what the idea of parity is in the NFL.
Parity in the NFL is the concept of giving each team an equal CHANCE of being competitive. It by no means was a guarantee that every team WOULD BE competitive year in and year out; that very concept is laughable, and rather impossible.
Players get hurt. Good players fade with age. Promising draft picks turn out to be lemons (Ryan Leaf, Heath Shuler, Chris Wienke, etc, etc.) Supposed stars shoot themselves in the foot (or leg, as the case may be) and cause the entire game plan to be changed.
Success in college does NOT always translate to success in the big league, just the same as college struggles or obscurity does not negate the possibility of a player later blossoming and becoming a superstar (James Harrison or Chris Johnson, anyone?).
Parity in the NFL can be equated to the Declaration of Independence's assertion of inalienable rights: life liberty, and the PURSUIT of happiness.
Nowhere does it guarantee that you WILL be happy, just that you have a right to pursue it. So too with NFL parity: every team has an equal shot at chasing competitiveness, but by no means are they guaranteed success.
Considering the AFC Wildcard race this year, and the results of this weekend's wildcard matchups, I would have to say that parity has been achieved.
Going into Week 15, four AFC playoff spots were up for grabs among 10 teams. Buffalo, Cleveland, Kansas City, and Oakland were the only teams eliminated from post season play. The only two seeds that had been locked were the first and second seeds; everyone else was still jockeying for position.
I'd call that parity.
The Tennessee Titans had one of their worst season openings in franchise history. They lost six straight games, including an embarrassing 59-0 drubbing at New England, before finally turning it around and ending the season 8-8.
At one point, they were 6-7 and right in the thick of the playoff race for a wildcard spot. I'd call that parity.
The New York Jets started off gangbusters before falling to, ironically, 6-7 and counting themselves out, at least according to head coach Rex Ryan. They then pulled off three straight wins (two of them arguably against teams that weren't playing up to snuff) before going on to utterly decimate the Cincinnati Bengals, who swept their division this year, including two whoopings of the defending Super Bowl Champion Steelers—who coincidentally missed the playoffs with a 9-7 record—in the first round of the playoffs.
With a rookie quarterback.
I'd call that parity.
The aging Baltimore Ravens fought their way through a crowd of 9-7 teams at the end of the season to find themselves the No. 5 seed in the playoffs, and traveled a few miles down the road to Foxboro, MA to take on the New England Patriots, undefeated at home this year and led by superstar quarterback Tom Brady.
Baltimore beat them up on their own playground, took their milk money, ate their lunch in the first QUARTER, and didn't look back the rest of the game. Brady threw three interceptions and fumbled once, and got outperformed by Joe Flacco, who threw for a grand total of 34 yards the entire GAME, while watching Ray Rice and Willis McGahee run for a combined 221 yards.
I'd call that parity.
The Arizona Cardinals, led by aging but still laser-accurate quarterback Kurt Warner, met the Green Bay Packers in Phoenix, and looked to be cruising to an easy victory before the Packers woke up and started plying football.
What resulted was one of the more exciting, and historically the highest-scoring playoff games in NFL history.
Arizona—yes, the Arizona Cardinals, the same franchise that saw the inglorious end to the otherwise stellar career of one Emmitt Smith—hung on to win 51-45 in overtime.
Parity at its finest.
And the Dallas Cowboys met their long time arch rivals, the Philadelphia Eagles, in Dallas on Sunday night, and for the first time EVER in many years not only beat Philly in the playoffs, but SWEPT THEM on the season, going 3-0 against their bitter foes.
No parity? Really?
It could be that the teams people WANT to see win aren't doing it, but that does not mean that parity isn't in effect. Just because the Buccaneers laid a huge egg does not mean that parity has failed.
Just because the Panthers insisted on staying with Jake DelHomme does not mean that the league is unfair (After all, even the Titans learned their lesson after six games).
Just because the Lions can't get off the ball does NOT man that the system isn't working.
And considering the kid they have under center right now, I wouldn't count them out for much longer.
Yes, folks, parity is alive and well in the NFL. You just have to know where to look for it.
This article is
What is the duplicate article?
Why is this article offensive?
Where is this article plagiarized from?
Why is this article poorly edited?

Baltimore Ravens: Like this team?