There will be few teams in the NBA under more pressure than the Los Angeles Lakers during the 2014-15 campaign. The historic franchise finished last year with a 27-55 record and looked downright lost on the floor at times.
To make matters worse, the Los Angeles Clippers are filled with talent and could contend with the Oklahoma City Thunder and San Antonio Spurs for supremacy in the loaded Western Conference.
How will Kobe Bryant and company respond? To get a better idea, let's look at some of the latest news out of Los Angeles.
Coaching Staff Addition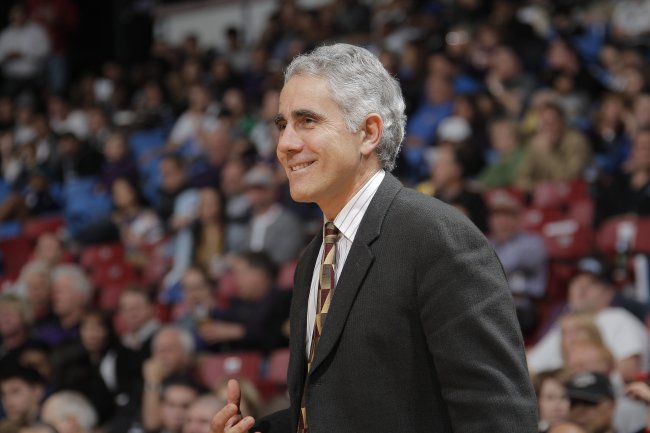 Rocky Widner/Getty Images
Ramona Shelburne of ESPN.com filled fans in on the latest regarding Byron Scott's coaching staff:
Lakers expected to add well-respected assistant Jim Eyen to Byron Scott's staff, sources tell ESPN. He was last w/ Kings.

— Ramona Shelburne (@ramonashelburne) August 18, 2014
Adding Jim Eyen to the staff isn't going to move the needle much, but it is a solid addition because of his experience. This Lakers team is going to need to make an immense jump if it wants to make the playoffs, so placing a 22-year NBA veteran on the bench is sure to help.
What's more is Eyen is familiar with the bright lights of Los Angeles. He began his professional career with the Los Angeles Clippers as an assistant coach in 1988 and moved to the Lakers after that. He served as an assistant under Pat Riley and then Mike Dunleavy for years.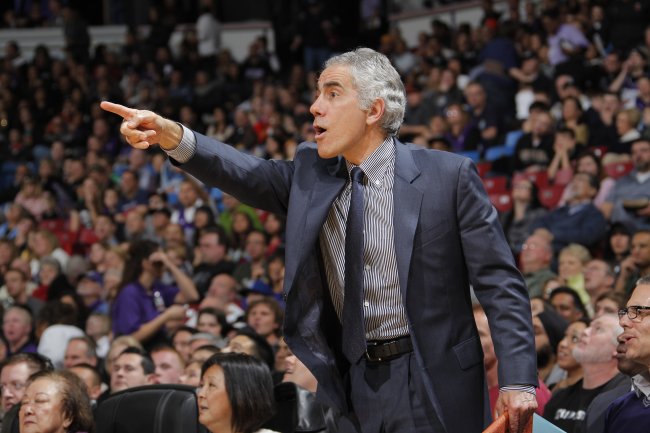 Rocky Widner/Getty Images
Most recently, Eyen was with the Sacramento Kings, so there is familiarity with the Pacific Division in the Western Conference.
Eyen may not be able to help the Lakers grab more rebounds or contain Kevin Durant, Tony Parker and the rest of the West, but he provides some valuable experience and could help mentor young players like Julius Randle.
Carlos Boozer: Worst Newcomer?
ESPN.com ran an exercise it dubbed as the summer forecast where it predicted things like the 2014-15 standings and the MVP and also ranked certain categories like worst newcomer. Unfortunately for Lakers fans, Carlos Boozer was deemed the worst newcomer of the entire offseason.
Boozer posted nightly averages of 13.7 points and 8.3 rebounds last year for the Chicago Bulls, but he is still a weak link on the defensive end. Tom Thibodeau played Taj Gibson down the stretch of close games in place of Boozer because Gibson was the much better defender and controlled the paint in a way Boozer simply couldn't with a lack of athleticism.
What's more, the Lakers drafted Randle as their power forward/center of the future. Boozer's presence could theoretically cut into the Kentucky product's minutes and hamper his important development.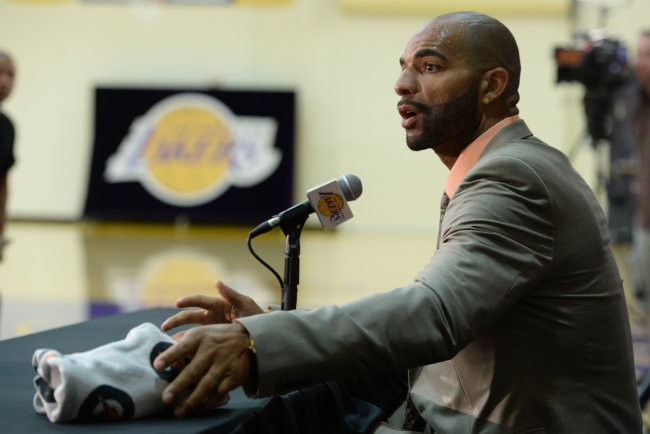 Andrew D. Bernstein/Getty Images
Still, calling the proven NBA veteran the worst newcomer of the entire offseason is a bit harsh.
Who is the "worse" newcomer?
Boozer still has a solid mid-range jumper, which could be particularly effective with newcomer Jeremy Lin. Remember, Scott led the New Orleans Hornets to the playoffs with pick-and-roll plays utilizing Chris Paul and David West. He also led the New Jersey Nets to the NBA Finals with the same strategy with Jason Kidd and Kenyon Martin.
It's not that far-fetched to imagine a scenario where Boozer averages double-digit points a night popping off picks for Lin.
For his part, Boozer seemed excited to be in Los Angeles. However, he did ironically bring up his failure to get past the Lakers in the playoffs as a member of the Utah Jazz, via Dave McMenamin of ESPNLosAngeles.com:
I was frustrated, to be quite frank. We wanted to beat them. We felt we had a good team in Utah. We fell short, obviously, but it was frustrating because you want to get to the mountain top and you keep getting stopped by the same team. But like I said, I admired them because you got to respect your opponent and I've always respected the Lakers very much. So, it's good to be on this side of it and hopefully we can have success.
Boozer probably won't have to worry about the playoffs in the loaded Western Conference this year, though, unless he and the Lakers greatly surpass expectations.
Follow me on Twitter: