Doc Rivers has plenty on his proverbial plate with which to deal at the moment and not just because he's set to face the Boston Celtics, the team he coached for nine years, for the first time since bolting Beantown in June.
His current squad, the Los Angeles Clippers, has been ravaged by injuries on the wing to the point where Rivers has now enlisted the services of consummate headcase Stephen Jackson to fill out his depth chart. Those who are healthy are still struggling at times to adapt to Doc's preferred style of play, as was evident during LA's 88-82 loss to the Cleveland Cavaliers. Chris Paul and Blake Griffin don't always see eye-to-eye, for reasons beyond their 10-inch height difference.
But these concerns are all small potatoes when compared to the elephant in the room who sits courtside at Staples Center: Donald Sterling. The Clips' long-time team owner has a reputation for being a pain in the you-know-what for those he puts in charge of his basketball operations.
Rivers included. According to Adrian Wojnarowski of Yahoo! Sports, Sterling undermined Rivers' new-found front-office authority mere days after acquiring Doc from the Boston Celtics and installing him as the team's head coach and senior vice president of basketball operations thereafter. For whatever reason, Sterling rescinded his previous approval of the three-team trade that was slated to send Eric Bledsoe and Caron Butler to the Phoenix Suns and bring JJ Redick and Jared Dudley to LA.
Rivers was ultimately able to sway Sterling back to his side, thereby saving the trade and preserving his own credibility among agents, general managers and the other power players within the league with whom he'd inevitably have to deal. But Rivers' first brush with Sterling's fickle foolishness isn't likely to be his last, and the fact that it came so early in his tenure doesn't bode well for Doc's prospects with the Clips, be it this season or any thereafter.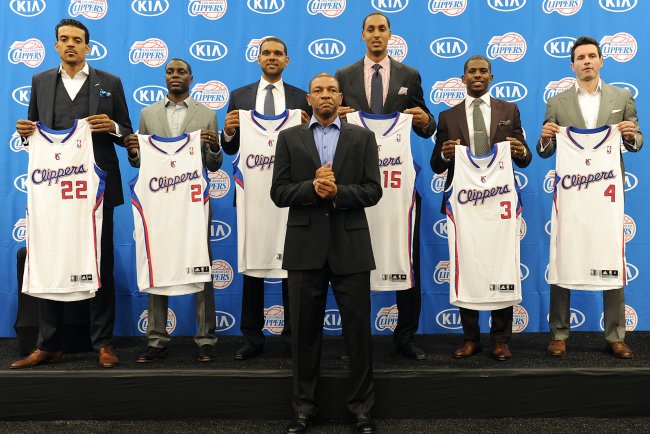 Jayne Kamin-Oncea-USA TODAY Spor
Sterling has never been one to allow his employees to go about their business without infringement. He's heckled players, fired coaches and hamstrung front office executives in much the same way he nearly did with Rivers this past summer.
Mike Dunleavy and Bill Fitch are the only Clippers coaches who've survived more than four seasons on Sterling's watch. They also happen to be two of the four, along with Larry Brown and Vinny Del Negro, who've guided the franchise to the playoffs since Sterling assumed ownership of the then-San Diego Clippers in 1980.
Rivers seems a lock to be the fifth, though the added challenge of being in charge of personnel decisions won't make his tenure under Sterling any less stressful. Elgin Baylor served in that capacity with the Clips for over two decades, earning Executive of the Year honors in 2005-06.
Baylor's tenure came to an unceremonious end at the close of the 2007-08, after which point the Hall of Fame player for the Los Angeles Lakers filed suit against the Clippers, Sterling, team president Andy Roeser and the league for employment discrimination. Baylor alleged that Sterling had scrimped on the general manager's salary, to the extent that it was grounds for such a formal complaint.
Baylor lost the suit, though he wasn't the last to feel the wrath of Sterling's penny-pinching ways. Mike Dunleavy was denied $6.75 million in owed salary after the Clippers fired him from his post as GM in March of 2010. Dunleavy had previously ceded his head coaching duties to assistant Kim Hughes to focus on his front office role.
Dunleavy took Sterling to court and, in June of 2011, was awarded $13 million, accounting for compensation both past (with interest) and future, according to Lisa Dillman of The Los Angeles Times.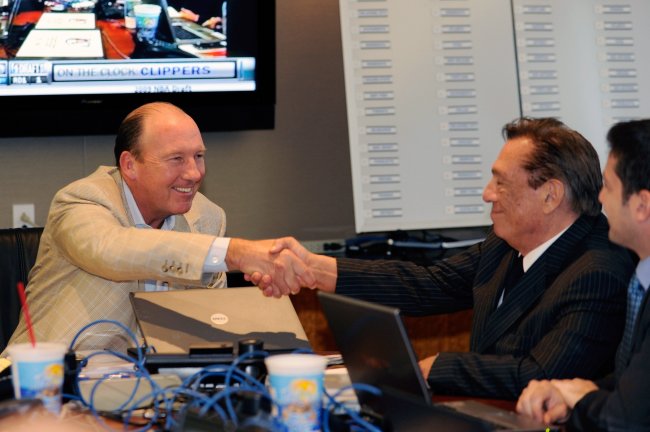 Juan Ocampo/Getty Images
Neil Olshey, who joined the Clippers as the team's director of player personnel in 2003, succeeded Dunleavy in the front office in the spring of 2010. Olshey was responsible for the franchise-changing trade that brought Chris Paul in December 2011 and was instrumental in the team's effort to retain DeAndre Jordan.
Despite his outstanding work, Olshey spent the entire 2011-12 season without a contract on account of Sterling's reluctance to shell out cash for a long-term deal (per NBA.com's David Aldridge). The lack of basketball operations staff within the organization—and the insane workload that such shorthandedness bestowed upon Olshey's shoulders—didn't make the position any more attractive for the Clips' incumbent GM.
And so, in early June of 2012, just three days after agreeing to terms to stay in LA, Olshey skipped town to take a similar position with the Portland Trail Blazers.
The same Trail Blazers whose owner, Paul Allen, had blown through a slew of front office executives in the three years prior to Olshey's arrival. Apparently, the prospect of serving a heavy-handed boss within an organization in the midst of some serious upheaval from top to bottom was more appealing to Olshey than was the idea of putting his faith in a spendthrift like Sterling, even though the Clips appeared to be on the cusp of title contention.
Olshey has since been vindicated for his leap. His Blazers have cemented themselves as, perhaps, the surprise team of the 2013-14 season so far, with a four-game lead on the Clippers in the race for the top seed in the Western Conference.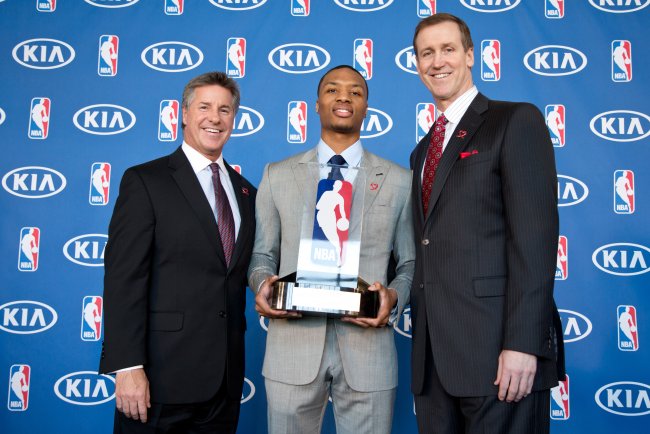 Sam Forencich/Getty Images
Whether Doc is rewarded to his satisfaction for walking away from the Celtics remains to be seen. As he recently told Felger & Mazz on CBS Radio in Boston:
"You make choices in your life, it happens… It was a very difficult decision for me to make; whether to walk away and sit a couple of years, which was another way I was leaning, or if the right job presented itself to walk away and do that.

"I was afforded a great opportunity here with the Clippers. This is the first time I've been able to coach a team and run a team. This may work, it may not work. It's a far bigger gamble for me than anyone else. So I thought it was the right time to take it."
Indeed, it's difficult to find fault in Doc's timing. The C's were clearly on the decline, with their opening-round loss to the New York Knicks marking the team's first failure to win a postseason series during Rivers' tenure.
Ray Allen had already bolted. Paul Pierce and Kevin Garnett were both fading fast and have continued to do so this season. Rajon Rondo, the team's best (and most important) player, is still working his way back from a torn ACL.
If ever there were an opportune time for Rivers to make a move, this past summer was it.
The Clippers, as it happens, were the most attractive alternate destination. They had one superstar (Griffin) in his early 20s, another (Paul) in the midst of his prime, a solid supporting cast and some financial flexibility with which to improve the remainder of the roster. Those factors would presumably afford Rivers another opportunity to win big over the long haul.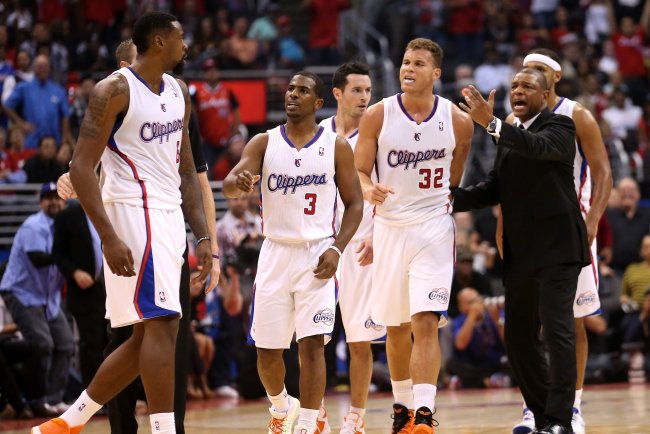 Stephen Dunn/Getty Images
Sterling, for his part, seemed to have turned a corner of sorts. The 80-year-old real estate magnate had begun to abdicate some of his previous day-to-day responsibilities to other trusted hands within the organization.
More importantly, Sterling had made great strides in loosening his notoriously tight purse strings. He'd shelled out $50 million to build the Clippers a state-of-the-art practice facility in Playa Vista that opened its doors in 2008. He'd spent lavishly to retain homegrown players like Elton Brand and Corey Maggette and attract free agents, most notably Baron Davis.
That trend continued when Sterling shelled out beaucoup bucks to keep Jordan (four years, $43 million), Griffin (five years, $94.5 million) and Paul (five years, $107.3 million).
Evidently, Sterling learned his lesson about scrimping on a coach's salary, too. He'd hired Vinny Del Negro to replace Dunleavy and Hughes in 2010, in part because the money Del Negro was still owed from his contract with the Chicago Bulls would make him more affordable to the Clippers.
But Del Negro, successful as he was during his three years in LA, never seemed to garner the respect of his players—least of all Chris Paul, whose buy-in would be vital to the survival of whomever would hold the job going forward.
Paul pushed to bring Rivers to LA, and eventually, Sterling and his management team obliged. As a result, Donald T. Sterling, pro sports' most infamous miser, now has the NBA's highest-paid coach—with Doc Rivers earning $7 million per year—in his employ.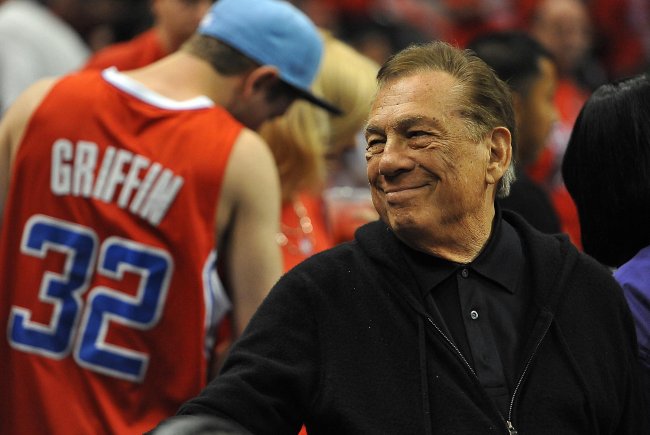 Jayne Kamin-Oncea-USA TODAY Sports
For the most part, then, things appear to have changed for Sterling. His franchise is respectable, his team is winning and he's spending significant sums to make it all happen.
Will Doc Rivers win a championship with the Clippers?
But some things...well, they stay the same. That was evident when Sterling first attempted to undermine Rivers' basketball authority in keeping the contracts of JJ Redick (five years, $26.9 million) and Jared Dudley (four years, $17 million) off his books.
Chances are, that won't be the last time Sterling attempts to meddle in Doc's affairs. New man though he may be, Sterling is still one to intervene needlessly and will likely be up until the day he either sells the team, hands it off to his family willingly or passes away.
Which means that Rivers, busy as he already is, will have the added responsibility of navigating over, around and through Sterling's usurpations first and foremost if he's to mold the Clippers into the sort of perennial powerhouse that once seemed like a pipe dream on Donald's watch.
Is Doc better off in LA? Share your thoughts with me on Twitter!