Is Nico Hulkenberg's Height, Weight or Budget Hurting His Formula 1 Career Most?
Use your ← → (arrow) keys to browse more stories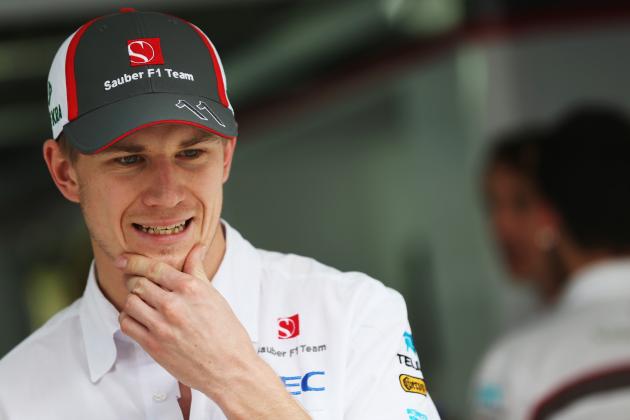 Mark Thompson/Getty Images
Nico Hulkenberg.
Nico Hulkenberg has won at every level he has raced, from Formula BMW up to GP2. In Formula 1, though, where the quality of the car matters at least as much as the skill of the driver, the German has yet to find the same success.
Despite not having a car that can win races, he has provided several memorable moments in his three-year F1 career. At the 2010 Brazilian Grand Prix, he qualified his Williams in pole position, the team's first in five seasons. In Korea last season, Hulkenberg held off world champions Lewis Hamilton and Fernando Alonso to finish fourth—in the same car, Esteban Gutierrez, had one finish above 11th place all season.
So why has Hulkenberg been passed over for top-level drives, while Sergio Perez, Pastor Maldonado and others have not? Although the German's height and weight have been mentioned as concerns, it is his budget (or lack thereof) that is limiting his upward mobility on the grid.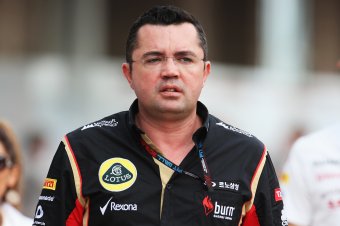 Mark Thompson/Getty Images
As Lotus team principal, Eric Boullier told Autosport while still considering Hulkenberg for a 2014 drive with his team, "I prefer to have talent and let my engineers work on saving weight in the car." Unfortunately for Hulkenberg, what Lotus needed even more than talent was money.
Maldonado is a grand prix winner, but he was also outscored by his rookie teammate in 2013. Lotus was unable to pay Kimi Raikkonen's salary last season, and the team has still not received its promised money from Quantum Motorsports. So, despite Boullier's preferences, the team brought in Maldonado, and approximately $45 million in Venezuelan oil money.
Hulkenberg brings no money to whichever team signs him and he recently told ESPN F1 that he would never look for sponsorship just to stay in F1. He does have a personal sponsor, the German vehicle inspection company, Dekra, but in the same interview he said, "Dekra is just my personal sponsorship, there is no backing, no money to the team."

The German's confidence that his talent alone will keep him in the sport is admirable, along with his refusal to pay for a top seat. He nearly secured a drive with Ferrari for 2014, and his failure to do so had nothing to do with height, weight or even his lack of cash. Pairing former world champions Raikkonen and Alonso together was just too enticing for the Italian team to resist.
Now, Hulkenberg will likely stay at Sauber or return to Force India for next season. Another year of strong results should keep him in the running for any top seats that open up next year. Perhaps the Ferrari pairing will have the same outcome as Alonso and Hamilton at McLaren in 2007, or maybe Lotus will reconsider their decision to bring in Maldonado when they realize that even $45 million cannot make a driver who has scored points in only 12 percent of his races palatable (for the record, Hulkenberg has been in the points in 48 percent of his F1 races).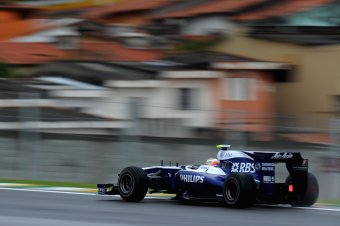 Clive Mason/Getty Images
Hulkenberg is still just 26 years old, and the experience he is gaining now, with a variety of different teams, will be invaluable in the future. Jenson Button languished with middling teams for several years before winning his first race at 26. He was 29 before he won his second grand prix, and he took home the world championship that year.
Hulkenberg will get his chance, too. Commentator and former F1 driver, Martin Brundle, told Sky Sports that, "the midfield need money and he doesn't bring money, just talent and speed." Indeed, Hulkenberg has already proven himself more than capable of driving the wheels off a mid-level car.
For fans who watch F1 to see the world's best drivers in the best cars, Hulkenberg needs to be in one of those top cars, budget or not.
Follow Matthew Walthert on Twitter @MatthewWalthert