NBA Preview: 6 People Not Named Derrick Rose with the Most to Prove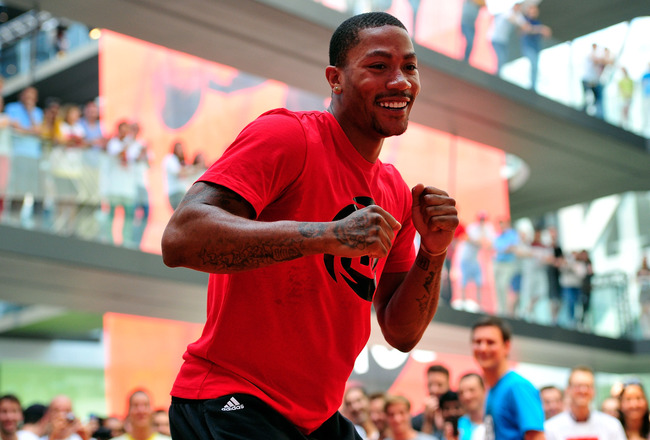 Derrick Rose is ready to return to the court.
Lennart Preiss/Getty Images
If you Googled "Derrick Rose" and this article came up, I apologize now because it's not likely you're going to get what you were looking for. Don't fret, there's a little bit of D-Rose sprinkled in here.
Even though it's a pre-season game, all eyes will be on center court at the Banker's Life Fieldhouse on Saturday night when the Chicago Bulls take on the Indiana Pacers. Derrick Rose will lace up his Adidas for his first NBA game since tearing his ACL on April 28, 2012.
In order to ensure a complete, un-rushed recovery, D-Rose sat out the entire 2012-13 season, and a lot of fans and critics who questioned his heart and integrity think he has a lot to prove this year. I can agree with that statement but I don't believe he should be the lone bearer of the scarlet "S" (for "scrutiny" of course) this season.
My point? Critics need to start spreading the wealth. There a few other NBA figures that have more to prove this season than Derrick Rose—at least six by my count. Lets take a quick glance at six gentlemen that should be the topic of analytic discussion before the new season begins.
Give it up for Team Scrutiny!
Keep Reading

Chicago Bulls: Like this team?