CM Punk Must Win at Battleground to Justify Continuing Heyman Feud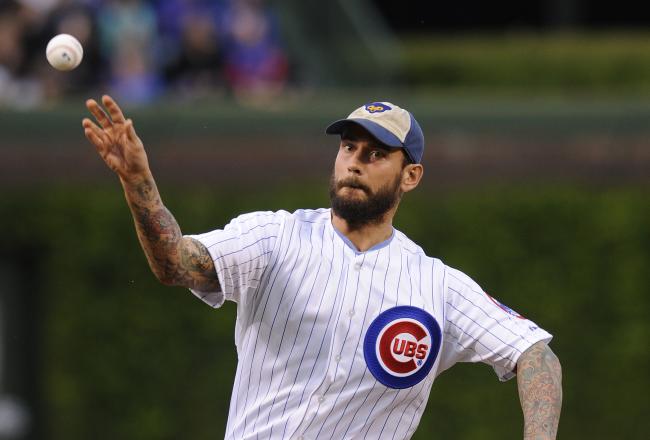 CM Punk has to win at the pay-per-view
David Banks/Getty Images
If the CM Punk/Paul Heyman feud is to continue at this week's Battleground pay-per-view, CM Punk will absolutely have to pick up the victory against Ryback.
The WWE appears to be heavily invested in the feud between the former best friends. It's the No. 2 storyline on the show behind only The Corporation's takeover.
It probably will go on past October—hence why it's time for Punk to finally one-up Heyman.
Some could argue that Ryback is the one who needs to pick up the win. He's the one getting the renewed push after all and, having lost too many pay-per-view bouts to count, probably needs a high-profile victory.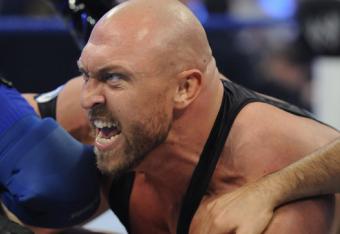 Considering WWE are reportedly eyeing him up for a major spot at next year's WrestleMania XXX event, the star needs to be kept strong through the upcoming months.
These are perfectly valid points, but let's consider the even stronger arguments for a Punk win.
Similar to Ryback, he has been on a pay-per-view losing streak, with his return match against Chris Jericho at Payback being his only big event-win in 2013. He's spent most of the year losing to the likes of Rock, John Cena and The Undertaker.
His track record against Heyman and his clients is, in particular, quite awful.
He lost to Brock Lesnar at SummerSlam—getting badly beaten up in the process—and then fell to Curtis Axel and Heyman in a handicap match at Night of Champions. (Granted the win at Night of Champions wasn't exactly clean—Ryback got involved—but still, it counts as a loss.)
With this in mind, how much of a hit will Punk's credibility take if he suffers his third loss in a row at Battleground?
Who will win at Battleground?
In the event of a loss, why should fans continue to be invested in this feud since Punk obviously doesn't have what it takes to defeat Heyman and his acolytes?
Considering Punk is the company's No. 2 babyface right now, he needs to be kept as strong as possible—what if something happens to Daniel Bryan and Punk has to take over? So a loss to Ryback in New York is not the way to do that.
Will management see sense and give Punk a victory at Battleground? Or is Punk set to suffer yet another loss on pay-per-view this year?
This article is
What is the duplicate article?
Why is this article offensive?
Where is this article plagiarized from?
Why is this article poorly edited?