What's New for the Chicago Bears in 2013?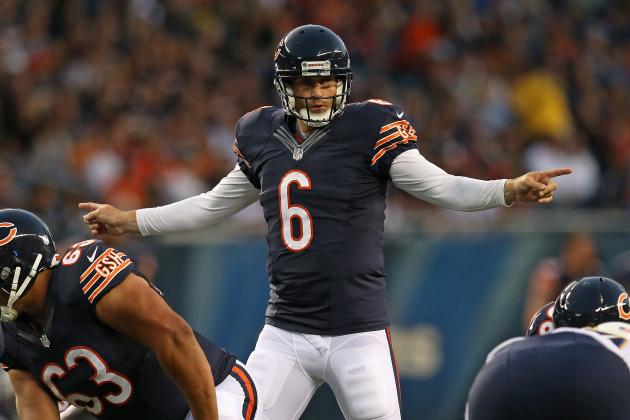 Jonathan Daniel/Getty Images

Change is common in the NFL. No team including the Chicago Bears can escape it. As we approach a new season in Chicago, we can take a look at the various changes for the Bears.
A new head coach, the loss of a leader and the addition of some impact rookies are just a few of the things that make this team different this year.
Cycle through as we go through what's new for the Chicago Bears in the 2013-14 season.
Begin Slideshow

»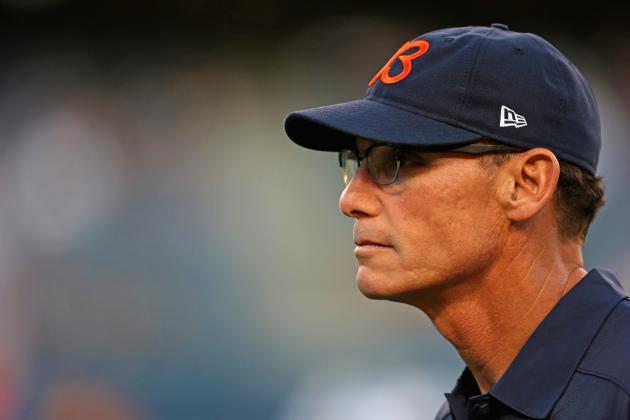 Jonathan Daniel/Getty Images
Marc Trestman
Marc Trestman takes over for Lovie Smith. Trestman was the head coach of the Montreal Alouettes of the CFL for five seasons and led the team to two consecutive Grey Cup championships.
Trestman was the CFL coach of the year in 2009. He is not without NFL experience. He was an assistant with nine teams, including offensive coordinator for the Oakland Raiders and Arizona Cardinals.
All eyes will be on Trestman as he looks to implement an explosive offense and help Jay Cutler get back to a Pro Bowl level.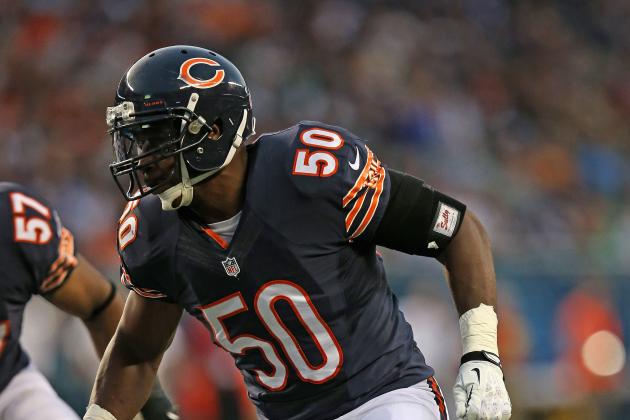 Jonathan Daniel/Getty Images
James Anderson
Brian Urlacher retired and Nick Roach left for Oakland via free agency. The Bears needed to address their depth at the position and signed two veteran linebackers.
James Anderson comes from the Carolina Panthers where he had over 300 tackles in seven seasons.
D.J. Williams has been battling a calf injury all training camp but comes from Denver where he played all nine of his years. Williams had over 600 tackles as a Bronco.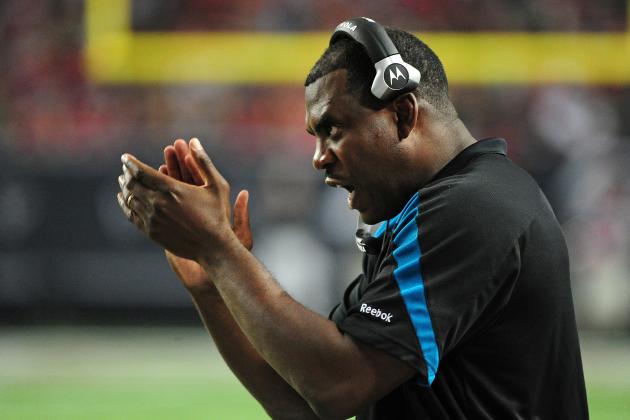 Scott Cunningham/Getty Images
Mel Tucker
When Lovie Smith was fired, defensive coordinator Rod Marinelli was not retained. Marc Trestman opted to go with former Jacksonville Jaguars defensive coordinator Mel Tucker.
Tucker has been an assistant in the NFL since 2005. He took over as defensive coordinator for the Jaguars in 2011. His defense finished fourth overall in the NFL that year.
Tucker also served as interim head coach for the final fives games of the 2011 season. He took over for the fired Jack Del Rio and went 2-3 during that stretch.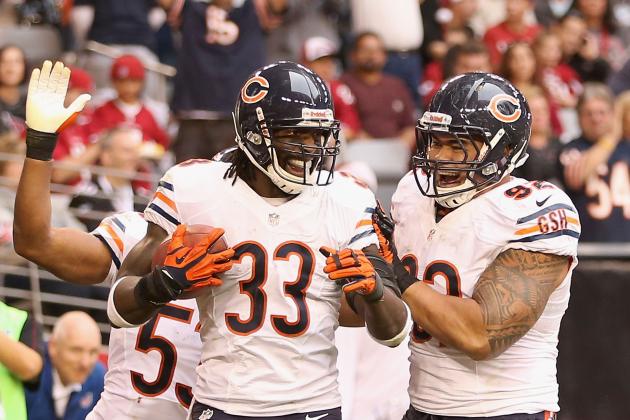 Christian Petersen/Getty Images
Charles Tillman & Stephen Paea
Last season the defense allowed only 17.3 points per game. The defense also had eight defensive touchdowns which was a tie for an NFL record. There was no need to change a scheme that was very successful.
The Bears are returning nine out of their 11 starters from last year on defense. Mel Tucker has had experience running a Cover 2 scheme so the unit will look very similar to last year.
Early on we have seen more blitzing from the secondary, but that could just be a front to worry teams during the regular season. Lance Briggs and his veteran defense won't change too much from what made them so good.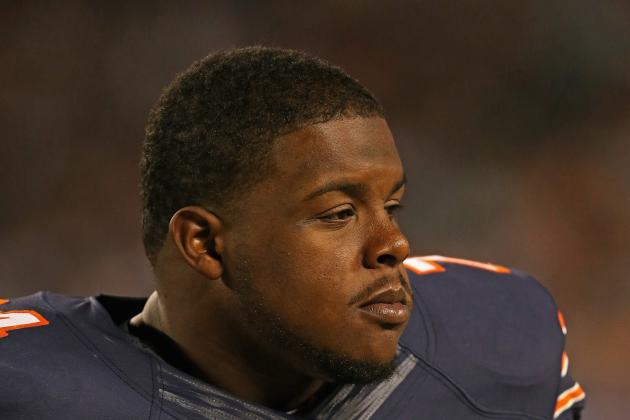 Jonathan Daniel/Getty Images
Jermon Bushrod
The offensive line needed a serious upgrade and general manager Phil Emery went out and did just that. He also added an impact tight end to the mix to help Jay Cutler and take pressure off Brandon Marshall.
Offensive Line
Jermon Bushrod (from New Orleans)
Matt Slauson (from New York Jets)
Wide Receivers & Tight Ends
Martellus Bennett (from New York Giants)
Steve Maneri (from Kansas City Chiefs)
Running Backs & Fullbacks
Tony Fiammetta (from New England Patriots)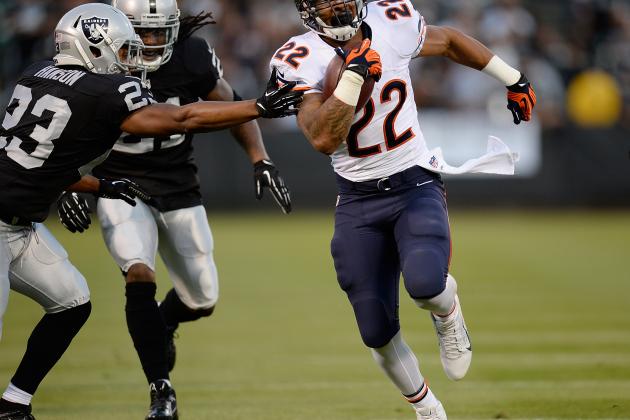 Thearon W. Henderson/Getty Images
Matt Forte
Marc Trestman brings a hybrid West Coast style offense to the Bears. The scheme is predicated on the quarterback getting rid of the football in a quick and timely manner and the backs and receivers running short and quick routes.
Matt Forte will be leaned on heavily in this offense. He will have a major role in the running and passing game. The goal is to keep feeding Brandon Marshall the football but spread the wealth around to players like Alshon Jeffery, Martellus Bennett and Earl Bennett.
Cutler will be counted on to make quick decisions, but he will be allowed to take his shots as well. Play-action fakes and deep routes will be on display once the uptempo offense finds its rhythm.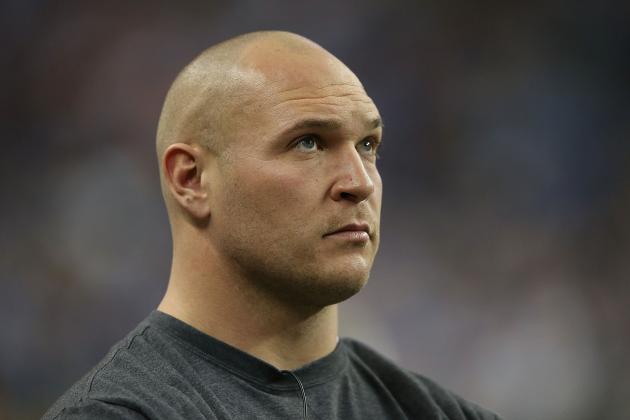 Leon Halip/Getty Images
Brian Urlacher
The only key departure on this team is Brian Urlacher. The future Hall of Fame linebacker was the face of the franchise, an outspoken leader and a relentless force on defense for 13 seasons.
Urlacher will be missed on the veteran defense. He was their unquestioned leader and had the love and respect of All-Pro players like Charles Tillman, Lance Briggs, Tim Jennings and Julius Peppers.
Briggs will step into the leadership role and call the plays on defense this season.
Dennis Wierzbicki-USA TODAY Spor
Jon Bostic
The Bears will begin the year with three rookie starters, including two on the offensive line. Rookies will make an impact this year and be counted on heavily throughout the season.
First-round pick Kyle Long will be the starting right guard. Next to him is fifth-round pick Jordan Mills. Long is an athletic figure with a mean streak from Oregon while Mills was an all-conference standout at Louisiana Tech.
Thanks to an injury to D.J. Williams and a couple big plays in the preseason, Jon Bostic will be the starting middle linebacker. He was drafted in the second round and was a standout at Florida where he started 32 of 51 games.
Khaseem Greene from Rutgers was drafted in the fourth round. He will be an impact player on special teams as he looks to work his way into the starting lineup. Known as a big-time playmaker in college, Greene will fit in nicely on an opportunistic Bears defense.
Marquess Wilson has defied the odds and moved up the wide receiver depth chart. Wilson last played his college ball at Washington State where he left the school after an incident with the head coach.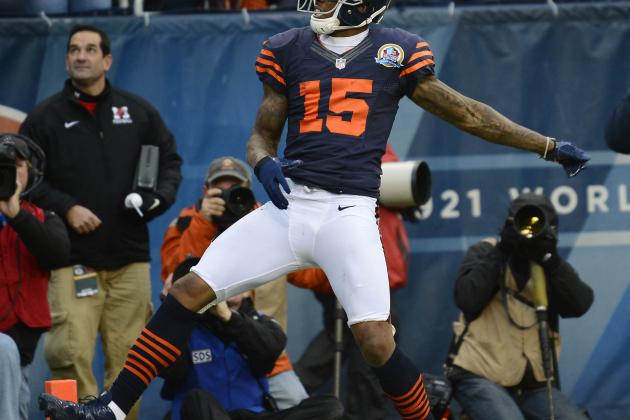 Mike DiNovo-USA TODAY Sports
Brandon Marshall
The Bears will look to improve on their 10-6 record from last season. They narrowly missed the playoffs, seeing their potential spot go to their division rivals the Minnesota Vikings.
The Vikings and Packers both made the playoffs last year from the NFC North. The Lions look to improve, making the Bears' division one of the most competitive in the league.
If the Bears want to make the playoffs they need to be successful within their own division. They also have a tough out-of-conference schedule that includes the entire AFC North.
Health will be a key once again. This team will only go as far as Jay Cutler's health and success goes. Should Cutler have a good year, Marc Trestman could see the playoffs in his rookie season as head coach.