NBA Teams Set to Tank Next Season for Shot at Andrew Wiggins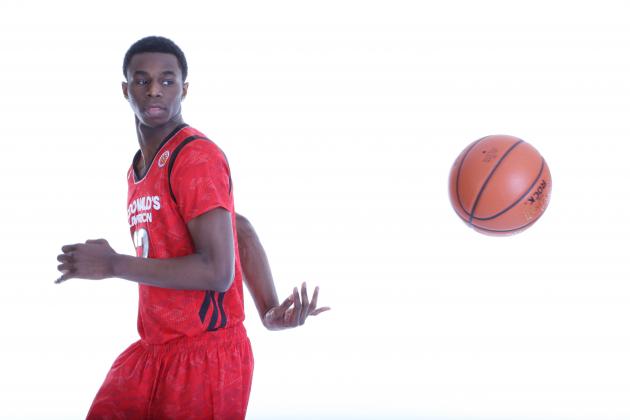 Brian Spurlock-USA TODAY Sports
Andrew Wiggins is the crown jewel of the 2014 draft class.
Canadian-born Andrew Wiggins is the best prospect to enter the league since LeBron James was picked first overall 10 years ago. With more hype than Kevin Durant, Blake Griffin, Derrick Rose and Kyrie Irving, Wiggins is set to take the NBA by storm 12 months from now, and by all accounts, he will be the standard-bearer for the next generation of superstars.

In advance of Wiggins' arrival, several teams are already positioning themselves in order to get the best selection possible. And "positioning themselves" is merely a polite way of saying "ensuring that they earn as many chances in the draft lottery as possible."

Of course, having the worst record in the league only guarantees a 25 percent chance of landing the No. 1 pick, but having the best odds is far more appealing than having no odds at all. And while no team will openly admit to tanking, it's pretty obvious as to what a few franchises are preparing to do next season.
In contrast to popular opinion, however, the Boston Celtics are not among the teams who are opening preparing for Wiggins' arrival. With a decent rotation set to hit the floor in November, the Celtics could potentially finish third in the Atlantic Division.
And in the case of the Utah Jazz, there's a difference between tanking, and just being flat-out bad.
Begin Slideshow

»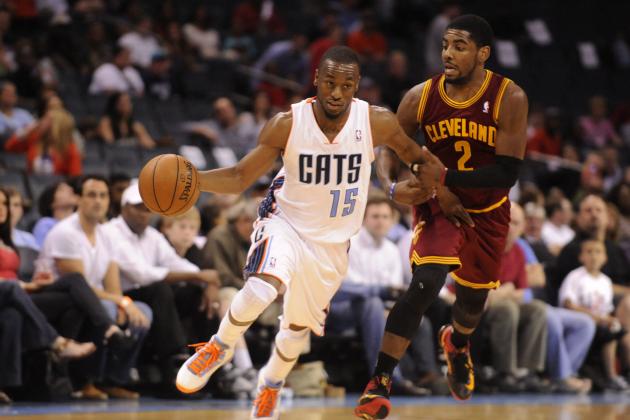 Sam Sharpe-USA TODAY Sports

Signing Al Jefferson was a mighty fine diversionary tactic by Michael Jordan, but the Charlotte Bobcats' roster has all of the makings of a team looking to tank next season.

There are, of course, some players who figure into the team's long-term plans—most notably, Kemba Walker, Michael Kidd-Gilchrist and Cody Zeller. It also doesn't hurt matters that if the Bobcats plan accordingly, they could potentially have somewhere in the neighborhood of $30 million in cap space in the summer of 2014.
Tanking makes all of the sense in the world for an attendance-starved Charlotte team that has finished over .500 just once in franchise history. But their track record is such that if and when the team finishes with less than 30 wins next season, no one will even think to accuse them of any nefarious tactics. Perhaps Jordan and Bobcats general manager Rich Cho have been building toward next summer all along...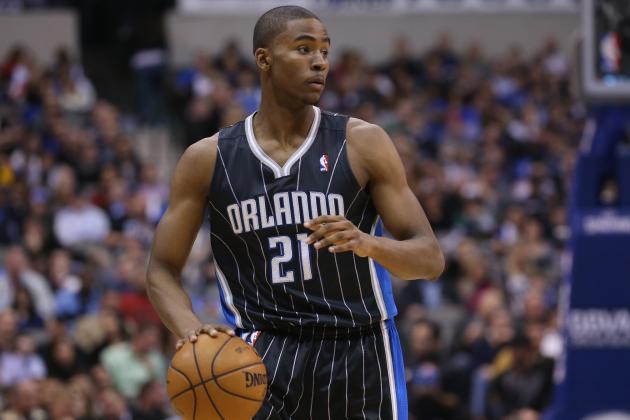 Ronald Martinez/Getty Images

Is it considered tanking when the team wasn't going to be that good to begin with?

The Orlando Magic don't figure to win a whole lot of games next season.

For starters, they have talented, young prospects (Maurice Harkless, Nik Vucevic, Tobias Harris) whose production over the next few years will far outweigh what the Magic will have to pay them. Secondly, Orlando boasts several veteran complementary players who can either be dealt rather easily or bought out altogether.

It's an interesting mix that will lead to good things down in Florida in about three or four years. However, that timetable could be pushed ahead somewhat if the Magic are fortunate enough to win the Andrew Wiggins sweepstakes.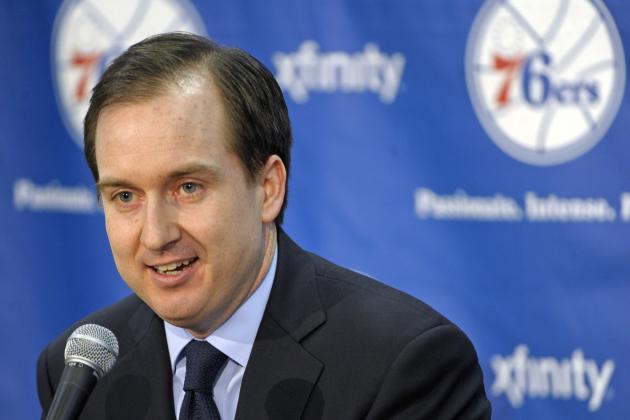 Eric Hartline-USA TODAY Sports

The Philadelphia 76ers haven't made a secret of their plans to tank in 2013-14: The team hasn't bothered to speak to a free agent of consequence since the start of the NBA offseason.

That, combined with their labored search for a head coach, is clear evidence that new general manager Sam Hinkie has his gaze cast squarely toward the 2014 NBA draft. Barring a highly improbable playoff appearance, the Sixers could have five picks next June, and two of those are likely to be lottery selections.

Stockpiling assets in advance of a loaded draft class is commendable, and just two months into his tenure with Philadelphia, Hinkie is already the envy of many front offices around the league.
Chris Humphreys-USA TODAY Sports

The Phoenix Suns need help at virtually every position, so even if the "Tank for Andrew Wiggins" experiment doesn't exactly work out, players like Julius Randle and Jabari Parker will be more-than-adequate consolation prizes.

Just by looking at some of the names on the Suns roster (Caron Butler, Marcin Gortat, Luis Scola, Goran Dragic, Eric Bledsoe), it would stand to reason that Phoenix could make some kind of noise in the Western Conference. Unfortunately for Suns fans, they won't, and the selection of the injured Alex Len all but assured that Phoenix would get out to an underwhelming start next season.

The days when the Suns' starting lineup featured Steve Nash, Amar'e Stoudemire and Shawn Marion now seem like ages ago, but one terrible campaign in 2013-14 could put Phoenix back on the track toward postseason glory.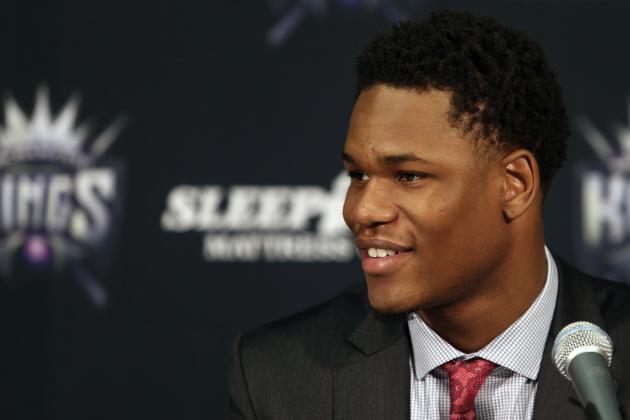 Kelley L Cox-USA TODAY Sports

Trading Tyreke Evans for Greivis Vasquez was a net negative for Sacramento, and even Carl Landry's return to the Kings won't save the team from the doldrums of the NBA standings.

With the addition of Ben McLemore, Sacramento should be able to score with the best of them. Defensively, it figures to be another story entirely: The Kings allowed 105.1 points per game last season, and Landry is powerless to do anything about Sacramento's porous wing defense.

"Tanking" is probably too strong of a word to use for the Kings: They'll actively try to win every time they step onto the court (at least in the early going). They just won't be good enough most nights to pull out a victory. And with Andrew Wiggins on deck for 2014, that isn't necessarily a bad thing.