15 Really Embarrassing Athlete Stats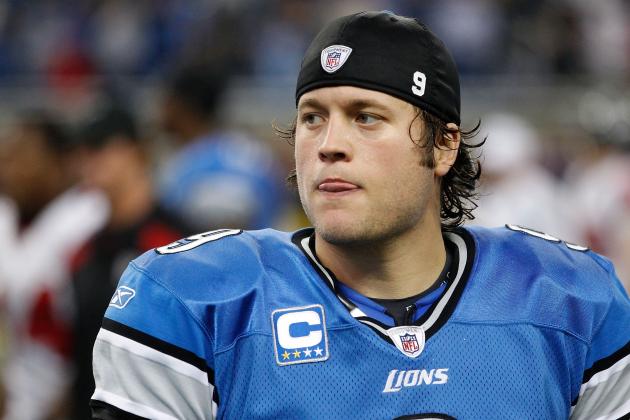 Gregory Shamus/Getty Images

Sports gives us some serious memories.
There are impressive streaks players unexpectedly break, breakout seasons that introduce us to the next wave of stars and, of course, memorable games that make us remember exactly where we were at when they happened.
As great as some of these memories are though, even the best of athletes stake claim to stats they'd rather not be reminded of—and these are just a few of them.
Begin Slideshow

»
There have been plenty of terrible looking free throw attempts over the years, but when talking about consistently being awful from the charity stripe, Ben Wallace holds down that record.
During his 16 years in the NBA, 'Big Ben' had a career free throw percentage of 41.4 percent, which was lowest in league history.
I'm not the greatest shooter ever, but I'd like to think even I'd sink more than at least half of my attempts in over a decade and a half.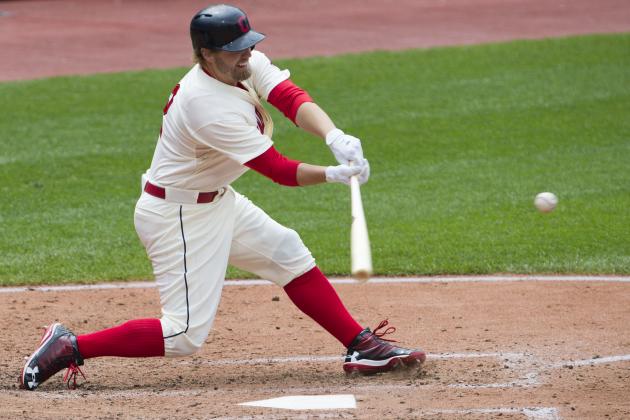 Jason Miller/Getty Images

I was originally going to put Geoff Jenkins on here for his performance in a game in 2004 where the former slugger went 0-7 with six strikeouts—tying five other guys to fan that many times in a single game—but found Mark Reynolds' feat to be even more impressive.
The current Indians power hitter, Reynolds doesn't just hold the MLB record for most whiffs in a season, but also has three of the top five spots on the list.
At least he's providing a nice breeze to the pitcher on those hot summer days.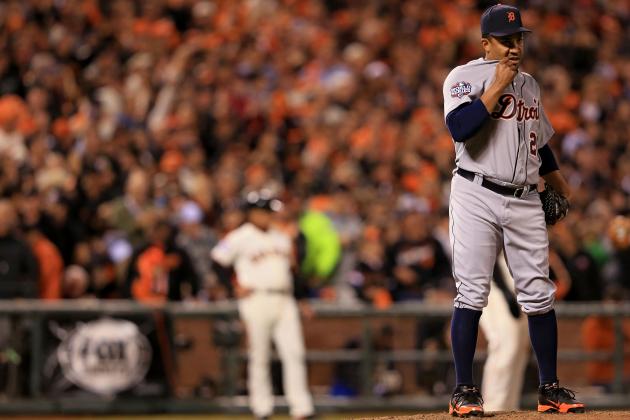 Doug Pensinger/Getty Images

I mentioned Octavio Dotel in my article a few months ago about the guys who have played for seemingly every pro franchise, so I had to recognize him again here.
It's great job security for the 39-year-old relief pitcher to know he'll play for a team each season, but it can't feel good knowing that he has to go through the headache of packing and moving every offseason either.
For him being remembered purely for his many different zip codes, Dotel holds a record that I'd imagine few other guys would enjoy.
He may have changed his name from Ron Artest to Metta World Peace a few years back, but anyone who saw the fight he had in the stands with a fan during a 2004 game knows that he did anything but keep the peace.
For his efforts, World Peace was suspended indefinitely, which ultimately came to 73 regular season games and 13 playoff contests, going down as the longest non-drug related slap on the wrist in NBA history.
At least he and the dude who provoked the damn thing are friends now.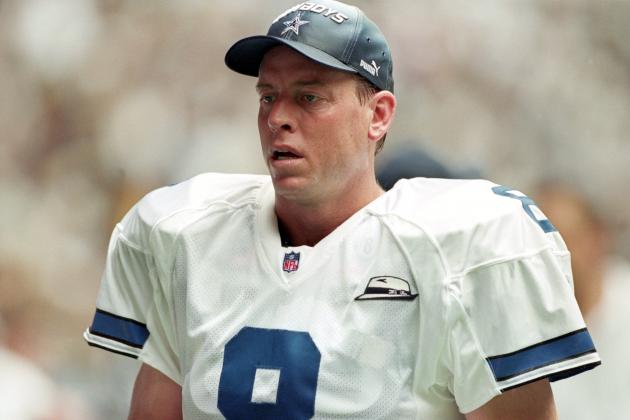 Ronald Martinez/Getty Images

He may annoy us with his bland and monotone voice on air now, but during his playing career, Hall of Famer Troy Aikman could absolutely ball.
With three Super Bowl titles to his credit, he was one of the best signal-callers in the game throughout the '90s.
Setting an NFL record by losing his first 11 games in 1989, one probably wouldn't have thought it would have gone as well as it did for Aikman.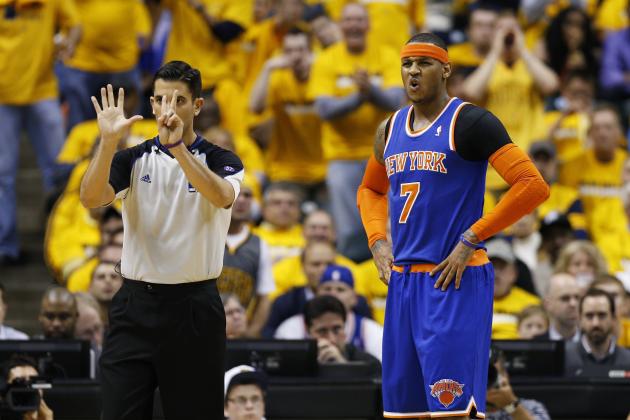 Joe Robbins/Getty Images

When NBA fans think about who the top players in the game are, Carmelo Anthony's name often gets tossed around.
The Knicks forward might not flash his defensive prowess at all, but dude can seriously light it up when it comes to scoring.
One of the major knocks on Melo though? Zero titles.
That can be easily traced to his 23-41 career postseason record, which, before these past playoffs, had him atop the list of worst winning percentages in NBA history (minimum 50 games).
He's since dropped to third all-time with New York's 6-6 record and second-round exit this year.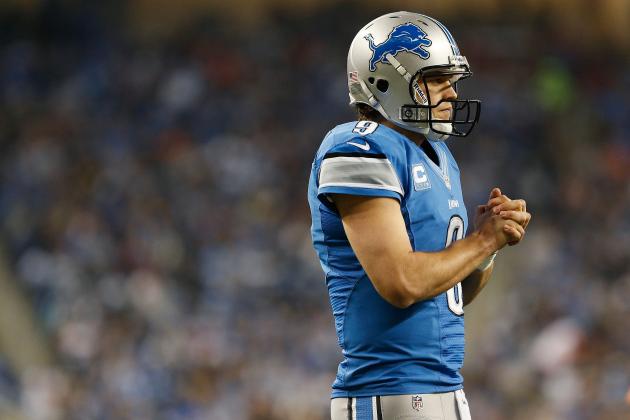 Gregory Shamus/Getty Images

Don't get me wrong, I really think Matt Stafford is a good quarterback—though I did get burned having him as my "Keeper" in my fantasy league last year.
But after the former No. 1 overall pick signed a monster extension last week, it was only natural for people to wonder if he was worth the money.
He may have had a breakout 2011 season and definitely has the skills to be a Pro Bowl-caliber player, but until he improves on his 1-23 record against winning teams in his career, he'll continue to get bashed.
Getty Images/Getty Images

Former NBA point guard Tim Hardaway may have been the king of the "killer crossover," but on a certain night in 1991, he was just an absolute points killer—as in, he struggled to get his.
Setting an NBA-record by going 0-17 (minimum 10 shots) from the floor, Hardaway was only able to muster up two measly points (both from the free throw line).
All wasn't lost though, as he did dish out 13 assists while his Warriors won in overtime.
George Rose/Getty Images

Most NFL quarterbacks are judged by one thing to define their legacy: Super Bowl rings.
And although former Bills quarterback Jim Kelly was inducted into the Hall of Fame in 2002, he's probably still kicking himself for never winning himself one.
Sure, Kelly can hang his helmet on the fact he led the Bills to four straight big games in the early '90s, but holding the record for most career Super Bowl losses must only add to the sting of always being the bridesmaid and never being the bride.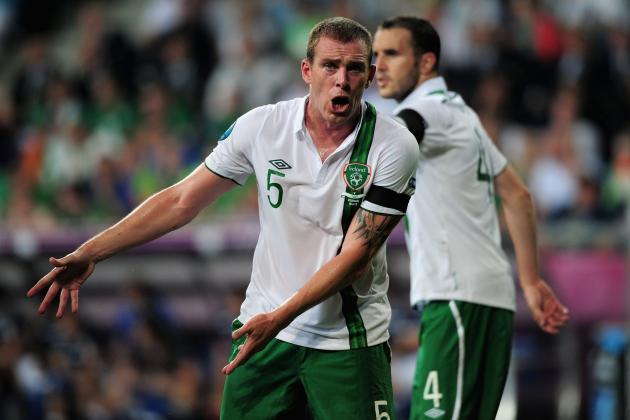 Jamie McDonald/Getty Images

As the former captain and one of Ireland's best players throughout his career, you wouldn't think that center back Richard Dunne would fall under these two miserable categories.
The point of soccer is to deny the other team from scoring, right?
Well as good as Dunne's been in his career, he's actually given the other team 10 freebies while playing in the Premier League for clubs like Everton, Manchester City, Aston Villa and now Queens Park Rangers.
That's pretty bad, but then consider he's also been sent off a tied-record eight times and it makes things even worse for the guy.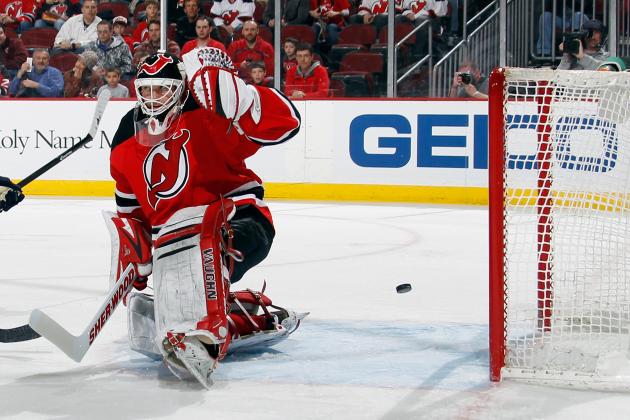 Bruce Bennett/Getty Images

With 21 seasons under his belt, New Jersey Devils goalie, Martin Brodeur, naturally has plenty of career accomplishments to call his own.
He's the NHL's winningest goaltender with 669, has won three Stanley Cup titles and collected a ton of individual awards.
But with all those wins and accolades, Brodeur has also lost more games than anyone else that has defended the net, losing a record 380.
Expected to play another season, I'm sure he'll add to that inflated number this upcoming year, too.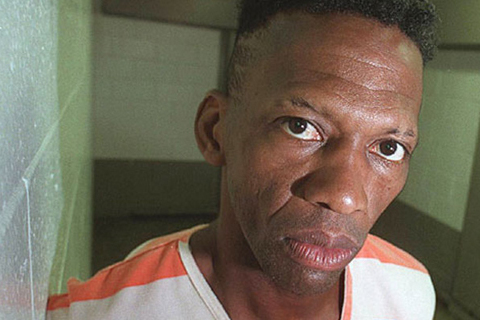 Image via Alan Youngblood, The (Ocala, Fla. ) Star-Banner
Sure, there have been really dumb athlete arrests over the years, but former NBA player 'Fast' Eddie Johnson has proven to be the most idiotic of athletes to be put in a cop cruiser, as he's been cuffed over 100 times in his life.
As a guy who spent 10 years in the league and actually averaged more than 15 points per game during his career, the rise and fall of his life has been well-documented.
I'm guessing that this is one record he probably isn't too fond of holding.
After a couple disqualifications during the 2000 Olympics left him as the only swimmer in his particular heat, Equatorial Guinea swimmer, Eric Moussambani, was suddenly on the big stage.
He didn't disappoint, as he set a new world record—except it's not one he was probably looking for.
With the worst form in the history or professional swimmers, Moussambani paddled his way to the lowest 100-meter time in Olympic history, 1:52.72, which more than doubled the world record and even surpassed the 200-meter world's fastest time.
On a positive note, he became a cult hero and did set a Equatoguinean national record.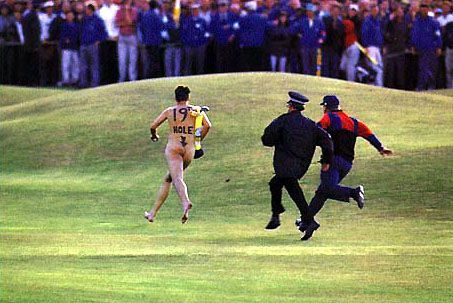 Image via thestreaker.org.uk
Kevin Na came close to beating this record a few years ago, but unfortunately for former golfer Ray Ainsley, his 15-over par on a hole still stands—though the PGA didn't start recording individual hole scores until 1983.
After shanking his ball into a stream in front of the green during the 1938 U.S. Open (check Miscellaneous), Ainsley was so stubborn in not taking a drop that he actually swiped at the ball numerous times, finally ending up with his final score of 19—which still remains as the highest score for a hole in U.S. Open history.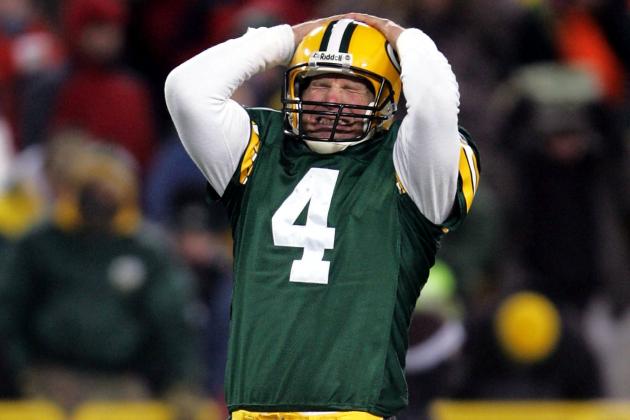 Jeff Gross/Getty Images

Based on his numerous records and team success, it's not completely out of the question to think that Brett Favre was a top-three quarterback in NFL history.
Though no one had more touchdowns in the history of the league, Favre left the game with some other records to his name—most notably the most career interceptions and fumbles.
The 'Ol Gunslinger' may have tossed a ton of TD passes, but he hurt his team just as much with so many turnovers, too.