15 Things in Sports We Pretend to Care About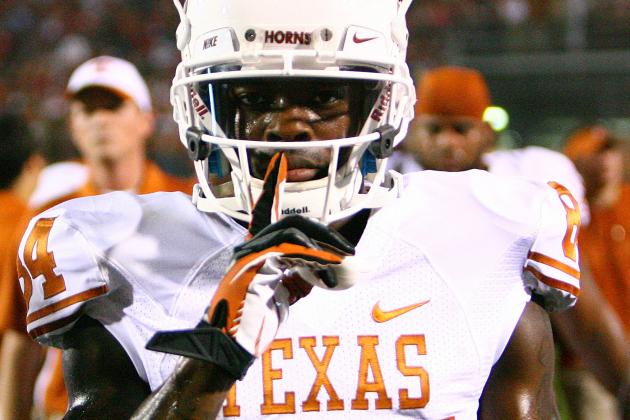 Spruce Derden-USA TODAY Sports

As sports fans, we sacrifice countless hours arguing about why our team is the best or how no one compares to the starting guard on our hometown team.
But then there are those things that seem to irk us for no reason.
After finding ourselves yelling at the TV on more than just a few occasions, we figured not everything in sports should get a rise out of us.
That's why we're giving you the things that really don't get us that mad, excited or passionate once we stop to think about them.
Begin Slideshow

»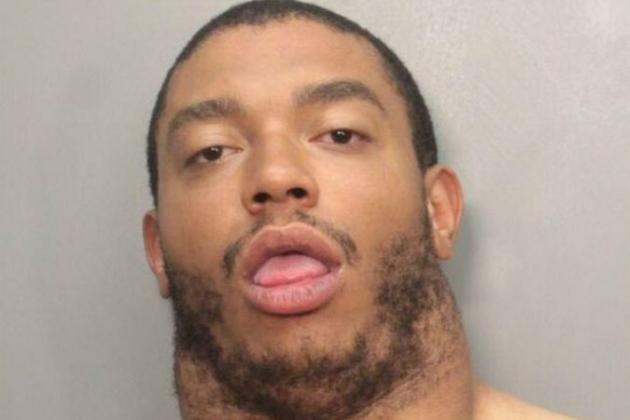 Image via Miami-Dade Corrections
Fans are envious of athletes for a variety reasons.
They play a sport for a living.
Make millions of dollars to do it—most of the time.
And they are boneheaded enough to throw it away by overspending or getting arrested for something completely idiotic.
While it hurts to see your team's starting quarterback in a jail cell rather than inside a huddle, there's no use in complaining about it, because there's ultimately nothing we can do.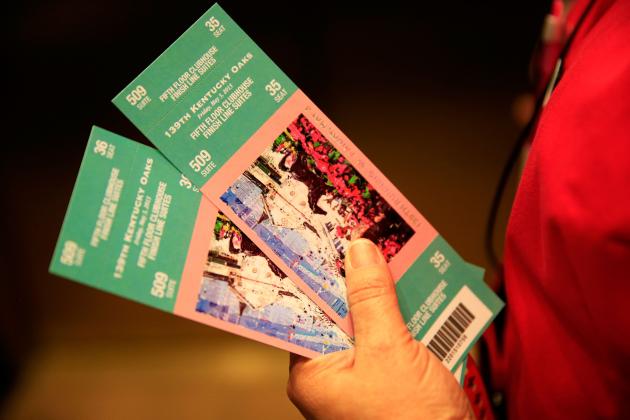 Jamie Squire/Getty Images

We all know that the price of seeing a game in person is absolutely ludicrous these days, but based off some of the attendance numbers for sports like football, even the crappiest of teams are getting more than 50,000 out to see them get blown out.
Say what you want about deep-pocket owners taking advantage of us all by knocking up prices on tickets and concessions, but they know as well as we all do that we won't stop coming through turnstiles anytime soon.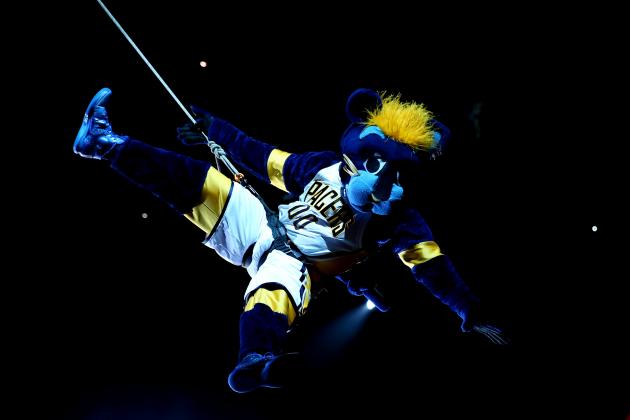 Ronald Martinez/Getty Images

We're not sure what mascots really bring to a sporting event anymore, but we do know one thing—they aren't going away anytime soon.
Invented as a comical way to get the crowd involved—while also entertaining the youngsters—mascots might be annoying as hell when they come down your aisle and rub your head, but just remember that as much as your 28-year-old-self hates them, the kid in you used to laugh at their stunts.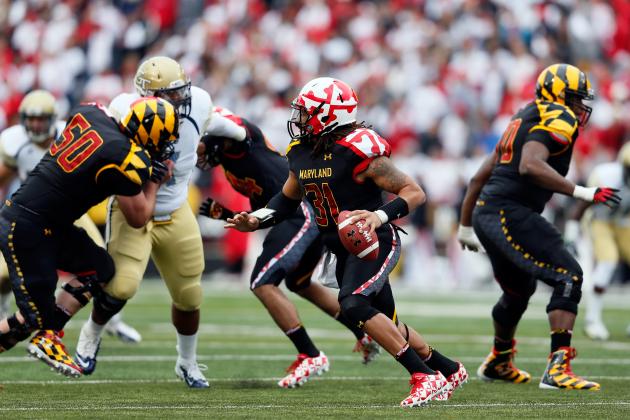 Rob Carr/Getty Images

No one wants to be labeled as "unstylish," but when our teams come out wearing the most hideous looking garb anyone could think of, it's pretty obvious they define the word.
We've seen some really ugly uniforms before, and while they might be hard on the eyes, we aren't surprised when we drop a cool hundo on getting one because they a limited edition item and we just have to have one.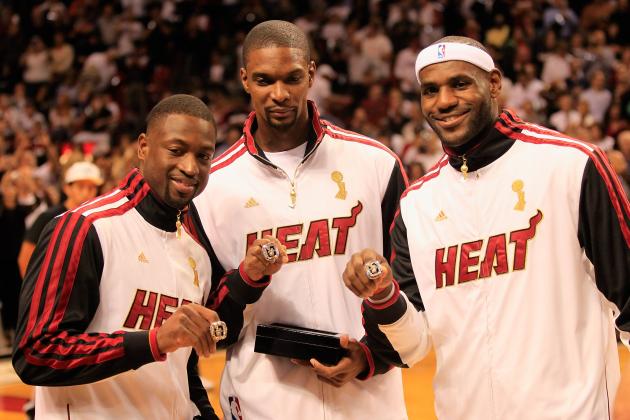 Chris Trotman/Getty Images

The picture for this slide might be a bit premature—especially after seeing the Heat get run out of the gym in Game 3—but the fact is, Miami's been to three-straight NBA Finals, playing the role of favorite in each one of them.
Are dynasties good for the sport, or do they put a damper on things when outcomes are too predictable?
There are varying opinions, but one thing's for sure, whether LeBron wins the next five NBA titles, or Tom Brady hoists three more Super Bowls in the next four years, we probably don't care about them winning as much as we complain to.
The NCAA tournament gives us plenty of memorable moments, but that doesn't mean we're happy to see them happen all the time.
Considering that over eight million people filled out brackets for this year's tourney on ESPN.com, there are obviously people who only watch games because they want to win some cold hard cash.
But we bet that your girlfriend, parents or even yourself, don't really care too much about who stands at the podium after seeing your Final Four picks ousted within the first weekend of the tournament.
Go ahead and fake it all you want, but unless you have a dog in the fight, most of the time you won't have much interest.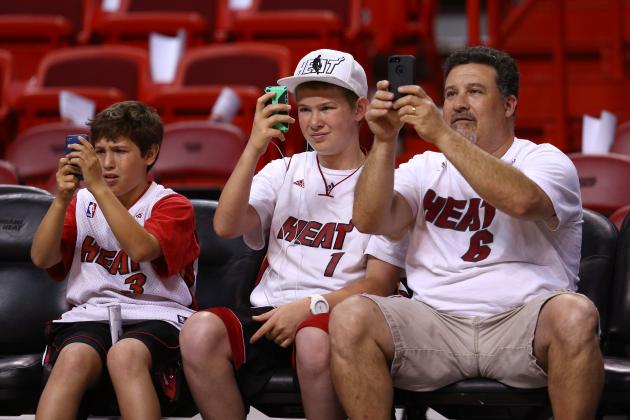 Streeter Lecka/Getty Images
We're guessing this was taken in the third quarter of a playoff game.
As someone who grew up in Cleveland and has endured a long lineage of poor seasons and even worse sports memories, it's easy to crap on the fans who only show up when things are going well.
While we can complain about how no one cared about the Pats before Brady and Belichick were there, or why we can't fathom Heat fans continuing to show up late to games, it should only show you how big of a sports fan you are in comparison to others.
If you're willing to go shirtless for a team in the dead of winter on the East Coast—regardless of where they sit in the standings—than you have what it takes to call yourself a true fan.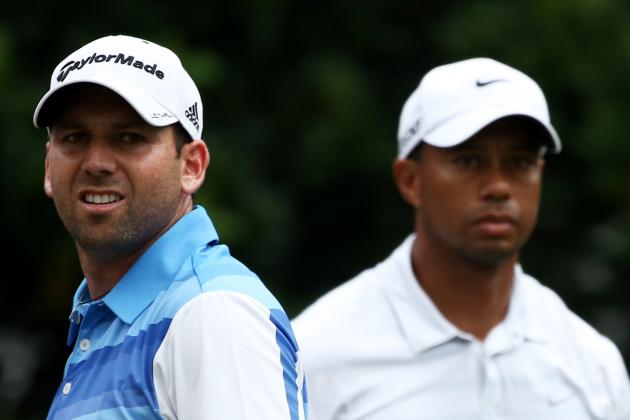 Richard Heathcote/Getty Images

While it's true that part of what makes sports so intense are killer rivalries like Yankees/Red Sox, Ohio State/Michigan and UNC/Duke, but when the rivalry becomes between individuals, it takes away from the sport more than anything.
Arguing like school boys back and forth, there's nothing that can be done other than on the field of play to make it go away, so fans tend to just turn a blind eye at the bickering back and forth between guys.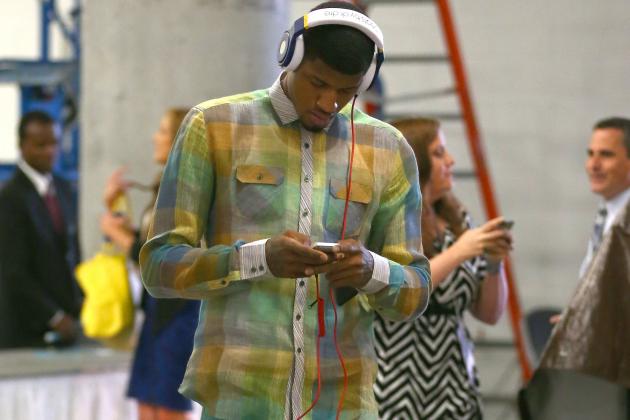 Streeter Lecka/Getty Images

Beating another team on the floor isn't quite enough anymore, is it?
NBA players feel like outdoing their fellow teammates and opponents in the postgame presser is more of a statement than leading their team to a triple-OT win sometimes.
Rocking oversized frames, buttoned-up shirts and items that could only be found in a thrift shop, these styles may be miserable to look at, but they're hopefully nothing we'll be seeing in your closet anytime soon.
While it's true that there are people out there who die at the chance of catching a liner with their bare hands, the majority of fans don't leave a baseball game upset sad they didn't snag one.
Go ahead and continue bringing your gloves and finding alternate ways of catching one, but at this point in any of our lives, it shouldn't be the one reason for going to a baseball game.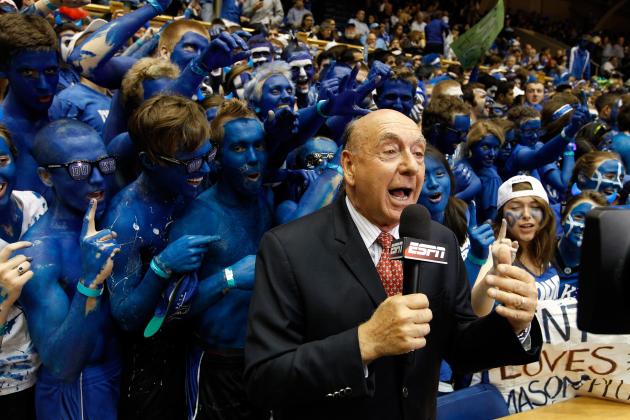 Streeter Lecka/Getty Images

Every single sport has them, yet we continue to turn the volume up on our TVs in order to capture the most exciting sporting events.
Guys like Joe Buck and Troy Aikman might be boring.
Dick Vitale and Gus Johnson a bit too loud.
But no matter how much we waste our breath dissing them, there's nothing bad commentators can do to take away the beauty from the game we're watching.
Sure, ask any Green Bay fan how they feel about last year's horrific decision to let the final play against the Seahawks stand, and they'll shake their head in disgust.
But with both team's making the playoffs, that game didn't change much about either teams' season.
While it's easy to get caught up in the moment of a missed call by umps and refs that day, we usually find it easier to forget as time goes on.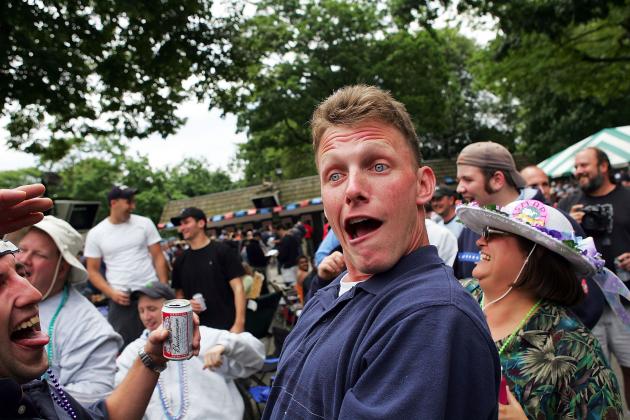 Ezra Shaw/Getty Images

When it comes to experiencing a sporting event, there are very few things that ruin a trip to the stadium as much as getting stuck in the same section as a guy who thinks it's damn dollar beer night.
Although no one wants to have their daughter thrown up on, most of the time it's simple to just tone out the drunkard and carry on with watching the game.
As for owners, remember that they're just billionaire nerds, who happened to get lucky by overtaking their family business or developing something in the tech world to score them serious dough.
We hate to see them cry about everything that happens when their team plays, but do you really hate a guy like Mark Cuban for it?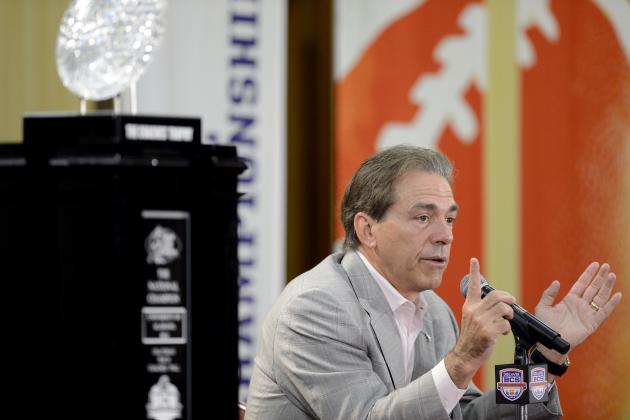 USA TODAY Sports

There are very few people here right now that fully understand the BCS and how team's are accurately ranked to determine the right to play in the national title game.
For that reason, we all hate the damn thing, but because we can't even explain it to anyone else, there's no real use in trying to show how much we really hate it.
Thankfully, the NCAA is switching to a playoff system in 2014, so all the BCS headaches will end soon.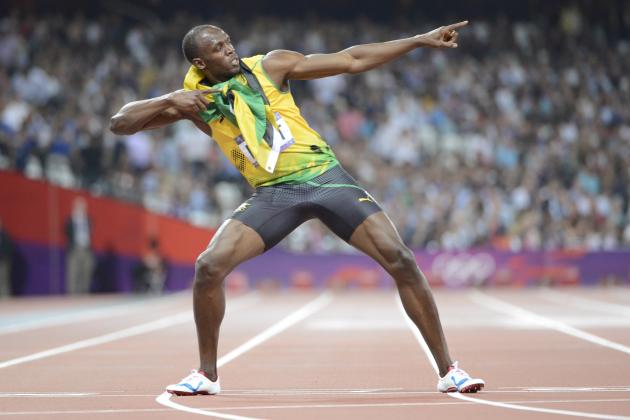 Robert Deutsch-USA TODAY

Every fan seems to either love or hate the word "swagger."
Most of us know that it means to be overly confident in thyself, popping a jersey after a game-winner, strolling into the arena all dapped up in expensive shades or being as narcissistic as possible.
As much as we like to complain about whether an athlete has it or not though, does it really make you lose sleep?
We certainly hope not.