Ranking the 10 Most Dominant Seasons in Sprint Cup History
Jason Smith/Getty Images
Jimmie Johnson's 2007 championship was reminiscent of Jeff Gordon's second and third title runs.
Although fans get the biggest thrills out of the seasons where the championship is decided at the last minute—where everything is neck-and-neck and the fans are on the edge of their seats—something about those championship runs where a driver proceeds to destroy the competition resonates with NASCAR fans.
Those championship seasons where a driver clinches the title before the end of the season have been lambasted more than once; however, when you see a driver take the competition to the woodshed, you are able to see that driver's talent come out in full swing.
Here's a look at some of the most dominant seasons we have ever seen in Sprint Cup history.
Begin Slideshow

»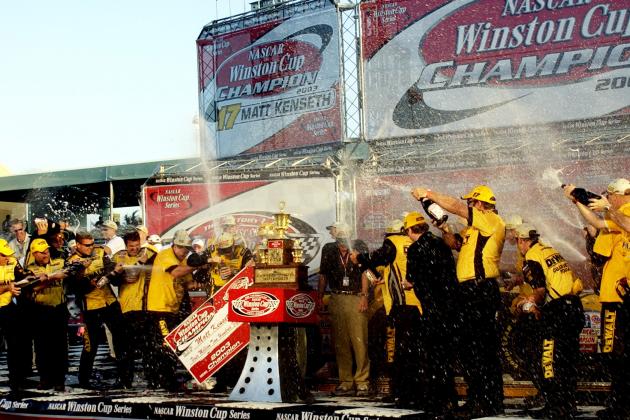 A. Messerschmidt/Getty Images

As quiet as Matt Kenseth was, nobody had him pegged to win a championship so soon.
Sure, he had a ton of talent and the backing to prove it. But he just didn't make as much noise as Jeff Gordon, Bobby Labonte or Tony Stewart. He wasn't an enigmatic personality. He was just a quiet guy from Wisconsin who happened to drive some of the best Fords in NASCAR.
Yet after winning five races in 2002, people began to pay him notice in 2003. He pulled off a win at Las Vegas in the third race and took the points lead after Atlanta, but he still didn't cause too big of a ruckus.
Yet consistency is key, and he continued to reel in top-10 finishes. His points lead began to grow as he continued to pull off good finishes, and despite having one win during the season, his point lead grew.
He clinched the championship in the next-to-last race at Rockingham, and although he blew up and finished last the next week, his one win, 11 top-fives and 25 top-10s were enough to get the job done. His 90-point win margin over Jimmie Johnson didn't speak for how strong his season was.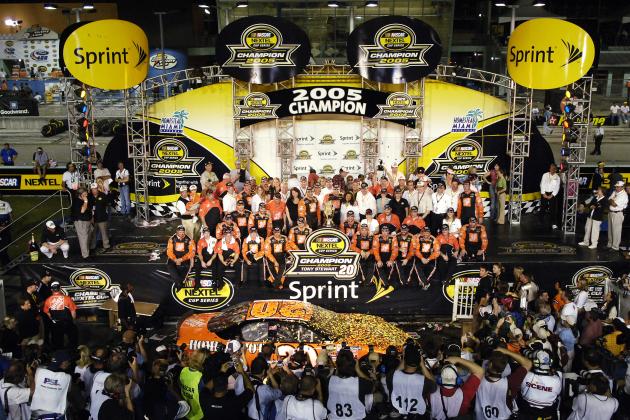 Rusty Jarrett/Getty Images

Tony Stewart's second championship was one of the more defining seasons of his Cup career. Without the controversy of his 2002 championship run, his 2005 season saw the consistency and talent that only Stewart could show.
Beginning with the 2005 Daytona 500, he led the most laps during the event before fading back and finishing in the top 10. That run seemed to sum up his early 2005 season with strong runs and finishes but zero wins.
Yet after touching on a key setup at a Michigan test, he began to set the field on fire when he won at Sonoma, Daytona, New Hampshire, Indianapolis and Watkins Glen.
After winning those events, he still continued to place well, and despite one slip during the Chase when he crashed at Charlotte, he ended up winning the title by 35 points over Greg Biffle with his five wins, 17 top-fives and 25 top-10s.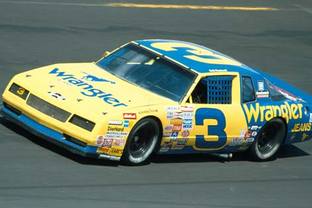 1987 proved to be the pinnacle of Dale Earnhardt's career.
In what was his last season under the blue-and-yellow Wrangler colors, Earnhardt muscled his way to the front with 11 wins in 29 starts, along with 21 top-fives and 24 top-10s.
After a fifth-place run in the Daytona 500, he won the next week at Rockingham and took the points lead. He never relinquished the lead for the rest of the season and took his third championship.
He never had another season as strong as his '87 season, yet he was still able to chalk up four more championships before losing his life in the 2001 Daytona 500.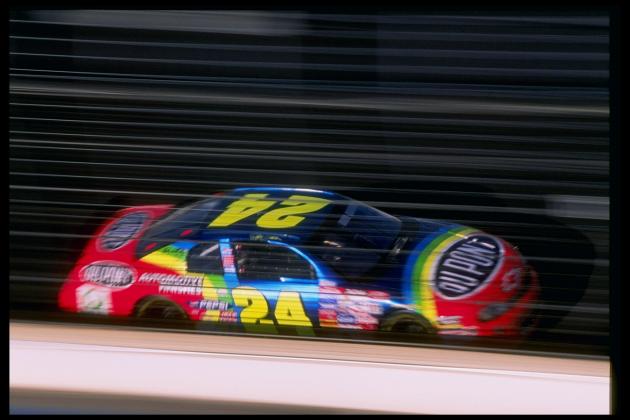 David Taylor/Getty Images

Jeff Gordon's second championship season started off with a bang as he went two for two, winning the season-opening Daytona 500 and again the next week at Rockingham. After a fourth-place run at Richmond, he lost an engine and placed 42nd at Atlanta.
Yet just a few weeks later, he won at Bristol and Martinsville in the seventh and eighth races of the season. He won six more times during the season including the Coca-Cola 600 at Charlotte.
Overall, he won 10 races, 22 top-fives and 23 top-10s, and clinched his second Cup championship.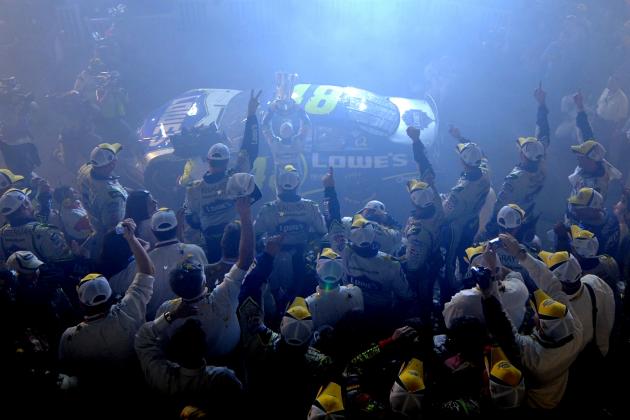 Rusty Jarrett/Getty Images

Jimmie Johnson's second championship in 2007 paralleled teammate Jeff Gordon's 1997 championship in many ways. Aside from the fact that this was his second championship, he also won 10 times. However, he had trouble keeping ahead of Gordon, as the No. 24 set a modern-era record with 30 top-10s in 36 starts.
Johnson crashed out of the Daytona 500, yet with a win in the third race of the season at Las Vegas, he backed it up with another win at Atlanta the next week. Two weeks later, he won again at Martinsville in the second race for the Car of Tomorrow.
Overall, Johnson won 10 times with 20 top-fives and 24 top-10s on his way to his second of five championships.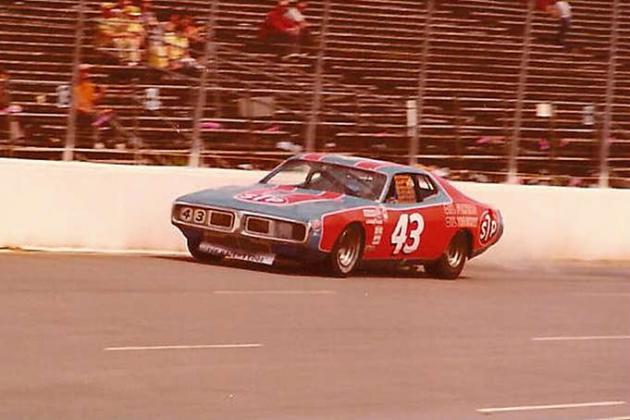 No driver has been more dominant in NASCAR than Richard Petty. With seven championships, seven Daytona 500s and 200 wins, Petty is the undisputed "King of NASCAR."
In what was his third-most dominant performance, Petty's 1975 season was a blowout, as he won in the third race of the season at Richmond and repeated again at Bristol.
He would then win at Atlanta and North Wilkesboro afterward. He took his sixth championship that year by winning 13 times with 21 top-fives and 24 top-10s.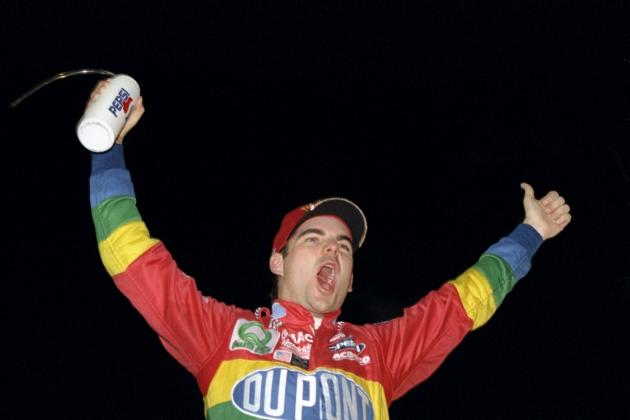 David Taylor/Getty Images

1998 was Jeff Gordon's most dominant year. With 13 wins, 26 top-fives and 28 top-10s in 33 starts, Gordon solidified that the late '90s were his and his alone.
Gordon began the year with a 16th-place finish in the Daytona 500 and followed that up with a win at Rockingham the next week. He wouldn't win again until Bristol, but after winning the Coca-Cola 600, he took the points lead.
He lost it two weeks later, but after winning at Sonoma, he took it back and held on to it. Gordon won his third of four championships in 1998, marking the fourth Hendrick championship in a row.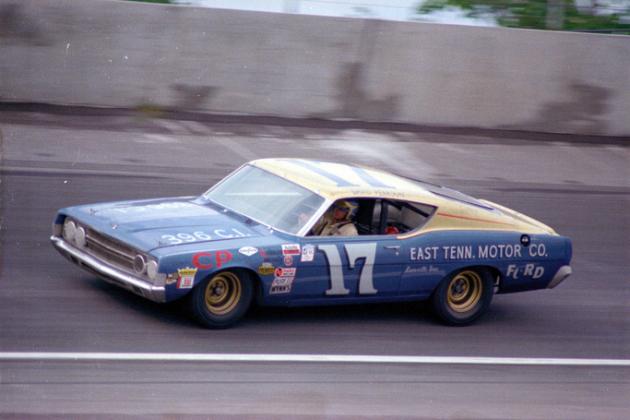 David Pearson, "The Silver Fox," didn't have the championship total of his biggest and most respected rival Richard Petty, but with 105 wins, he was a thorn in Petty's side.
Pearson was a three-time champion, and his 1968 title run was the most dominant of his career even though he only missed one race (in actuality, he was disqualified at Beltsville late in the season).
He took his first win of the season at Bristol and won again at Richmond. It was a month before he would win at North Wilkesboro, and not long after that, he won at Weaverville.
In 48 starts, Pearson won 16 times, with 36 top-fives and 38 top-10s. His second of three championships proved to the world that he could go toe-to-toe with the best, which helped to solidify him as a legend.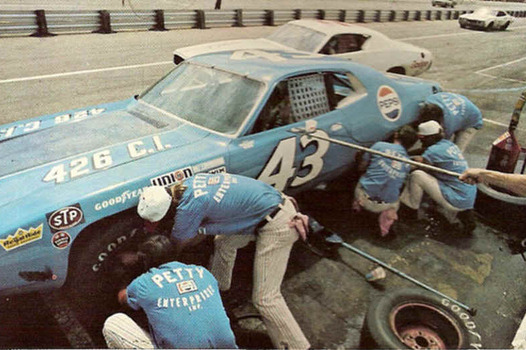 Richard Petty's first win in 1971 was at the Daytona 500 just three weeks into the new season. He followed that up with a win at Richmond two weeks later and reeled off two more wins at Rockingham and Hickory.
He proceeded to win 21 times in 46 starts, including five straight wins at Malta, Islip, Trenton, Nashville and Atlanta. He would place in the top five 38 times and in the top 10 41 times. He clinched his third championship despite missing two races.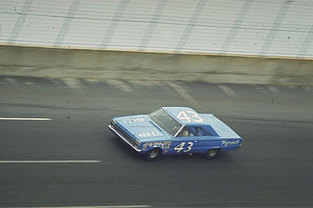 1967 was the sort of season that NASCAR fans are bound to talk about for as long as the sport exists. In this day and age, with the level of competition being the way it is, it is a fact that we will never see another 27-win season like Richard Petty's 1967 championship season.
Petty's Petty-blue Plymouth started off the 1967 season with a win at Augusta. He won again at Weaverville a month later and went on to amass 25 more wins, including a whopping 10 straight victories.
Although he only competed in 48 of the 49 races, he went on to earn 38 top-fives and 40 top-10s. Had he not had eight DNFs, there is no telling whether or not there would be extra wins or top 10s to that total.
1967 was Petty's second championship season.