Roman Reigns: 7 Fun Facts About The Shield's Enforcer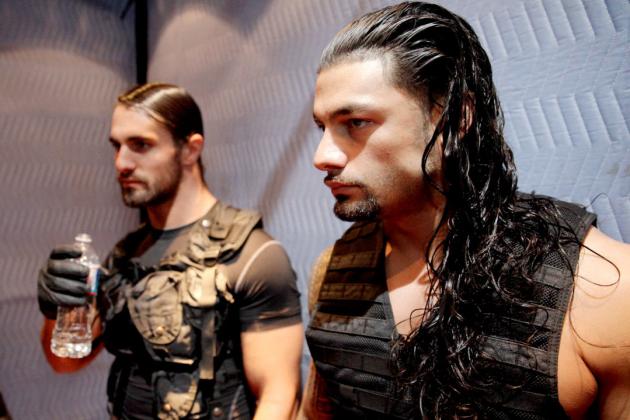 Roman Reigns has established himself as the heavy hitter in the WWE's newest faction, The Shield. Photo Courtesy of WWE.com
The Shield has taken the WWE Universe by storm. Not only have they laid waste to all that oppose their unique brand of justice, but they have captivated the minds of WWE fans everywhere.
Because of this, the WWE Fun Facts series will showcase each member of The Shield in the coming weeks, focusing on where these Superstars have been, what they've done and how they ended up where they are today.
First up; Roman Reigns, the seemingly unstoppable enforcer of the WWE's latest and greatest stable.
So, without further ado, here's the first installment of WWE Fun Facts: The Shield.
Begin Slideshow

»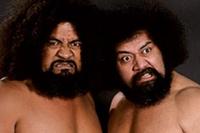 The Wild Samoans are just two members of a huge wrestling family. Photo Courtesy of WWE.com
While Roman Reigns might not sound like a name full of wrestling history and heritage, his real name, Leati Joseph Anoa'i, certainly does.
Reigns is a member of one of the largest professional wrestling families ever. The Anoa'i family is made up of a whole bunch of professional wrestlers, including huge names such as: The Wild Samoans, The Rock, Peter Maivia, Yokozuna, Umaga, Rikishi, The Usos and former member of 3-Minute Warning, Rosey.
Reigns, along with his brother Matt "Rosey" Anoa'i, are sons of Sika, one of the Wild Samoans.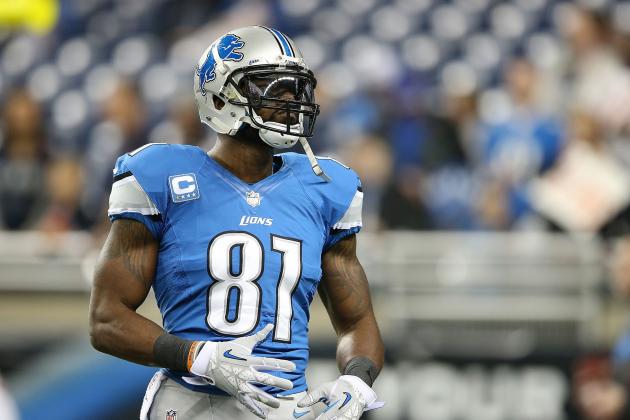 Leon Halip/Getty Images
Calvin Johnson, also known as Megatron, shared the field at Georgia Tech with Roman Reigns.
The Shield is easily one of the most dominant groups to walk down the WWE ramp for some time. All three members are exceptionally talented young Superstars who all bring their own unique elements to the group that truly makes them a formidable team.
Dean Ambrose and Seth Rollins are great teammates, but they aren't the greatest teammates Reigns has ever had.
As a member of the Georgia Tech Yellow Jackets football team from 2004 to 2006, Reigns, then Joe Anoa'i, was playing defensive tackle for Chan Gailey's Yellow Jackets. While Anoa'i was tearing down running backs behind the line of scrimmage, bigger things were happening on the Yellow Jackets offense. A young player by the name of Calvin Johnson, now known as Megatron, was stymying defenses around the ACC. Johnson would go on to become one of the best young receivers in the NFL for the Detroit Lions.
Anoa'i shared the gridiron with another star when we was signed by the Minnesota Vikings for a short time in 2007, the same year that the Vikes drafted Adrian Peterson.
While Rollins and Ambrose are certainly good teammates, imagine if Reigns took to the ring with Megatron and All Day AP.
Speaking of Joe Anoa'i, the football player...
Anoa'i wasn't just another football player turned professional wrestler. In high school and college, Anoa'i was known for being a ruthless, dominant player on the defensive line.
Coming out of Escambia High School in Pensacola, Florida, Anoa'i was rated the 80th-best player in Florida, was awarded second-team All-State honors and was even named the High School Defensive Player of the Year by Florida media.
As a member of the Georgia Tech Yellow Jackets, Anoa'i was a three-year starter and the defensive captain. He put up over 29 tackles for loss, 13th-best in school history, and 12 sacks in his career, which is the 14th-most in Georgia Tech history.
Reigns wasn't selected in the 2007 NFL draft, but he was later signed by the Minnesota Vikings. After little playing time he signed a contract with the Edmonton Eskimos and joined their practice team.
Reigns was able to bring his raw athletic ability and ferocity into the WWE's squared circle, but not before he had a very solid career on the gridiron.
A lot of guys have had good debut matches, but how many guys can say that they did something in their debuts that The Undertaker, Stone Cold, The Rock and Shawn Michaels couldn't do in their first match?
Not many. As of TLC, there are at least three; Roman Reigns, Dean Ambrose and Seth Rollins did something all those legends couldn't. They earned a 4.5 star rating from Dave Meltzer's Wrestling Observer Newsletter.
Reign's first official match was a doozy. The Shield and Team Hell No with Ryback pulled out all the stops and earned The Shield an impressive debut victory and a 4.5-star match on their way to becoming three of the biggest Superstars in the WWE.
Before becoming the unstoppable trio known as The Shield, the hounds of justice were frequent competitors in Florida Championship Wrestling and on NXT.
As the three youngsters competed week-in and week-out on WWE developmental programming, one thing became clear; these creeps can roll.
After over 15 matches pitting these three against each other in different match types and a ton of tag team battles, another thing became clear; Roman Reigns was a monster.
In those meetings against the men that he now calls partners, Reigns never lost. Never. He took to the ring against two of the best young Superstars in the WWE and didn't drop a match.
For the one guy out of this trio that didn't have an extensive wrestling background, he didn't do too bad for himself in WWE developmental.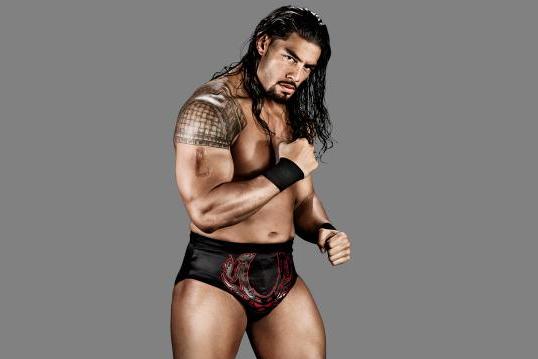 Reigns jumped right into WWE developmental when he started professional wrestling. Photo Courtesy of WWE.com
One of the most interesting things about Reigns is that, unlike most professional wrestlers, he jumped right into WWE developmental.
For example, guys like CM Punk and Daniel Bryan sharpened there skills on the independent scene for years before making the jump to WWE. Older Superstars and Divas who were coming up during the Monday Night Wars or during the Territory Era would be members of five or six organizations before they got their big break. Pretty much everyone goes through a few smaller organizations before they make it to the big show.
Roman Reigns did not.
After going undrafted in the NFL and becoming a member of the Edmonton Eskimos practice squad, Reigns apparently decided that football wasn't his calling. From there he got rolling in Florida Championship Wrestling, which would later become NXT.
Reigns has developed into an amazing young asset for the WWE without really experiencing any lower levels of wrestling.
Reigns has always been a winner, especially since he made the jump to the main roster. Photo Courtesy of WWE.com
This one will come as no surprise after seeing the other facts. Reigns has always been a winner. He was a winner on the gridiron (mostly), he had an amazing debut match, he racked up a bunch of wins against his current teammates and he jumped right into the WWE.
But seriously. Roman Reigns is a winner.
In the WWE alone, Reigns is 14-3. In NXT, he was 13-1. He wins over 71 percent of his matches, a number that would be much higher if you don't count his 26 losses during his early days in FCW.
He hasn't even lost a pay-per-view match yet!
Reigns and The Shield have come into the WWE on fire and they don't show any signs of stopping.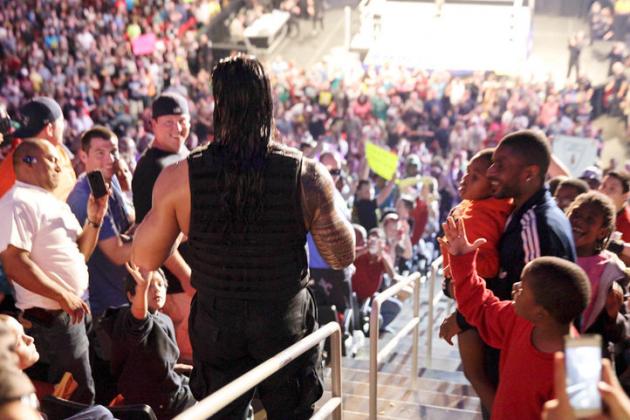 Reigns has taken the WWE by storm with the latest big thing, The Shield. Photo Courtesy of WWE.com
There you have it. Seven fun facts about The Shield's Roman Reigns.
Reigns has done it all. He comes from a huge wrestling family, he's been teammates with some amazing athletes, he's a monster on the field, he and his partners put on an insane show in their debut, he never lost to his partners in developmental, he didn't come up through any small organizations and he knows how to win.
Roman and The Shield will continue their path of destruction now that they are all WWE title holders as the WWE approaches Payback on June 16.
Enjoy fun facts about your favorite WWE Superstars? Check out the rest of the WWE Curious Facts series: Cody Rhodes, Sheamus, Chris Jericho, Triple H, The Undertaker, Randy Orton, Brock Lesnar, The Rock, CM Punk, John Cena, The Big Show, Dolph Ziggler, Daniel Bryan, Wade Barrett, Damien Sandow, Ryback, Antonio Cesaro