Athlete Superlative Awards (Mid-2013 Edition)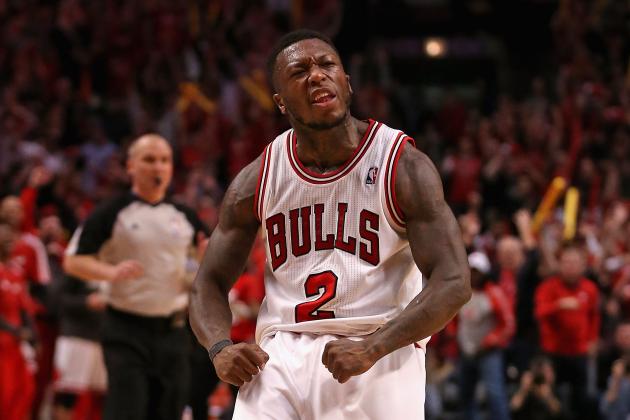 Jonathan Daniel/Getty Images

It's that time of the year again.
Some of you are graduating and moving on to the beautiful world of college, while others have just walked with their college diploma and now look forward to a glamorous life of unpaid internships and funemployment.
So while everyone's feeling all gooey and nostalgic, I figure we take a look back at the last six months or so in sports, and hand out a few well-earned awards for the athletes who made them special.
Without further ado, I give to you the athlete superlative awards for the last half year!
Begin Slideshow

»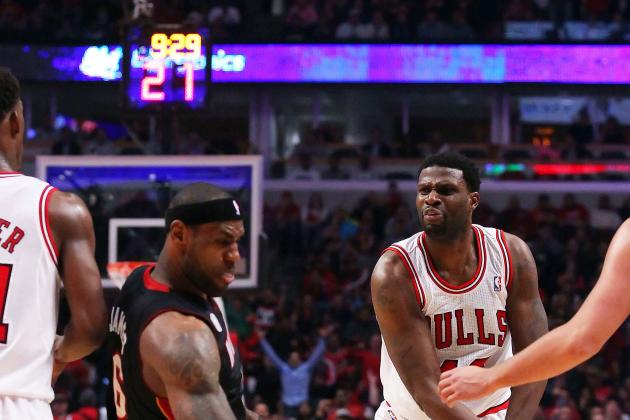 Dennis Wierzbicki-USA TODAY Spor

No touching!
After shoving LeBron James to the ground like a sibling in a shoving match, the Bulls' Nazr Mohammed wins this award with ease.
So if you drive past a field full of tipped cows, tell the responding officers the suspect is probably 6'10", wearing a Bulls jersey and was last seen being escorted from the arena to a standing ovation.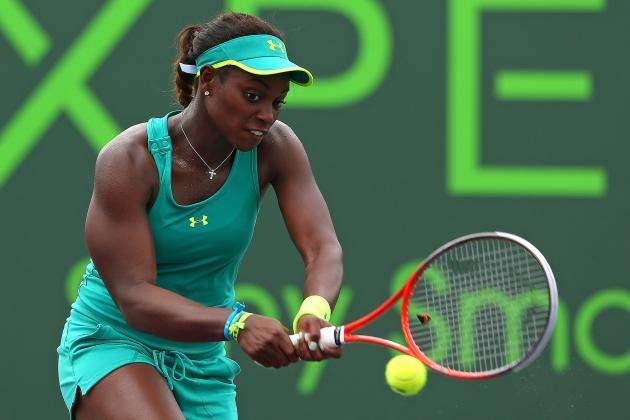 Mike Ehrmann/Getty Images

Fed up with the assumptions about her relationship with Serena Williams, Sloane Stephens unloaded on the tennis superstar in an interview with ESPN The Magazine in early May.
Stephens' rant included calling Williams out for not talking to her, not being in the same room as her and even—the TRAGEDY—unfollowing her on Twitter.
It was an unexpected reaction, but Stephens was tired of people assuming her and Williams had an amiable protege/mentor relationship.
Welp, she cleared that up.
There's funny, and then there's "Derek Holland funny."
The kid (term used loosely, the 26-year-old only looks like a teenager) has a mean bag of impressions under his belt, and we all knew that guy in high school who would kill a good Harry Caray or Ron Burgundy imitation.
I might've been that guy in high school, and would love to duel Holland in a Christopher Walken impression if he's got one in his bag.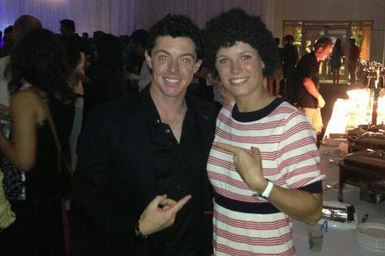 Image via @carowozniacki
Defending her title as the biggest female class clown in sports again is tennis star Caroline Wozniacki, whose controversial imitation of Serena Williams in 2012 earned her my booking as the goofiest woman on the playing field.
This time the Woz is winning because of her incredibly awkward, but increasingly adorable relationship with her boyfriend, professional golfer Rory McIlroy. The two were spotted together at a players' party before the Sony Ericsson Open in Miami, which Wozniacki attended with a curly wig.
She said she was imitating McIlroy, but she was really just stealing the show, which is the only motive of every class clown ever.
Image via WWE Active
Daniel Bryan has excellent hair—facial hair, to be specific.
The WWE wrestler started growing a lustrous crop of facial hair after challenging Oakland A's outfielder Josh Reddick to a beard-off. The competition is set to last through 2013, and the winner will be determined by fans voting on who they believe has the more beautiful face-mane.
Fortunately for Bryan, Reddick has already trimmed his beard after a poor start to this year's baseball season.
There's something to be said about a man who enters into a beard-growing competition. Any goon can sculpt up a Mohawk like Chris Andersen's—beards are the only kind of hair that involves a day-to-day battle against people asking you to get rid of it.
Keep doing your thing, Bryan. I hope those Eastern Europeans help you learn how to maximize your facial hair potential.
I can't give it to just one individual, because the entire FGCU team went to town in the dancing in the 2013 NCAA tournament.
Everyone one of them was breaking—even ballboys got involved in the dirty birding and shimmying once the team dunked its way into the Sweet 16.
Beating Georgetown and San Diego State was a fairy tale for this small, unknown team, and they danced in the most appropriate way possible—like everyone was watching.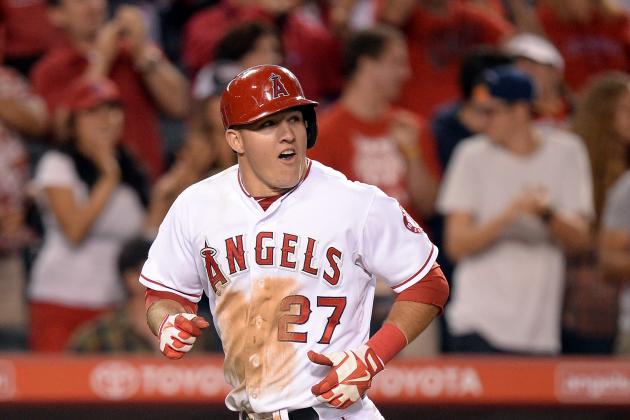 Harry How/Getty Images

Is there anything this kid cannot do?
The former AL Rookie of the Year has all but destroyed any chance of a sophomore slump in his second year in the majors.
The Los Angeles Angels outfielder is batting .297 with 34 RBI and nine home runs so far in the 2013 season. You also might've heard about him becoming the sixth player in Angels franchise history to hit the cycle on Tuesday. Yeah, that little thing.
Trout is young, determined and he has plenty of greatness ahead of him at this rate. He's the man of the hour, and he's in the early stages of proving his consistency year in and year out.
Honorable Mentions: Bryce Harper, Russell Wilson and Craig Kimbrel.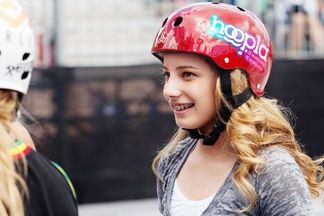 Image via ESPN
At just 12 years of age, Alana Smith became the youngest person ever to earn a medal at the Summer X Games.
Braces and all, the preteen worked over the women's skateboard park contest at the X Games in Barcelona this May, winning the silver medal for her showing.
Last year, Smith also became the second female ever to land a 540 McTwist in the history of the sport. Pretty commendable for someone three years away from a learner's permit.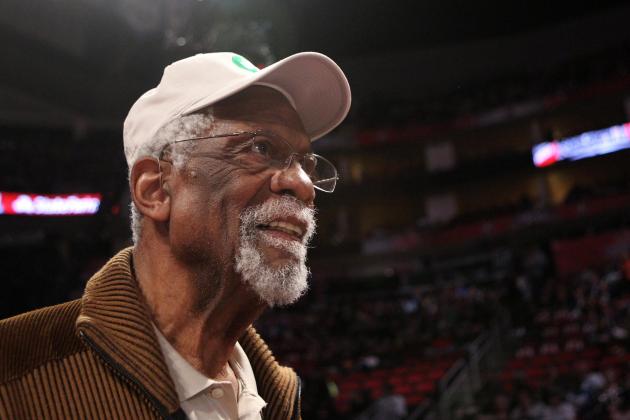 Brett Davis-USA TODAY Sports

He's Phil Jackson-approved and he looks like Morgan Freeman.
If that's not enough for America to elect Bill Russell as our president (it is in my book), consider how accustomed the 11-time NBA title winner knows is to carrying the weight of the team on his shoulders.
He's a little old for the job, so he'll probably have his vice president take on most of the responsibilities. His VP will be Rob Gronkowski, of course—because America wants a balanced party ticket/mismatched buddy-cop duo in charge of things.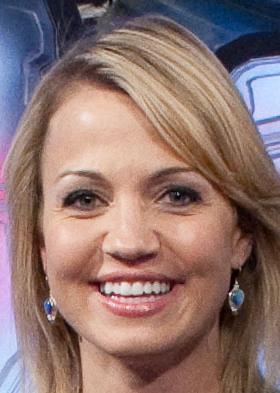 Image via ign.com
Zero percent BS. Keeps it real 24/7.
NBC Universal host Michelle Beadle knows how to play a little hardball, but she's not about to go flying off the handle.
She was recently interviewed on The Dan Patrick Show about her ongoing beef with Erin Andrews, and navigated the line of questioning with great diplomacy. She didn't say anything derogatory about Andrews, but she did say that they didn't have to be friends.
That's called "tact," and you need plenty of it if you're going to be a good leader of the free world.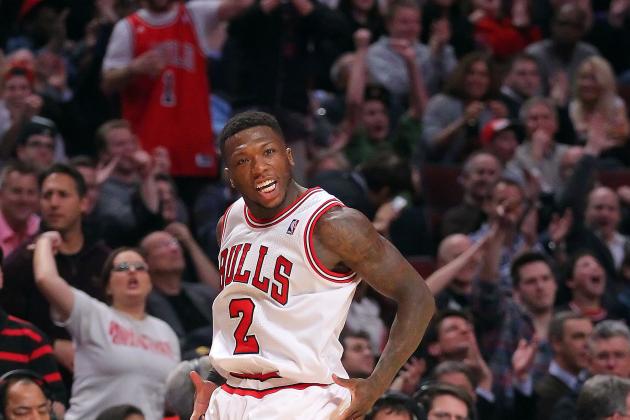 Dennis Wierzbicki-USA TODAY Spor

Nothing can keep Nate the Great from getting out there, not even a case of the flu-chunks.
Nate Robinson played his little heart out during the 2013 NBA playoffs, elevating his game to a level we rarely see from him and almost single-handedly taking the injury-riddled Chicago Bulls past the Brooklyn Nets. He played a game with the flu, vomiting on the sidelines and still managed to help the team.
Not to mention, nothing gets the Bulls pumped up like seeing Nate Robinson pulling the belt dance. That's a contribution all its own.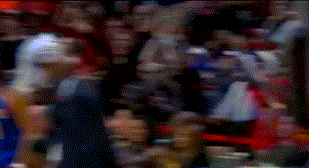 You won't find a more intense struggle face than the one on this female arm wrestler.
This is like watching someone scream a ghost out of their body, but the spirit is stuck in there sideways. Which is what I'm told effort looks like.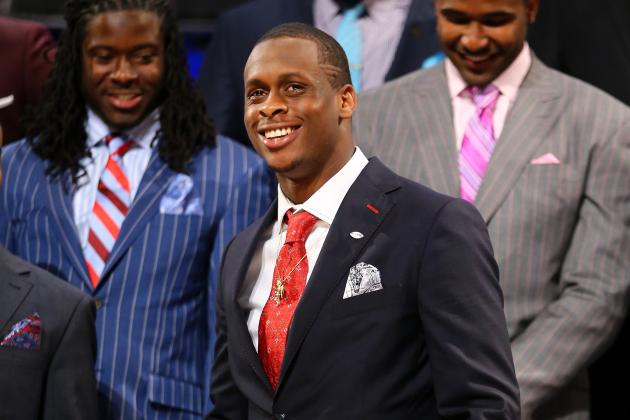 Al Bello/Getty Images

No matter what your opinion on Geno Smith is, the former West Virginia standout was looking as fresh as they come on Night 1 of the 2013 NFL draft.
Unfortunately for Smith, he never had the chance to show his suit off onstage, and his most memorable attire on the night ended up being a series of sad faces.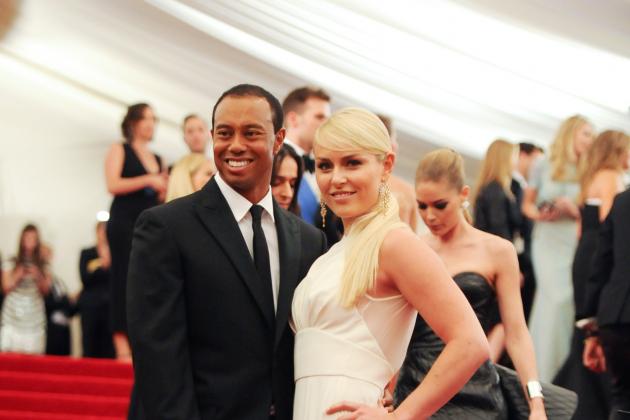 Image via WireImage
From her swimsuit work to her night attire at the Met gala, Olympic skier Lindsey Vonn always keeps it classy.
The aforementioned Met outfit she wore earlier this month has to be classiest look we've seen on her yet, although her boyfriend Tiger Woods stole most of the attention on the night. Sporting a glassy-eyed, fall-down-the-stairs look on your face will do that, I guess.
This poor woman will have a lot more than fashion to worry about now that she's stepped into the Tiger den.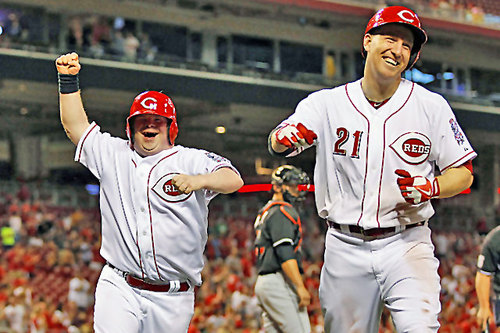 Image via @Reds
No one on this mortal plane of existence is a bigger Cincinnati Reds fan than Teddy Kremer.
The Reds batboy loves his team, and more importantly, his support actually yields results. During a game against the Miami Marlins this April, Kremer told Todd Frazier to go out there and hit him a home run.
Frazier went out there, and well, he hit a flippin' home run.
It made a Kremer the most powerful (and happiest) Reds fan in the stadium, and their celebration after the run will undoubtedly go down as one of the best things we'll see out of the 2013 baseball season.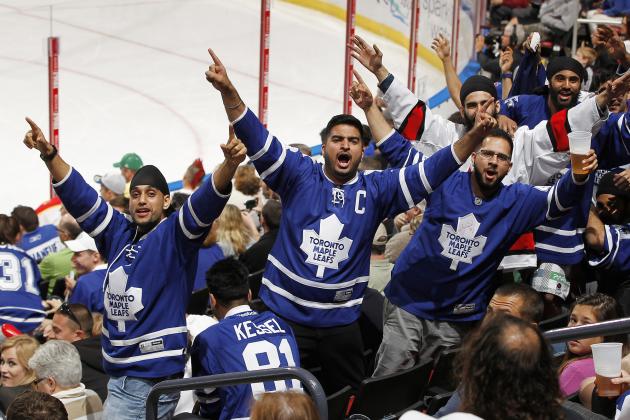 Joel Auerbach/Getty Images

You've got to give Leafs fans credit: their team came up short, but it's not for a lack of support.
Throughout the entire series against the Boston Bruins, Toronto fans went nuts and impressed the world with their craziness. They also spawned some eye-popping .GIFs with their crowd reactions.
Bravo, Toronto. You people are crazy.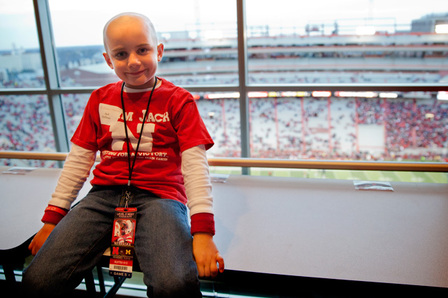 Image via The Daily Nebraskan
Jack Hoffman is the man, and that's all there is to it.
You might remember this seven-year-old scoring a touchdown at Nebraska's spring game in April. Hoffman was diagnosed with brain cancer at the age of five and has since been adopted as an official mascot/best friend to the Cornhuskers football program.
And he doesn't even have to show any teeth to have the best smile around.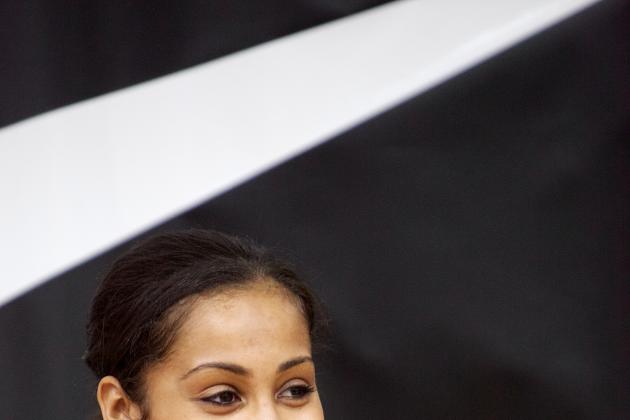 Jeff Schear/Getty Images

Former Notre Dame standout Skyler Diggins is a stunner on the court and off.
Almost as impressive as her game is this glorious set of chompers she was blessed with. The 22-year-old guard has also had plenty of reason to smile recently, considering she was drafted third overall by the Tulsa Shock in the 2013 WNBA draft, and signed a representation deal with Jay-Z's Roc Nation Sports firm.
Oh, JaVale. When will you ever stop being the most entertaining person to ever handle a basketball?
From running the wrong way on the court, to biffing dunks and generally looking like a goof, the Denver Nuggets center never fails to provide us with some of the best mental errors in sports.
That being said, McGee did stump me with an off-color riddle recently, which you can see in this video. Maybe he's pulling things together?
Doubtful.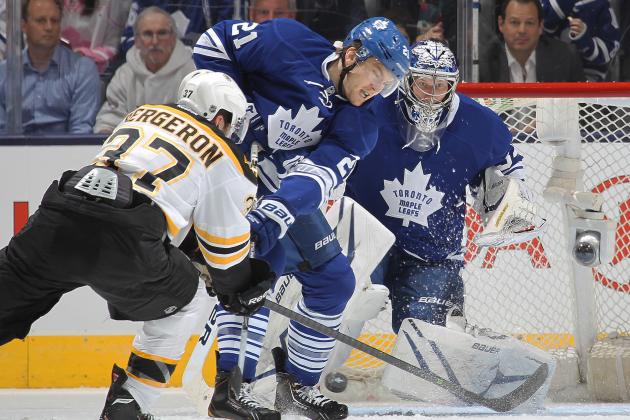 Claus Andersen/Getty Images

When the Boston Bruins needed someone to step up and help them out of Game 7 against the Leafs, Patrice Bergeron answered the call. Twice.
Bergeron's game-tying goal with 50.2 seconds in regulation forced the game into overtime, where he sealed the deal with an OT winner, edging the Leafs and advancing his team to the next level.
Is he Mr. Clutch all the time like this? No, but he put the team on his back at a time when he was needed most, and won the series. Yes, LeBron deserves credit for his game-winner against the Pacers, but that was just Game 1.
Also, it was a layup.
Honorable Mention: LeBron James, Trey Burke.