Los Angeles Lakers: Despite Loss to Spurs, Team Still Owns L.A.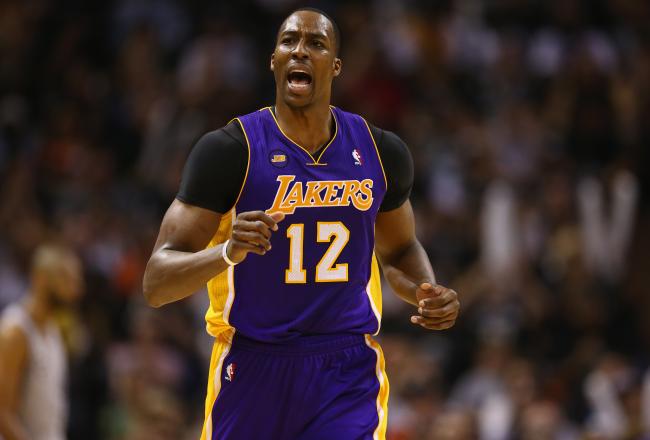 Ronald Martinez/Getty Images
The Clippers are better than the Los Angeles Lakers this season. Period.
Certainly I will get an argument from some loyal fans of the purple and gold. The realistic fans know.
Some loyal Lakers fans will tell me that this team is sleeping giant. They will tell me that Dwight Howard is going to establish himself as the next great star in Los Angeles. Fans will tell me that this teams would be just devastating if Kobe was healthy.
Fine.
The reality is that Clippers quietly put together a very impressive season. Emphasis on "quietly." The Lakers struggled for every win, and they struggled even harder to play any sort of defense.
So why are the Clippers still the Rodney Dangerfield of Los Angeles basketball teams?
I must give credit to T.J. Simers of the Los Angeles Times, who wrote a great piece about how the Clippers continue to play "second fiddle" to the Lakers. Granted, Simers did not exactly come up with this idea. Residents of Los Angeles know who owns the heart of town.
The Lakers lost to a veteran San Antonio Spurs team on April 21, and few NBA experts will be surprised if Tim Duncan and company win the series in four or five games. Meanwhile, the Clippers beat the Memphis Grizzlies to go up 1-0 in their series.
Los Angeles (on the Clippers' win): Yawn.
Don't get me wrong. There are some very loyal Clippers fans that have been through a lot of heartache over the years. They are finally getting to see some quality basketball and get excited about the prospects of the future.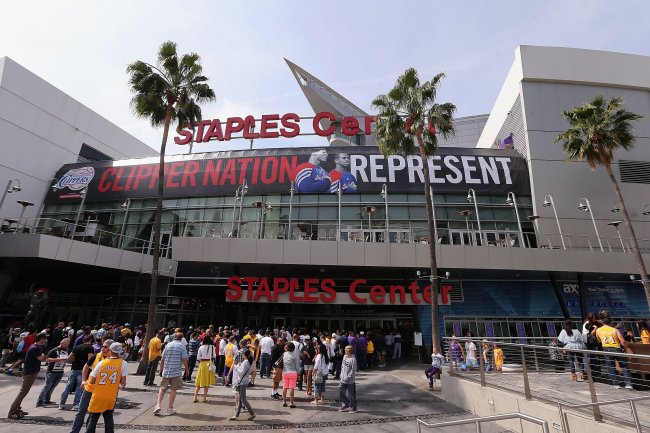 Christian Petersen/Getty Images
Being a fan of the Clippers is like being a fan of the Chicago Cubs. Loyalty doesn't buy titles.
In addition, it isn't like Los Angeles should suddenly start rooting for Blake Griffin and Chris Paul. Who do diehard sports fans despise the most? Bandwagoners. People who say they love a team but can't name any of the players.
What is it about the Lakers? Is it the titles? The regal purple? Magic Johnson? Kareem? Shaq? Kobe Bryant? The celebrities that magically appear at playoff time, even though some of them seem very disinterested and confused by the actual basketball?
Whatever it is, Simers is right. The Lakers still make most of the headlines. Granted, this season the headlines have not been about success. People love carnage just about as much as they love a success story. The Lakers have provided plenty of soap opera-like carnage this season.
When the Lakers are done with their postseason attempt in 2013, the dialogue will continue. What about Kobe's rehab? Will he return? When will he return?
Amnesty? (Don't use the "a-word.")
What about Dwight Howard? Will he re-sign? Who will come to Los Angeles and join him? What about Pau Gasol? Can we use the "a-word" with him?
Drama, drama, drama.
Meanwhile, the Clippers will keep playing, and potentially keep winning. Even if the Clippers end up in the NBA Finals, Los Angeles will still be gripped by talk of Kobe's aging body, Howard's contract and the luxury tax.
Even if the Lakers do not continue winning, they still own this town. Maybe that will change in the next few years.
This article is
What is the duplicate article?
Why is this article offensive?
Where is this article plagiarized from?
Why is this article poorly edited?

Los Angeles Lakers: Like this team?