Upcoming NBA Free Agents with Most on the Line in 2013 NBA Playoffs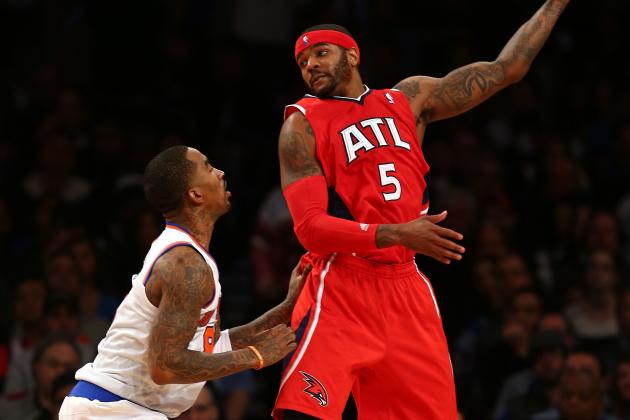 Elsa/Getty Images

The NBA playoffs are underway, and for a few select free agents-to-be, there's more than a championship at stake.
With free agency just over three months away, this is the last chance some of the most notable names have to make a lasting impression.
We're not talking about winning (although that wouldn't hurt), but individual performances. How players perform on the Association's biggest stages says a lot about their character and their potential as a franchise player.
For some, it's also an opportunity to reverse any negative stigmas or (supposedly) misinterpreted narratives currently plaguing them.
Which of this summer's free agents have the most to prove as we watch the NBA playoffs unfold?
Their regular season has helped tell part of the story, and now, their postseason performance will forecast the rest.
*Unless otherwise noted, all stats from this article were compiled from Basketball-Reference.
Begin Slideshow

»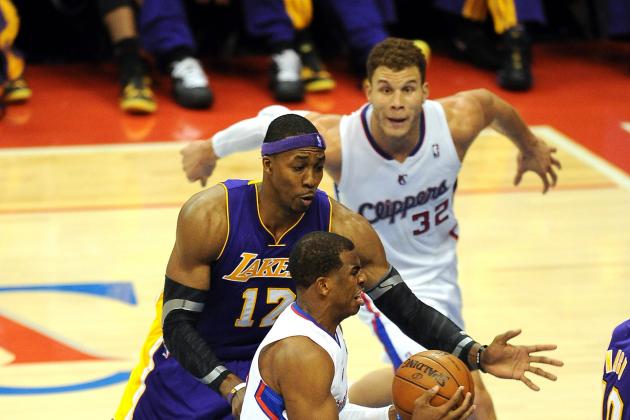 Jayne Kamin-Oncea-USA TODAY Sports

I know you want to think that he has something to prove, but he doesn't. He's the best center in the NBA (when Brook Lopez isn't playing out of his mind) and is going to get a slew of max contract offers. I'm thinking of offering him one just to clean out the gutters of my house without using a ladder.
I'll be one of the first to admit that Paul needs to find success in the playoffs, but the Los Angeles Clippers have more to prove to him then he does to them or anyone else. For what it's worth, if Los Angeles gets ousted in the first or second round, I think the team will have to make some serious moves to secure his future.
Kyle Korver
He could miss every three-pointer he takes for the rest of the postseason and teams would still be drooling over his 45.7 percent clip from the regular season. I hear Mike D'Antoni is already wearing a bib to catch his excess of saliva.
Corey Brewer
After the career year he had, he should have something to prove, but he doesn't. He's always been a capable scorer and athletic defender. He just never got the deserved playing time. Kudos, George Karl.
Earl Clark
That he's playing at all is proof enough. He doesn't have to prove his worth as a potential starter, because he's not one.
J.J. Redick
Redick is going to get paid. Any team who does so assuming he can be more than an offensive spark who can dish out the occasional assist is fooling themselves.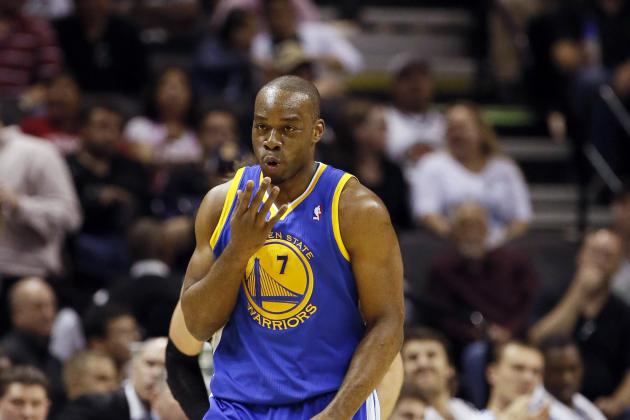 USA TODAY Sports

Age: 29
Years Pro: 6
Free-Agency Status: Unrestricted (Player Option)
2012-13 Regular-Season Per-Game Stats: 10.8 points, 6.0 rebounds, 0.8 assists, 0.4 steals and 0.4 blocks on 54 percent shooting
I originally wasn't going to include Carl Landry, mostly because I didn't think he was going to get enough of an opportunity to prove himself. I also wasn't entirely convinced he would opt out upon season's end.
But then, David Lee went down for the rest of year.
Sans Lee, the Golden State Warriors need Landry. Badly.
Landry is a solid offensive player who can put up points in a hurry and doesn't need a point guard to create his offense for him. He's a fierce rebounder for his size. What he lacks in defensive awareness, he makes up for in offensive likability.
For nearly a decade, Landry has flown under the radar. From Houston to Sacramento to New Orleans to Golden State, he's been constantly undervalued.
Or so we believe.
Suddenly thrust into a more prominent role, Landry has the opportunity to prove he's more than just a mediocre bench player. That he's someone deserving of a long-term contract and capable of perhaps (gasp) starting.
With Lee gone, he has the chance to prove he can make a worthwhile contribution on a team that's not headed for lottery.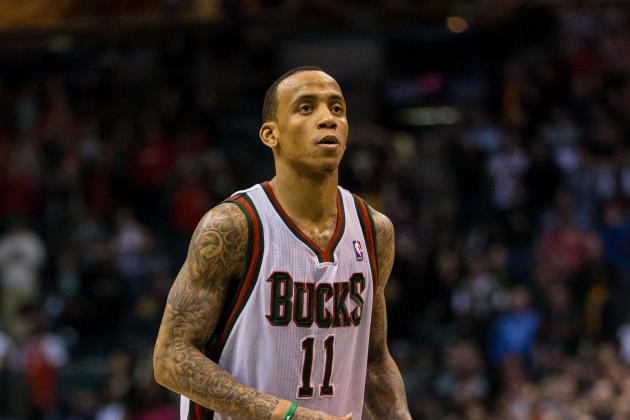 Jeff Hanisch-USA TODAY Sports

Age: 27
Years Experience: 8
Free-Agency Status: Unrestricted (Player Option)
2012-13 Regular-Season Per-Game Stats: 19.2 points, 3.9 rebounds, 6.0 assists, 2.1 steals and 0.4 blocks on 41.6 percent
Monta Ellis is expected to opt out of the final year of his deal upon season's end, paving the way for an onslaught of uncertainty.
Though Ellis has compared himself to Dwyane Wade (I'm not kidding), the rest of us aren't convinced. Or even close to done giggling. And rightfully so.
Ellis' inordinate amount of steals per game tends to mask the fact that he's awful on defense in general. He takes unnecessary risks and sometimes, he gets lucky. Other times, he's liable to let his man attack the rim unimpeded.
As for his shooting, he's at 45.7 percent for his career, but he hasn't even hit 45 in the last four seasons. He's also the only player in the NBA averaging at least 19 points per game while hitting on under 42 percent of his field-goal attempts.
He has proved he can go on efficient tears, but those are overshadowed by his constant bouts with inefficiency.
If he wishes to sell himself as a franchise cornerstone worth paying, he'll need to have a postseason campaign that embodies the former.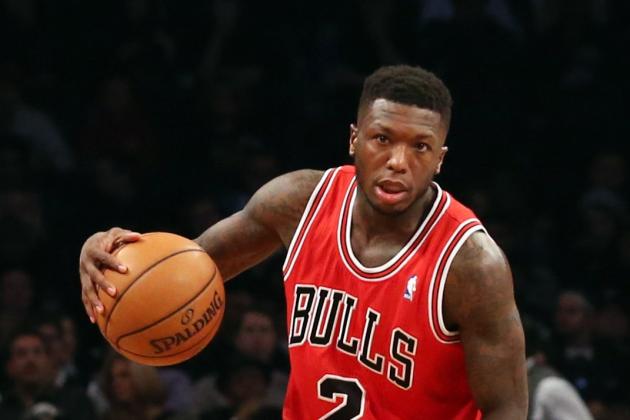 Anthony Gruppuso-USA TODAY Sports

Age: 28
Years Pro: 8
Free-Agency Status: Unrestricted
2012-13 Regular-Season Per-Game Stats: 13.1 points, 2.2 rebounds, 4.4 assists, 1.0 steals and 0.1 blocks on 43.3 percent shooting
You look at Nate Robinson's stat line and you can't help but think: How has he not scored a multi-year deal these past two summers?
The answer: His attitude. Well, and the fact that he comes in at just 5'9", but mostly the attitude.
Robinson is noticeably immature for a veteran. He's a fearless scorer and athletic freak capable of swaying the outcome of a game with his energy alone, but his defense is regrettable and he doesn't assume the role of a conventional point guard.
I'm not sure if Robinson has worn out his welcome with the Chicago Bulls, but with Derrick Rose predictably healthy next season, I doubt there's room for him, Robinson, Kirk Hinrich and Marquis Teague on the same roster.
Will he find another home? Absolutely. Will he be working for more than the veteran's minimum and operating under the pretense of a longer-than-one-year deal?
How he helps the Rose-less Bulls navigate the postseason will say a lot there.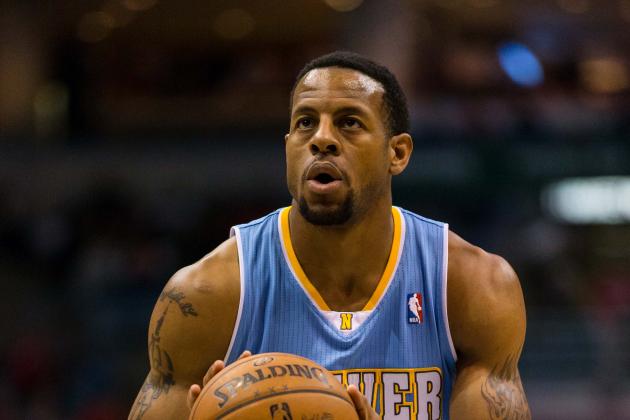 Jeff Hanisch-USA TODAY Sports

Age: 29
Years Pro: 9
Free-Agency Status: Unrestricted (Player Option)
2012-13 Regular-Season Per-Game Stats: 13.0 points, 5.3 rebounds, 5.4 assists, 1.7 steals and 0.7 blocks on 45.1 percent shooting
Andre Iguodala is another who plans to opt out of his contract's final year once the postseason is over, and like Monta Ellis, he has plenty to prove.
As a former All-Star, Iggy doesn't necessarily have to prove he's worth paying, but his playoff campaign will say a great deal.
Is he a legitimate building block, a veteran who can lead a team deep into the playoffs? Or is he someone who just filled up the stat lines a bit more while with the Philadelphia 76ers because they didn't have the depth the Denver Nuggets do, an essential member of a supporting cast?
Bear in mind that Iguodala is also foregoing nearly $16 million next season in the name of a long-term deal.
His ability to showcase his efforts in the box score and as a crunch-time leader will go a long way in determining how long his next contract spans, and how much he is compensated annually.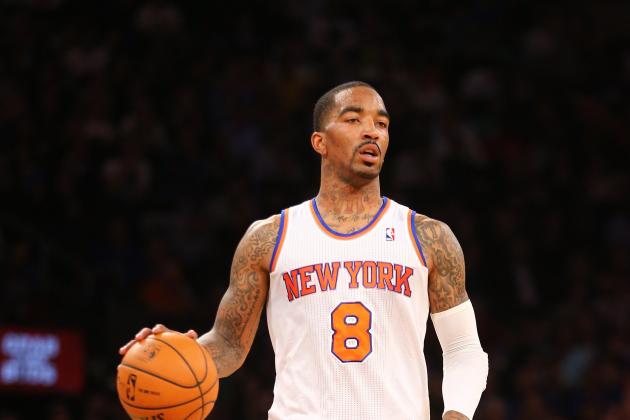 Al Bello/Getty Images

Age: 27
Years Experience: 9
Free-Agency Status: Unrestricted (Player Option)
2012-13 Regular-Season Per-Game Stats: 18.1 points, 5.3 rebounds, 2.7 assists, 1.3 steals and 0.3 blocks on 42.2 percent shooting
J.R. Smith deserves to be Sixth Man of the Year.
We look at his shooting percentages, his shot selection and his hazardous decision-making and we see a wildly inefficient shooting guard with some serious growing up to do. Someone who is no better (if at all) than Monta Ellis.
And yet, the league's leading bench scorer means so much to his team and has grown up in such a way. He's emerged as someone who can hit big shots for the New York Knicks, and Mike Woodson has turned him into a more responsible scorer, playmaker and even defender.
It's been a season-long process, but Smith deserves those sixth-man honors. If Allen Iverson can win the MVP award while shooting 42 percent from the field, Smith can beat out Jamal Crawford and Jarrett Jack (spoiler) among others for the Sixth Man of the Year award.
After that, though? Well, we're not sure.
He certainly deserves more than the $2.9 million he's slated to make next year, but how much? And should he start? Can he be a go-to scorer? Has he finally turned the corner so many have been waiting for him to drift around for the better part of a decade?
His playoff performance will tell us. Or rather, it will give us a better idea of what kind of player he is. I don't think we'll ever have him all figured out.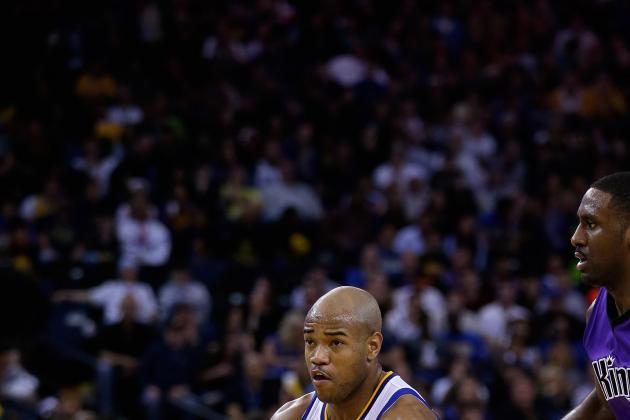 Ezra Shaw/Getty Images

Age: 29
Years Experience: 8
Free-Agency Status: Unrestricted
2012-13 Regular-Season Per-Game Stats: 12.9 points, 3.1 rebounds, 5.5 assists, 0.8 steals and 0.1 blocks on 45.2 percent shooting
Who is Jarrett Jack?
He's gone from toiling in the shadows of almost every point guard he's played with to a Sixth Man of the Year candidate and a vital cog in a playoff-caliber machine.
So, who is he? Someone who can play at this level every year? A premier sixth man? Perhaps a starting point guard who can provide some instant playmaking?
Gauging his market value is going to be difficult regardless, but in his lone playoff appearance with the Hornets in 2011, he struggled to remain productive and find a stable role in the rotation.
With the Warriors, he has the opportunity to set the record straight. We don't understand him. Not fully. And his impending free agency is bound to be a dilemma. He seems best suited off the bench but has games where he looks like he can carry a team both emotionally and offensively.
Jack is yet another on the list who is having the best season of his career in terms of all-around performance, but right now, there are arguably more questions than answers surrounding him.
A hefty dose of postseason basketball should help clear some of those queries up.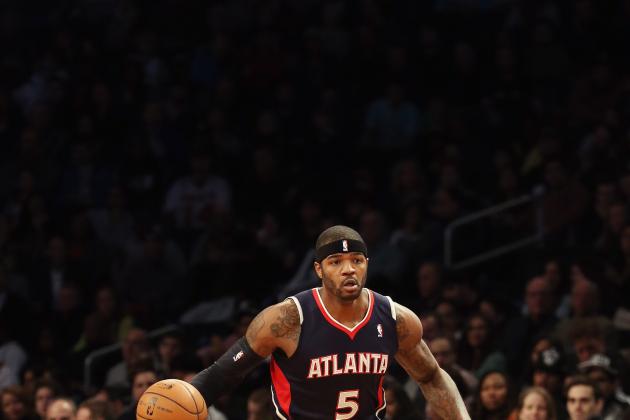 Bruce Bennett/Getty Images

Age: 27
Years Experience: 9
Free-Agency Status: Unrestricted
2012-13 Regular-Season Per-Game Stats: 17.5 points, 8.2 rebounds, 4.4 assists, 1.2 steals and 1.8 blocks on 45.5 percent shooting
Josh Smith fancies himself a max-contract superstar; what say you?
The numbers say yes, but void of an All-Star selection and currently battling a hybrid case of the Carmelo Anthonys (he has never made it past the second round of the playoffs), there's some serious doubt he has what it takes to carry an entire team.
This summer's free-agent market is fairly thin, and two of the biggest names (Dwight Howard and Chris Paul) are expected to re-sign with their incumbent teams. Smith has the opportunity to capitalize off a shallow pool of talent by cashing in on the max contract he feels he deserves.
But will he deserve it?
If he can serve as a legitimate leader and at least show the Atlanta Hawks and his teammates that he's emotionally invested in carrying his franchise, regardless of who they are, then yes, he will.
If he doesn't?
Then the Hawks will be bounced from the first round without much of a fight, Smith will get his max money and this conversation will go on and on and on.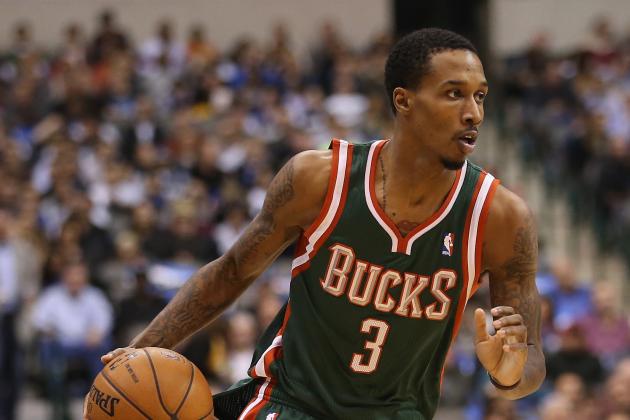 Ronald Martinez/Getty Images

Age: 23
Years Experience: 4
Free-Agency Status: Restricted
2012-13 Regular-Season Per-Game Stats: 17.4 points, 3.1 rebounds, 6.5 assists, 1.6 steals and 0.1 blocks on 39.9 percent shooting
Oh me, oh my.
Brandon Jennings is just the 34th player in NBA history to average at least 17 points per game while shooting under 40 percent from the field. Normally, I'd say being in the company of a Hall of Famer like Bob Cousy is a good thing. But nothing about Jennings is normal.
The Milwaukee Bucks' point guard is an enigma who has bordered on villainy. When he's not making unfounded predictions about his team beating the Miami Heat in six games, he's caroming open shots off the rim or showing us how far he has to go as a person.
We're Gonna Win In Six. - Brandon Jennings on #BucksPlayoffs

— Milwaukee Bucks (@Bucks) April 19, 2013
Truthfully, I don't mind the whole "I think we can beat the Heat" stance he's taken. It shows faith in his team, even if it's artificial. And plus, what else is he supposed to say? "We're done in four?"
I don't think so.
What I do mind is this sense of entitlement he has developed. He clearly considers himself a star, and if that's the case, I'd like to see him start acting like one in the playoffs.
I'm not saying he needs to lead the Bucks to victory over the Heat. I'll never say never, but we'd all sooner sprout wings and fly to the destination of our choice before that happens.
What he does need to do is show he's grown, even if only slightly. Prove to the market (and Bucks) that you're actually a player to build around by making an effort to be efficient and refraining from giving the media a battery of unsavory sound bites.
If he can do that, he'll generate some serious buzz this summer—attention that will be deserved.
And the result of buyers searching for a consolation prize after missing out on their first choice.