Gang Greed: Are the New York Jets Asking for to Much for Darrelle Revis?
Use your ← → (arrow) keys to browse more stories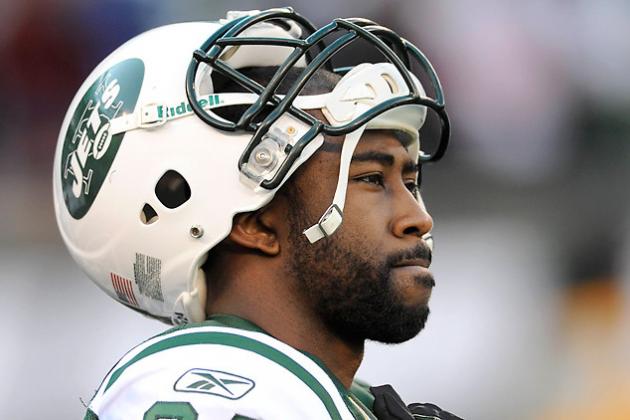 John Idzik inherited quite the mess over at Florham Park.
The New York Jets are coming off their worst season under Rex Ryan, an embarrassing six win campaign that was highlighted more for their circus like training camp then for the product put on the field.
The quarterbacking situation is a mess, the previous general manger was fired, and the head coach is for all intents and purposes a lame duck.
Things would only get worse for Idzik and the Jets as the offseason wore on, as star cornerback Darelle Revis was put on the trading block.
It is well known that Revis has been unhappy with his contract situation, as he was seeking to make somewhere in the neighborhood of $15 million per season. Couple that with his ongoing recovery from an ACL injury, you can see why the Jets wasted no time in fielding interest from other teams interested in acquiring Revis.
Admittedly, the situation with Revis is unique, as he is the premier cornerback in the NFL when healthy. However, Revis missed most of last season after tearing his achilles and it is unknown if he will ever return to his dominant self.
Eventually, the Jets seemed to find the perfect trade partner in the form of the Tampa Bay Buccaneers.
Tampa Bay had both the financial flexibility and draft compensations needed to make a deal seem imminent, the only snag was finding a middle ground with the Jets in terms of those draft picks.
Do you think the Jets are asking to much for Darelle Revis?
For weeks, the two teams would go back and forth determining what was deemed as "fair" value for Revis. As far as anyone knew, there were no other suitors interested in Revis other than the Bucs.
Pundits across the country argued whether Revis was worth a first round pick considering the significant risk associated with his injury.
Tampa was rumored to have agreed to include their 2014 first round pick in the negotiations for Revis, but the Jets wanted more, they wanted the first round pick for this upcoming draft.
Draft analysts across the league were puzzled at this request by the Jets, since the 2014 draft is widely regarded to have more talent than the 2013 draft. Yet, the Buccaneers acquiesced and agreed to send the Jets their first round pick for this year.
All told, the Jets were looking at a package that included that 2013 first round pick, and a third and fifth round pick from either the 2013 or 2014 draft.
The deal seemed like a formality.
Yet was reported by Mike Florio of Pro Football Talk, that the Jets wanted to include Mark Sanchez in the deal as well.
It has been reported that Buccaneers head coach Greg Schiano isn't entirely sold on quarterback Josh Freeman, and wants to bring in some competition for him this season as he enters his contract year.
However, no team in their right mind would take on the Sanchez albatross contract.
Even if the Bucs were interested this year, why would they want to pay $8.25 million for Sanchez this season, when he will most likely be released at the end of the year and be much cheaper as a free agent.
Additionally, Freeman, for all his inconsistencies, did just set a Buccaneer team record for yards thrown and touchdown passes in a season.
Sanchez's season can be summed up with this.
It should come as no surprise that trade talks have been put on "pause" for now.
Revis can also opt out of his contract by the end of the season, in which case the Jets risked losing him for nothing.
It's hard to blame Idzik for being aggressive and trying to squeeze as much as he can out of Tampa Bay, but at the same time, the Jets leverage is seemingly non-existent.
Does the front office really want to play a high risk game of chicken that can end up blowing up in their faces?