UCLA Basketball: Was Shabazz Muhammad Worth the Trouble?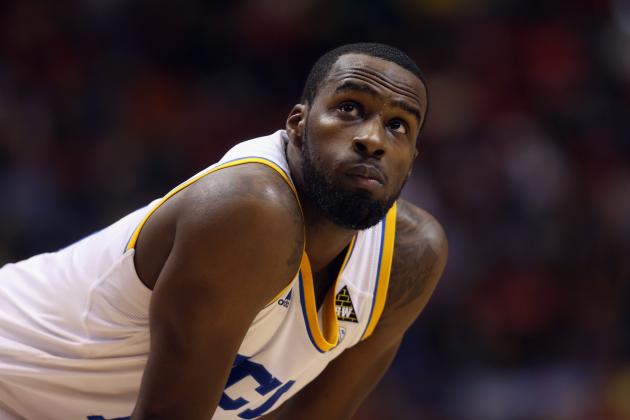 Jeff Gross/Getty Images

If Friday night's loss to Minnesota in the opening round of the NCAA tournament was indeed the final game of Shabazz Muhammad's tumultuous college career, then it started about ingloriously as it ended.
Rated as the top high school player in America by Rivals.com, Muhammad missed the season's first three games due to an ongoing NCAA investigation.
He played well upon return, scoring 17.9 points per game (second only to Arizona State's Jahii Carson among freshmen) and leading the Bruins to a Pac-12 regular-season title.
Still, it seemed UCLA never quite approached serious national-contention status, plagued as it was by an inconsistent defense and an offense that looked thoroughly average during Pac-12 play.
After earning a No. 6 seed in the NCAA tournament, UCLA was swept aside by Minnesota in the round of 64, 83-63. Muhammad's final shot attempt was a meaningless, uncontested layup with seven seconds left. He missed it.
He also led the Bruins with 20 points, the 14th time he tallied 20 or more in his first 32 collegiate games.
So, which Muhammad did you see?
The athletic savant who bulled through Minnesota defenders for 39 minutes en route to 10 free-throw attempts? Or the solipsistic leach who shot 6-of-18 in a disheartening blowout loss?
We'll address both portraits of Muhammad in the slides ahead, as we try to determine whether his year at Pauley was a boon to the UCLA program or a detriment.
Begin Slideshow

»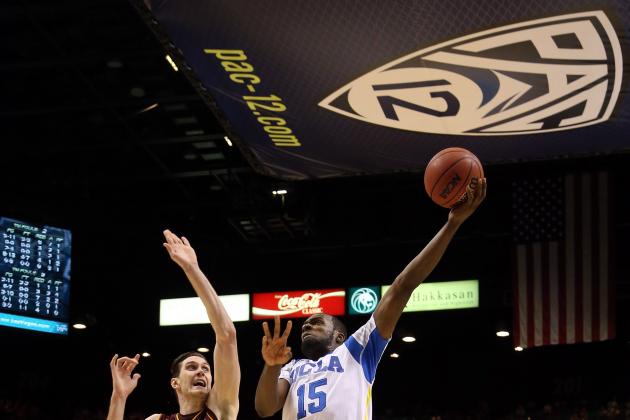 Jeff Gross/Getty Images

There should be no dispute on this point.
Shabazz Muhammad is an excellent amateur basketball player, and he had a very good freshman year.
He scored 17.9 points per game, shot 37.7 percent from three, finished sixth in the Pac-12 in fouls drawn per 40 minutes, grabbed 2.7 offensive rebounds per contest and did it all while leading his team in percentage of shots taken by a healthy margin.
As a freshman.
There are legitimate questions about his defense and how he functioned within the team, but to place all that at Muhammad's feet and disregard his contributions in the process would be folly.
Overall, Muhammad played about well as you can reasonably expect a freshman to play. He wasn't Kevin Durant good, but very few are.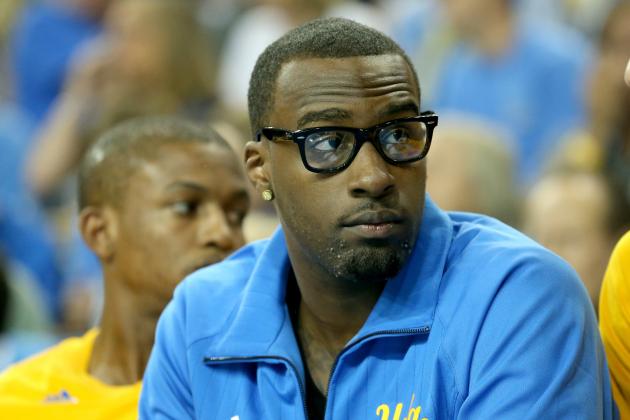 Stephen Dunn/Getty Images

I wouldn't say the media buzz that trailed Muhammad this year was unusual in terms of magnitude, but it had a noticeably darker edge than the normal freshman hype train.
Much of that, I would assume, stemmed from Muhammad's early conflicts with the NCAA. From there, it seemed only to grow worse.
Throughout the season, Muhammad made the following headlines:
Much of the above is ancillary b.s. stirred up by people who get off on fabricated controversy. Other parts were 100 percent beyond Muhammad's control.
But whether or not Muhammad was to blame, it stands to mention that he was an undeniably polarizing presence.
The UCLA season became a referendum on Shabazz Muhammad, and you have to think all the hubbub eventually became a psychological detriment.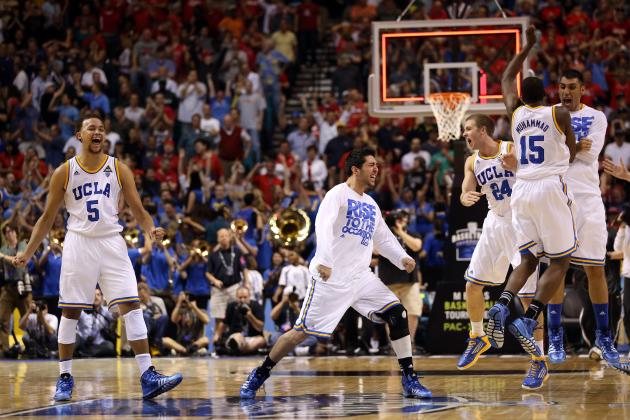 Jeff Gross/Getty Images

Don't let the name on the jersey fool you: UCLA was average at best before Shabazz Muhammad arrived.
Last season, the Bruins went 19-14, lost opening games to Loyola Marymount and Middle Tennessee State, finished tied for fifth in the Pac-12 standings, and ranked just 72nd nationally in adjusted offensive efficiency.
In concert with fellow newcomers Jordan Adams and Kyle Anderson, Muhammad led the Bruins to 25 wins, a Pac-12 regular-season title and their highest NCAA tournament seed since 2009.
He also helped transform a slow, inefficient offense into an up-tempo unit that put together some pretty impressive individual game performances. (The 97-94 OT win over Missouri comes to mind.)
If Adams hadn't suffered a season-ending injury in the Pac-12 tournament semifinals, UCLA might still be dancing today.
Jeff Gross/Getty Images

The state of UCLA basketball has been the subject of much hand-wringing over the past four seasons, due both to a middling 81-53 record and media reports (most notably from Sports Illustrated) that the program lacks proper disciplinary oversight.
It's widely suggested that Ben Howland's decade-long run as head coach is drawing to a close. From there, a painful rebuilding project is likely to follow.
It'd be reckless to pin all of this (or even most of it) on Muhammad, but there's certainly a sense that UCLA's embracing of the one-and-done recruit during the Ben Howland era has undermined the program's long-term stability.
Muhammad is obviously part of that recruiting pattern, and his inability to carry UCLA past the round of 64 could prompt major upheaval at one of the country's premier basketball schools. The direct connection between Muhammad's tenure and Howland's potential firing is more one of timing than anything, but it underscores the general myopia that has plagued Howland's latter days.
Knowing his job was in jeopardy, Howland searched desperately for a quick fix. He single-mindedly pursued the most sought-after recruits and was willing to embrace the turmoil that accompanied them.
Muhammad was the latest example of that perilous blend, and the end of his college career likely spells the end of Howland's time in Westwood.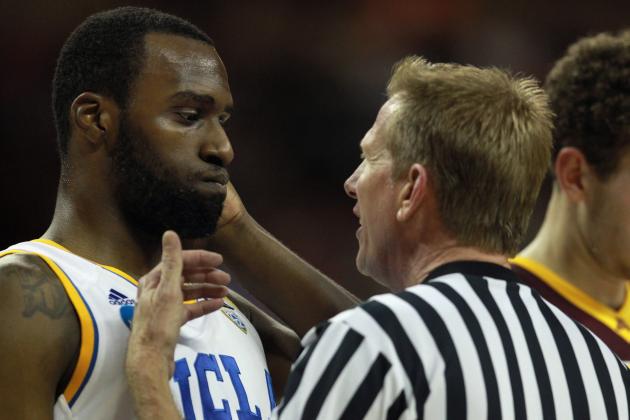 Ronald Martinez/Getty Images

You could file this slide under "worth it" or "not worth it," depending on how you view Muhammad's tenure at UCLA.
But there's little question that UCLA remains a destination school for elite recruits, and Muhammad—who almost certainly will go in the lottery this June if he declares for the NBA draft as expected—will only serve to reinforce that perception.
It's documented fact that top high school recruits in the one-and-done era have gravitated almost exclusively toward a small, historically elite set of programs.
Since the NBA age limit was first implemented in 2006, the following schools have had multiple freshmen selected in the NBA draft:
Kentucky (9)
Ohio State (5)
Texas (4)
Memphis (3)
Georgia Tech (3)

Kansas State (2)
UCLA (2)
Kansas (2)
Duke (2)
Washington (2)
That's a pretty impressive list of blue bloods, and UCLA figures to move up it later this year.
No matter how the coaching carousel turns, the Bruins should continue to be a major player in the recruitment of elite high-school prospects (if they so desire).
UCLA fans have Muhammad to thank, or curse, for that distinction.