Philadelphia Eagles: 5 Reasons Chance Warmack Is Worth It at Pick Four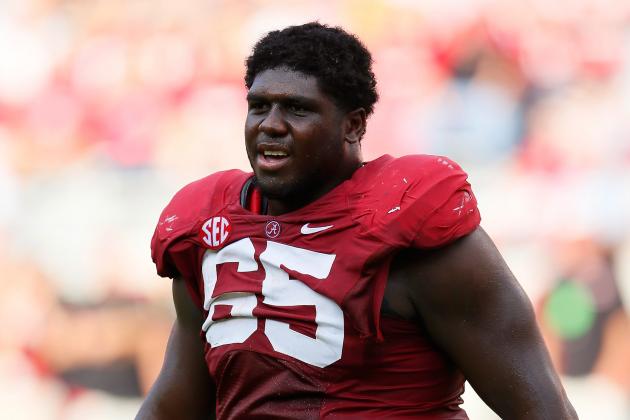 Kevin C. Cox/Getty Images

There's no clear-cut favorite to go number one overall in the 2013 NFL draft. And there's certainly no favorite to go to the Philadelphia Eagles at the fourth pick.
Chip Kelly has a tough task ahead for him. The Eagles finished just 4-12 last season, losing 11 of their final 12 contests. There is no franchise player to run Kelly's offense from the quarterback position. The offensive line was exploited all season in 2012. And virtually the entire defense needs an overhaul.
Many mock drafts have Luke Joeckel or Dee Milliner going to the Eagles at the fourth pick. Joeckel is an incredibly talented offensive tackle, although it's doubtful he makes it to the Eagles spot. Milliner turned in a fabulous performance at the NFL Scouting Combine, running a 4.37 40-yard dash.
Each of them would be well worth Kelly's first selection as head coach. Joeckel could hold down the offensive line for the next 10 years. And Milliner is a heckuva corner who would start instantly.
But Chance Warmack may be the ideal pick for the Eagles. The following reasons dictate why choosing a guard would really improve the Philadelphia offense.
Begin Slideshow

»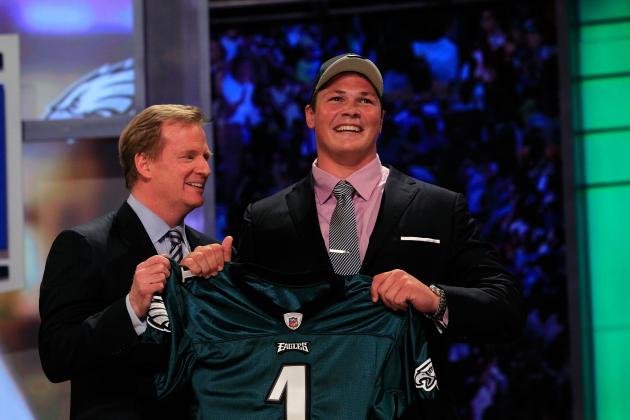 Chris Trotman/Getty Images

The Philadelphia Eagles drafted a right guard in the first round just two years ago. Drafting Chance Warmack would give them two in three years (and three in nine years).
Danny Watkins has been absolutely brutal since the team drafted him. He was benched as a rookie and again as a second-year player. Watkins was so inept this past year the Eagles opted to play veteran Jake Scott over him.
Watkins really struggles as a pass-blocker. He's a below-average run-blocker as well, and he's best suited on the bench. The Eagles could always move Todd Herremans inside to right guard and try to start Dennis Kelly at right tackle. But Kelly isn't a quality starter, and the Eagles need a long-term solution at right guard anyway.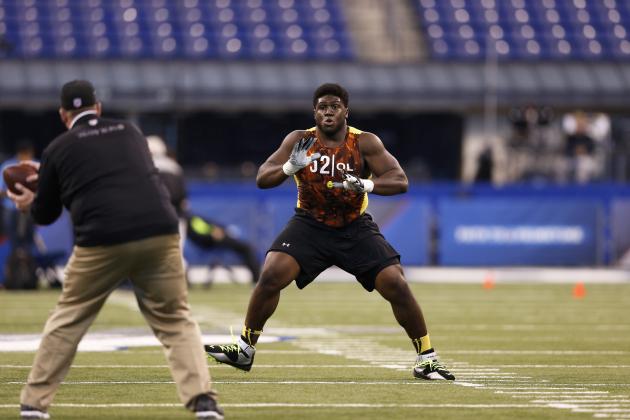 Joe Robbins/Getty Images

It's impossible to say a player has no-bust potential. Every player selected in the first round has the chance of failing to fulfill his potential at the NFL level.
But Chance Warmack is as sure of a thing as you will find. He is as polished of a guard as the NFL has seen coming out of college since Steve Hutchinson. Warmack led Alabama to a pair of national championships, paving the way for runners Eddie Lacy and T.J. Yeldon.
NFL Network analyst Gil Brandt should have a Larry Allen-type of career. Allen went to 11 Pro Bowls and is widely considered one of the greatest guards ever. He was just recently voted into the Hall of Fame.
From a best-player-available standpoint, Chance Warmack is a tremendous option. Mike Mayock believes Warmack is good enough to go to the Kansas City Chiefs with the first overall pick.
Many others believe Warmack could go among the top five picks. At the very least, he should be the first guard picked in the top 10 since Chris Naeole in 1997.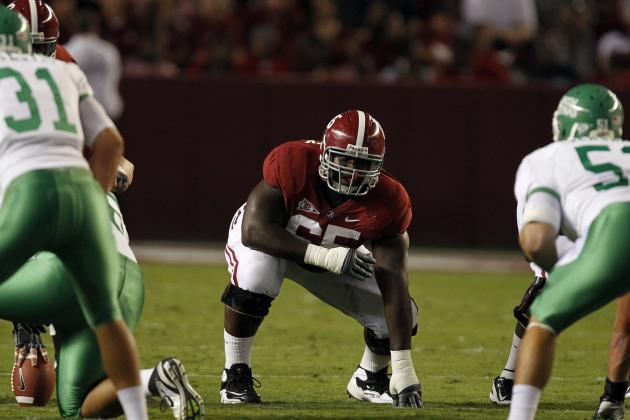 Butch Dill/Getty Images

The Philadelphia Eagles could always trade down several spots and select Chance Warmack later in the first round.
The problem with this is convincing a team to trade up to pick four. There's no Robert Griffin III that will convince a team to trade a slew of draft picks in order to move up. A team could always get enticed with a pass-rusher like Dion Jordan or a stud defensive tackle such as Star Lotulelei and feel trading up is the right move.
But then the Eagles may trade down past where Warmack eventually goes. The Tennessee Titans and San Diego Chargers at picks 10 and 11 could both heavily use Warmack's services. Then again, so could the Arizona Cardinals at No. 7.
It's impossible to know where Warmack will go, although it's almost a guarantee that he will still be available at No. 4.
Jamie Squire/Getty Images

There's no clear-cut top player in the draft. There's no Andrew Luck, Robert Griffin III, Cam Newton, or Eli Manning.
Offensive tackle Luke Joeckel is the favorite to go first to the Kansas City Chiefs. But after Joeckel, there are up to a dozen players who could go to the Jacksonville Jaguars. Essentially, the 10th overall pick isn't much worse than the fourth.
Selecting Chance Warmack at pick No. 4 might seem a little high. But if the Philadelphia Eagles know he's the guy they want, it makes sense to pick him.
Jeff Zelevansky/Getty Images

It's not as if Chance Warmack is a lock to succeed in the NFL. But look at the recent guards to go in the top 20.
Mike Iupati has been phenomenal since being taken 17th overall in 2010. Shawn Andrews was a two-time Pro Bowler after going 16th (although he was technically drafted as a tackle). And Steve Hutchinson is probably going to make the Hall of Fame one day.
That's three guards picked in the top 20 picks, all of whom were stars. That's not to say Warmack is a guarantee to succeed; what it does suggest is that guards have an easier transition to the NFL than players at other positions.
The Philadelphia Eagles could always try to go for a home run and draft Geno Smith to be their quarterback. And they could go with Dee Milliner, the cornerback out of Alabama. But each of those two positions has a higher bust rate than guard.
Look at it this way. If the Eagles know there's an extremely high chance of Warmack being an All-Pro, why pass on him?