10 NFL Combine Prospects That Washington Redskins Must Closely Watch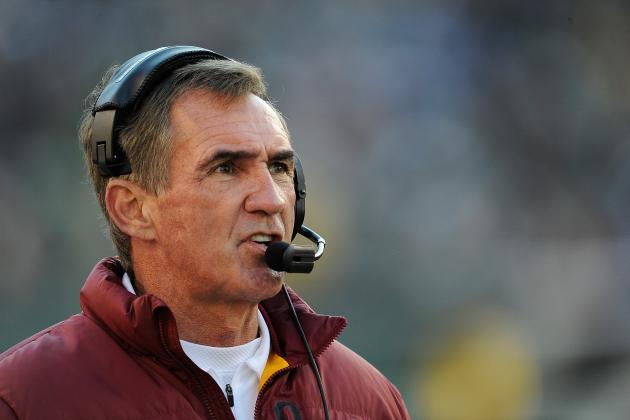 Patrick McDermott/Getty Images

Mike Shanahan has made the most of his drafts since coming to the Washington Redskins in 2010, finding a franchise left tackle, running back and quarterback in those three seasons. What he must do now is make the most of a draft where he will not have a first-round pick.
Before the draft, the Redskins have to scout their prospects at the NFL Combine, and decide if each player has the skills or the potential they desire.
Though the combine is a very tricky event to judge, it offers a snapshot view of every player's strengths and weaknesses that serve to bolster or break down the expectations built during their playing careers.
Here are the prospects the Redskins should have their eyes on and what they should be looking for.
Begin Slideshow

»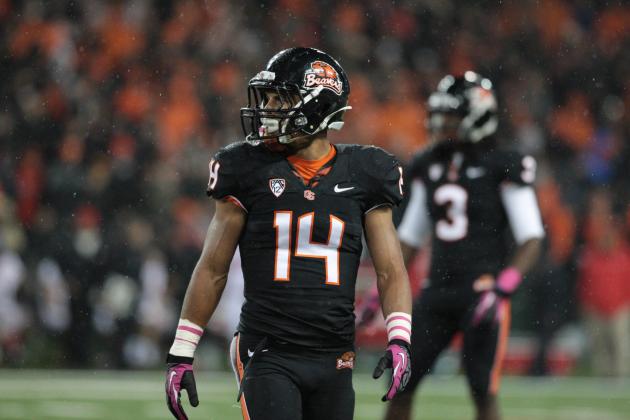 Scott Olmos-USA TODAY Sports

Jordan Poyer lacks "ideal" size for a corner, but his fluidity and instincts make him a tremendous draft prospect for the Redskins, who suffered through so-so corner play, worsened by terrible safety play.
Poyer's size isn't his issue, but rather his strength, which could prove problematic against bigger receivers at the next level.
The Redskins would love to see Poyer show off improved strength should he participate in the bench press. Though it isn't a make or break drill for the cornerbacks, a prospect like Poyer could open some eyes with a solid showing.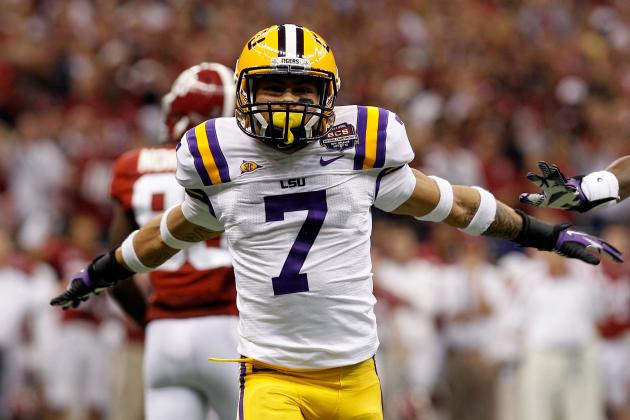 Chris Graythen/Getty Images

The Honey Badger, the ball-hawking, scrappy defensive back out of LSU coming off of a season in which he was dismissed from the team for failing multiple drug tests.
If not for the off-the-field troubles, Mathieu's 10 turnovers, six sacks and two fumble recoveries for touchdowns would make him one of the top prospect in the draft.
The Redskins, and every other team for that matter, will be taking Mathieu's interview process very seriously. His size is well below ideal for a defensive back, but the appeal of Mathieu lies in his instincts and uncanny ability to be around the ball to force turnovers.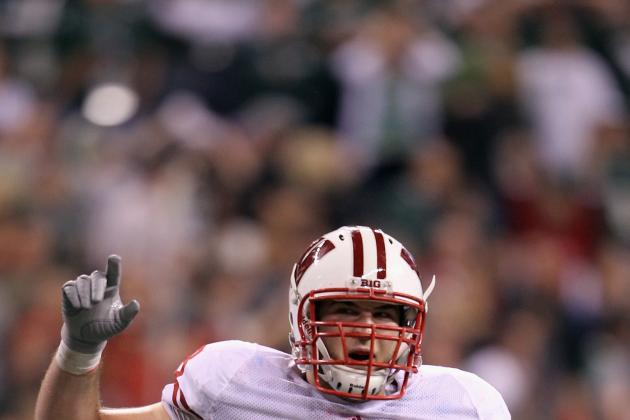 Andy Lyons/Getty Images

The Redskins showed last season that they are a running team, even with RGIII's underutilized ability as a pure passer. With Tyler Polumbus being thrust into the starting job due to injuries, the Redskins weren't able to run as effectively off the right side as they were off the left.
In pass protection, Ricky Wagner isn't perfect, but he possesses great strength and a great motor to make up for a lack of superior speed.
Washington needs to focus on Wagner's lateral speed during his drills. Can he change direction and recover from missteps the way they need him to in order to protect Griffin, or whomever suits up for the Redskins to start the season?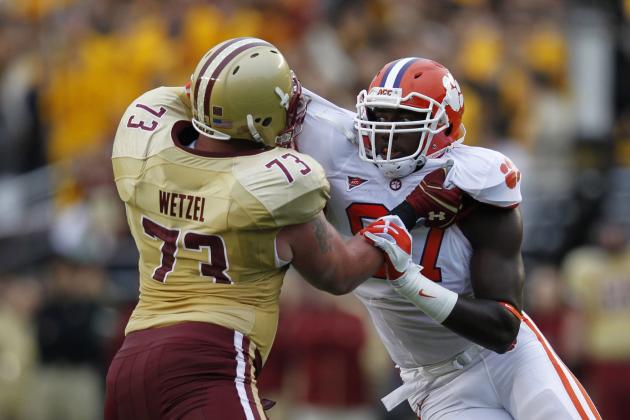 Greg M. Cooper-USA TODAY Sports

The Redskins offense managed to field the best rushing attack in football without a quality right tackle, and this draft is their chance to do something about it. John Wetzel is a mountain of a man who does well in the run game, but doesn't have great footwork in pass protection.
Wetzel's appeal is size and range, both of which mitigate the deficiencies in mobility that he's shown.
Positional drills and agility drills will be a focal point for Wetzel, who relies on his size and length to succeed. Washington is in desperate need of at least a well-balanced right tackle, and Wetzel could be the guy in the middle of the draft.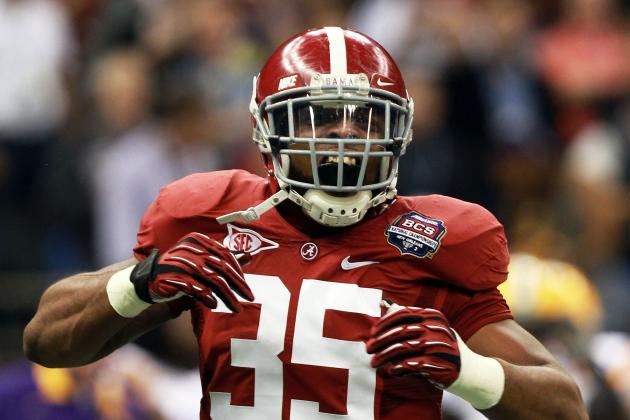 Ronald Martinez/Getty Images

Nico Johnson looks the part of an NFL linebacker, but by virtue of playing as part of a rotation at Alabama, he doesn't have the statistical credentials to make him a first-day draft lock.
Johnson didn't have a chance to put on any career-defining displays, but he flashed enough ability to land on draft boards, and Alabama prospects are as pro-ready as they come.
The Redskins will need to look at how Johnson fares over the course of the combine, throughout the drills, seeing if he has the stamina to be an every-down player. Physically, he can stuff the run and has room for improvement in coverage.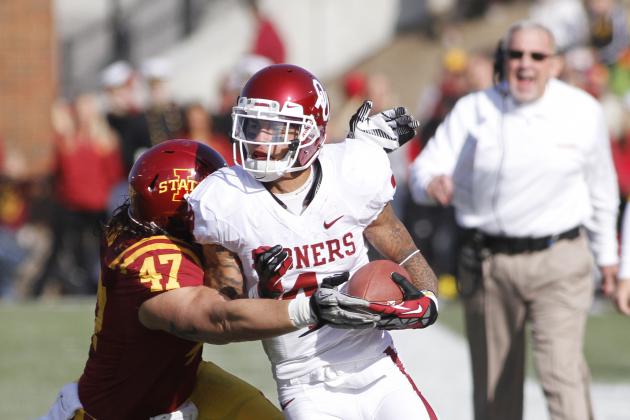 Matthew Holst/Getty Images

With London Fletcher mulling retirement this offseason, the Redskins need to invest in a replacement. Keenan Robinson, drafted out of Texas last season, is talented, but A.J. Klein is the type of player who could fill in the demanding, tackling-machine role Fletcher plays on the defense.
He won't bring the same intense, veteran leadership, but he finished his career with 361 tackles, 20 for a loss, recorded three sacks, deflected 17 passes and had four interceptions.
For Washington, they need to look at Klein's overall performance, particularly the main physical drills. Does he react to the ball well, does he have the strength to take on and shed blocks, can he play sideline to sideline?
Klein could be a mid- to late-round steal for the Redskins in need of an incumbent inside linebacker.
Brett Deering/Getty Images

Tony Jefferson lacks ideal size, but his instincts and leadership make him an intriguing prospect for the Redskins, who are in desperate need of an upgrade at free safety.
His 5'11" frame may be a turn off for teams looking for ideal-sized safeties, but Jefferson can hit like a ton of bricks and make plays anywhere on the field.
Like most players, Jefferson's speed and athleticism could make or break his draft stock. Being undersized, it would help if Jefferson put on some bulk to cope with bigger receivers and tight ends he'd face at the next level. However, he can't compromise his speed if he wants to keep up with slot receivers.
His eight career interceptions, seven career sacks and 21 career pass deflections are evidence of his ability to make plays at any level, whether it be down the field or in the backfield.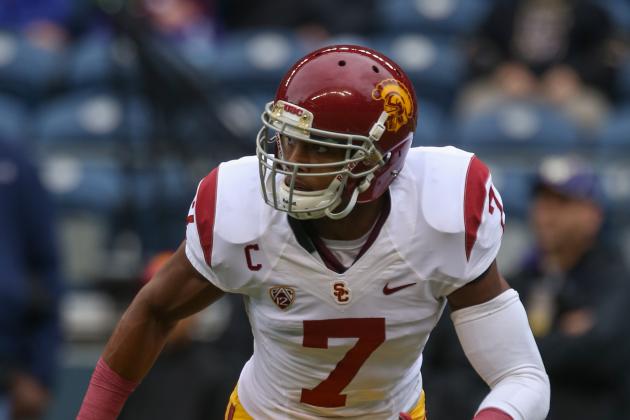 Otto Greule Jr/Getty Images

T.J. McDonald would have been among the top safeties taken in last year's draft if he hadn't decided to stay for his senior season at USC. Even so, he is still one of the best prospects in this year's draft, and could be a prize for Washington with one of its early picks.
McDonald is a big hitter, has good hands and plays smart, but is stiff in his backpedal and can be frozen looking into the backfield.
For the Redskins, McDonald's speed and performance in position drills will be critical. He didn't display great ability to recover from false first steps, which he took many, and his range is less than ideal for a true free safety.
If he hasn't shown any improvement with his body control in terms of his reaction to the ball, he could be passed up.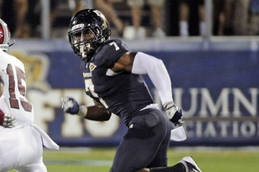 Lacking elite size and questionable range, John Cyprien is an intriguing prospect for the Redskins. He is one of the hardest hitters in this year's draft class, and plays smart enough to make up for the slow first step.
Cyprien's appeal comes in his ability to play either safety position, evidenced by his 365 career tackles and 28 career pass deflections.
For Washington's scouts, Cyprien's speed and first step will be scrutinized. Since he lacks the size of a strong safety and the range of a free safety, Cyprien will have to define himself through his combine performance.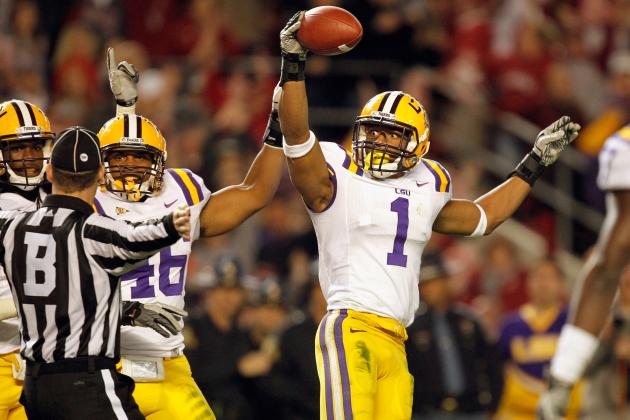 Streeter Lecka/Getty Images

Though listed as a free safety, Eric Reid's playing style makes him more of a strong safety. He wasn't particularly impressive in pass coverage, and that could hurt his draft stock. It isn't for lack of ability, but over-aggressiveness put Reid out of position and made him look atrocious in coverage.
From a physical standpoint, size and athleticism, Reid should be one of the best safeties in the draft, but being a supposed liability in coverage hurts him.
He has the instincts to be a rangy free safety, capable of making plays all over the field, which he will have to show in position drills. Depending on his performance, he could either scare teams with stumbles in reading and reacting to the ball, or boost his stock out of Washington's grasp with a solid performance.