Setting Odds Oakland Raiders Sign These 2013 NFL Free Agents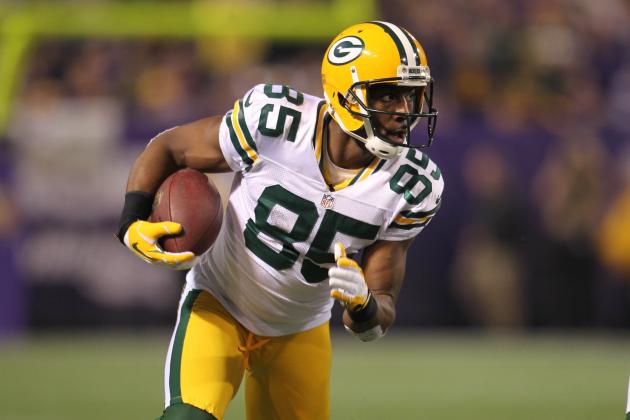 Brace Hemmelgarn-USA TODAY Sport

Heading into the 2013 NFL offseason and its free-agency period, the Oakland Raiders will have the ability to create some salary cap space and make some important moves.
According to CSN Bay Area's Paul Gutierrez, although their cap situation is once again tough, the Raiders could clear some significant space with the release of one or more of several highly paid players. It remains to be seen whether that will actually happen, but the possibility is certainly there.
Looking ahead, some of the most important things in forecasting potential free-agent fits are personnel/coaching links and scheme fits.
For example, GM Reggie McKenzie's ties to the Green Bay organization will no doubt, and fittingly so, have the Raiders linked to many free agents that are former Packers. Of course there is more to be considered, but that will always play a big part.
Keeping in mind that odds are rarely overly favorable for any one team to emerge from free agency having signed a given player, with many other teams certain to be interested, here are odds on the Raiders signing five players who would be great fits for the team.
Begin Slideshow

»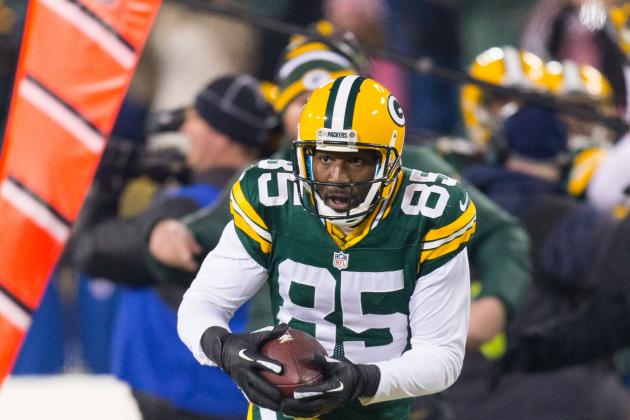 USA TODAY Sports

Greg Jennings will turn 30 in September, and as a result, he may not get as big of a deal as he should on the open market. If that proves to be the case, the Raiders should be one of the first teams in line.
While they already have some very interesting young talent at the position, there is no doubt that they lack a legitimate No. 1 receiver. Jennings still runs well, but more importantly, he runs great routes. That was severely lacking for the Raiders this past season.
Of course, GM Reggie McKenzie was in Green Bay when the Packers drafted Jennings in 2006, and he would surely know what he's getting with the seven-year veteran. McKenzie would no doubt be interested in bringing Greg Jennings to Oakland, but money will again be the main concern here.
If the Raiders can make enough cap room, expect Greg Jennings to be a prime free-agent target.
Odds: 35 percent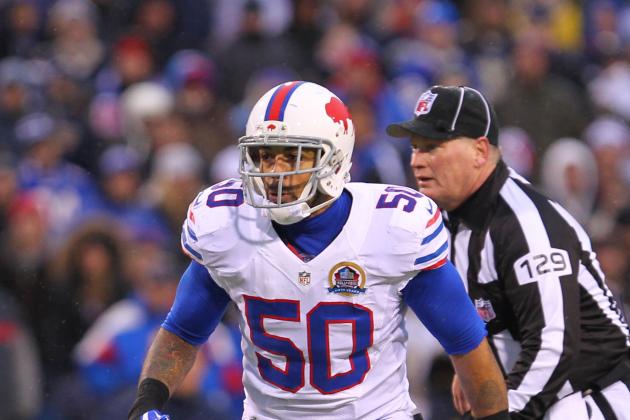 USA TODAY Sports

Nick Barnett, recently released by the Buffalo Bills, was instantly seen as a fit with this Raiders team. Why not?
Again we see the Green Bay link to GM Reggie McKenzie.
But that's not all. New Raiders LB coach Bob Sanders coached the linebackers when Barnett was in Buffalo, and was the Packers defensive coordinator for several years of Barnett's time there as well.
Barnett would be capable of playing in either defensive scheme that the Raiders employ moving forward. In 2012, he enjoyed success on the weak side in Buffalo's 4-3 scheme, and with Miles Burris possibly moving to the middle, that's where he would fit with the Raiders as well.
As a veteran, and having been cut before the start of the new league year, the Raiders would not have to wait until the beginning of the free-agency period to sign him. In addition, he likely won't be given a huge deal at this point in his career, so he should definitely be within the Raiders' spending range.
Odds: 40 percent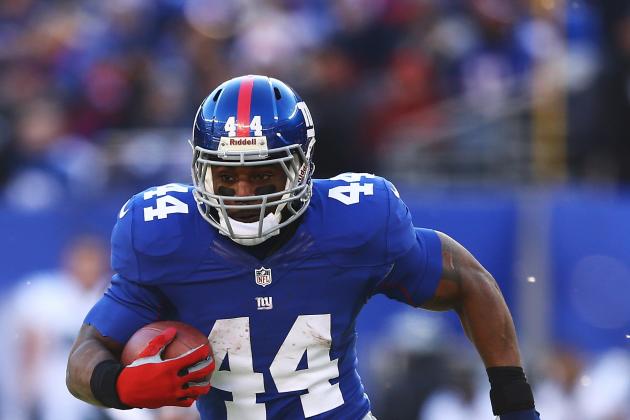 Al Bello/Getty Images

Ahmad Bradshaw was one of several players that the Giants have already made the move to release this offseason, which was to the surprise of many. Simply put, he is one of those running backs that can do it all.
With Mike Goodson an unrestricted free agent, the Raiders need a capable running back to compliment Darren McFadden. Taiwan Jones may get a shot under a new offense, but his chances are uncertain based on last year's lack of carries.
Bradshaw would bring a veteran presence not only running the ball, but as a very capable receiver and pass-blocker as well. Certainly he's had his share of injury troubles over the past few seasons, but much like Darren McFadden, there is no questioning his toughness.
It may be a long shot as of right now, but Ahmad Bradshaw would be more than an ideal fit for the Raiders.
Odds: 15 percent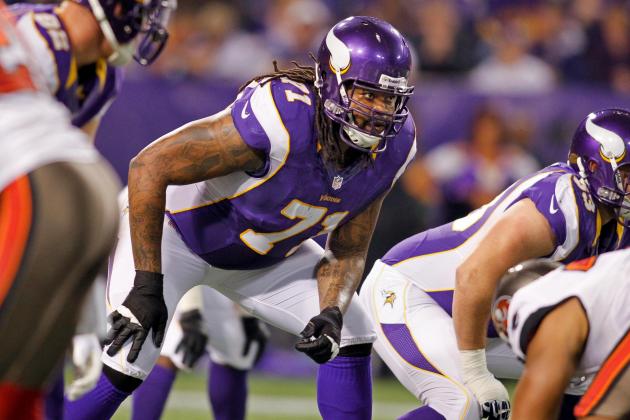 Bruce Kluckhohn-USA TODAY Sports

The 2012 version of the Raiders' zone-blocking scheme was an utter failure. With new OC Greg Olson expected to bring back a gap-power style running game, much to the benefit of Darren McFadden, adding linemen that fit the scheme is essential.
Minnesota Vikings RT Phil Loadholt is probably the most ideal fit on the open market. He has great size and strength, and has established himself as one of the more dominant run-blockers in the NFL.
Considering the success that Adrian Peterson has had on the ground, it is more than likely the Vikings do everything they can to re-sign Loadholt on a long-term deal.
If not however, and should the Raiders find the salary cap space to compete with other teams for his services, Phil Loadholt would give them, along with Jared Veldheer, a very impressive pair of tackles up front.
Odds: 15 percent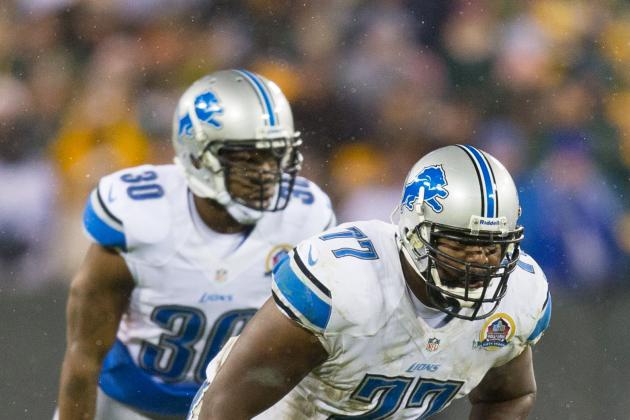 Jeff Hanisch-USA TODAY Sports

Another option on the offensive line, and one that would likely come at a less expensive cost, is Lions RT Gosder Cherilus. Having drafted Riley Reiff last year, chances are that the Lions let Cherilus hit the open market.
After a slow start to his career, Cherilus has quietly become one of the better pass blocking right tackles in the NFL. In a division where the Raiders face off against the likes of Von Miller two times per year, that kind of ability becomes all the more imperative.
Cherilus has been playing in a gap-power scheme in Detroit, so the fit makes sense. If the cost is right, he could be an important piece to the blocking scheme transition, and the rebuilding of the Raiders offensive line altogether.
Odds: 30 percent