Los Angeles Clippers vs. Miami Heat: Postgame Grades and Analysis for LA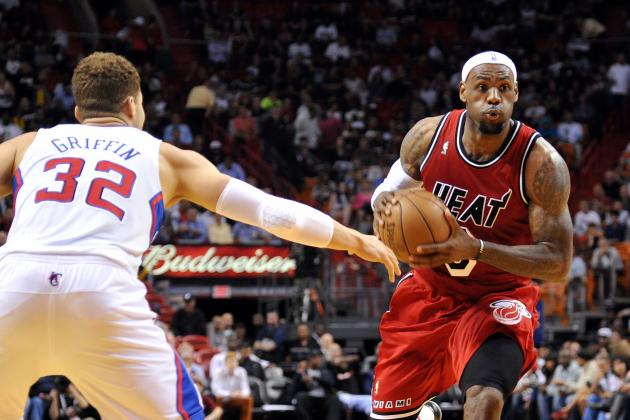 USA TODAY Sports

Coming into this game, the question was who was going to suit up for both teams. Near the end of the game, it was if the Miami Heat were going to miss a shot, as they won 111-89.
Miami absolutely destroyed the Los Angeles Clippers thanks to an amazing shooting performance. The Heat ended the game only having shot 52.9 percent from the field, but they were shooting close to 70 percent late in the third quarter.
LeBron James led the Heat with 30 points on an impressive 9-of-11 shooting. The Clippers were led by DeAndre Jordan's 17 points, and he had little help from his teammates.
The floor spacing from the Heat caused the Clippers defense to break down continuously throughout the game. Too many wide-open threes and uncontested shots helped Miami go on a 20-3 run after halftime and pull away for good in the third quarter.
Begin Slideshow

»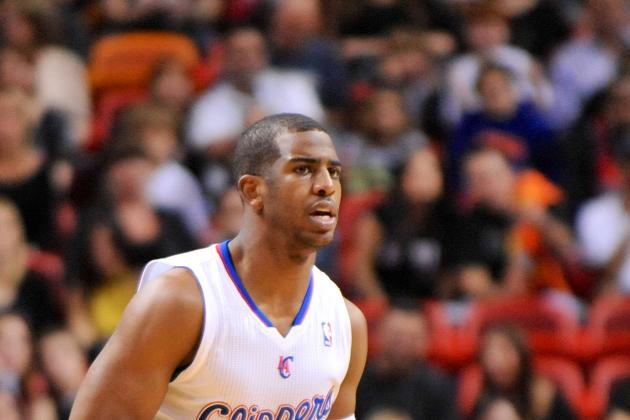 USA TODAY Sports

Chris Paul: D
Paul got out to a slow start due to picking up two quick fouls in the first four minutes. With the training staff limiting CP3 to around 20 minutes Friday night, Paul was essentially a nonfactor early in the game. The All-Star captain finished with a dismal three points and two assists.
The Miami defense was focusing its attention on the Clippers point guards in an attempt to cut down their penetration. Paul was forced into a few early turnovers and could not find his shot in the first half.
The second half was more of the same. Paul only attempted one field goal and hit his 20-minute cap relatively quickly. It is not often this is said, but Paul was invisible for most of the night and barely made an impact in either half.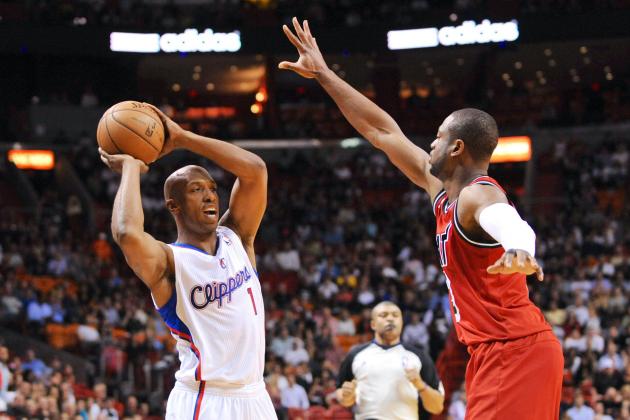 USA TODAY Sports

Chauncey Billups: C+
Despite having played only three games all season prior to Friday night's game, Chauncey got the start. He has been out since December 3 but played well in limited minutes, and he definitely did not look rusty early on.
Billups was able to break down the Heat defense and looked like the vintage Chauncey with his start-and-stop penetration moves continuously drawing fouls.
However, much like the rest of his teammates, his defense was lacking. Billups looked slow and late on rotations, even though he consistently had to make multiple rotations out to shooters.


Definitely not one of his best performances overall, but Billups needs time to get back into game shape and find his niche in the deep rotation.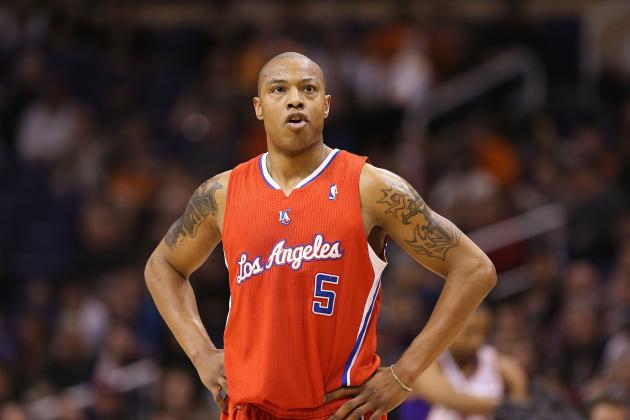 Christian Petersen/Getty Images

Caron Butler: C-
Butler was matched up with LeBron James for most of the night on defense and struggled mightily. Obviously, that is usually the case when someone attempts to check LeBron.
Offensively, Butler played well in the first half and was able to take advantage of late Miami rotations to spot up and attack off the dribble. While his shot has been missing all year, he was creative in his drives to the basket and even had an impressive tomahawk slam.
Unfortunately, Butler's offense slowly regressed throughout the game and was a nonfactor in the second half.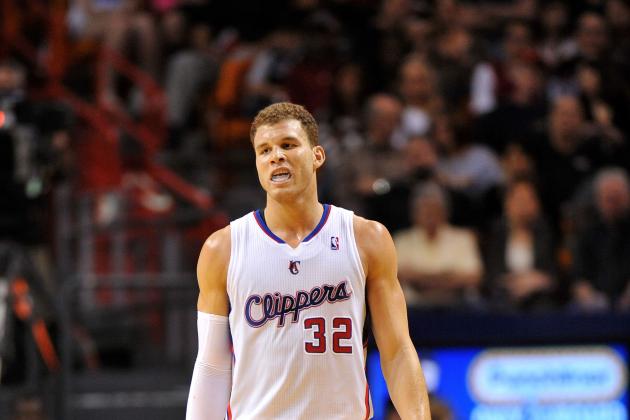 USA TODAY Sports

Blake Griffin: B
Blake came out of the gates firing, as he worked two pretty post counters to score four of his first six points. He looks much more comfortable in the post, especially facing double-teams.
While he played hard and was one of the few Clippers who came ready to play Friday night, there was not much he could do to prevent the open threes that Miami continuously saw. There simply were not many rebounds to grab considering how well Miami shot the ball.
One area that really stood out was Blake's vision. He has always been a pretty good passer, but Friday night, he was able to find cutters and quickly pass out of double-teams to break down the Miami defense.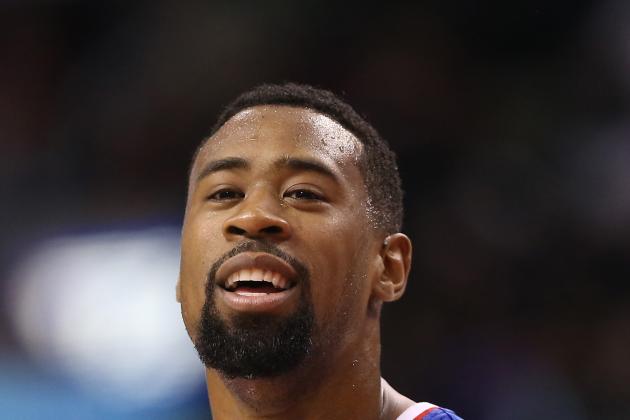 Tom Szczerbowski-USA TODAY Sports

DeAndre Jordan: B
With Chris Bosh out, Jordan was needed on both ends of the floor and proved up to the task. DJ scored a team-high 17 points on 7-of-11 shooting, and he was the lone bright spot.
Despite missing a few defensive rotations in the first half, DJ played good defense overall. He also took advantage of a small Miami front line and cleaned the glass in the first half and scored some easy baskets off penetration by the guards.
Due to the numerous injuries lately, Jordan has stepped up his game on offense and on the glass. Friday night was more of the same, but the Clippers are going to need that type of effort the rest of the season from their athletic center.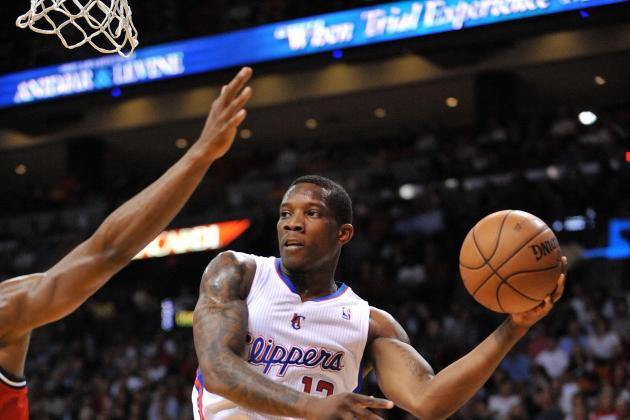 USA TODAY Sports

Eric Bledsoe: C+
The young guard struggled to find much room with the Heat's defense keying on his penetration in the first half. A few times Bledsoe found Dwyane Wade and LeBron James guarding him early, which took him out of his attacking rhythm.
Once Paul hit his minute limit, Bledsoe took over and started to find his groove in the second half. He played a solid all-around game, finishing with seven points, six assists and four rebounds.
His defense remains one of his most intriguing talents, as he pressured the Heat guards all night long and was able to limit their penetration.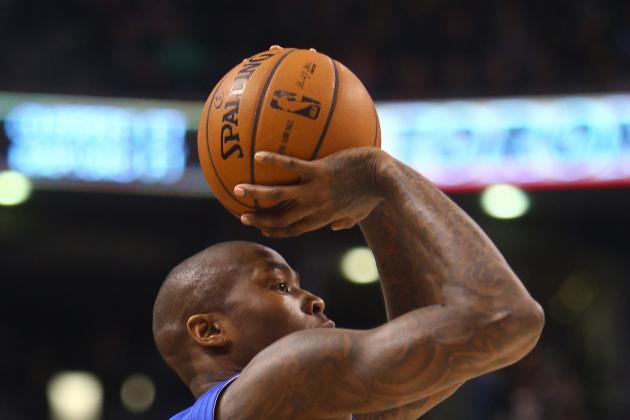 Tom Szczerbowski-USA TODAY Sports

Grade: C-
The bench was virtually nonexistent the entire game on both ends of the floor. Jamal Crawford was the lone bright spot off the bench with 13 points, mostly coming in the first half only.
The rotations were slow and the Miami floor spacing allowed the Heat to create multiple open looks, especially the corner threes.
Typically, the Clippers bench is extremely effective on offense and defense, but Friady night was different. The entire team seemed out of place, and Miami's hot shooting did not help.
Overall, it was a pathetic performance all around, despite increased minutes due to the blowout. Limited free-throw attempts, lack of scoring, no shot creation and poor defense. Nearly the exact opposite of how the Clippers' bench usually performs.