The Los Angeles Clippers are going through a rough patch, but it does not mean that they should trade for Kevin Garnett.
However, this apparently has been considered and now the team is trying to get the veteran forward, according to Sean Deveney of the Sporting News:
Multiple sources tell Sporting News the Los Angeles Clippers are making a push to acquire center Kevin Garnett from the Boston Celtics. Team officials have been talking ahead of Sunday's game in Boston.

The crux of an offer for Garnett, according to sources, would be based around second-year guard Eric Bledsoe and veteran wing Caron Butler.
At first glance, this trade makes a little bit of sense.
Injuries have taken a toll on the Clippers, as Chauncey Billups, Chris Paul and now Blake Griffin have missed games for various reasons.
As a result, the squad that built up a 32-9 record to start the year has now lost seven of its last nine games.
After falling to the Washington Wizards on Monday, the Clippers dropped to 4.5 games behind the San Antonio Spurs for first place in the Western Conference. With four more games on their eight-city road trip, it does not seem like things will turn around any time soon for the Clippers.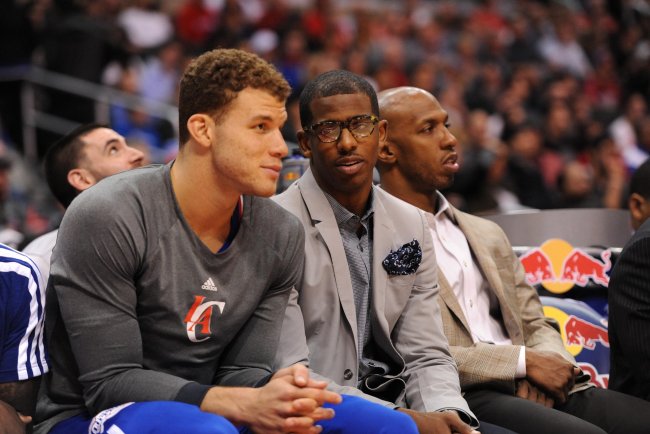 Jayne Kamin-Oncea-USA TODAY Sports
It is obvious why the team would look to an established player as a way to end these struggles.
Unfortunately, Garnett is not that player. The 36-year-old player cannot move like he used to and would slow down the fast pace that the Clippers like to play.
Should the Clippers try to acquire Kevin Garnett?
While he is still a serviceable player, Garnett's numbers are way below his career averages. He is averaging only 14.8 points per game, and his 7.3 rebounds per game is currently tied for the lowest since his rookie year.
His player efficiency rating is also the lowest of his entire career, according to John Hollinger's system.
At best, he provides a small offensive upgrade to DeAndre Jordan, but does not give as much defensively. He also does not have the athleticism of the starting center.
The other concerning factor is his contract. Garnett not only makes over 11 million per year, but is also signed for three more years. This could handcuff Los Angeles from making moves in the future.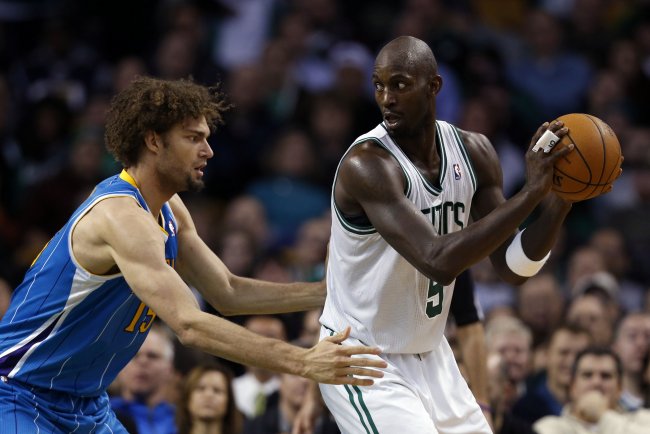 Greg M. Cooper-USA TODAY Sports
Frankly, the reported deal would make the Clippers worse.
Eric Bledsoe has played well in Paul's absence and would be a legitimate starting point guard on many teams around the league.
In the last two games, Bledsoe has scored 40 points with 19 assists. He is not someone to give up as the team goes through its struggles. He is a 23-year-old potential star that will only get better.
Caron Butler would not be as big of a loss, but he still has the ability to have big games every so often.
By trading these two players, the Clippers would damage the current roster without providing an upgrade in return.
According to ESPN's Arash Markazi, Paul should be back by the end of the week. This should prevent the team from hitting the panic button just yet.
With the point guard on the floor, the Clippers are one of the best teams in the NBA. They should wait and see how things play out with everyone healthy before making a move that could set the organization back for years.