5 Players Minnesota Timberwolves Should Target at Trade Deadline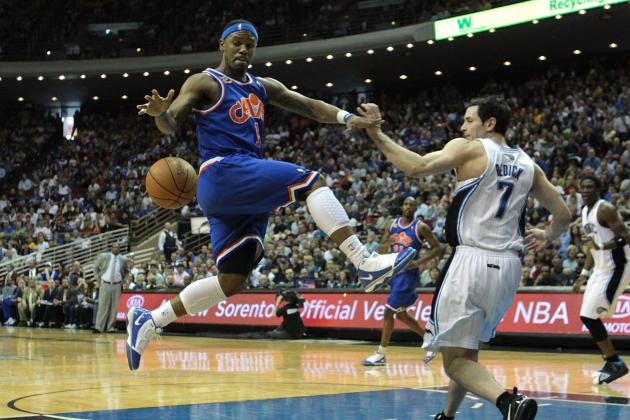 Sam Greenwood/Getty Images

The Minnesota Timberwolves are at a really weird place as the February 21 trade deadline looms.
On one hand, they're in a good place. Despite the absence and inconsistent play of their two premier players, Kevin Love and Ricky Rubio, they are hovering at the .500 mark.
Ask any Wolves fan at the beginning of the season and they'd tell you that they wanted the club to be in position to pounce on a late seed in the Western Conference once Love and Rubio are firing on all cylinders. For all intents and purposes, they are in position to nab a No. 7 or 8 seed if we see the real Love and Rubio.
Therein lies the problem, though: Love and Rubio have not been themselves. Both have been injured for a majority of the season—Love because he was doing knuckle pushups and Rubio due to injury last year—and have not produced liked they are expected to on the court.
Love came back, ripped his team and has been in and out of the lineup with minor ailments.
Rubio came back, lit up Dallas and then had to take even more time off.
So this puts Minnesota in an odd spot at the deadline.
They can't sit and do nothing because this team has the potential to generate the interest it did in the Kevin Garnett era. At the same time they don't really have great assets to trade.
Minnesota probably doesn't want to deal Love and Rubio, the foundation of their team, or the emerging Nikola Pekovic and Alexey Shved, two players that GM David Kahn would be wise to hold on to for the long term.
After that you get a hodgepodge of veteran contributors like Andrei Kirilenko, potential draft busts like Derrick Williams or guys that played well but got injured like Malcolm Lee.
My thought is that if the Wolves are going to make moves at the trade deadline, they should avoid giving up any semblance of a strong asset and try to get an underperforming player on the cheap.
Yes, this looks like bringing in Michael Beasley all over again (I do not suggest that), but they should look at younger players that they can get on the cheap, cut if they flop and are young enough where if they somehow shine in Minneapolis, the team can lock them up long-term.
Begin Slideshow

»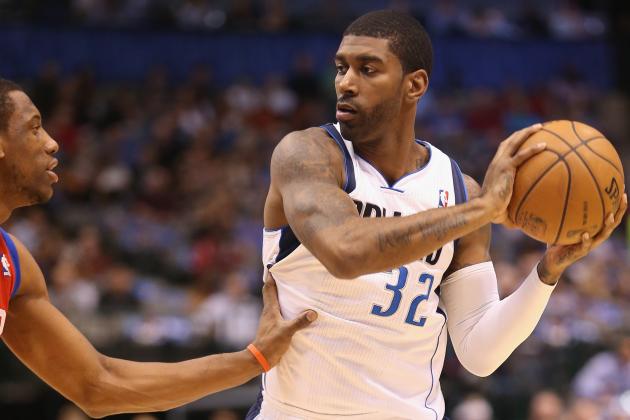 Ronald Martinez/Getty Images

Timberwolves fans are familiar with OJ Mayo.
Drafted third overall in 2008 and then swapped for some guy named Kevin Love, basketball fans in Minnesota seem to have conveniently forgotten that many of us thought this was another one of Kevin McHale's bone-headed moves (like, say, the Joe Smith fiasco or thinking Stephon Marbury was mentally sane, et cetera).
Mayo currently sits on a struggling Dallas Mavericks team after four years with the Memphis Grizzlies. He's also in the last year of his contract, but has a player option. This means the Wolves could let him go at the end of the year if it didn't work out unless Mayo, for some reason, goes, "Well, it's not working out, but I want to stay here."
Mayo has qualities that Minnesota would like: He shoots free throws well, is a good outside shooter and can play point in a pinch. If he's productive enough on offense, it will let the team overlook the fact that when he's paired with Rubio, the team basically has two guards that cannot guard.
Still, it's worth the risk to add a young player that could fit many needs offensively.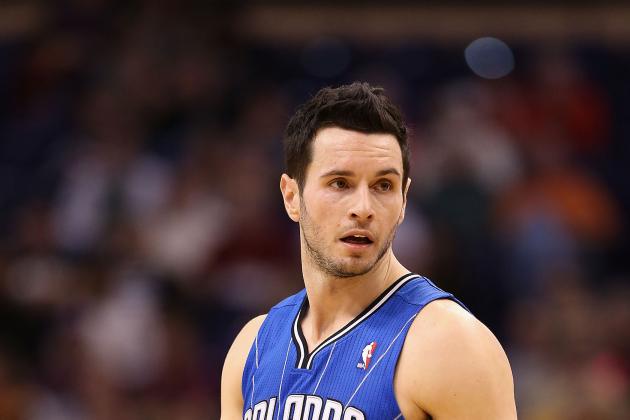 Christian Petersen/Getty Images

At 28, Redick is by no means young, but he's only spent six years in the league.
He can do one thing really well: shoot three-pointers. But that's exactly what the Wolves need. He's never really been a starter, but he did crack the Magic's opening lineup 22 times last season and has always been a threat off the bench.
What's more? He's a reliable free-throw shooter, plays well defensively and is a good entry passer. He also doesn't create trouble in the locker room or off the court. In essence, this means he brings three-point shooting without extra baggage.
That seems like exactly what the Wolves need.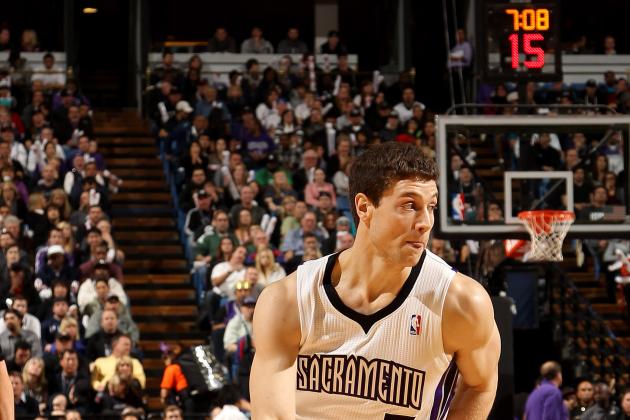 Ezra Shaw/Getty Images

Think of Jimmer as JJ Lite, a great college player that can shoot the ball. But unlike Redick, Fredette has yet to become a reliable NBA player.
People have this guy out of the league as soon as next year, but perhaps he just isn't being used well in Sacramento (c'mon, that's not that far-fetched) and could use a change of scenery.
Like Mayo, this guy doesn't really defend players (in fact, he's pretty awful) and like Redick, he isn't going to penetrate and make plays. But that's not what the Wolves need—they need someone to make three-point shots.
This guy's a one-trick pony, but that's exactly what they want.
Best-case scenario: we see Jimmer bombing shots from outside the 651 area code and draining them, opening up the court for Love, Pekovic and Co.
Worst-case scenario: he flops and the Wolves suck up a $2.5 million salary next year.
Overlooked scenario: Fredette, against all odds, just goes off for a little bit. Everyone focuses on him for a couple months (call it Diet Linsanity) despite all indications that he can't keep it up. Utah takes a lot of interest in him because he went to BYU and is Mormon, making him charming to the locals, and the Wolves swindle the hell out of a division rival!
Wouldn't that be fun?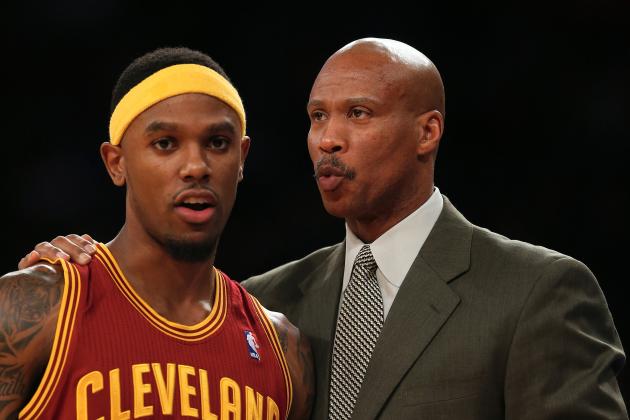 Elsa/Getty Images

Another outside shooter that has trouble defending, Gibson is a project worth undertaking.
He is small and struggles to connect with jumpers off the dribble, but he shoots well off the catch and is a tough, competitive player.
That means he should thrive playing with Rubio and brings a nice energy on the court.
Best yet? He's not under contract next year so if the project doesn't work out, the Wolves just let him go.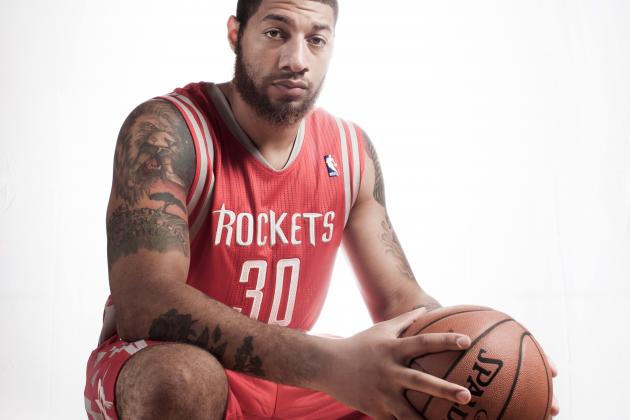 Nick Laham/Getty Images

Stop. Take a deep breath. Don't freak out.
I know Royce White fears flying. I know Royce White is currently suspended. I know Royce White shoplifted from our beloved Mall of America.
Think of him as our Prodigal Son.
All White needs is the warm embrace of Minnesota. Don't want to play away games? Fine, just ensure that you come to play at home. Don't want to play basketball? Fine, it didn't cost us a first-round draft pick. Want a fresh suit from Macy's? Ahh…just order online.
There is an unstoppable beast inside White that is held captive by his mental disorder.
Perhaps a return home is what this man needs to unleash it.
All statistics are accurate as of January 7, 2012.
Tom Schreier covers the Timberwolves for Bleacher Report and writes a weekly column for TheFanManifesto.com.