Los Angeles Lakers: Should Kobe Bryant Adapt and 5 Other Questions Answered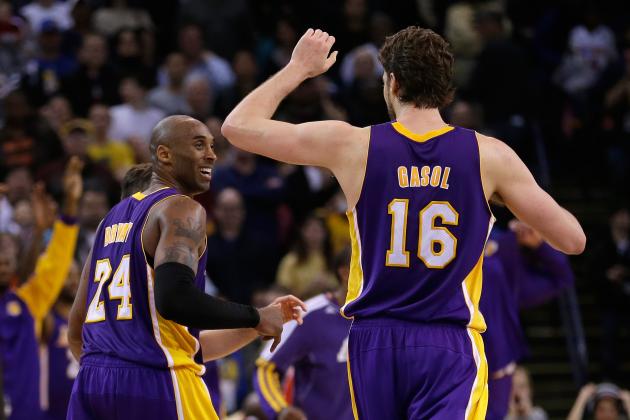 Ezra Shaw/Getty Images

I'm home with my family for Christmas, and while I'm the only one who writes about the Lakers, we're all big fans and have very strong opinions.
To say that the year hasn't gone as well as we hoped is an understatement. At the same time, the season is still early and Steve Nash and Pau Gasol have played limited minutes.
As we get ready for the Christmas Day game against the Knicks, my brothers and I answer six questions about the state of the Lakers.
Begin Slideshow

»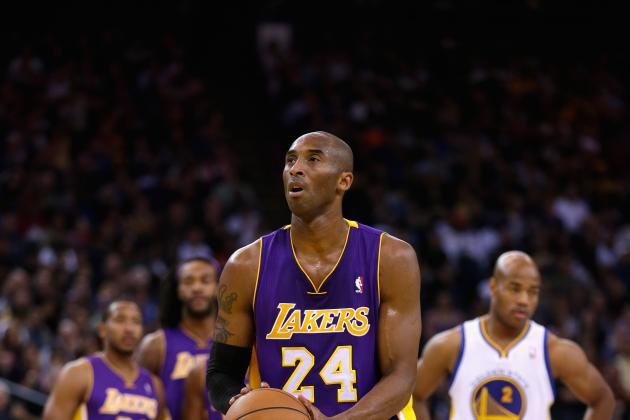 Ezra Shaw/Getty Images

Nathan: Incredibly important. While other games have been more dominant (game against Mavericks last month in Dallas), this one takes the cake because it's against a road team that has been playing great. Down 14 in the fourth quarter and Kobe having an abysmal game, they didn't give up, rallied back and won in overtime. Game of the season.

Brandon: It's as important as pumpkin pie on Thanksgiving and Santa Claus on Christmas. Steve Nash is the only gift that any real Laker fan would want. This Christmas, Lakers fans wont have to spend time with their families or watch Kobe put up 40+ shots in a loss to the Knickerbockers. Instead, fans will be able to watch D'Antoni limping up the court shouting commands and a player who can actually run the offense. Merry Christmas to the Nash family and the barber who gave him that sweet haircut.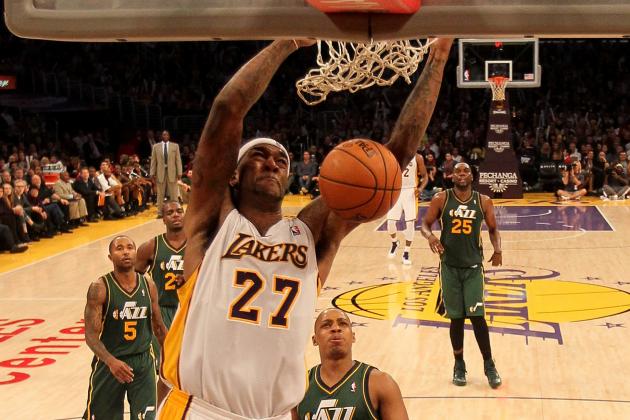 Stephen Dunn/Getty Images

Nathan: Jodie Meeks. Three-point shooting has been a weakness for the team and Meeks has been the lone bright spot. Gasol and Howard need space to operate and the Lakers need a scoring punch off the bench. Meeks must continue to fill that role.
Jordan: Jordan Hill. He brings energy and toughness off a weak bench. In games the Lakers win, Jordan Hill is averaging twice as many points than in losses.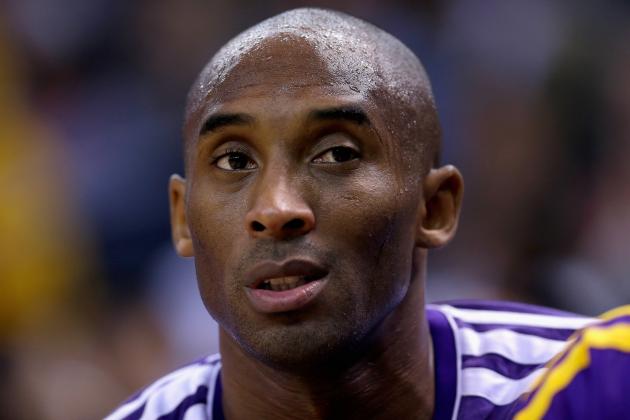 Ezra Shaw/Getty Images

Nathan: Kobe has had another great year, especially on offense. But with Nash coming back from injury, Kobe should spend less time handling the ball. There are some games where his shot selection has been awful, and times when he forces things. At this point of his career he should pick and choose his moments to go one-on-one and let Nash handle the ball.
Brandon: The success of the Lakers will depend upon Kobe Bryant and his ability to understand and accept his new role. Kobe is no longer the sole source of offense nor the Michael Jordan-like assassin that earned him the nickname Black Mamba. His skill set will be stretched this season to include the new roles of player-coach and second option. Coming off the extreme defensive stratagem that failed the Lakers under Mike Brown, he is asked now to embrace the opposite extreme offensive stratagem under Mike D'Antoni. These extremes leave Kobe with one option – to manage the game on the court as player-coach and accept his role as the second option, with his newly All-Star assembled team as the first option.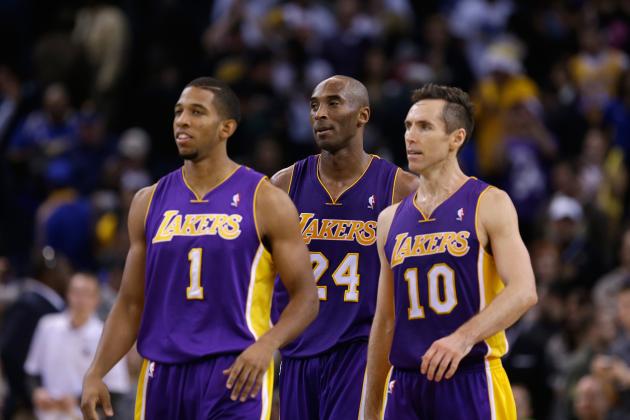 Ezra Shaw/Getty Images

Nathan: Fourth. The Thunder, Clippers and Spurs (and maybe Grizzlies) should all finish ahead of them. The Lakers have a tough road just to get the four-seed and will have an even tougher road to reach the NBA Finals.
Jordan: Fifth at best. The Western Conference is crowded at the top, and the Lakers aren't competing well with the NBA's top teams. Should they make the playoffs, they won't have home-court advantage in any round.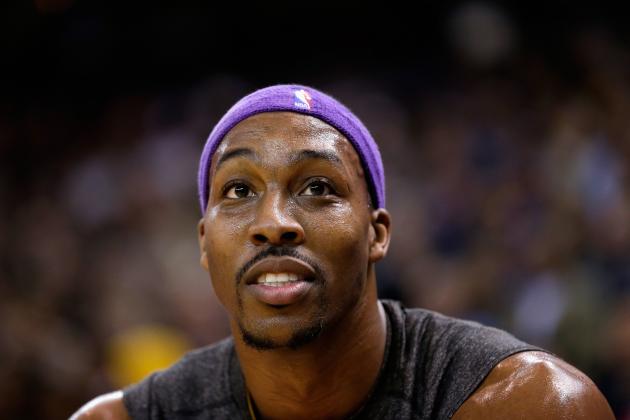 Ezra Shaw/Getty Images

Nathan: Defense. Specifically from the wingmen. The Lakers will never overwhelm anyone with their speed, but they need to make it a priority and they need to bring a consistent effort. The offense will take care of itself.
Brandon: Production from big men. As noted in the Three-peat from 2000-2002, big men that can dominate lead to championships. The Lakers now have two of the most dominant big men, but they aren't producing.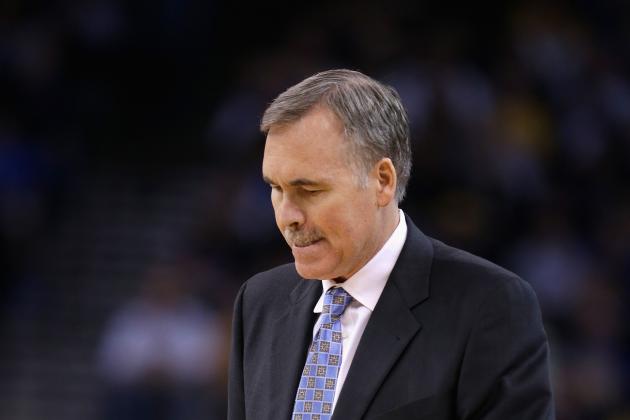 Ezra Shaw/Getty Images

Nathan: Maybe. It's still tough to say what this team will look like come April. Howard is clearly not 100%, the defense has been lacking and the bench needs improvement. I still have hope that the Lakers can contend, but they have a long way to go to catch the Heat or Thunder.
Jordan: No. The Lakers are too weak at guarding the perimeter and Dwight Howard is not capable of making up for everyone else's poor defense. If Kobe decided to put as much effort into his defense as he does his offense, then I might say maybe. But I don't see that happening.