La Liga Winners and Losers of 2012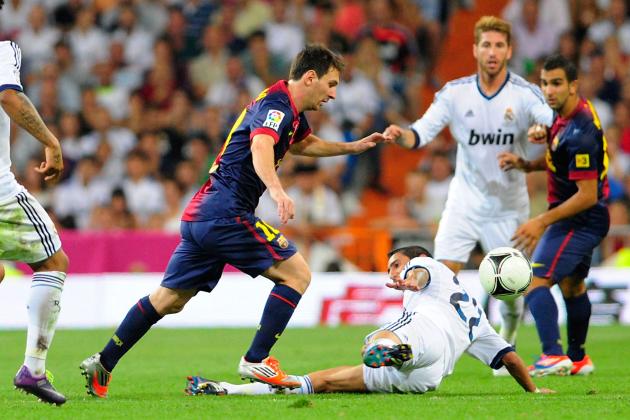 Gonzalo Arroyo Moreno/Getty Images

La Liga gives us great memories and stark differences every year, but not often do fans get to see such contrast between players and clubs.
In 2012 Spain's Primera Division had the three best players in the world and the three best finishers in football.
The league housed a different record-breaking team in each half of the season. It also gave us one of the most enjoyable underdog stories in recent memory.
We saw some people rise above seemingly unbeatable odds while others fell so far from grace that even their own fans are ready to see them out.
Now that football in Spain is over for 2012, it's time to review the biggest winners and losers of the year.
Begin Slideshow

»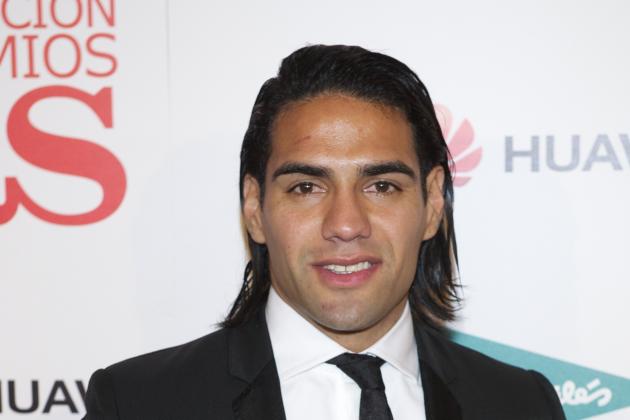 Juan Naharro Gimenez/Getty Images

Back in early March I took a bit of criticism for saying that Radamel Falcao was one of Europe's elite strikers and comparing him with Mario Gomez.
After winning his second-straight Europa League trophy and demolishing Chelsea in the UEFA Super Cup, he is now considered by many to be the best No. 9 in all of football.
Many will forget that El Tigre was a surprisingly underrated striker before Diego Simeone arrived.
Now the Colombian has many of Europe's biggest clubs fighting over his signature and has already etched his name in Atletico Madrid history.
This year he beat Diego Forlan's record of 32 goals in a calendar year and also surpassed the 50-goal mark for Los Colchoneros.
What a year for La Liga's best striker.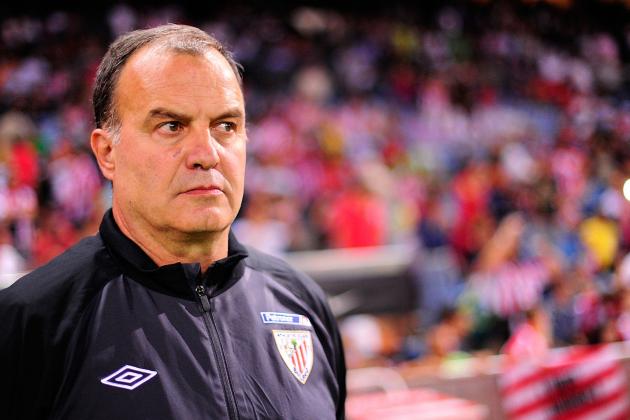 Gonzalo Arroyo Moreno/Getty Images

Perhaps it is a regional thing. After all, most of Spain's northern clubs have had a terrible year, apart from Real Sociedad. Sporting Gijon and Racing Santander were relegated last year while Deportivo, Osasuna and Celta Vigo are all at risk of following them out of La Liga.
Athletic Club showed many signs of promise in the spring, but finished without anything to show for that potential and have been pretty awful this season.
They outclassed Manchester United in the Europa League and managed to make the final, but were embarrassed by Atletico Madrid.
The Basques also got drubbed by Barcelona in the Copa del Rey final and that's where things really went downhill.
Key Players 'Lost'
The summer was filled with transfer speculation surrounding Fernando Llorente and Javi Martinez. The latter eventually made his way to Bayern Munich for a Bundesliga record transfer fee.
Llorente, on the other hand, has been relegated to being a benchwarmer since saying he did not want to stay at the club after his contract expires in the summer of 2013.
This season the Lion King has barely even played and has really taken a beating from the fans. His lack of playing time at the Euros only weakened his confidence after having one of his better seasons in La Liga.
Iker Muniain had a stellar campaign last term, but was awful at the summer Olympics and has been very disappointing this season.
All Downhill this Season

Los Leones finished 2012 in 13th place and just four points above the drop. A year that had so much hope scattered throughout ended even worse than last season did.
They also bombed out of the Europa League in shameful fashion before getting eliminated from the Copa del Rey by lowly Eibar.
Athletic Bilbao choked in two finals in the spring and have played themselves out of contention for all three trophies before January of the new term.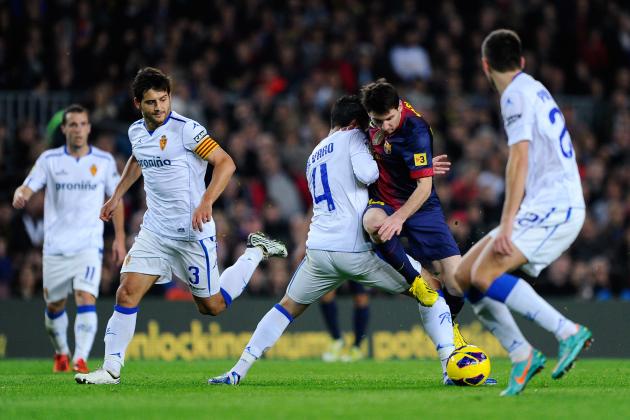 David Ramos/Getty Images

Real Zaragoza might be football's best example of how a year can change everything in some cases.
Last December Los Blanquillos were at the bottom of the table after having one of the worst starts in league history in terms of goals scored, goals allowed and points won.
Then Manolo Jimenez took over, Apoño arrived and Zaragoza had a turnaround for the ages, avoiding relegation on the final day of play.
Zaragoza now sit in 12th place and have played some tough matches against both Real Madrid and Barcelona.
They also have an exciting squad and a great midfield that should see them contend for European play in the second half.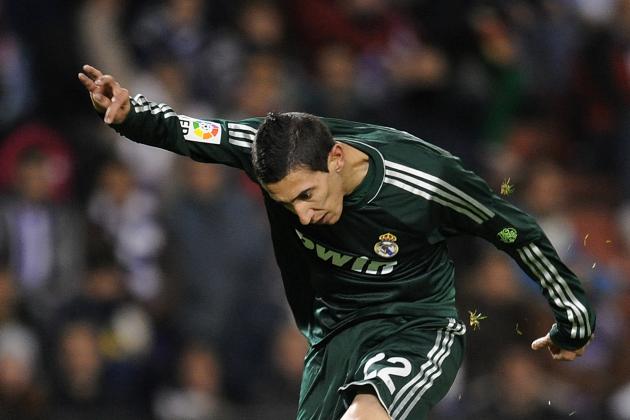 Denis Doyle/Getty Images

Not all turnarounds over the last 12 months have been positive.
While Real Zaragoza ascended from the depths of despair, Angel di Maria fell from near-record heights.
The Madrid winger nearly broke Xavi's single-season assist record in just the first half of last season, but an injury forced him to miss months of play.
The Argentinian came back almost five months later, but hasn't been the same player. Di Maria has been incredibly inconsistent and was one of Madrid's worst players in 2012.
Some Madrid fans were prematurely hailing him as the best winger in Spain last fall. Many are now asking for the club to sell him today.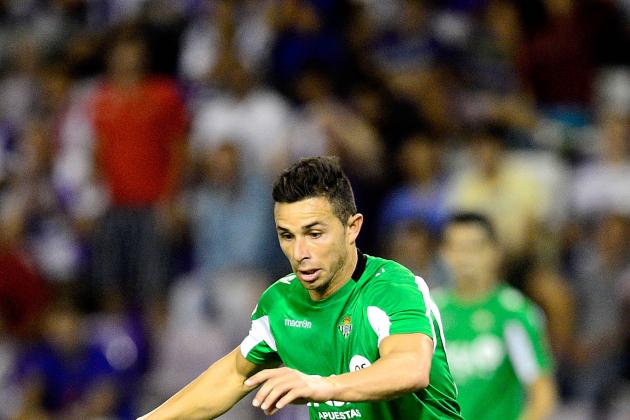 Gonzalo Arroyo Moreno/Getty Images

Real Betis were promoted last season and immediately became one of the toughest opponents in the league. Many were surprised to see Los Verdiblancos battling for a mid-table finish then and are still surprised to see them fighting for Champions League qualification.
The two biggest reasons for Betis' great revival—other than the great Pepe Mel—are Beñat and Ruben Castro.
The Best Spanish Striker in Europe?
For all the talk about Fernando Torres and David Villa this year, the best Spanish striker of 2012 played for a much smaller club than Chelsea or Barcelona.
Ruben Castro finished the year with 20 goals, more than any other Spaniard in football besides Michu, who scored 21.
He was the most consistent striker in La Liga apart from Radamel Falcao and it was his brace that forced Pep Guardiola to leave Spain without a win in his final match.
The Future of La Roja's Central Midfield?
Beñat has become one of the league's best players over the last 12 months and has finally gotten his due recognition outside of Spain.
Big clubs in England and Germany have been linked with a move for the Basque star and Sevilla natives are desperately hoping that he will stay with the club.
Beñat was so great in 2012 that he earned a spot in Vicente del Bosque's squad, beating out the likes of Mikel Arteta for a coveted spot in the modern Spanish midfield.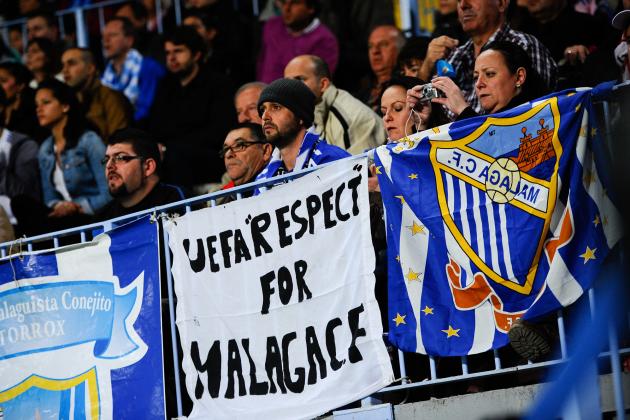 David Ramos/Getty Images

Last season ended on such a high note for Malaga after earning their highest finish in team history and clinching a Champions League spot for the first time ever.
If only the cheer had continued. Instead, the club went from a heavenly high to heart-breaking lows in the span of just a few months.
In the summer their billionaire owner appeared to abandoned them, failing to pay players' wages or even the debts owed to other teams for transfers. The financial turmoil forced them to sell their best player, Santi Cazorla, for less than half of what he would have been worth in a normal market and forced a few other players to leave as well.
The team overcame and united on the pitch, but 2012 ended terribly for the club when UEFA banned them from European play next season (or whenever they next qualify).
From hopes of breaking La Liga's duopoly, to becoming a prime example of how having a billionaire owner is not always as glorious as it seems.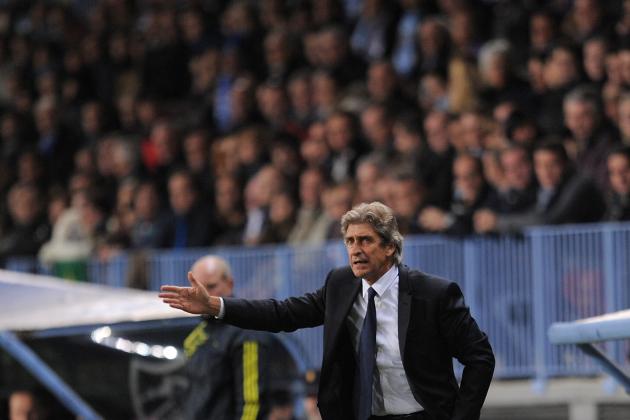 Denis Doyle/Getty Images

La Liga's best coach (in my opinion) was rumored to be at risk of being fired this past summer, but guided his team through the most tumultuous period in club history.
Manuel Pellegrini has now turned them into one of La Liga's top sides despite losing their best player this summer.
A Master of Spanish Football
The former Villarreal and Real Madrid coach led Malaga to their best-ever finish in La Liga and then to the top spot of their group in the Champions League.
Pellegrini's men now have the best, stingiest defense in Spain and have been continuously united despite so many external and even internal factors tearing them apart.
Going out with a Bang
The Chilean ended 2012 in a way that perfectly shows how great a leader he has been this season.
News broke that Malaga would be banned from European play if they qualified next season. This news would test any club and having to face the reigning Spanish champions would have broken them.
Instead of letting that break his team, though, Pellegrini led his team to a convincing win over Real Madrid, a match that will allow 2012 to end on a very high note.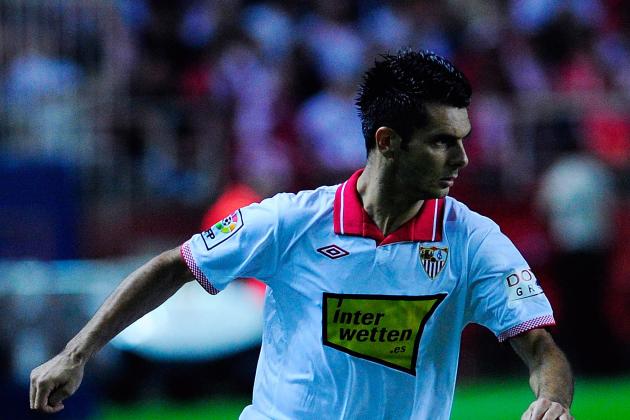 Gonzalo Arroyo Moreno/Getty Images

Sevilla started the year off in very poor form, winning only six of their 22 games in the second half of last season.
This season started with more promise, with new signings and a win over Real Madrid highlighting the early goings, but Los Rojiblancos soon reverted to their characteristically inconsistent play.
Since then, the season has basically fallen apart and Sevilla now find themselves in 14th place, just four points above the relegation zone.
The Andalusians started the year winless in their first six matches and it ended in similar fashion as they failed to win their final five.
2012 had a couple of bright spots for Sevilla, but it was mostly one of the more forgettable seasons of the last decade for one of Spain's most respected clubs.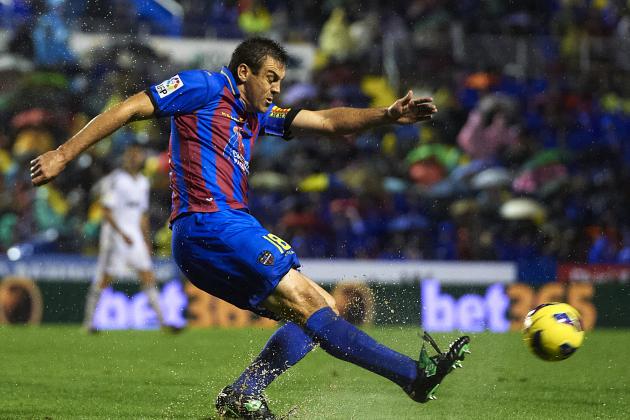 Manuel Queimadelos Alonso/Getty Images

Levante were one of Europe's most encouraging Cinderella stories last season after being the poorest team in Spain, yet finishing with a spot in the Europa League.
Many people expected them to move backwards this season, but Levante have not slowed down at all.
Juan Ignacio Martinez is proving that his first season was no fluke and that he really is one of the league's best managers.
They are in sixth place, just where they finished last season, and are now in the elimination stages of the Europa League.
Levante have been one of football's most inspiring signs of proof that hope and team unity can sometimes overcome a comparative lack of ability.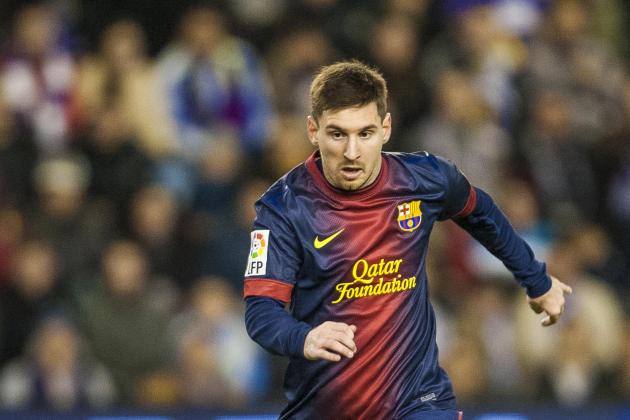 Victor Fraile/Getty Images

There was no more talked-about or praised player in the world in 2012 than Lionel Messi.
The Argentinian had one of the greatest individual performances in the history of the game. He finished with 91 goals, beating Gerd Muller's long-standing record, but that was not the only mark he set.
La Pulga became Barcelona's all-time highest scorer in official competitions with 288 goals.
He also became the first player in Champions League history to score five goals in one match, shaming Bayer Leverkusen last spring.
Barça's No. 10 also quieted many of his national critics by scoring a record-tying 12 goals for Argentina.
He may not win his fourth straight Ballon d'Or, but Lionel Messi will never forget the historic year he had in 2012. Neither will football.