5 Reasons the Charlottle Bobcats Won't Shock the World with a Playoff Berth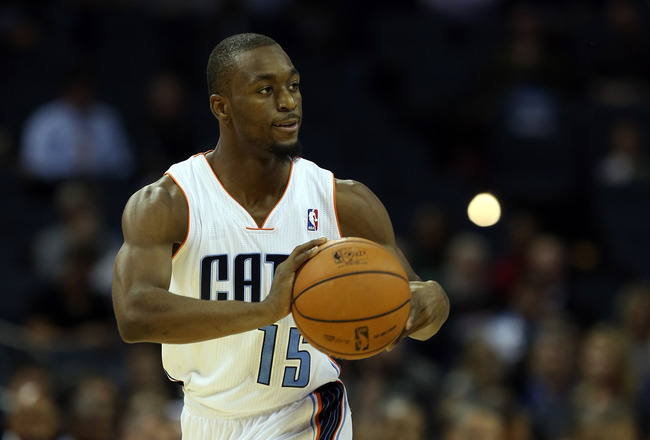 Streeter Lecka/Getty Images
The Charlotte Bobcats have stunned the NBA world with their 7-8 start to the 2012-13 season after winning just seven games all of last season.
Behind the play of Kemba Walker and Michael Kidd-Gilchrist, the 'Cats are only trailing the Boston Celtics by one game for eighth place in the Eastern Conference, and talk of a possible Charlotte playoff berth has begun.
So, will they? Will the Bobcats, the NBA's biggest laughingstock a year ago, actually make the playoffs?
No they won't.
While the Bobcats' future appears to be much brighter than it did just a month ago, here are five reasons a trip to the playoffs this season isn't apart of it.
Note: All statistics are accurate as of Dec. 2
The Team's History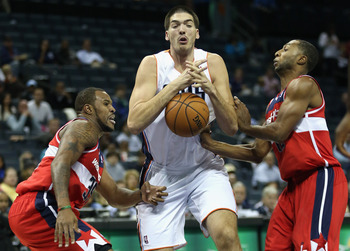 Streeter Lecka/Getty Images
I'm not the first person to mention that the Bobcats finished the 2011-12 season with a .106 winning percentage, which is the worst in NBA history. As painful as it may be for Bobcats fans, their ineptitude from a season ago can't be ignored when evaluating this year's team.
The Bobcats didn't just lose 59 game last year, they were dominated in the process. The team finished last in the league in points per game, 29th in rebounding differential and 27th in point allowed.
To be fair, they've definitely made some upgrades personnel-wise such as drafting Michael Kidd-Gilchrist and signing Ramon Sessions. On top of that, they have a new coach in Mike Dunlap who is having great success in making the 'Cats play faster and more aggressive.
Still, are we really to expect this team is capable of making the playoffs, which would require at least a 40 percent increase in winning percentage from the season prior? To accomplish that, the Bobcats would have needed to make monumental steps forward in terms of improving their roster this offseason. They've taken steps, just not ones that are big enough.
Lack of Top Talent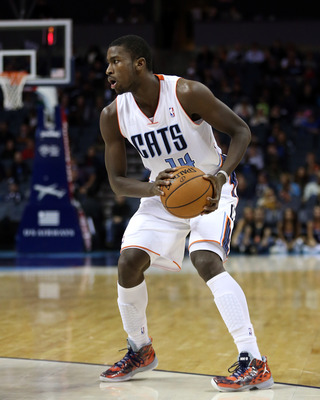 Streeter Lecka/Getty Images
The NBA, maybe more than any other professional league, is driven by its elite talent. In general, you need at least one great player to make the playoffs and one superstar to win a championship.
Don't believe me, let's look at who made the playoffs in the East last season: Chicago (Derrick Rose), Miami (LeBron James), Indiana (Roy Hibbert), Boston (Rajon Rondo), Atlanta (Josh Smith), Orlando (Dwight Howard), New York (Carmelo Anthony) and Philadelphia (Andre Iguodala).
Not one of the 2012-13 Bobcats players is even close to playing at the same level as those just mentioned. In fact, the Bobcats don't even have a player of the same caliber as many of the non-superstar players on the 2011-12 East playoff teams.
The Bobcats have a player in Michael Kidd-Gilchrist who appears to have a bright future and could one day be a perennial All-Star capable of leading them to the playoffs; however, he's certainly not at that level now.
Not Enough Scorers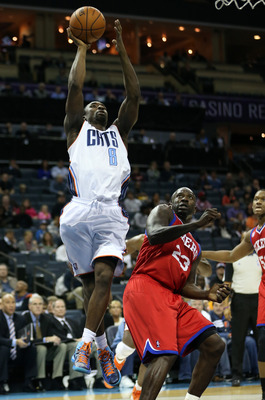 Streeter Lecka/Getty Images
Even though the Bobcats have started the season playing much better than expected, the team is still having trouble scoring (ranked 21st in points per game and 29th in field-goal percentage) and I suspect this will continue to be an issue all season long.
It's usually not a great sign for an NBA team if their leading scorer is the team's starting point guard. Well, not only is Charlotte's top scorer (Kemba Walker) just that, his backup (Ramon Sessions) is the team's second leading scorer.
The 'Cats have a couple of good shooters in Ben Gordon (who has been fantastic this season) and the currently injured Gerald Henderson, but little else.
Simply put, their offensive problems aren't due to strategy more than they are personnel. The Bobcats just don't have enough high-percentage scorers to sneak into the playoffs.
Kemba Walker Has Improved, but Not Enough for a Bobcats Playoff Berth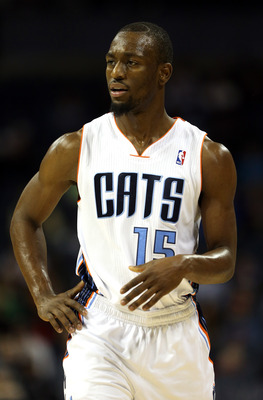 Streeter Lecka/Getty Images
After a disappointing rookie year last season in which he shot 36.6 percent from the field, Kemba Walker and his terrific play has been a revelation for the Bobcats early in the season.
He's Charlotte's leading scorer with 16.3 points per game, while also dishing out 5.9 assists and 2.1 steals per contest.
He opened the season with a memorable 30 points in a huge upset against the Indiana Pacers, and eight days later he dropped 26 points with eight steals in a victory over the Mavericks.
While Walker's play has been impressive and he is clearly a better player than a year ago, I expect his production to fall off. In fact, it already has begun to. In his past four games, Walker has been held scoreless in one and shot 12-of-49 from the field, dropping his season shooting percentage to a horrific 39.5 percent.
Walker's not as poor an offensive player as he's shown in the past four games; however, he's not as great of an offensive threat as he was against Indiana and Dallas. Unfortunately, that is the high level the Bobcats would need him to play at if they were to make a playoff run.
It's Better for the Bobcats Not to Make a Run at the Playoffs
Elsa/Getty Images
The notion that an NBA team is best either competing for a title or a lottery pick is something that I completely agree with.
The Bobcats would have nothing to gain from making a playoff appearance. Let's just say they did, though. They would likely sneak in as an eighth seed and face Miami. I wonder how that series would go.
It benefits the Bobcats greatly to once again finish as a high-lottery team so they can draft the type of talent that could one day give them a chance of being one of those few teams competing for a championship.
The Bobcats' upper management has to realize they can't stunt their rebuilding just for a chance of hosting two playoff games. Even if the Bobcats had a puncher's chance to make the playoffs at midseason, they should still make a move with the future in mind, such as trading Gerald Henderson for a draft pick.
The truth is the Bobcats don't have enough talent to make the playoffs, so an attempt that is almost certain to fail and would hinder the team's future even if it were to succeed would undoubtedly be a mistake.
Keep Reading

Charlotte Bobcats: Like this team?