NASCAR: 10 Drivers Who Could Change Teams After the 2013 Season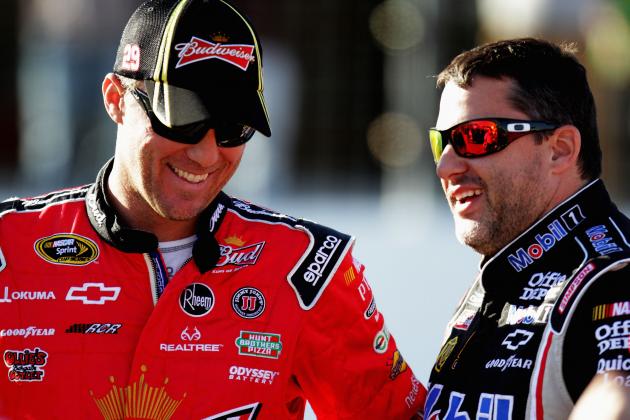 Silly Season keeps getting earlier and earlier.

When reports came from Phoenix International Raceway a few weeks ago that Kevin Harvick may be leaving Richard Childress Racing for Stewart Haas Racing, we started talking not about the 2013 season but the 2014 campaign.

So instead of talking about who will be in a new ride next season, we're now talking roughly 16 months ahead.

But the Harvick reports got us thinking: what drivers may potentially find other homes in 2014? Sure, there's still a whole season to go through before we reach that point, and any number of things can happen in the interim, but we thought it would be interesting to throw some names out that we could potentially see moving to new homes the season after next.

If you have any thoughts on the drivers we've chosen, or if you have some other suggestions of your own, please feel free to leave a response.

And now, 10 Drivers That Could Change Teams After the 2013 Season:


Follow me on Twitter @JerryBonkowski
Begin Slideshow

»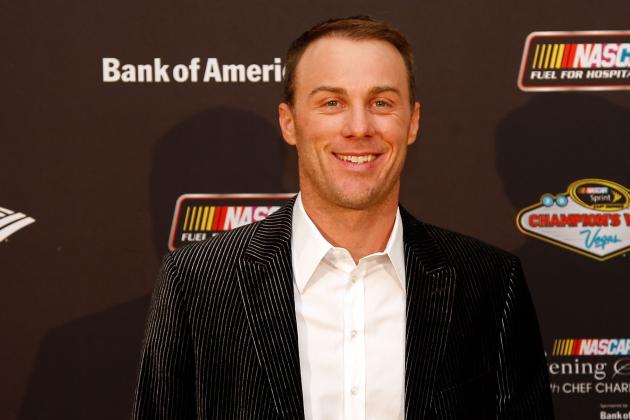 We pretty much already know where Kevin Harvick will likely wind up in 2014: Stewart Haas Racing, if the numerous rumors and reports are to be believed.

No one has confirmed the move as yet, although Harvick's current boss, Richard Childress, has come close with some of his comments, saying the No. 29 team is only focused on the 2013 season, winning the championship and so forth.

In NASCAR terms, that's about as close to a confirmation that Harvick is gone as you're going to find.

If the rumors and reports prove true, Harvick will team up with team co-owner Tony Stewart, Danica Patrick and Ryan Newman.

Or will he? Check out the next slide to see what we're talking about.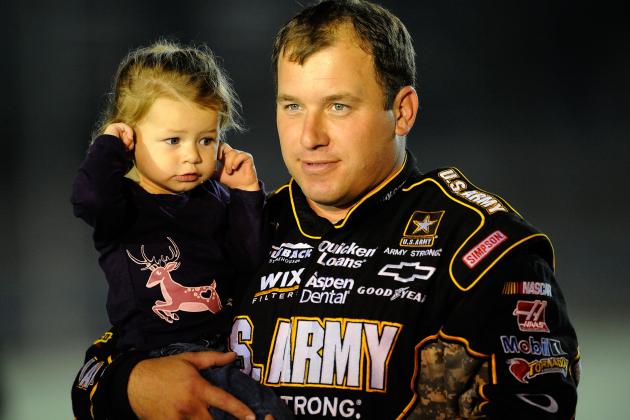 This one is a toss-up at best. While Ryan Newman has proven to be a great foil and backup for team owner and lead driver Tony Stewart, one must wonder just how long Newman wants to continue playing second fiddle.

Perhaps being essentially a perpetual backup throughout his career has held Newman back. More than anything, he needs a team that will put him first—or at least on par with other drivers.

And with Patrick joining the Sprint Cup crew next season and Harvick likely to relocate their in 2014, what happens if SHR can't muster enough sponsorship to support a fourth team, as it hopes to do?

Guess who becomes the odd man out? You've got it, the driver of the No. 39.

If he were to go to another team, which one might it be? Well, Richard Childress may have an opening or two (if Harvick and potentially Jeff Burton leave). Or how about if Michael Waltrip Racing decides to expand to four teams? We could easily see Newman fit in there, as well. Or what if Front Row Motorsports or Furniture Row Racing decide to further expand their reach within the sport and want Newman as their No. 1?

One thing is for sure, if Newman does decide to leave Stewart Haas Racing—either of his own choice or not—there's no question he would draw a lot of interest from other teams.

And that could potentially be the best thing to ever happen to his career.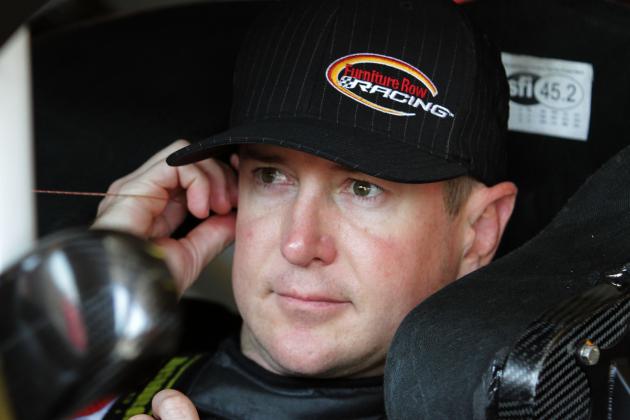 While Kurt Busch has only competed in six races for Furniture Row Racing, somehow we get the feeling his tenure will not be long there.

Sure, he'll start the 2013 season there, and most likely will finish it there, as well, but 2014 could be a whole different ballgame.

Team owner Richard Childress had expressed interest in Busch before he moved from Phoenix Racing to FRR for the final six races of the just completed season.

If Kevin Harvick and potentially Jeff Burton both depart Richard Childress Racing after the 2013 campaign, there would likely be two seats to fill.

One, Harvick's, would likely go to Childress's grandson, Austin Dillon, who will likely drive the fabled No. 3 Chevrolet in 2014—or at least that's what many rumors seem to indicate.

And if Burton leaves—one more sub-par season in 2013 may ultimately seal his fate—Busch, the former 2004 Cup champ, would be a likely replacement.

Somehow, we just don't see Busch spending the rest of his career at FRR. He wants to get back to a premier team, and RCR would certainly fall into that category.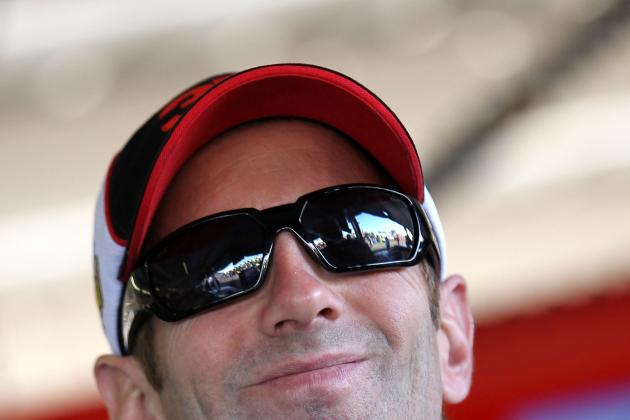 We have no direct indication that Greg Biffle is unhappy at Roush Fenway Racing, or that he wants to leave. But there have been times in the past where Biffle hinted that he may seek new pastures.

And if 2013 turns out to be a season that Biffle continues to be an also-ran at RFR (even though he did finish fifth in the season standings this year, the best of any Roush driver), we wouldn't be surprised to see him follow Matt Kenseth out the front door at RFR. Kenseth, of course, recently left RFR after 13 seasons to race next season at Joe Gibbs Racing.

Biffle would be a great fit at plenty of places, and don't be surprised if one of those might very well be JGR, as well.

If Kyle Busch were to leave JGR after 2013—there have been intermittent rumors that may be the possibility—Biffle would be a more than credible replacement. Plus, he's always been a great teammate to Kenseth, and vice-versa.

Plus, "the Biff" comes with a lot less baggage and drama than the younger Busch brother, something that would likely be a welcome relief at JGR.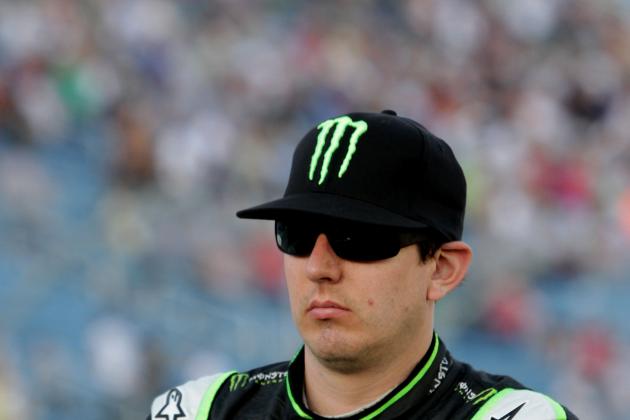 While Kyle Busch has had a good home for the last few years at JGR, 2013 could be a watershed season for Kurt's younger brother.

If Kyle suffers through another lackluster season like 2012 and again fails to win more than one race or doesn't make the Chase for a second straight year, we wouldn't be surprised to see him move on to new pastures.

He's expressed the possibility of starting his own Sprint Cup team some day, but at 27, Busch is a bit young to take on that kind of major responsibility and headache. Still, to use an old adage, perhaps the only team owner Kyle Busch will ever be totally happy racing for is Kyle Busch.

We wouldn't be surprised to see Busch even try and unite together with older brother Kurt at another venue, perhaps Richard Childress Racing. But if that were to happen, that means there'd have to be a wholesale change at RCR after 2013, with Kevin Harvick, Jeff Burton and potentially Paul Menard all moving on to make room for Kurt and Kyle and Austin Dillon.

That may sound a bit far-fetched, but at the same time, RCR has not won a Cup championship since 1994. By the time the 2014 season starts, that would be a 20-year span without a crown (providing an RCR driver doesn't win the 2013 Cup crown).

While Childress is a very patient man, a complete shakeup may be the thing to get his organization back on track.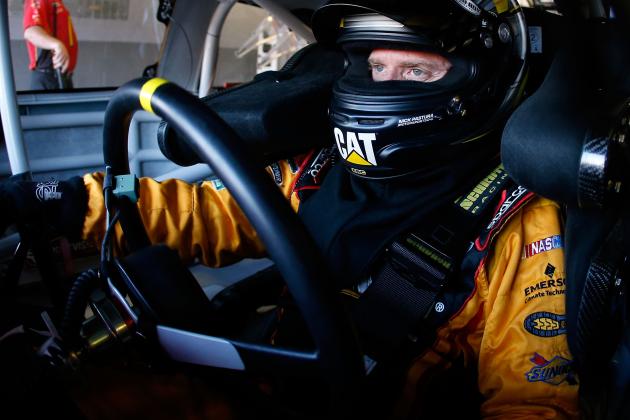 With his lack of performance for much of the last four seasons, Jeff Burton has practically become a "Whatever happened to?" question.

He hasn't won a race since 2008, had just two top five finishes in 2011 and 2012, and has missed the Chase in three of the last four seasons (and finished last in his most recent Chase appearance in 2010).

Burton may not be over the hill at 45, but at the same time, his performance—or lack thereof—have left a lot to be desired in recent years.

While team owner Richard Childress is a longtime Burton fan, sometimes you have to put aside fan appeal and focus more on the business side of the sport. And with the lack of success Burton has had over much of the last four seasons, not to mention going through several crew chiefs that still haven't solved the performance puzzle, even Burton can see he's not up to par.

Still, Burton is one of the sport's greatest gentlemen and ambassadors. If he is to depart RCR, he'll likely do it with grace and leave of his own accord, rather than wait to be pushed out.
With Earnhardt Ganassi Racing switching to Hendrick Motorsports engines in 2013, it's pretty clear that team owner Chip Ganassi is looking to shake up the dismal performance his team has had in recent seasons.

A new motor supplier may be the first of several changes to come, and we wouldn't be surprised to see one or both of EGR's current drivers leave after 2013.

Ganassi is both patient and loyal to his drivers, almost to a fault. But like Richard Childress, whose organization has seen its own share of struggles, Ganassi is a businessman first and foremost.

And frankly, his drivers just haven't cut it in the last few years.

Montoya, whose relationship with Ganassi dates back more than a decade and to their open-wheel racing days together, has continued to slip the last three seasons.

After his first and only Chase appearance (finished a respectable eighth in 2009), Montoya has wound up 17th, 21st and 22nd in the last three seasons. Instead of moving forward, he continues to fall further and further behind.

This past season, he recorded just two top-10 finishes, the worst showing of his six-year Cup career. At 37, Montoya doesn't have a whole lot of good years left.

As a result, we wouldn't be surprised to see him leave after 2013, unless a Montoya Miracle occurs and he finally becomes the Cup driver he and Ganassi have always envisioned.

Somehow, though, we just don't see that happening.

And then there's McMurray. It's kind of hard to see where Montoya ends and McMurray begins.

While he's likely grateful to have a ride, McMurray has never lived up to the kind of career expectations that so many have held for him.

He's never made the Chase, 2012 was his worst overall single-season performance (just three top-10s) and he's finished 20th or worse in three of the last four seasons.

It almost seems that as Montoya goes, so goes McMurray. While we could see McMurray move to a smaller team like Richard Petty Motorsports, Front Row Motorsports or Furniture Row Racing, if he is still with EGR in 2014, it will only be because he had a career season in 2013.

And the odds of that happening aren't exactly great, regardless of whose motor sits inside his race car.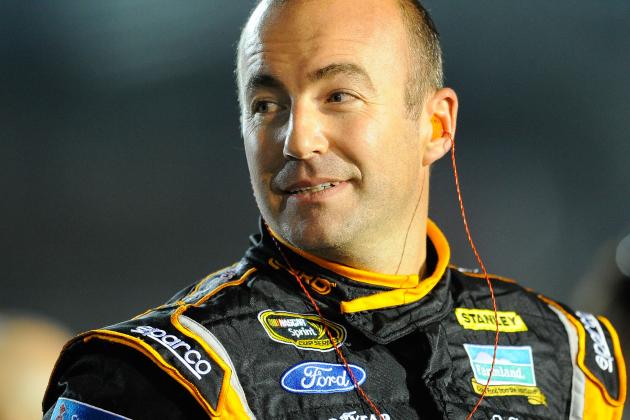 Marcos Ambrose has a wealth of talent that some observers may consider is being wasted at Richard Petty Motorsports.

On one hand, Petty gave Ambrose a lifeline when he needed it most. But on the other hand, Ambrose's talent exceeds the quality of equipment that RPM has in its garage.

If he were with a better team, Ambrose would likely have more than two career Cup wins by now. He'd also have made the Chase at least once over the course of his four-year Cup career.

Unfortunately, he has done neither at RPM.

And with sponsorship availability and performance issues seemingly always a concern at RPM, Ambrose is likely going to have to decide whether loyalty and remaining there or a better opportunity elsewhere is more important to him.

We could easily see Ambrose fitting in at places like Joe Gibbs Racing, Richard Childress Racing, even Roush Fenway Racing (perhaps as an eventual replacement for Greg Biffle, if Trevor Bayne doesn't get a Cup ride with RFR first).

To have to struggle every season and worry if you'll even have a next season at your current place of employment has to weigh on a driver's mind. At 36, Ambrose isn't getting any younger. If he's going to make a move—and provided he finds the right kind of home—2014 would likely be the time for a change of address.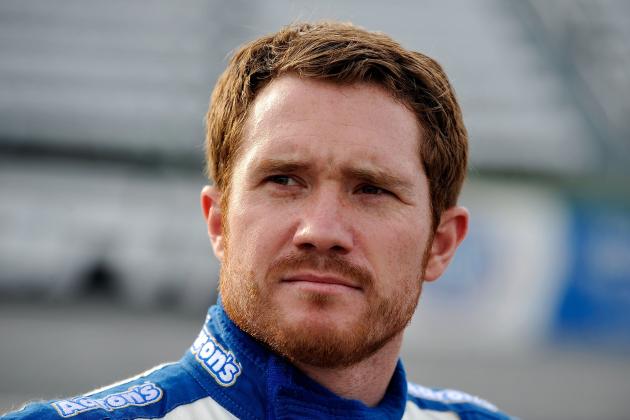 Brian Vickers could find himself at a career crossroads at the end of the 2013 career.

He's slated to drive nine races for Michael Waltrip Racing in the Sprint Cup series next season, while also driving full-time for Joe Gibbs Racing in the Nationwide Series, serving as teammates with fellow Cup expatriate, Elliott Sadler (who himself may be in a full-time Cup ride by 2014, as well).

Vickers has shown a great deal of talent and versatility and will likely be one of the first drivers called by another team when a full-time Cup ride becomes available in 2014 (that is, if the team doesn't already have another driver in mind).

At the same time, Vickers has found a home—albeit part-time—at Michael Waltrip Racing and logic dictates that sooner or later, he'll be promoted to a full-time slate there if he isn't stolen away by another team first.

Vickers fits into the MWR equation quite well from both a personality and performance standpoint. But if he really takes off in the Nationwide Series in 2013, as many expect, he could end the year with any number of offers from other teams, particularly on the Cup side.

If MWR is smart, it will lock up Vickers to a long-term deal, with the promise of a full-time Cup ride beginning in 2014.