WWE Worst of the Week: The Big Show, TNA Comparisons and More!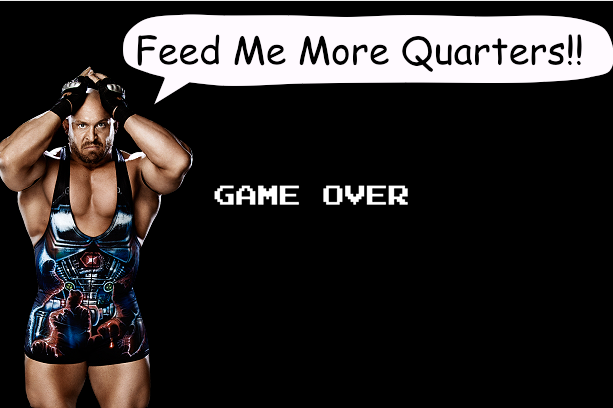 In a Worst of the Week first, I'm coming back for seconds.
Due to the holiday weekend, I figured a worst of Raw article would be enough to tide us over.
Then, the rest of the week happened. Main Event and SmackDown aired (as well as not touching on Survivor Series previously), giving me another helping of freshly baked rant to share.
Had you watched all nine hours of WWE programming this week, you may feel worse than after eating that third (or ninth) slice of pie.
Let's not let these leftovers get any more stale; here is WWE's top-five worst of the week from Sept.18 to 24.
Enjoy!
Begin Slideshow

»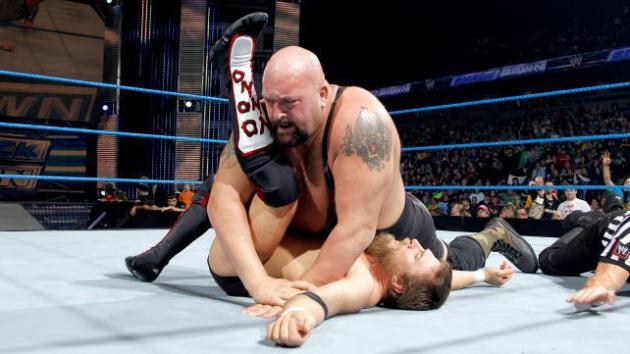 photo from wwe.com
It doesn't matter how someone wins a handicap match; it just doesn't need to be booked.
Twice this week, WWE gave us a two-on-one match, and miraculously, against all odds, the guy who was by himself won.
It was a once-in-a-lifetime event.
It's too bad that one match was done to try to get The Great Khali over (good luck with that), and SmackDown's match came at the expense of the Tag Team champions.
Now, we've already seen Big Show eat the entire division by himself, but supposedly things are different now.
Daniel Bryan and Kane, though, still aren't enough to defeat one man.
While Kane and Big Show are in their 40s, Bryan should be protected, not sacrificed to Show just so he can once again face Sheamus.
The whole idea for this match was worse than grandma's butternut squash.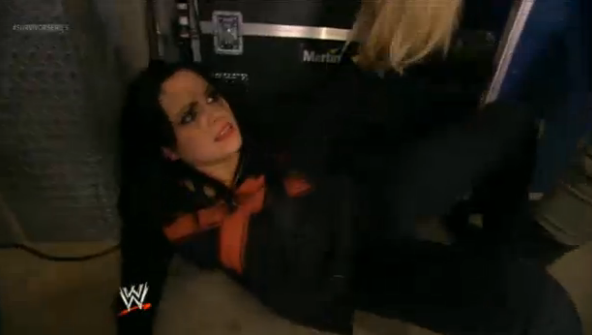 photo from tumblr.com/tagged/aksana
If getting arrested wasn't enough for Kaitlyn, she also committed the crime of participating in some bad TV this week.
Once again, WWE fooled us.
Don't pay attention to their mystery storylines. They don't pay off; or, when they do, they're idiotic and/or boring.
So who attacked Kaitlyn before her match against Layla at Night of Champions? Why, it was Aksana all along.
You know Aksana, right? The jobber of the Divas division.
At Survivor Series, Aksana came to take Kaitlyn again while wearing a blonde wig, but she failed.
That was the payoff.
They should have just gone with Teddy Long; at least that would have been interesting. Disturbing yes, but at least a little interesting.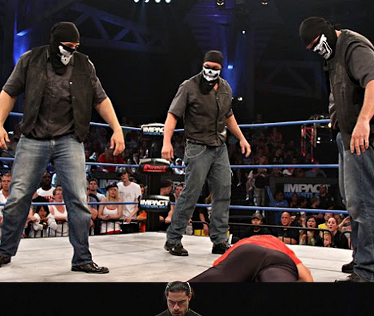 photos from impactwrestling.com and wwe.com
Sure, there's a few things that wrestling fans can overlook when it comes to comparing the major companies.
During the height of the Monday Night Wars, we had two People's Champions—Goldberg was often compared to Steve Austin—and we had two wrestlers named The Cat (well, The Kat in WWF).
But recently, the much more popular WWE seems to be taking ideas from TNA.
Now, it could easily just be a coincidence, but there are some similarities worth noting.
First, the intro to Raw now begins with a narrator recapping what's been going on in the wacky world of WWE.
It's actually a pretty good idea. It helps make it easier for a casual fan to know what's going on. But TNA has been doing it for a while.
The second unfortunate comparison is the A.J. Lee/Cena/Vickie storyline. It strangely resembles the horrific Claire Lynch-TNA angle. We have a supposed improper affair, as well as photos and eye witnesses to back up the overbearing heel.
It was probably the worst TNA story of the year, as "Claire Lynch" are probably the two words that are the closest comparison to "Katie Vick" at this point.
And lastly, we saw three young guys from developmental dressed all in black making random attacks on Ryback and then on Santino and Tyson Kidd at the Main Event taping.
This most recent beatdown especially just feels too similar to TNA's Aces and 8s angle. Hopefully, WWE gives us some answers this week to at least get past those comparisons.
Or maybe, WWE should just go all out and sign Robbie T., Garett Bischoff and Brooke Hogan.
That would teach them!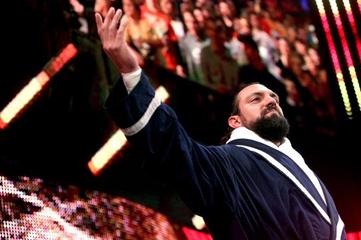 photo from wwe.com
Let's see, who's going to win this match?
On one hand, John Cena is the face of WWE, and he loses a match cleanly about once every three years.
But on the other hand, Damien Sandow is the intellectual savior of WWE, who just lost three times in the past week.
I'm torn!
A few months ago, Damien Sandow vs. John Cena could have been a big deal. Or even better, Sandow could have been protected, and the two could have faced off in six months or a year from now.
Instead, Sandow loses every match he's in these days.
To set up for next week's Main Event, he called out Cena.
Is anyone supposed to take this seriously?
WWE is giving away another "first time ever" match, and Sandow is being diminished further every week. What happened to the guy at Raw 1000 who interrupted DX?
He seemed destined for bigger things, but he is continually taking losses. Hasn't WWE learned from Dolph Ziggler and The Miz that when heels always lose they don't get over?
Apparently not.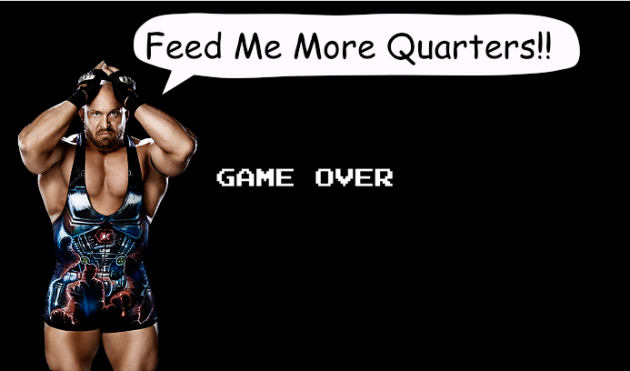 photos from wwe.com and meaningfulmama.com
Three of the last four main title matches on WWE pay-per-views have ended with a screwy finish.
So, for the roughly $100 to $120 a fan may have spent on those two shows, they may have been left feeling a bit unsatisfied.
The most troubling part is the last two matches on those shows ended in controversy.
It's exciting to see three new wrestlers on the roster, but it may be frustrating for fans who paid to see Ryback get his revenge, to instead see three guys they've never heard of.
WWE then gave fans the exact same ending to the show the next night, which made paying for it feel like a scam.
Sure, wrestling has a proud tradition of chaotic finishes, but a company has to be really careful when they do it too often.
It could make a fan a bit more hesitant to order the next show if the match they are looking forward to the most is pretty likely to end with a "to be continued."
Well, Thanksgiving with the WWE was just like Thanksgiving with the family. Long, a bit tiring and somewhat awkward. I'm feeling stuffed and need a nap.
Well, that's all for this week! Agree? Disagree? Anything else rant-worthy? Sound off below!