Wrestling's Worst of the Week: Big Show, Brodus and the Top 5 Mistakes Made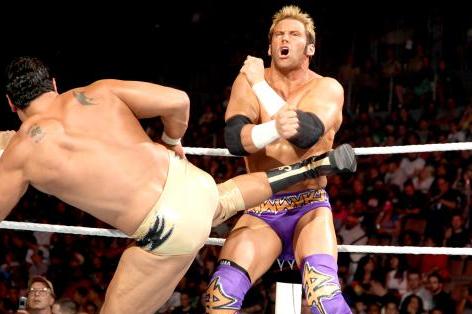 Photo from WWE.com
It seems WWE and TNA can't go a single week without making some obvious mistakes on their shows.
This week was no exception.
Overall, it was a noteworthy week, as Daniel Bryan proposed marriage to AJ, Cena challenged Punk and the Aces and 8's ran wild on Impact.
There were some things to like about this week's shows, but there were some questionable moments that just made no sense, or made you want to throw your remote, your cat or the nearest object.
Basically, it was par for the course.
Here was the top Five Worst Wrestling Moments of the week (July 15th - 21st).
Begin Slideshow

»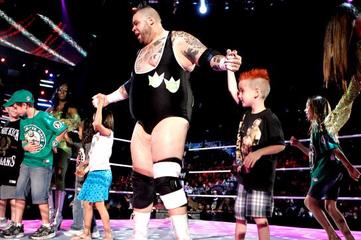 Photo from wwe.com
Somebody better call my mama...and tell her to turn the channel when Brodus Clay comes on.
Another Funkasaurus squash match?
I thought he finally moved into some actual feuds when he was taking on Swagger and Ziggler. Brodus even showed that he had some acting ability when he was briefly feuding with The Big Show.
It seemed like WWE was finally doing something with his character.
Instead, he's back to doing random squash matches.
He's been doing these matches since before WrestleMania. They were kind of fun at first, but WWE keeps shoving them down our throat. Every time the crowd seems less and less interested.
It's time to move on to some actual matches, or time to go away.
Also, seeing a grown man dance with random children isn't endearing—it's kind of creepy.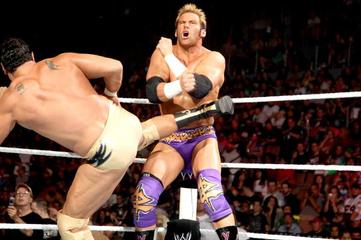 Photo from wwe.com
Zach Ryder had a rough week, as he lost two matches that were both under 90 seconds.
I'm not really a fan of his act, but since WWE has invested quite a bit of time these past few months on him, there's no good reason to job him out so quickly multiple times.
Sandow and Del Rio didn't gain anything from these wins.
The theory was that maybe Del Rio would get his heat back after he lost the night before to Sheamus, but there's two problems with that:
1) Zach Ryder loses to everyone; Del Rio didn't look like a bad-ass by taking him down so quickly.
2) Whatever heat Del Rio gained from the squash was quickly thrown away when Rey returned and got the best of him.
Ryder's lack of crowd response isn't all his fault, as he was booked to look like an idiot for months. It's no wonder the crowds are really starting to cool on him.
Even though his gimmick seems to be floundering, he still deserves better than quick squash matches with no buildup.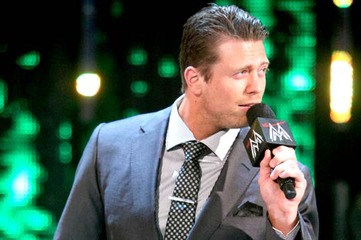 Photo from wwe.com
If you hadn't watched Money in the Bank, this was the first time you had seen Miz in a couple months.
He made his television return as the mystery tag partner of Eve in a losing effort.
Yes, really.
Miz, a former world champion and WrestleMania headlining wrestler, lost his first outing back in a completely forgettable match.
Making his return even more forgettable is that right after the finish happened, Daniel Bryan proposed marriage to AJ.
If WWE had any hopes of giving Miz a push again, or having us forget about how horribly he was jobbed out his last run, they've already failed at that.
Maybe next time he should take a year off.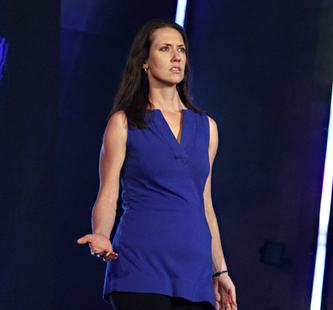 Say it ain't so A.J., say it ain't so!
On Impact Wrestling, Claire seemed to finally provide concrete evidence that our hero, A.J. Styles, had a passionate night of love making with her…while his eyes were closed…the entire time.
TNA first made the mistake of having this angle in front of a crowd.
The Impact Zone wasn't interested, and they were cheering over something else happening in the arena. It was hard to hear what Claire was saying, and all we could see were her grainy cell phone pictures.
It was obvious to everyone not named Taz or Mike Tenay that there was something not right with the photos.
AJ Styles was passed out in all of them while a smiling Claire looks on. The story took another turn here, but it was a bad one.
Don't get too down. If you didn't like this week's swerve, there will probably be a new one next week!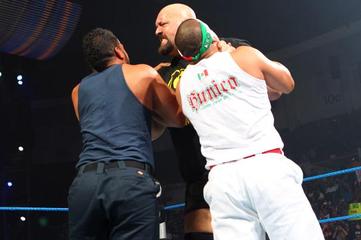 Photo from wwe.com
The Big Show is hungry. And the only thing that can satisfy his hunger is the entire WWE tag division.
WWE may wonder from time to time why their tag-team division isn't getting over.
One reason may be that they continually book one man to look as strong as a team. And in this case, one man as strong as nearly the entire division.
After a decent 10-minute match, The Big Show pulled up to the in-ring lunch buffet and figuratively ate almost everyone there.
He took out five wrestlers by himself and essentially no-sold Kofi Kingston's finisher.
Hey, a man's gotta eat.
Well, next week we've got Raw 1000, so there should be plenty to like about the show. However, it's three hours long, which gives WWE an extra hour to make some more bad decisions.
Agree with the list? Disagree? Did I miss anything? Sound off below.