NASCAR Sprint Cup Power Rankings: Final 2012 Top 25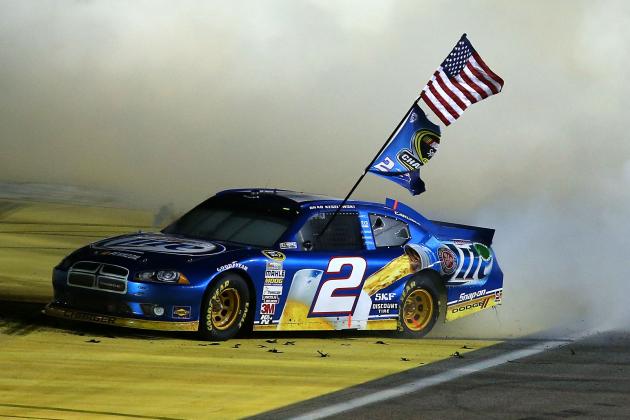 Todd Warshaw/Getty Images

There's a new flag planted at the top of the NASCAR mountain. Actually, make that two—one American flag, and one blue flag with a large No. 2 emblazoned on the side.
Of course, that statement refers to Brad Keselowski's post-victory tradition of doing burnouts with an American flag out his driver side window. Sunday night saw him perform the most rewarding burnout of all: the post-championship burnout, after he claimed his first Sprint Cup championship, and the first for Penske Racing at this level.
But with the thrill of victory for one party comes the agony of defeat for another, and that's what Jimmie Johnson and his crew felt after Sunday's 36th-place finish ended their championship hopes. Johnson, the only other driver with a chance at the title, had a chance to make up the 20-point deficit before two major miscues brought it all crashing down.
With no more races left on the schedule, we're down to the final power rankings of the season. And without further ado, here they are:
Begin Slideshow

»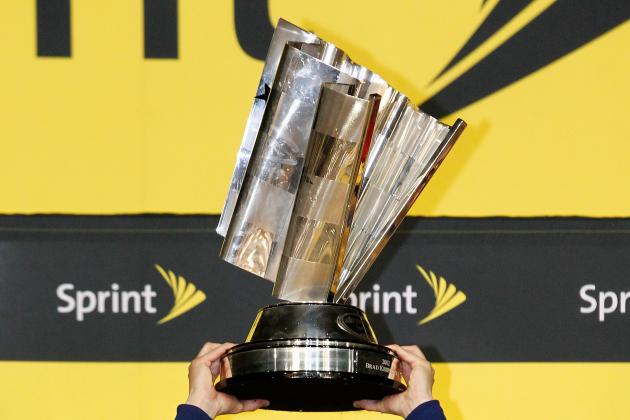 Tom Pennington/Getty Images

What's the coolest storyline from Keselowski's maiden Sprint Cup championship? Is it how he brought his family back financially after losing the race team they had run for decades? Is it how he brought Roger Penske his first Cup after years of trying with drivers like Rusty Wallace, Bobby Allison and Kurt Busch? Is it how he had one of the best Chases in format history, never finishing worse than 15th in the final 10 races? Or is it that the last two drivers to win a championship so early in their careers are named Earnhardt and Gordon? You decide.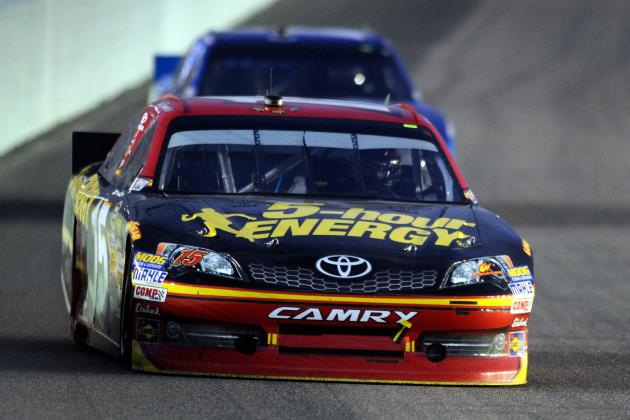 John Harrelson/Getty Images

Talk about a rebound after last week's disaster at Phoenix. Bowyer finished a strong second place at Homestead to cap the season off right. Better yet, because of Jimmie Johnson's issues, he managed to steal second place in the championship by a single point, setting a new career best. Expect more good things from Bowyer and Michael Waltrip Racing in the future.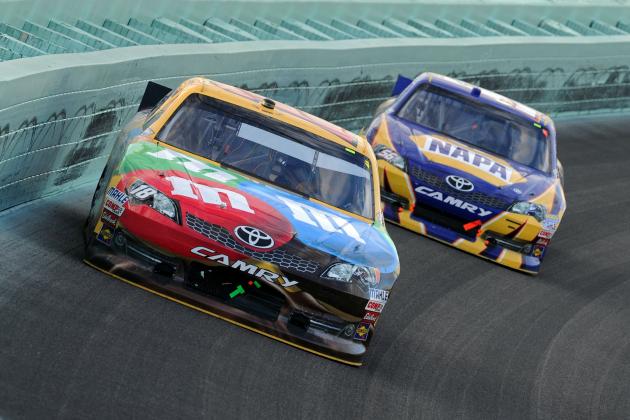 John Harrelson/Getty Images

How does the guy who missed the Chase, finished 13th in points and hasn't won in the past nine races where he's led the most laps end up third in the postseason power rankings? Simply put, because he was the second-best driver in the Chase by virtue of points scored. With 359 points, only Keselowski scored more than Busch in the past 10 races, and had he made it into the Chase, he would have ranked fourth.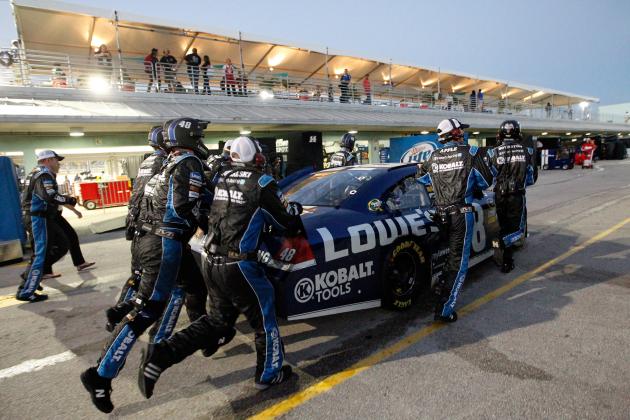 Tom Pennington/Getty Images

Sometimes championships are lost, not won. It appeared that Keselowski had lost the championship with an errant pit call in the second half of the race, but Johnson's crew shot themselves in the foot twice: first with a loose lug nut on a pit stop, and again when a mechanical failure ended his race prematurely. To add insult to injury, Johnson fell to third in points with the 36th-place finish.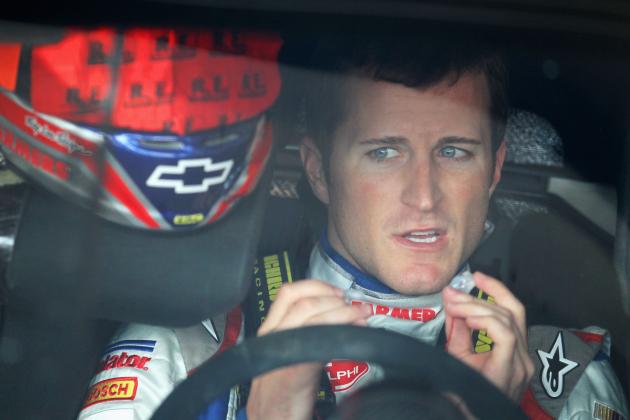 Todd Warshaw/Getty Images

Despite some intense battling with Kyle Busch for the lead earlier in the race, Kahne couldn't muster anything better than a 21st-place finish to close out the season. With that being said, a top-five finish in points makes his first season with Hendrick Motorsports a successful one, with two wins, four poles, and 19 top-10s. Maybe next season will start on more solid footing, without falling out of the top 30 in points, and lead to even better things.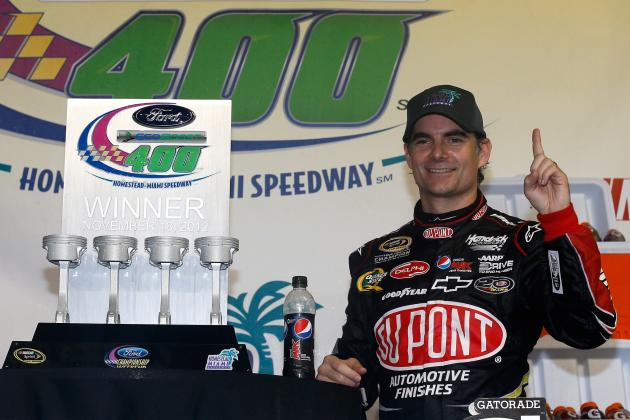 Chris Trotman/Getty Images

NASCAR decided not to suspend Gordon after his retaliatory accident with Clint Bowyer at Phoenix, and in response, Gordon made the most of his 21st Sprint Cup season finale (remember, he made his debut in the 1992 finale at Atlanta). Driving a special silver paint scheme that celebrated 20 years of working with DuPont, Gordon gave Hendrick Motorsports its first Cup win at Homestead in the 14th race there. He's now won at every current track on the Sprint Cup schedule except for Kentucky.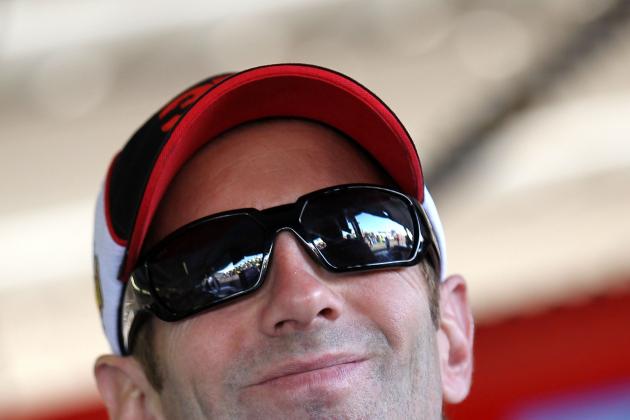 Todd Warshaw/Getty Images

When all was said and done, NASCAR's top regular-season driver walked out of the 2012 season fifth in points after leapfrogging both Denny Hamlin and Matt Kenseth with a fifth-place finish at Homestead. Biffle scored 326 points during the Chase, seventh most of all Cup drivers, buoyed by a strong run late in the Chase of six top-10s in the final seven races. In fact, he climbed six spots in points from Kansas to Homestead.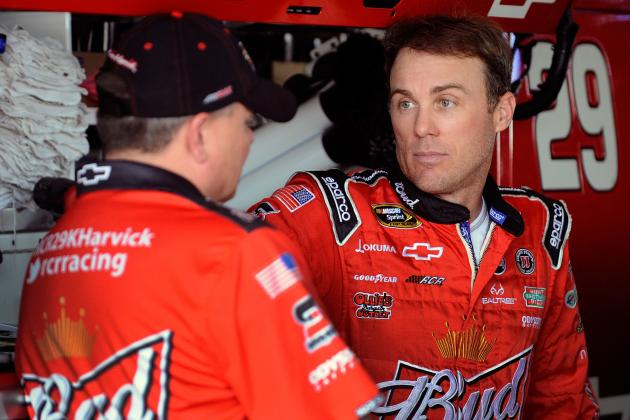 Jared C. Tilton/Getty Images

The last three weeks of the season represented a major turnaround for Harvick after a mediocre period that saw the team almost completely bereft of top-five finishes since Dover in June. But Harvick scored a ninth-place finish at Texas and eighth place at Homestead, as well as last week's victory at Phoenix. Even more unexpected? That charge started when an errant parachutist slammed Harvick's driver side door with a sandbag before the Texas race.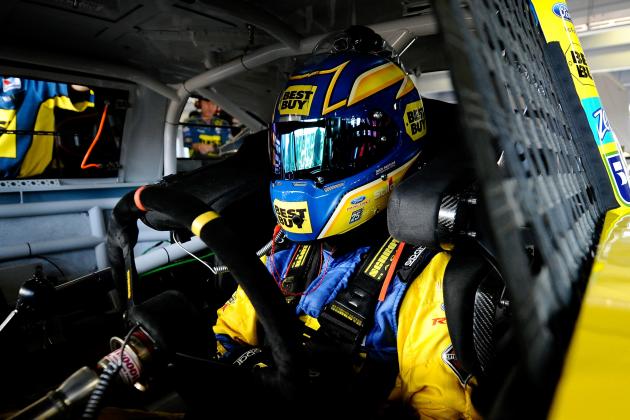 Jared C. Tilton/Getty Images

Kenseth ends a 472-race Sprint Cup career in Ford equipment with an 18th-place finish at Homestead. Upon exiting his trailer before Sunday's race, he was greeted by applause from a group of Ford and Roush Fenway Racing employees who will all be sad to see him leave in 2013. But with a Daytona 500 victory, two Chase wins and seventh in points, Kenseth's farewell tour was at least a successful one; he'll try to replicate that success with Joe Gibbs Racing next year.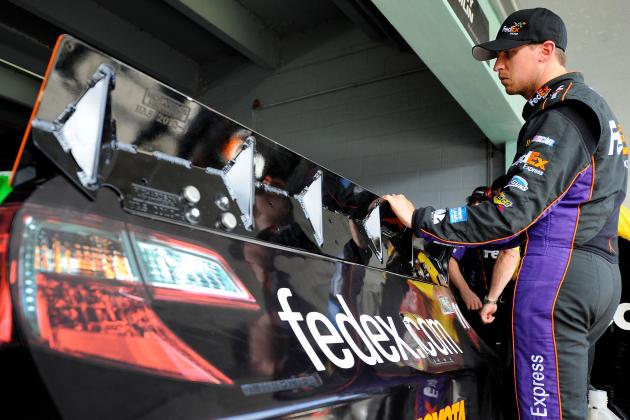 Jared C. Tilton/Getty Images

Good luck trying to put a positive spin on Hamlin's sixth-place finish in this year's championship, a run that could have been so much more for the top Chase seed. A win at Loudon and runner-up finish at Charlotte had Hamlin and crew chief Darian Grubb believing that they could take the title fight to Johnson and Keselowski; subpar finishes at Martinsville, Texas, and Homestead plummeted them from third to sixth.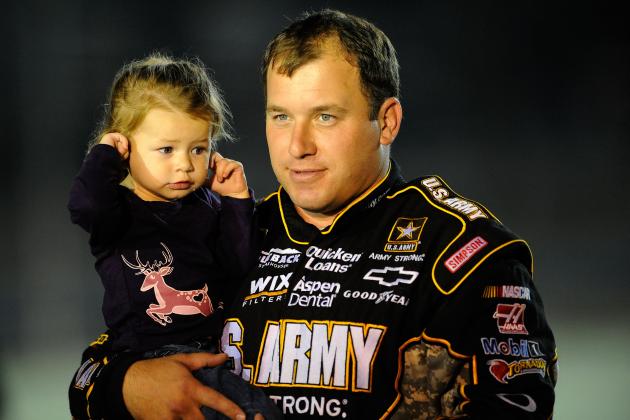 Jared C. Tilton/Getty Images

Newman scored the second-most points of any non-Chase driver in the season's final 10 races with 317, a number greater than that of Chase-bound teammate Tony Stewart, Martin Truex Jr. or Jeff Gordon after his 25-point penalty from Phoenix. In the final four races of the season, Newman scored finishes of 11th, 12th, fifth and third, sending out longtime sponsor US Army on a high note at Homestead on Sunday.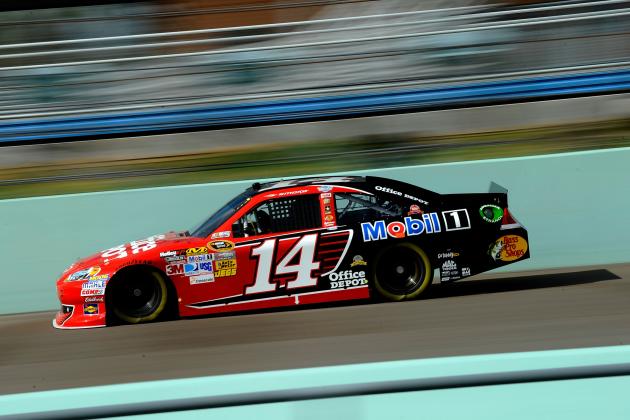 Jared C. Tilton/Getty Images

No, Stewart wasn't able to defend last year's championship and win the fourth of his career with new crew chief Steve Addington. Fortunately, the season was much more successful off-track for the man they call "Smoke." He managed to replace departing sponsors for both himself and teammate Ryan Newman, set up Danica Patrick with a strong crew for next season and finally added a fourth car for 2014 with Kevin Harvick. Oh, and the Camping World Truck Series might race at his Eldora Speedway next season.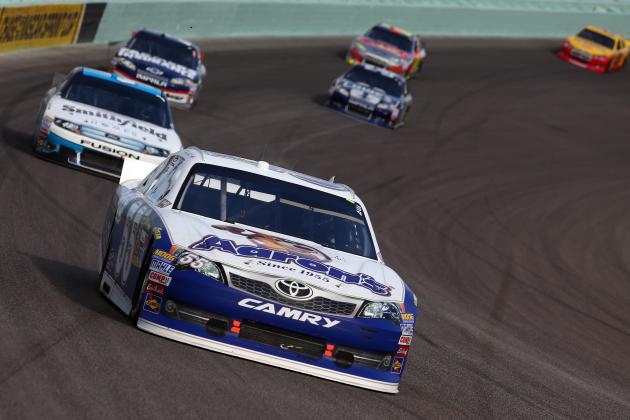 Todd Warshaw/Getty Images

With four top-fives, 10 top-10s and four poles in 24 starts, it's safe to say that Martin had a successful debut season with Michael Waltrip Racing in his return to limited schedule competition. More than once Martin put himself in a position to win with MWR, setting a standard that elevated the performances of Brian Vickers and Michael Waltrip when they filled out the No. 55's schedule. It's safe to say that the ageless wonder played a major role in elevating the team's performance across the board.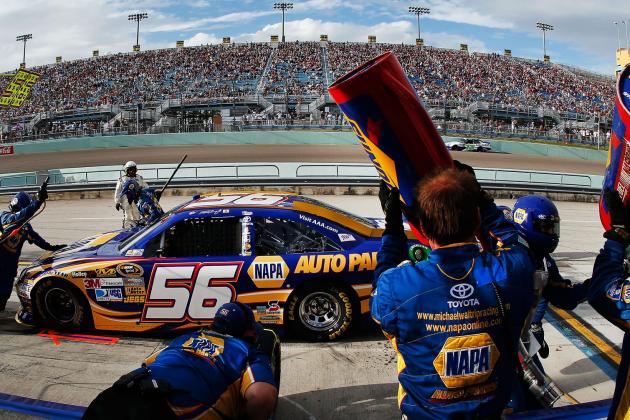 Chris Graythen/Getty Images

Once again Truex failed to finish in the top 10 of Chase points in his second career appearance. Forced to pit for fuel late after some intense battles for the lead with Kyle Busch, Truex fell to sixth in the final running order at Homestead. But Jeff Gordon took back 10th in points with the victory on Sunday, keeping Truex once again from making the first speech of his career at the Sprint Cup Awards Banquet.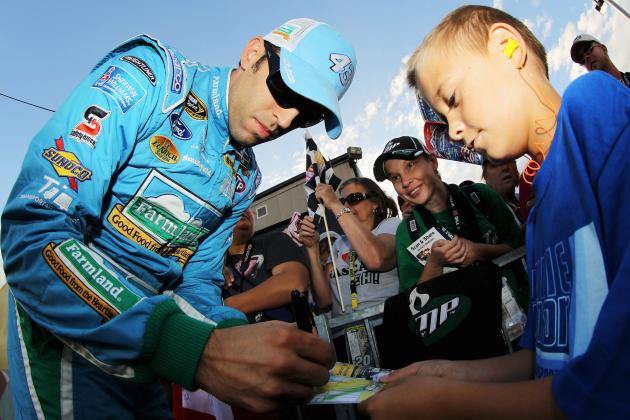 Todd Warshaw/Getty Images

Almirola had been running as high as third in the race's final laps before having to pit for fuel and falling to seventh. Still, an incredible run in the final six races of the season and another one-year contract to drive Richard Petty's famed No. 43 has Almirola primed for an even better 2013 season. Like Brad Keselowski from 2010 to 2011, there's a shot that Almirola could make leaps and bounds next year—not enough to score a championship, certainly, but enough to challenge for his first career win and maybe even a Chase berth.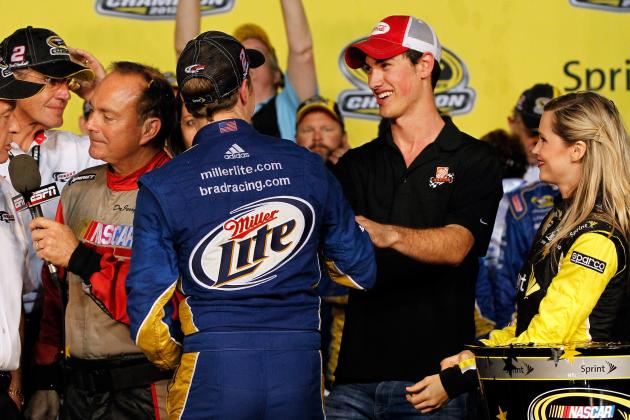 Tom Pennington/Getty Images

After 257 career national series races, two Sprint Cup wins and 18 Nationwide victories (nine of which came this season) with Joe Gibbs Racing, Logano will move on to team with defending champion Brad Keselowski at Penske Racing in 2013. What could have been a victorious farewell on Sunday was thwarted by a practice accident that forced Logano to vacate his pole and switch to a backup car, and he failed to lead a lap on his way to a 14th-place finish. Maybe next year he'll be able to translate that Nationwide success into giving Penske a powerful one-two punch in Cup.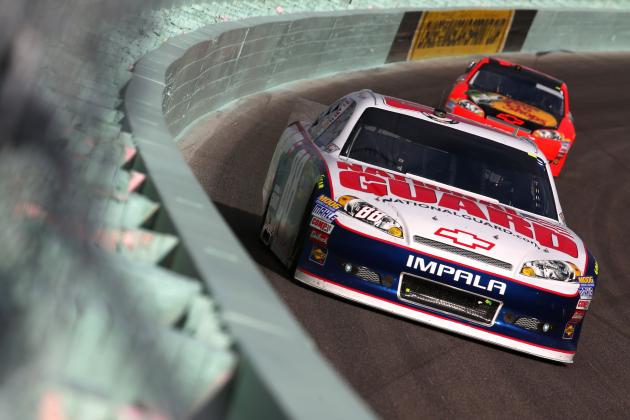 Todd Warshaw/Getty Images

After returning from a concussion that kept him out of two events and prematurely ruined his championship hopes, the final four races of the season were so-so for Earnhardt Jr. and the No. 88 team. He ended the year with a 10th-place finish at Homestead, his second top-10 run since returning, although he hasn't led any laps since the accident. Hopefully a restful and relaxing offseason will allow Earnhardt Jr. to return to the sport with the same fire that briefly allowed him to lead the standings this year.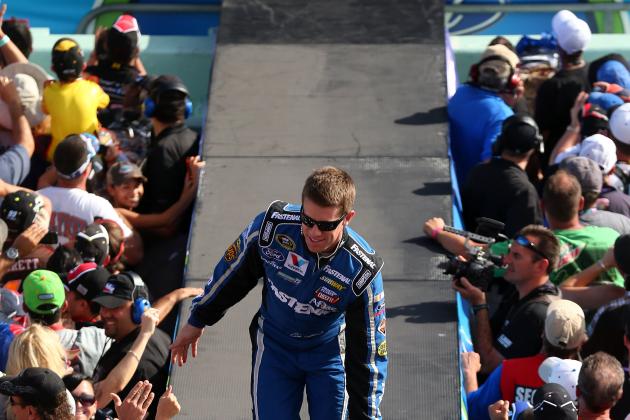 Mike Ehrmann/Getty Images

For the second time in his career, Edwards followed up a runner-up Sprint Cup season with an absolute dud. Each time, he's failed to score a race victory or finish in the top 10 in points, and this time he didn't even make it into the Chase. Even at Homestead, a traditional Roush Fenway Racing stronghold, he could muster no better than a 12th-place finish, and posted the worst championship finish of his career as a full-time Sprint Cup driver by winding up 15th. Expect Edwards to rebound next year.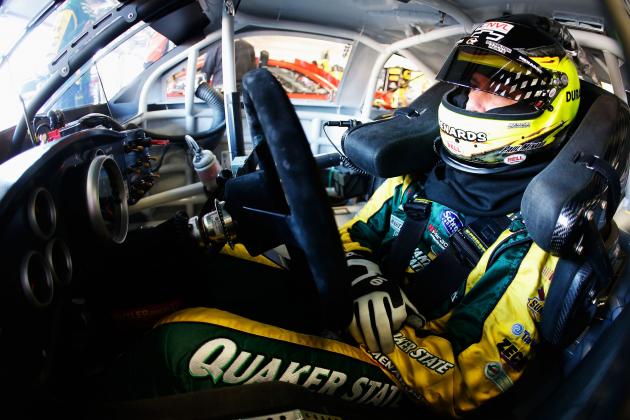 Chris Graythen/Getty Images

With four finishes of 12th or better in the final five races of the season, Menard finished the 2012 season on a high note on the way to a career-best 16th place in points. Though he didn't win again this season, he posted a career-best average finish of 15.5 and a best finish of third at Kansas just weeks ago. After improving on the previous season for each of the past four years, and with Kevin Harvick and Jeff Burton both likely lame-duck drivers next season, there's a chance that Menard could be even better next year.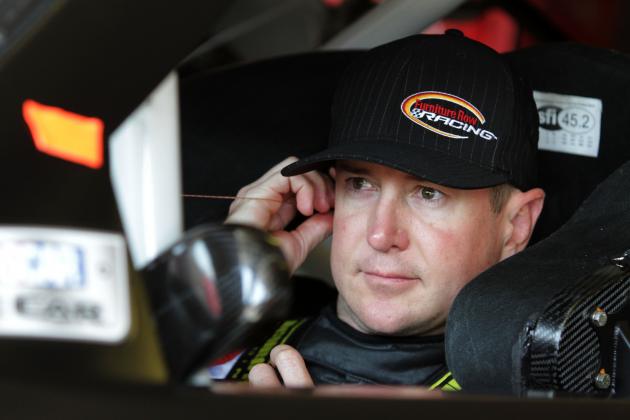 Jerry Markland/Getty Images

With finishes of eighth, eighth and ninth in the final three races, Busch gave Furniture Row Racing top-10 finishes in three consecutive races for the first time in their relatively brief history. In only six races with the team so far, Busch has backed up his comments that FRR are better than their results have shown. It'll be interesting to see if he can improve upon that next season with more top-10s and race victories.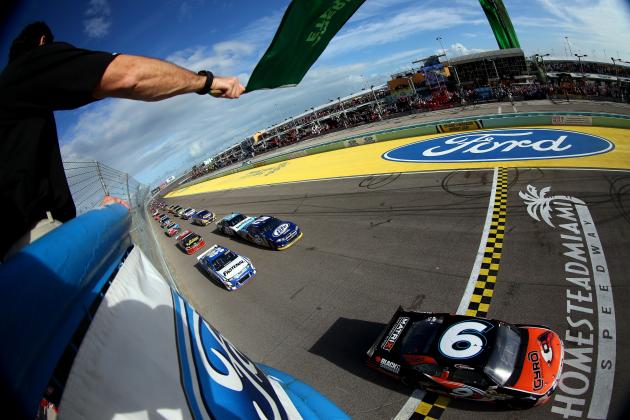 Todd Warshaw/Getty Images

Though a popular victory at Watkins Glen gave him an outside shot at making the Chase heading into Homestead, Ambrose wouldn't have been able to do much with the opportunity had he made it in the first place. His best finish came at Kansas when he ran 12th, although he had the better overall run at Homestead by starting second, leading four laps and finishing 13th. That being said, Aric Almirola may have overtaken him within Richard Petty Motorsports as far as 2013 goes.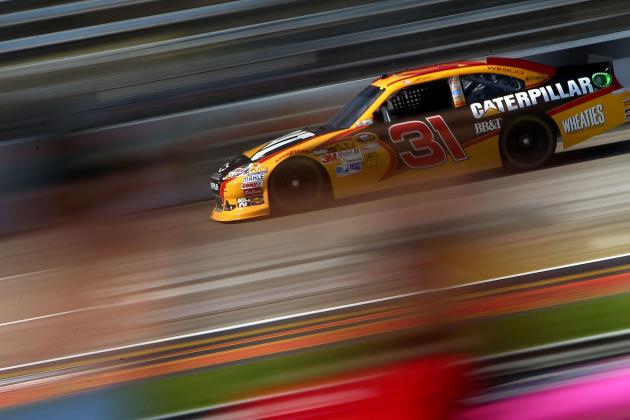 Jonathan Ferrey/Getty Images

Burton started the season by finishing fifth in the Daytona 500, but he wouldn't remain in the top 10 in points beyond that event. With only two top-fives, both at Daytona, and six top-10s this year, the Sprint Cup veteran knows that 2013 is a make-or-break year as far as his employment with Richard Childress Racing goes. The plan was for Austin Dillon to replace Burton in 2014, but with Kevin Harvick's impending departure as well, he could save his job with a decent year.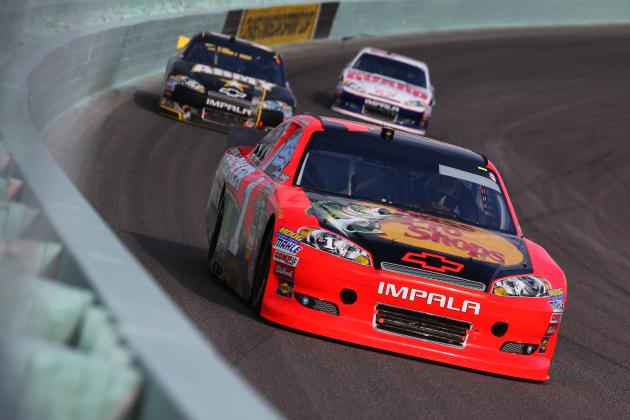 Todd Warshaw/Getty Images

McMurray hasn't scored a top-10 finish since Pocono in June, and his last top-five came at Bristol in August of last year. His best run of the season, at Talladega in October, ended with a late-race spin that ruined his chances of winning. It's safe to say that McMurray, who has never made it into a Chase for the Sprint Cup, is racing for his job in 2013.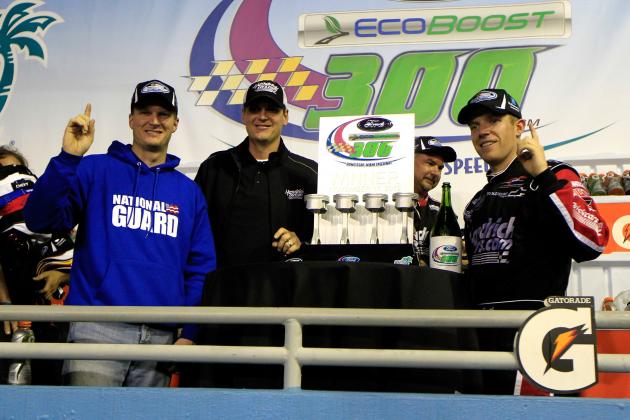 Chris Trotman/Getty Images

Sometimes one door closing means another door opens, and for Smith, that's what happened when Furniture Row Racing decided to replace him with Kurt Busch with six races left in the season. He got a two-race gig subbing for the injured Dale Earnhardt Jr., and earned a full-time Nationwide ride with JR Motorsports for next season by virtue of his performance there. He made his first Nationwide start in five years at Homestead on Saturday and scored the win—so expect big things next year.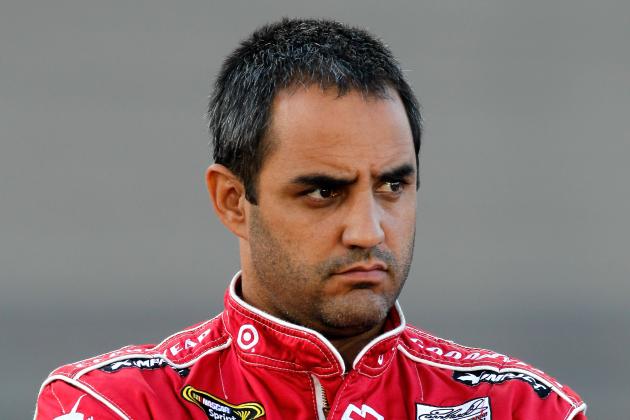 Tyler Barrick/Getty Images

Montoya scored back-to-back poles at Pocono and Watkins Glen to cement his fourth consecutive season of two or more poles. Unfortunately, that's about the only positive thing there is to say about the longtime Chip Ganassi Racing driver, who has fallen in points each of the past three seasons. For a driver used to winning races at the pinnacle of motorsport, the downward spiral in his career must be a bitter pill to swallow.
For more from Christopher Leone, follow @christopherlion on Twitter.