5 Reasons to Believe Boston Celtics Are Legit Title Contenders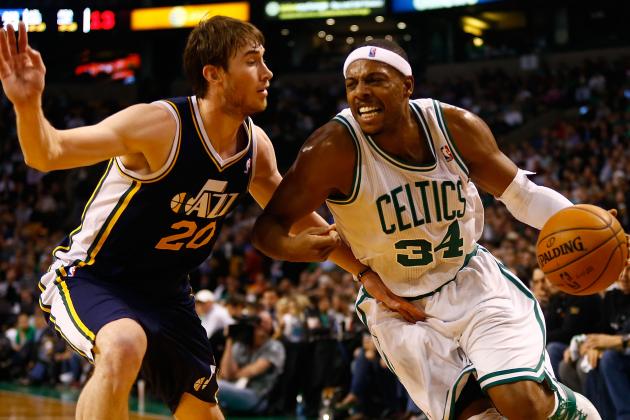 Jared Wickerham/Getty Images

After completely renovating their bench this offseason, in ways most projected to be positive, the Boston Celtics stumbled from the gate to begin the 2012-13 season. They barely beat the Washington Wizards (twice), and failed in miserable fashion against the Bucks and Sixers.
The new pieces looked disjointed and lost, and adding to the team's ongoing offensive struggles was a defense that suddenly looked over matched against below average offensive firepower.
People began to wonder if this would finally be the year the Celtics fell from their perch as bona fide championship contenders. If the games of Kevin Garnett and Paul Pierce would slide further than projected, and the much ballyhooed "Rajon Rondo for MVP" talk was vastly overblown.
But after lighting up the Chicago Bulls and defeating the Utah Jazz sans Rondo (who was hobbled with an ankle injury) for much of the fourth quarter, the Celtics look to be back on the right track.
Last night's loss to the Brooklyn Nets (without Rondo, on the road, and on the second night of a back to back) aside, here are five reasons why they're still legit contenders to rip the championship trophy from LeBron James' firm grasp this spring.
Begin Slideshow

»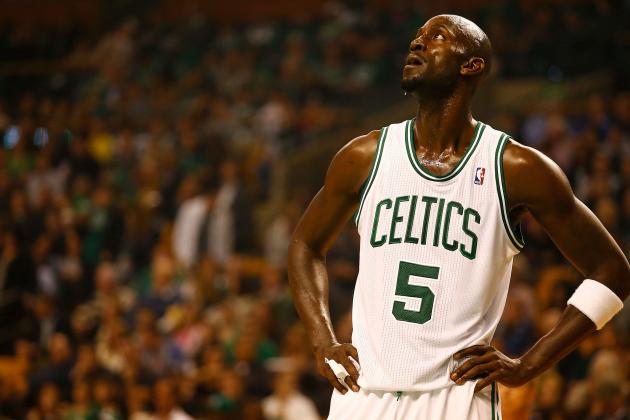 Jared Wickerham/Getty Images

Since winning the championship in 2007-08, the Celtics have regularly hit serious lulls on their path to the playoffs. Their play, at times, exemplified a group of guys who treated the regular season more as a chore than an opportunity.
If the saying "history repeats itself" is to be believed, there's no reason this year's struggles should be taken seriously until they're fighting in the playoffs, scrapping against the league's best and holding their own in moments that truly matter.
Boston's core has more experience playing together in big games than anybody else in the league and the addition of veteran guard Jason Terry should reinforce this tight strength.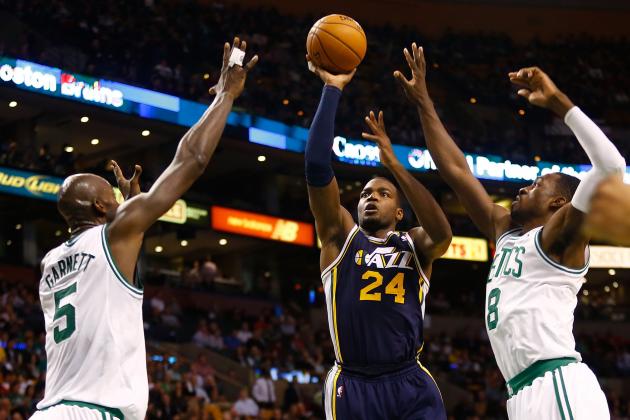 Jared Wickerham/Getty Images

Taking away the opposition's first option is a trait the Celtics have had for a while now. So far this season that identity has taken a questionable turn.
But the year is young, and to take five years of data and throw it out the window because of a poor two week sample that includes an opening night thrashing at the hands of basketball's best team isn't rational.
According to NBA.com, the Celtics currently rank 22nd in the league for defensive rating, letting up 102.6 points per 100 possessions. That number WILL go down. Kevin Garnett is still the anchor, and Doc Rivers is still the coach.There's no logical reason to believe it won't.
They're giving up 43.6 points in the paint right now, which is atrocious, but as Chris Wilcox eases into his role as a backup center, and Avery Bradley makes an eventual return from shoulder surgery, the defense will certainly shore itself up. It's a unit nobody wants to face in a seven game series.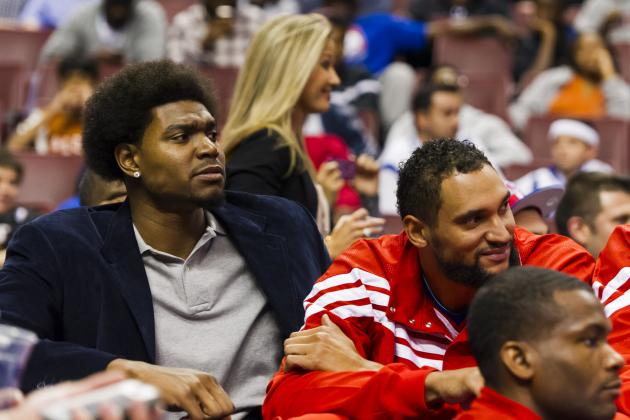 Howard Smith-US PRESSWIRE

The Eastern Conference Power Rankings currently sit like this: Miami Heat, Boston Celtics, everybody else. The Indiana Pacers are without Danny Granger (and Roy Hibbert?), looking abysmal with no go-to scoring presence.
Andrew Bynum's contributions with the Philadelphia 76ers will likely have zero impact on the playoff picture, and with Andre Iguodala playing in Denver, that organization is realizing just how much talent they lost.
The Chicago Bulls are out as probable contenders given the Derrick Rose situation and the New York Knicks will surely come back to Earth by the time my calendar reads April (J.R. Smith is shooting 72 percent from behind the arc. Point proven).
The Brooklyn Nets defeated Boston in Brooklyn last night, but even without Rondo, Boston looked like a better team, especially in the second half once they began to disallow offensive rebounds.
The Western Conference is loaded right now, but the East is a complete mess. If the Celtics can stay healthy, they shouldn't have any legitimate competition until a heavily anticipated rematch against Miami.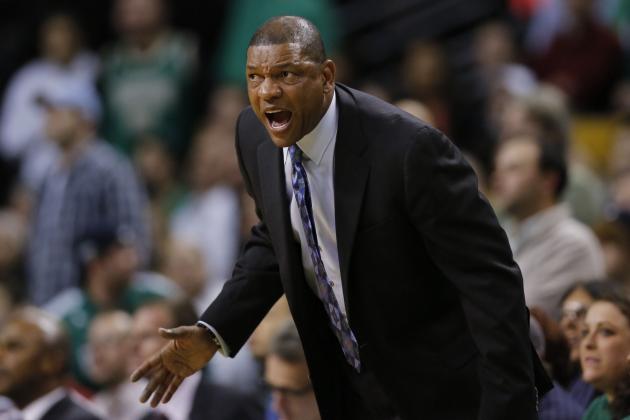 Greg M. Cooper-US PRESSWIRE

The Celtics are as mentally tough a bunch as any in the league. Their roster is filled with men who've triumphed over almost every adversity imaginable that the league has to throw. But that quality doesn't mean anything unless there's someone behind the bench who's smart enough to harness it into something productive.
Doc Rivers is known for his ability to draw up the unexpected, and his side out of bounds plays are solidified in lore as one of the most dependable sequences in basketball. But this is just a fraction of why he's such a great basketball coach.
His ability to motivate players who've been there, done that is right up there with Rick Carlisle and Gregg Popovich. He's known for staying on his players with a "tough love" strategy that guys love because it works. Rivers keeps his players even keel, and for that reason they rarely stray off course.
Last night the Celtics played their second night of a back to back on the road without their best player, and still managed to score 97 points. They're as focused as anybody.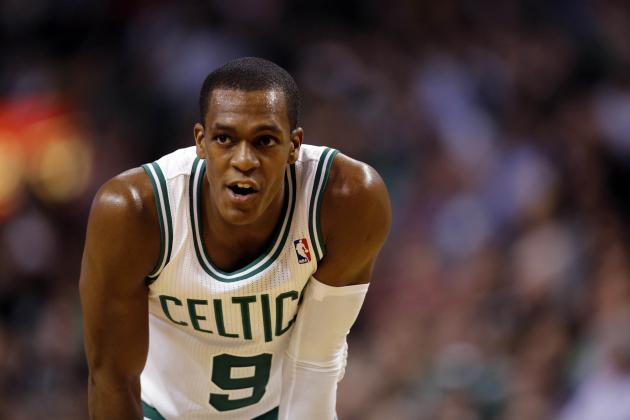 Greg M. Cooper-US PRESSWIRE

No team is a title contender without a superstar. That's the brutal truth of professional basketball in the past, present and future. If you don't have one of the 10-12 best players in basketball on your team, there's really no point in thinking a championship is even remotely possible.
The Celtics have one of these guys and, lucky for them, it just so happens to be their point guard.
Rajon Rondo might be the most unique offensive catalysts in league history. Right now he's averaging 12.5 assists per game (5.8 of them coming at the rim), which leads the league, and his jump shot has noticeably improved. If the Celtics are to win their 18th title in franchise history, Rondo will be the one leading the way.