Pros and Cons of Sean Payton Remaining Head Coach of New Orleans Saints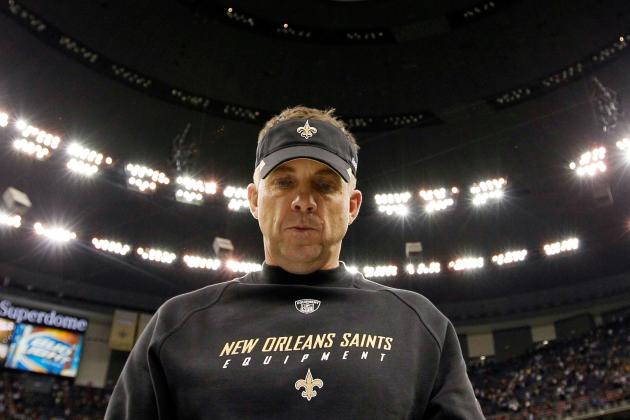 Kevin C. Cox/Getty Images

Currently suspended New Orleans Saints head coach Sean Payton will likely have a big choice to make once the 2012 NFL season is over.
Given a voided contract extension, according to ESPN's Adam Schefter, Payton will be a coaching free agent this coming spring if no new deal is constructed before then. A return to New Orleans isn't exactly a slam-dunk deal, even if the Saints remain confident of his return.
His decision over the next handful of months could turn into one of the offseason's biggest storylines.
In deciding whether to return or not, Payton will likely have to weigh the following pros and cons.
Begin Slideshow

»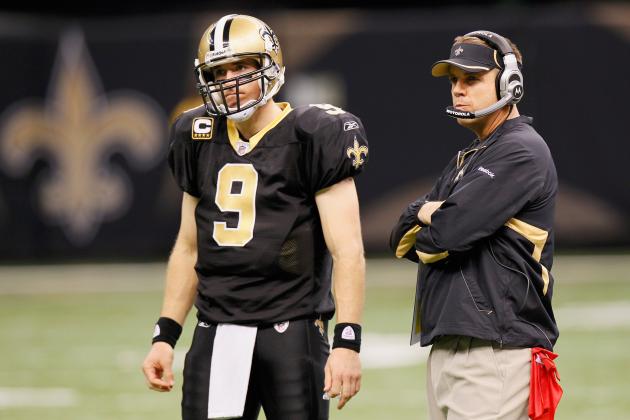 Kevin C. Cox/Getty Images

Alongside the duos of Aaron Rodgers and Mike McCarthy and Tom Brady and Bill Belichick, no quarterback-head coach combination is as ingrained, well-established or successful as Payton and Brees.
If Payton leaves New Orleans, that relationship is likely broken forever. If he returns, Payton will likely be the last coach Brees ever has in the NFL. There's plenty of yards and points left in these two.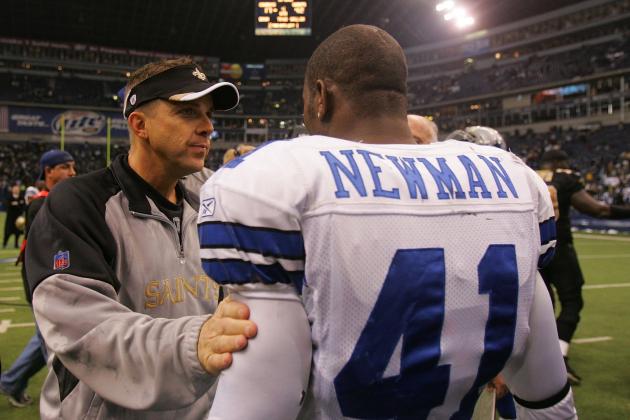 Ronald Martinez/Getty Images

To be fair, no such opportunity in Dallas is even available. Cowboys owner Jerry Jones has backed current head coach Jason Garrett without fail, and it may take a horrific finish for Jones to axe a guy he truly wants to succeed as the head man in Dallas.
But if Payton heads back to New Orleans, any opportunity to go back to the Cowboys—where he was the assistant head coach from 2003 to 2005 under Bill Parcells—might dry up in the process.
A horrific finish obviously isn't out of the cards in Dallas, and Payton would likely be the one and only option Jones has on his list for the next head coach of the Cowboys.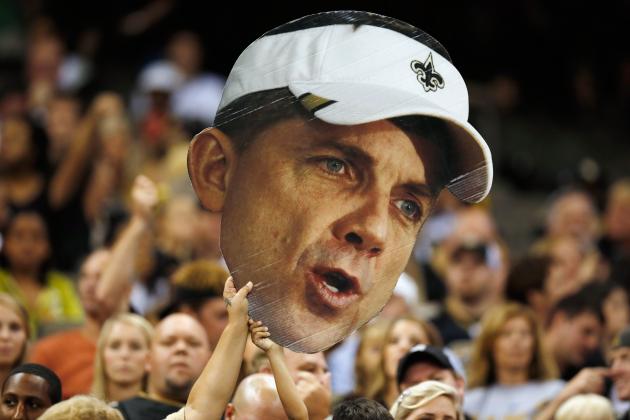 Chris Graythen/Getty Images

Don't ever discount familiarity and comfort level for a coach, especially in Payton's situation in New Orleans. Universally loved, Payton is the only head coach to bring the Lombardi Trophy back to the city since the franchise began in 1967.
He likely has years of immunity as the head man of the Saints for that triumph.
For Payton, familiarity with his personnel, the front office and coaching staff could be a real positive for his return. Outside fans may not realize, but starting over with new players and a new staff is a much more difficult and strenuous process than it appears.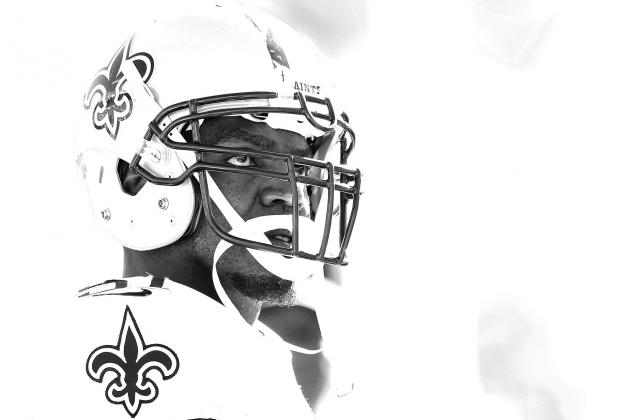 Mike Ehrmann/Getty Images

Payton's name will likely always be tied to Bountygate, much like Bill Belichick may never shake the Spygate scandal. But if he stays in New Orleans, that fallout of Bountygate will continue defining his coaching career.
Getting out of the Saints won't void him of that label, but it would further separate him from what still remains as one of the league's worst scandals since Spygate. It's certainly something to weigh in the decision.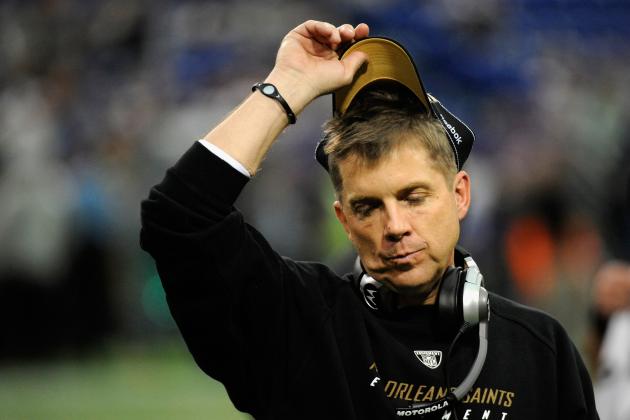 Hannah Foslien/Getty Images

Tying into a previous positive, Payton's track record in New Orleans still means very little worry about job security with the Saints. He could likely survive a down season or two and not have to worry about the media and fans turning on him overnight.
That reality would not follow him to Dallas.
Owner Jerry Jones has a great deal of respect for Payton, but no team is more heavily scrutinized across the media spectrum. One 6-10 season and the Cowboys fan base could move on to the next big name coach.
Who knows where job security ranks on Payton's wish list, but there's no doubt he'd have more of it in New Orleans.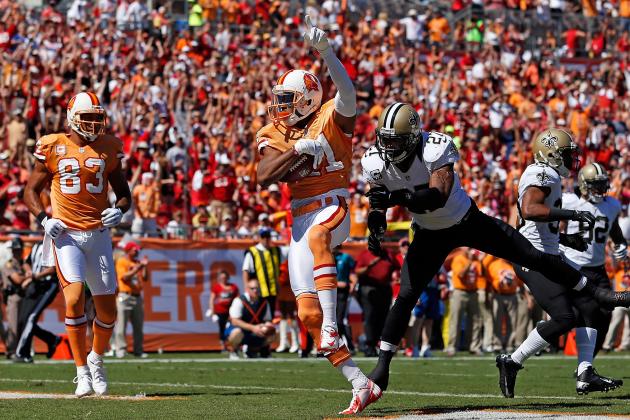 J. Meric/Getty Images

The current structure and future prospects of the Saints roster are both underrated factors in this looming decision.
While Drew Brees will keep the offense relevant—even as the talent level has decreased—the defense remains in shambles. The personnel, thanks to a number of failed drafts from general manager Mickey Loomis, is well below what is needed to have a competitive defense in this current age of the NFL.
If Payton looks at the Saints roster and sees one headed for decline, and his belief in Loomis becomes at all shaken, there's a chance he could look for greener pastures.
Keep in mind: Brees will be 34 this coming January.