Steelers vs. Giants: 10 Keys to the Game for Pittsburgh
Rick Stewart/Getty Images

Only once every four years do we get to witness a matchup of two of the league's oldest and most storied franchises. But these teams are forever linked by more than just their age.
In 2004, both of these franchises drafted quarterbacks who they hoped would lead them to the promised land. The results have been spectacular. In eight short years, Eli Manning and Ben Roethlisberger have combined for five Super Bowl appearances and have come away with four rings.
They'll be the most talked about aspect of this matchup, but it goes much, much deeper than that.
Let's take a look at 10 keys for the Pittsburgh Steelers heading into their Sunday afternoon contest with the Giants.
Follow on Twitter: @dsnyder34
Begin Slideshow

»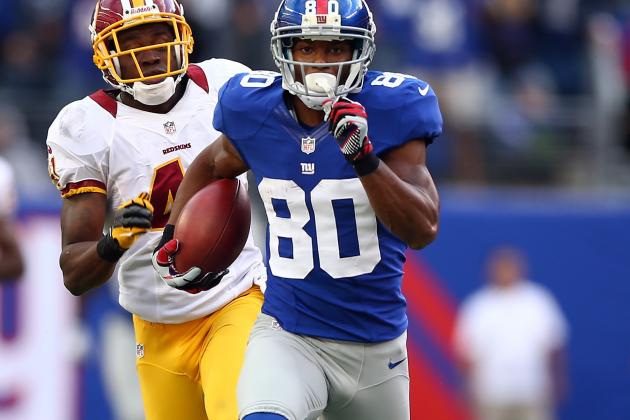 Elsa/Getty Images

This guy is the definition of "coming out of nowhere."
In just 24 games, Victor Cruz has become a household name and one of the top receiving threats in the league. He has got great ability to get open and has deceptive speed, which he uses to make big plays down the field.
Ike Taylor matches up really well with another one of the Giants' big weapons in Hakeem Nicks. But the problem is, they don't really have anyone who can defend Cruz.
Cruz is easily Manning's favorite target, but the question remains as to who will be guarding him.
Given his size and skill set, I'd assume Taylor would shadow Nicks, but he is the team's best corner. Keenan Lewis could be called upon, but is he up to the task?
If Pittsburgh wants to win, they'll have to find a way to blanket Cruz and make Manning look elsewhere.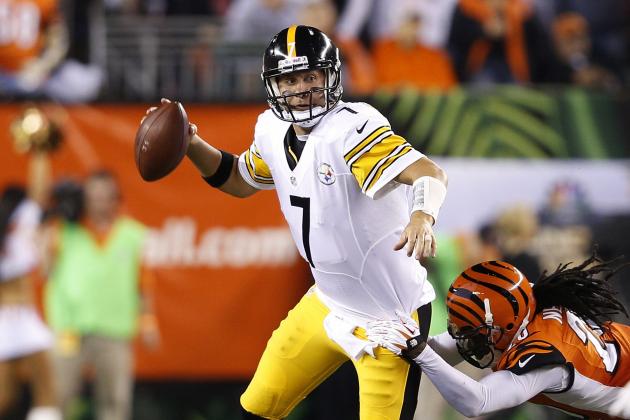 Joe Robbins/Getty Images

Over the course of the last year, NFL people have drooled over Eli Manning and his fourth quarter prowess, leading to people placing him high amongst the ranks of football's elite QBs.
There's a lot of validation to this considering he has led 11 game-winning drives in the last 24 games and owns two of the most memorable Super Bowl comebacks in recent memory.
But this acclaim has really overshadowed what can only be noted as average play by the quarterback in the first three quarters of games.
Manning has thrown five of his 12 touchdown passes in the fourth quarter this season and has a QB rating of 103.5 in the period. Throughout the first three quarters, that number falls to 85.7.
Pittsburgh can really help themselves by jumping on the Giants early and gaining a big enough lead so that Manning can't bring his team back with a single drive. Believe me, it's easier said than done, but a two-score lead in the fourth would be huge.
Stephen Dunn/Getty Images

When the Giants decided to let Brandon Jacobs test the free-agent market, many wondered if Ahmad Bradshaw was ready to carry the load. Even the Giants decided to take a back with their first round pick, fearing he wouldn't be able to handle it.
But Bradshaw has silenced critics all year long and is off to the best start of his career.
Bradshaw is essential to Tom Coughlin's offense, especially on first downs. Of his 126 carries on the season, 75 have come on first down.
There's no doubt the Giants will try to establish the ground game early and often to soften the Steelers' interior. Pittsburgh needs to be ready for this and that means getting its much-maligned defensive front ready.
Bradshaw does have four fumbles this season, which the Steelers can take advantage of. Either way, if Bradshaw is ineffective Sunday, it helps the Steelers.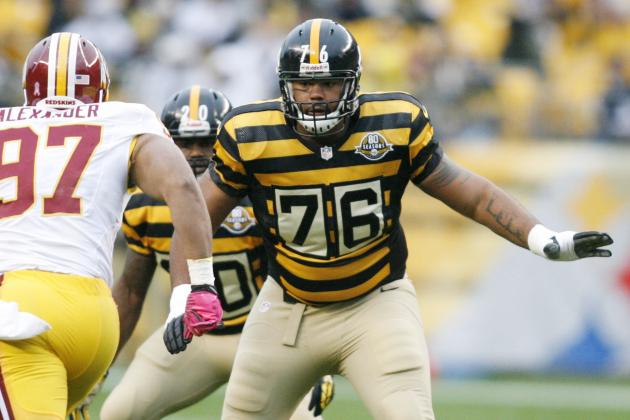 Charles LeClaire-US PRESSWIRE

By all accounts, rookie right tackle Mike Adams has played pretty darn well since filling in for the injured Marcus Gilbert. There's even talk that Adams might be holding on to the right tackle position for good, allowing Gilbert to take over the left side.
But Adams hasn't done it all on his own, and the Steelers shouldn't try anything funny on Sunday.
Adams has routinely gotten help from both tight end Heath Miller and the backs in pass protection. Miller will usually give the end-man a chip, allowing Adams the necessary time to get back in his lane, and it has worked.
With the pass-rushers the Giants bring to the table, Pittsburgh will have to lend its rookie tackle a helping hand. Simple chips from Miller and back protection have worked so far and hopefully they'll do the same on Sunday.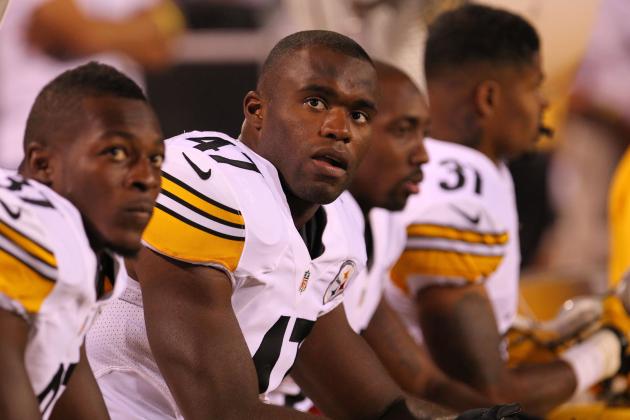 Timothy T. Ludwig-US PRESSWIRE

Sunday is going to be a long day for the Steelers.
Not only will they be traveling to the stadium in the morning due to Hurricane Sandy's impact on the surrounding hotels, but the Giants know how to stretch the game out.
And not only can they do that, but they're at their best in the fourth quarter.
Earlier in the season, the Steelers rotated their outside linebackers in order to keep them fresh for the fourth quarter and it worked. They beat the Philadelphia Eagles in a tough fourth quarter battle.
They'll need to do more of the same this week.
Pittsburgh would be wise to run its rotations early and keep the starters fresh for the final period, especially if the game is close. The fourth quarter is where the G-men shine and the Steelers will need to be at full strength to combat that army.
Joe Sargent/Getty Images

Last week against the Redskins, the Steelers did something they haven't done in four years. They had a running back rush for over 100 yards in two straight games.
With injuries to Rashard Mendenhall and Isaac Redman, Jonathan Dwyer has taken the city of Pittsburgh by storm and brought back the old-school style Steeler fans embellish. Dwyer's powerful style of running has been a breath of fresh air to a Pittsburgh offense that was at one point the worst rush offense in the league.
It has been reported that both Mendenhall and Redman will most likely be back to face the Giants, making the running back situation a little more murky.
In my opinion, there's no question at all who should be starting. Dwyer has run better than any Steeler back in years and shouldn't be relieved of his duties because a bigger name is back.
No matter who starts, however, all three guys will touch the ball and all three need to make something happen. The Steelers need to keep the Giants' pass rush at bay and that starts with a good run game.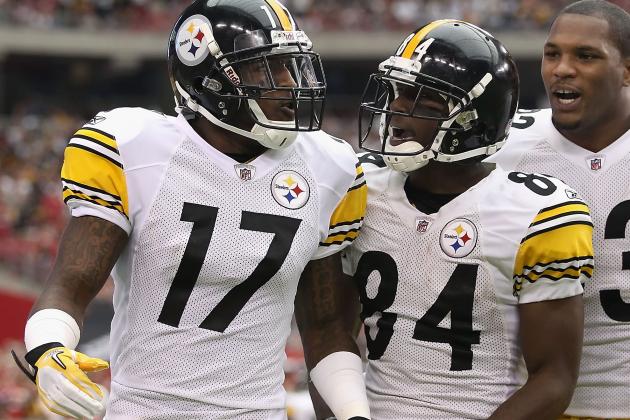 Christian Petersen/Getty Images

The Steelers' passing offense has been the brightest spot of the team in 2012. They have one of the deepest corps of receivers in the league and a quarterback that can get them the ball.
They're going to need those guys at the Meadowlands.
The Giants have really struggled against the pass this season. They're 26th in the league giving up 274 yards per game through the air, and most of that has gone to the receivers.
New York doesn't have anyone on the outside who can run with Mike Wallace and I'm not sure they have anyone quick enough to cover Antonio Brown. In theory, if Big Ben can stay on his feet, these guys should have a field day against this secondary.
Last week, Tony Romo and the Cowboys offense lit up the Giants during the second and third quarters. If Dallas can play like that, have faith in the black and gold.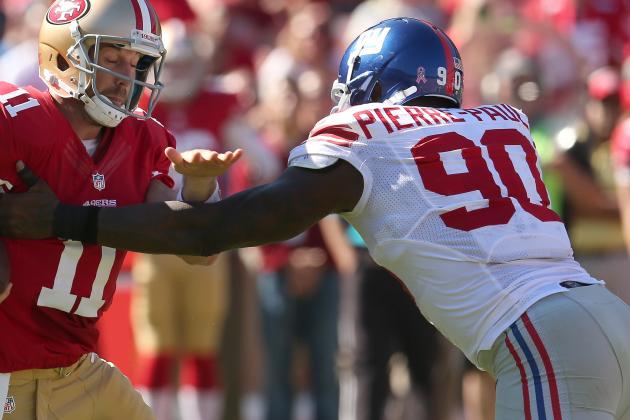 Stephen Dunn/Getty Images

If there's one guy's location the Steelers need to know on every down, it's Jason Pierre-Paul.
Pierre-Paul has become one of the league's elite pass-rushers and the best on a very good Giants team at getting to the quarterback. Teams frequently elect to double team the third year player instead of doubling Justin Tuck or Osi Umenyiora.
Pierre-Paul's production has been down this year with just 5.5 sacks in eight games, but a lot of that can be due to the attention he receives. He frequently bounces inside and outside, left and right during different sets.
New York will most likely try to get the best matchup they can for Pierre-Paul and that means playing him over right tackle Mike Adams. But with the way the Giants move their linemen around, you never know where he's going to be.
The Steelers have to locate this young man and make sure he's accounted for if they want to have a shot of keeping Roethlisberger upright.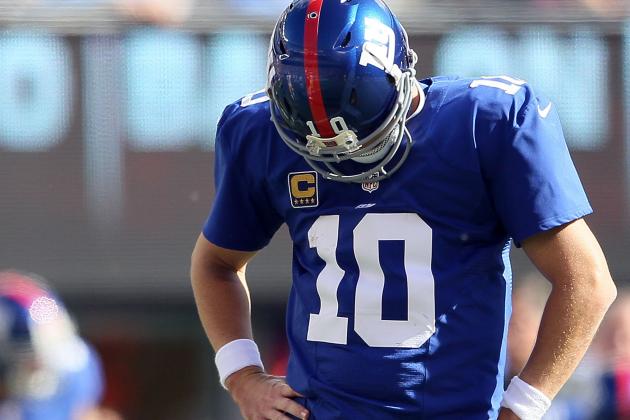 Alex Trautwig/Getty Images

There were many skeptics of the Giants' offensive line coming into this season, but you have to hand it to them, they've done a tremendous job. The unit has given up just seven sacks in eight games this season against some pretty good defenses.
Pittsburgh, on the other hand, hasn't really looked like the Steelers of old when it comes to bringing down the quarterback. They're currently tied for 24th in the league in sacks, compiling just 12 total on the season so far.
That has to change this weekend.
The Steelers can't just sit back and watch Eli Manning pick them apart, because if they give him time, that's exactly what he'll do.
Dick LeBeau needs to be on top of his game and dial up some of those exotic zone-blitzes he's known for around the league.
LaMarr Woodley has yet to practice this week and it's questionable whether he'll even play at all. If he doesn't, the Steelers' chances of winning go way down.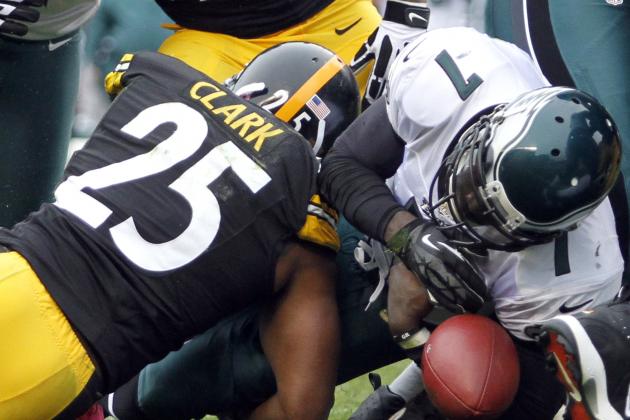 Justin K. Aller/Getty Images

As good as the New York Giants' record says they've been, they've been a fairly lucky team in 2012. They've played a lot of close games against teams who had no business hanging around with a team of this caliber.
But the reason most of these teams inevitably lost this game is because they couldn't take advantage of the opportunity the Giants presented them.
New York has given the ball away 11 times this season, but teams are hardly scoring when they get a takeaway. Teams with the lead are also falling into New York's trap as the defense has forced a league-high 24 turnovers this season, including six in Dallas last week.
Eli Manning has been prone to throwing easy interceptions, especially in the second and third quarters, and the Steelers can't afford to let those slip through their fingers.
If Pittsburgh can recover a fumble or force an errant throw by Manning, they've got to score, no ifs, ands or buts about it, they just have to find a way into the end zone. The opportunities will be there, but can the Steelers take advantage?