6 Reasons to Be Confident/Worried As L.A. Clippers Begin NBA Season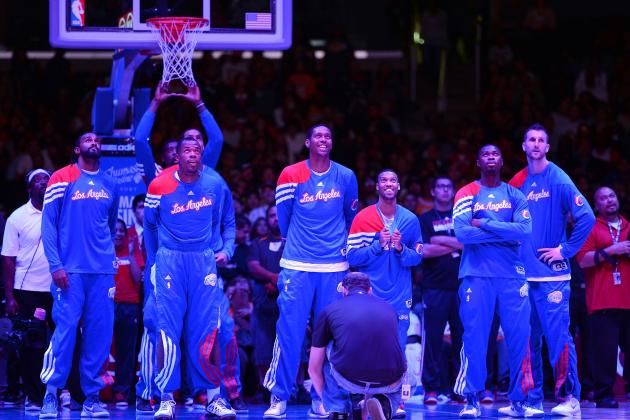 Harry How/Getty Images
The Clippers will face more expectations this season than ever before.
It's an exciting time to be a Clippers fan. Not only are we on the verge of an electric NBA season, the Clippers figure to be prominently involved in the ultimate outcome of the 2013 campaign.
As with most teams, there are flaws mixed in with potential for this incarnation of Lob City. Some aspects of the team have fans riding high with confidence, while other aspects lay doubts on the table.
Let's take a look at three reasons to be confident in the Clippers this season and three reasons to be worried about them, beginning with the confidences.
Begin Slideshow

»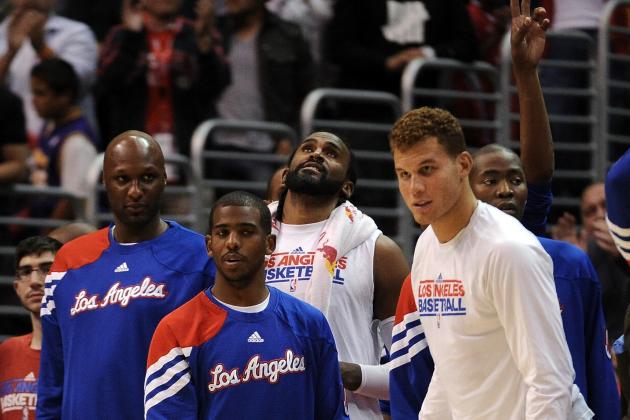 Harry How/Getty Images

One of the biggest flaws of the Clippers last season was their shoddy depth. A slew of offseason signings has turned depth into one of the team's strengths.
The Clippers run two or three deep at every position and have 11 players who can contribute at at least league average levels. Though that may not sound like a ringing endorsement, but it gives the Clips much more flexibility than most NBA teams, as well as the ability to work through injuries that are bound to crop up as the season wears on.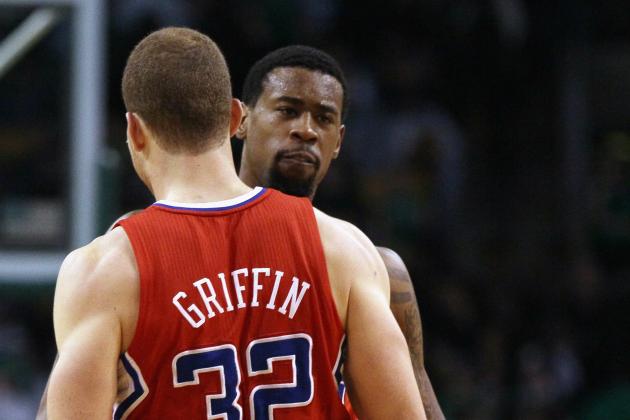 Elsa/Getty Images

One of the scariest things about the Clippers is their capacity to improve from within.
Several of LA's key players are still developing. Blake Griffin may already be a superstar thanks to his 20-10 production and nightly highlight reel dunks, but with another offseason to work on his game he may vault to the top of the NBA's power forward crop.
DeAndre Jordan has had another year to mature and gain discipline on the defensive end. And perhaps to gain the ability to make more than half his free throws.
It's also going to be a telling year for Eric Bledsoe, who emerged as a rising star last postseason. Big contributions from the Clippers young guns will have them in the title hunt this year.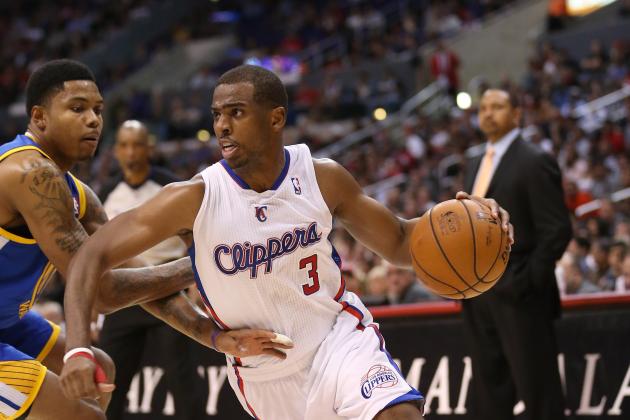 Stephen Dunn/Getty Images

The NBA is a star driven league. You've got to have one of the five best players in the league to be a legitimate contender. That's exactly what the Clippers have in Chris Paul.
LA's franchise point guard is the type of player who can make everybody around him better and the type of leader who can motivate his teammates to play hard and follow him into battle.
And when it comes to crunch time, there's no one in the entire league I would be more confident in to make something positive happen than CP3.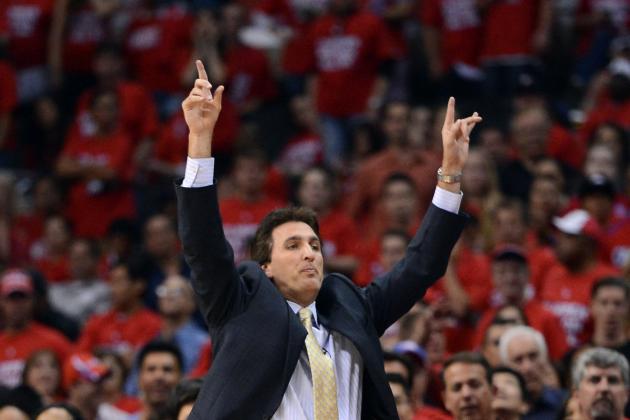 Harry How/Getty Images

It came as somewhat of a surprise that the Clippers retained head coach Vinny Del Negro for another season.
Reports last March stated that the embattled coach had lost the locker room, but the Clippers came out of their funk and reached the second round of the playoffs for just the second time in franchise history.
I'm of the opinion that the Clips accomplished all they did last year in spite of Del Negro, not because of him. The head coach may be the biggest impediment to a Clippers championship run in 2013.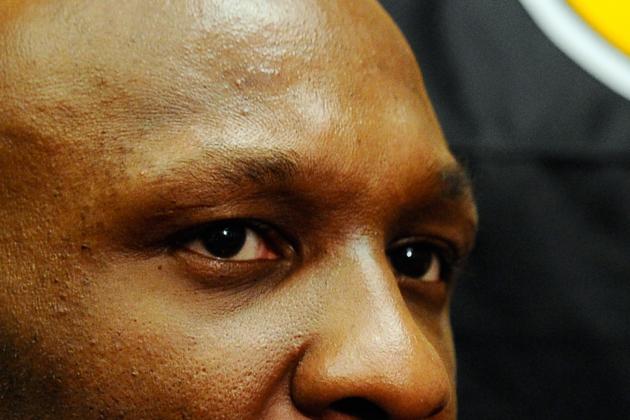 Kevork Djansezian/Getty Images

What if last year's nightmare season in Dallas wasn't just a fluke?
What if in three months we're referring to LO as "Fat Lamar Odom"?
I predicted that Odom was in for a nice bounce back season in his return to the Clippers, but watching him in the preseason has me rethinking my position. Granted, it's just the preseason, but Odom still doesn't look right. If he can't be a rock as LA's third big man, opponents will look to exploit the Clippers in the frontcourt.
Harry How/Getty Images

There are plenty of fresh faces on the squad after the Clippers overhauled their roster during the offseason. While all five of last year's starters are back, the second unit is brand new except for Eric Bledsoe.
As I mentioned when touting the Clippers' new-found depth, they go two or three deep at every spot on the floor, but will all the newbies coalesce quickly?
I've already voiced my doubts over the competency of the head coach. Can VDN get this roster of vets to jell together? Will players who were used to starring roles on previous teams be able to adjust to their new responsibilities out of the limelight? Is it possible for a team to have too many good players?
We'll find out the answers to all these questions soon enough. Basketball is back, folks! Enjoy!