5 Things Everyone Just Has to Accept About TNA Impact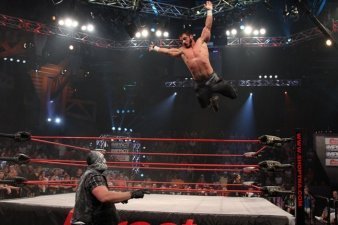 Hi there, new TNA Impact viewer.
Chances are, you started watching as a result of the rave reviews TNA's Bound for Glory series received throughout the summer. Then the absolutely deafening buzz the company received after its nigh perfect followup pay-per-view of the same name probably sealed the deal.
You are now one of us, the many and apprehensively proud TNA fans. Welcome to the fold.
But here's the thing: There's nothing normal about TNA, as far as what you're probably accustomed to.
There are some things you—and all of us for that matter—have to simply accept about TNA, things that just aren't going to go away.
This is to enhance your enjoyment because, for good or for ill, TNA is the last bastion of real wrestling left.
Begin Slideshow

»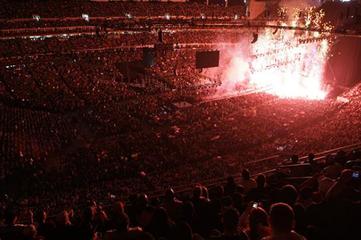 Okay, first thing's first: WWE is not wrestling; it is a spectacle. It's not meant to be wrestling. It's meant to be entertaining and fun—and that is fine.
Monday Night Raw, Survivor Series, Royal Rumble, WrestleMania—somewhere along the line, Vincent K. McMahon came to the conclusion that bigger meant better. As a result, we now have this overblown and overexagerrated concept of what wrestling should be, complete with fireworks, pyrotechnics and the best filmmakers that money can buy.
But that's not wrestling; that's wrestling entertainment.
If you look at any other sporting event, whether it be baseball, basketball or football, there are no light shows or pathways of flaming torches, because the draw is the sport. Nowadays, people expect wrestling to be over the top because of the WWE, which has had a near-monopoly on the industry.
People expect behemoths and giants lumbering around the ring; they expect heroes that never lose and villains that can never win; they expect short, shallow storylines with no connection to history; and they expect magic and characters, absolute good and evil. So much so that when someone does something different like, say, have a good guy not win the big one, people go into hysterics. It's not what they're used to.
When Bobby Roode lost his title match against Kurt Angle at 2011's Bound for Glory, you'd have thought the Gobbledy Gooker had returned. Never mind the fact that we wouldn't have the Bobby Roode we all love to hate now had we not had that unexpected plot twist; wrestling fans have been conditioned to expect the obvious.
If you're going to watch TNA, you're going to have to expect the unexpected. For all the whining people do about TNA's booking, they fail to realize that stories like Roode's truly cement the idea that "anything can happen."
Case in point: Bully Ray's involvement in this year's Bound for Glory. WWE logic dictates that Bully should turn on Sting. That's what the buildup suggested, and that's what the fans expected. What they didn't expect was for Bully to effectively turn face and for Devon to have been partially behind Aces and Eights all along.
It was a swerve that had the fans on the edge of their seats.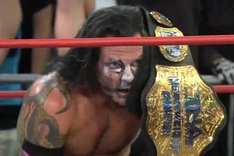 TNA has an unfair reputation for "bad booking," even though the concept as we know it doesn't truly exist.
That's right, there's no such thing as "bad booking."
There's only booking you want to happen and booking you don't—booking that makes sense to you and booking that doesn't. It's all about your expectations and how close a company's creative team comes to meeting them.
For example, there are some people who feel it was bad booking for Jeff Hardy to beat Austin Aries for the TNA World Championship, not because the story doesn't make sense, but because they simply don't like Hardy. Similarly, some people think having RVD win the X-Division Championship is bad booking because of his age, even though the decision was obviously a move to get Joey Ryan into a feud with a big name.
For the most part, there are always reasons and stories behind a creative team's decision to go against your expectations. Was Zema Ion's paltry title run the result of bad booking, or was it because of the legit injuries that effectively sidelined everyone in his division? Was Samoa Joe's initial world-title run destroyed by bad booking, or did it actually have to do with his notorious attitude backstage?
Now don't get me wrong—there are instances of "rushed" or "sloppy" booking. With live shows and pay-per-views, they are an inevitability and happen to every company (think TNA's championship debacle with 2011 Bound for Glory or John Cena being made to go over Brock Lesnar at Extreme Rules). But these are just storylines that, no matter how out of place they initially seem, can still be built into better narratives with even better payoffs (e.g., the 2011 Bound for Glory debacle leading to Roode vs. Storm in Bound for Glory 2012).
Bad booking, it appears, is in the eye of the beholder.
Now...that Claire Lynch thing, on the other hand...
Okay, let's first get this out of the way: Yes, TNA's production is a little subpar.
Okay...okay, it's very subpar.
That's kind of what you get when you're working with the budget and financial backing that TNA has. They just don't have the money to hire top-notch production staff. Backstage promos are going to get cut short, audio will go out and video will flicker. But there's something to be said for the rawness that a shoestring budget and low-tech approach bring.
If WWE is the wrestling industry version of a big-budget horror movie like the Halloween remake, then TNA is the Blair Witch.
TNA is rawer than anything WWE's Monday night show has produced in years. A lot of TNA's dialogue and matches are entirely improvised, there's relatively little choreography so the hits are harder and fan participation goes unchecked and unedited. When it comes to TNA, they may not have a lot of glitz and glamour, but some of the best art has been made from meager materials.
A lot of this rawness also comes from the fact that the Impact Zone is relatively small. It makes the fans seem closer, giving the ringside action more weight.
Watching TNA feels like watching old NWA recordings, where the biggest attractions were the wrestlers and their screaming, riotous fans. Some things aren't captured via a tank full of money and the best cameras in the world.
TNA has a lot less to lose than its big-industry counterpart and is willing to takes more chances. Sometimes it works and you get a great character like Joseph Parks, and sometimes it doesn't work and someone yells, "Cut!"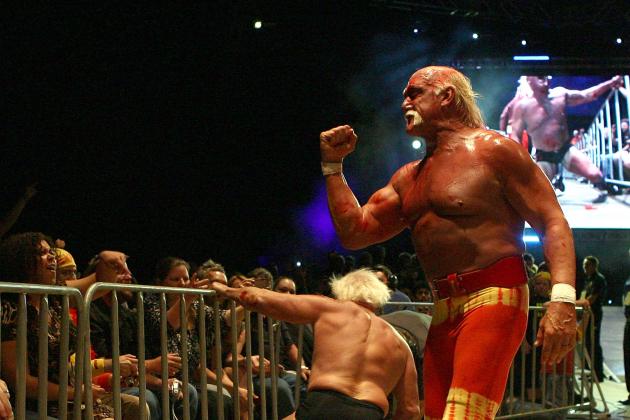 Paul Kane/Getty Images

Hulk Hogan and Sting have had their days in the sun, you say. They have conquered the world and no longer need to crowbar themselves into every storyline, if any. As veterans, they should fade into the background, take management roles and focus on the development of new and younger talent.
To that I say, "Nonsense."
If you are going to watch TNA, then you have to accept one unyielding fact: Hogan and Sting must be involved in TNA storylines, lest the company go under for good.
The day Hogan and/or Sting leaves TNA is the day the company goes downhill. I'm sorry to break this to you, but anyone who thinks either of these two should just vanish from the screen has no idea how big they are individually, let alone together.
Sting is one of the most iconic wrestlers in the industry. He carried WCW on his back for years while they were being destroyed by the WWE in the early '90s. Hogan's contributions to the industry don't need to be explained, do they?
Not only are these the biggest names TNA has at the moment, they are the biggest names of any wrestling company, period. If you walked up to the average non-wrestling fan on the street and asked him or her to name the best professional wrestler of all time, nine times out of 10 they are going to say either Hulk Hogan or Sting, not Cena, not Orton, not Roode, not Aries.
Internationally, these are the guys that are putting butts in seats. And it's these guys that give TNA a sense of history that predates its early-'00s creation, connecting it to the NWA era where the company draws much of its inspiration.
Over the past year, both Hogan and Sting have scaled back their on-screen roles, which is fine. But TNA and its fans would be foolish to call for their removal altogether; that's far too much money to leave on the table.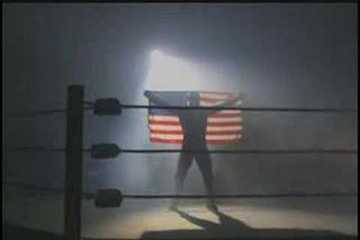 TNA doesn't have the best production team, they don't have the biggest arena and their talent sometimes exceeds their episodic capacity, but it's the wrestling that redeems everything.
TNA Impact main events rarely fail to live up to pay-per-view standards. They are exciting, high-speed affairs that involve every style of wrestling that currently exists. Whether it be mat-based, aerial, brawling or technical, TNA has a wrestler that embodies that style and masters it.
While WWE wrestlers—due to the high volume of performances—become very formulaic with their move sets, TNA wrestlers are allowed to mix things up. And also, because the show isn't aimed at a younger demographic, they're allowed to be more edgy with their matches, incorporating a higher level of violence and risk that older fans can appreciate.
Also, due to the limited screen time available for talent, TNA regularly features the best of the best with mediocre wrestlers slowly weeded out. There are no Brodus Clays in TNA, no David Otungas and no Great Khalis. With only two hours, everyone has to be able to go hard.
So yes, there can be some low points to an average TNA episode, but the high points of wrestling make it well worth it.
Thanks for reading and, as always, sound off in the comments section if I said anything that was incorrect or if you want to add something.
I appreciate each and every comment.